The Man That Rode a 60ft Wave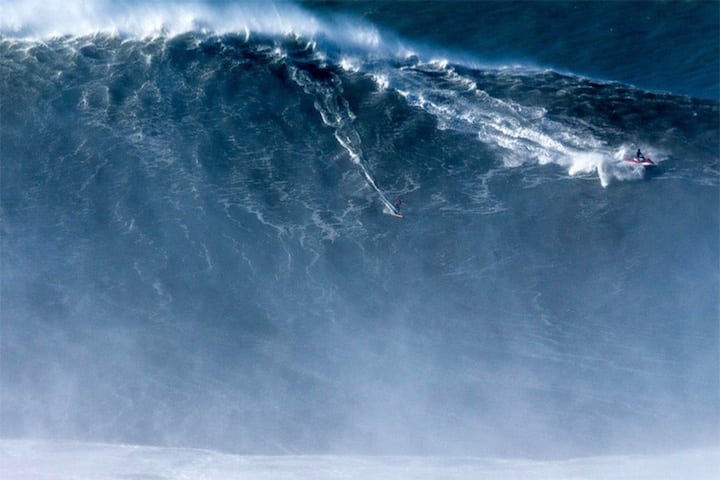 Surfing is a common pastime in different parts of the world. It's a fun sport, and that's why people love it. Anyone who loves being on the waters can surf for fun or competitively. Here, we're talking about normal surfing, you know, riding normal waves with your surfboard in the ocean. But there is another type of surfing that requires more than average skills to pull off. It's known as big wave surfing, and when it comes to extreme sports, big wave surfing tops the list.
Big wave surfing requires a very serious approach. It involves challenging deadly waves in harsh ocean and weather conditions. It's the ultimate celebration of extreme surfing. That's why Brazilian surfer Rodrigo "Koxa" became a social media sensation after riding a 60ft wave. He rode the massive wall of ocean water in Chile in 2010, breaking the record of the biggest wave ever ridden in South America. The surfer, who specializes in big waves, has quite the reputation when it comes to big wave surfing.
Living Dangerously
The profile of a big wave rider stems from several unparalleled personal attributes. For many, big wave surfers make a good example of living dangerously. Forget the breathless aerial antics, stunning floaters, or perfect cutbacks; big wave surfers like Rodrigo are not interested in performance. All they want to do is ride the biggest waves in the ocean like Rodrigo did in Chile and broke the record. But the 60ft wave is not the biggest wave the 38-year old surfer has attempted to ride.
In November 2017, the surfer broke yet another record when he rode an 80ft wave without wiping out. While the 60ft wave he surfed in Portugal eight years ago made him famous, this one did more. For starters, he posted the video on social media and it went viral. The 80ft wave Rodrigo surfed in Nazaré, Portugal also won him an award as he took home the Wipe Out award this year for riding the giant wave without wiping out.
Beating the World Record
The legendary surfer wanted to the beat the world record when he set out to ride the giant wave in Portugal, and he did. But big wave riding is a demanding sport; you don't get to ride such a big wave without sustaining some damage unless you are a very lucky person. Riding an 80ft wave left Rodrigo with a couple of injuries. He didn't even attend the award ceremony where he was present with the Wipe Out award; he was home nursing his injuries. But for big wave rider, a little injury is a small price to pay to ride a monster wave successfully.
Rodrigo cheated death narrowly and became internet famous. But that is not what the Brazilian surfer was looking for. He wanted to set the record for riding the largest wave in the world, which he did. He stunned the internet with his stunts. And at the 2018 World Surf League's Big Wave Awards in California, it was confirmed that the 38-year old surfer holds the record for riding the biggest wave in the history of surfing.
Gallant Helps Pet Owners Plan Ahead By Banking Dogs' Stem Cells When They Get Spayed Or Neutered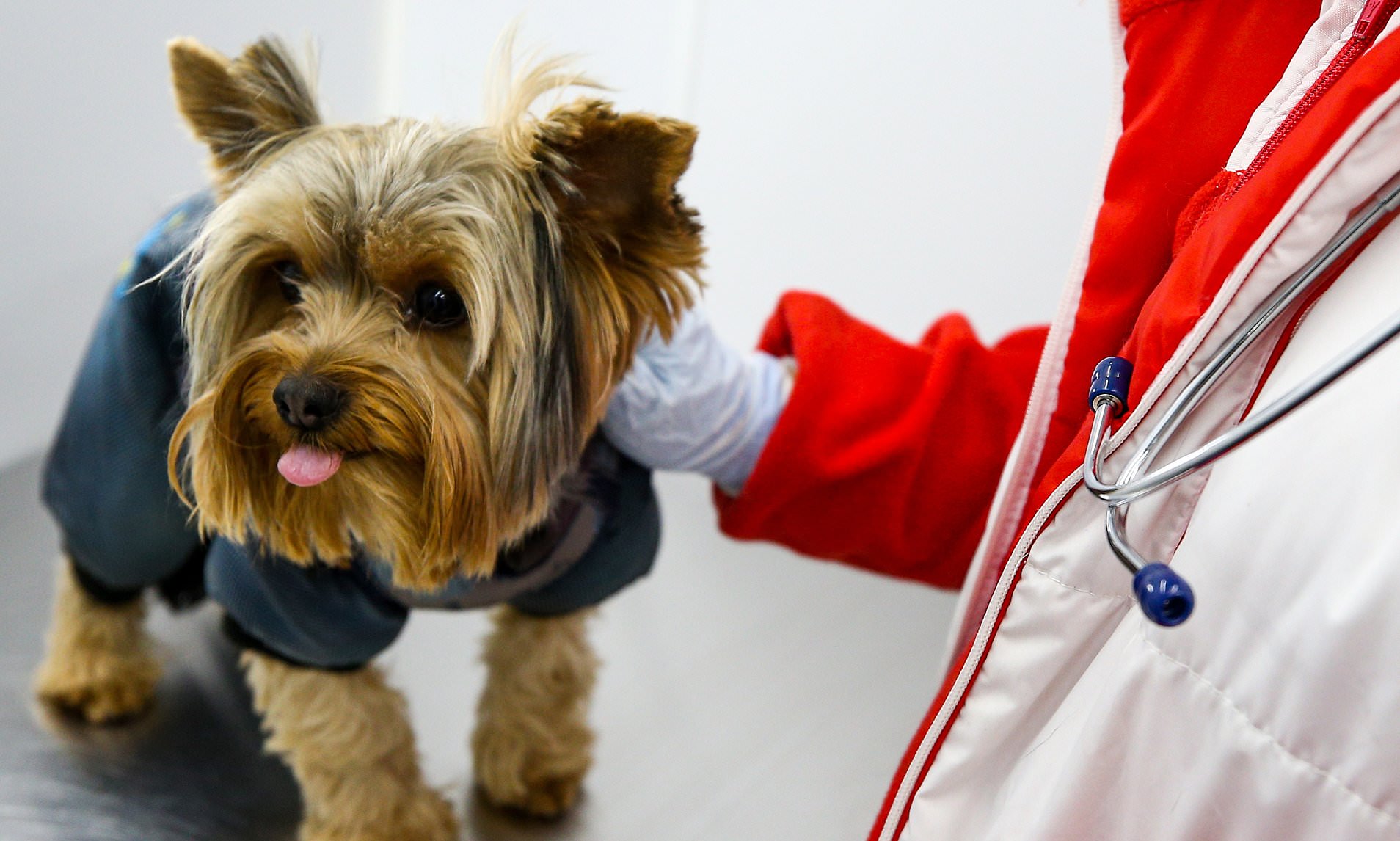 If you're wondering what you can do to make your pet's life as long and healthy as possible, it's a good idea to consider banking your dog's stem cells. Gallant is a new startup devoted to pet health that can help you do just that.
Human health care has benefited enormously from stem cell technology in the recent past. Now with the help of Gallant, pet health can benefit too. Gallant's mission is to make it so that dogs can benefit from regenerative therapies. The company now has collected $11 million in funding and is based in Los Angeles.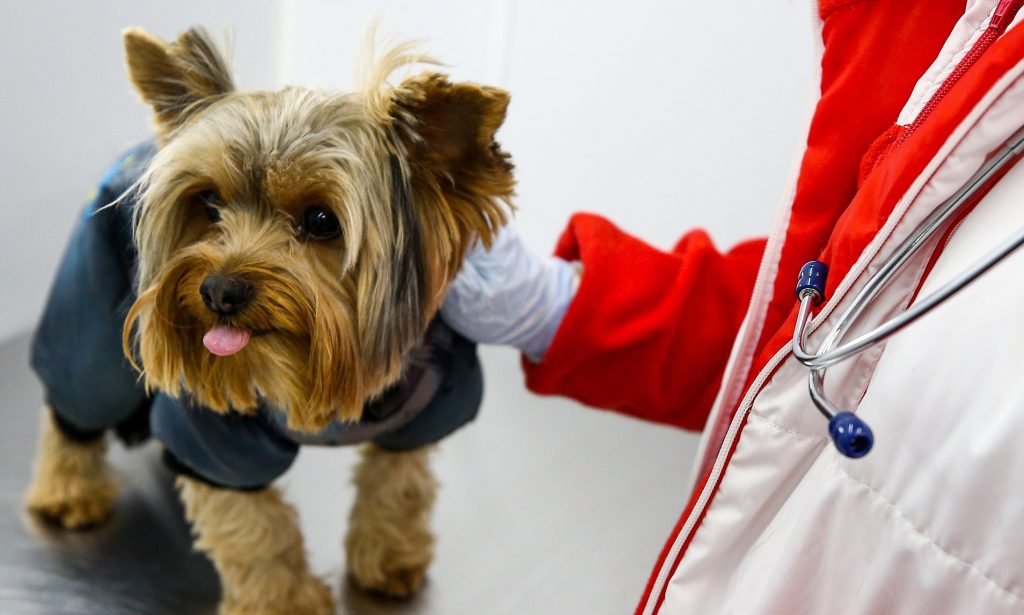 The founders of Gallant have made note of the fact that we plan ahead for our children, but we rarely plan ahead for the lives of our pets. However, harvesting stem cells when dogs are young and healthy creates a huge asset to pet health care in the future.
The stem cell banking service offered by Gallant has just recently launched. Yet it is already stirring up a lot of attention in pet care. The company has grown to acquire part of the previously existing company Cook Regentec. This acquisition has included possession of stem cell banking services that were already being offered by Cook Regentec. It has also included acquisition of various cell therapy products that involved harvesting reproductive tissues.
The strength of the operations of this company lie in the fact that it involves harvesting stem cells when neutering and spaying is being performed. This maximizes the efficiency of the harvesting and also makes it so that stem cells are harvested when the animal is young. At this time, the stem cells are healthiest and best for regenerative cell therapies.
The founder of the startup enterprise is Aaron Hirschhorn. Hirschhorn initially founded DogVacay. He founded this company after suffering from back pain himself. After suffering from back pain, Hirschhorn also saw his dog suffer through arthritis pain. While Hirschhorn noted that he was able to benefit from regenerative therapies, no such therapies were available for his dog.
Another leading figure at the company is Linda Black. Linda Black is an entrepreneur with experience with other ventures in the past involving the life sciences. Other companies Black has worked for have included SciStem and Medicus Biosciences. These two ventures were also focused on regenerative therapies.
Thanks to the $11 million in initial funding available to Gallant, the company made the purchase of the Cook-Regentec division. Now Gallant is able to offer pet owners the option to have stem cells collected any time they take a pet to have a spay or neuter surgery performed.
In the future, regenerative therapies will be more widely available for pet owners, but it's important to have the young stem cells available to provide these therapies. With the services of Gallant, it's easy to ensure that effective treatments will be available for your dog for chronic conditions like arthritis down the road.