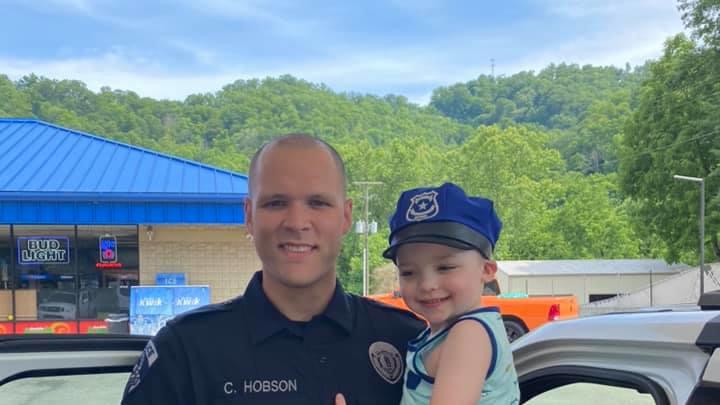 The little boy shares a special moment with a police officer during a protest rally for George Floyd
The ruthless killing of George Floyd has caused a thunderous uproar and rage throughout the world. In Winston-Salem, NC, hundreds of people gathered to protest against the killing of Floyd. They took to one knee for 8 minutes and 46 seconds that is the exact length of time former police officer Derek Chauvin had shoved his knee onto Floyd's neck which resulted in Floyd's death. The killing of George Floyd has become a symbol of injustice not only in American society but throughout the world. "Say no to racism" has been the most trending topic in all regions of the globe. In this particular incident, it was a black man who was the victim and this is not the only time it has happened. Several cases have occurred which demonstrated the lack of compassion and justice in the way law enforcement has dealt with individuals from minority racial groups.
Yolanda Williams Dickey, a resident of Winston-Salem, NC, was driving by the protest when she decided she wanted her family to be part of this protest as a sign of solidarity against discrimination against the minority groups. She went home to pick up her husband and son, who were glad they got a chance to be part of this historic protest. For her little son, Kamari it was quite the experience. He had never seen a protest rally before this. He saw a lot of anger and pain in the faces of the protestors. He could also see his parents being very emotional too. His parents had told him what the protest was about and how Floyd had been murdered. Kamari couldn't understand why the former police officer did what he did to George Floyd.
Kamari's attention went to the police officers on the sidelines. He watched them very closely as they stood by making sure there was no violence at the protest. Kamari had always wanted to a police officer himself but now his mother was concerned that after this incident, maybe he would not want to be one. Most of the toys that Kamari had were related to the police and he spent most of his days playing with them. He often told his parents that when he grows up he wanted to be a police officer so he could catch the bad guys. This unfortunate killing of George Floyd might have shattered the dreams of the little boy. At the protest, as the family moved closer to the police officers, Kamari approached Sgt. Dan Battjes, who was sitting on his motorcycle.
Kamari formally introduced himself to the police officer, who was very kind and friendly to the boy. After a few minutes of talking, Kamari said goodbye to the officer by a friendly fist pump. While the citizens of the country are demonstrating against the police and there is an unbelievable level of anger toward law enforcement, this little boy kept no hatred in his heart. The innocence of the little boy showed the resilience of the American community. One incident cannot dismantle years of peaceful coexistence. Yes, there have been cases where the minority communities have been discriminated and there should be strict actions and reforms against such incident but Americans still need to live together. The dream of Kamari to become a police officer might still be alive. The question remains, is the dream of a multi-racial America living with each other with love, compassion, and tolerance still alive? Only time will tell if this dream is alive.
Saskatoon Dog Lost In Blizzard Reunited With Family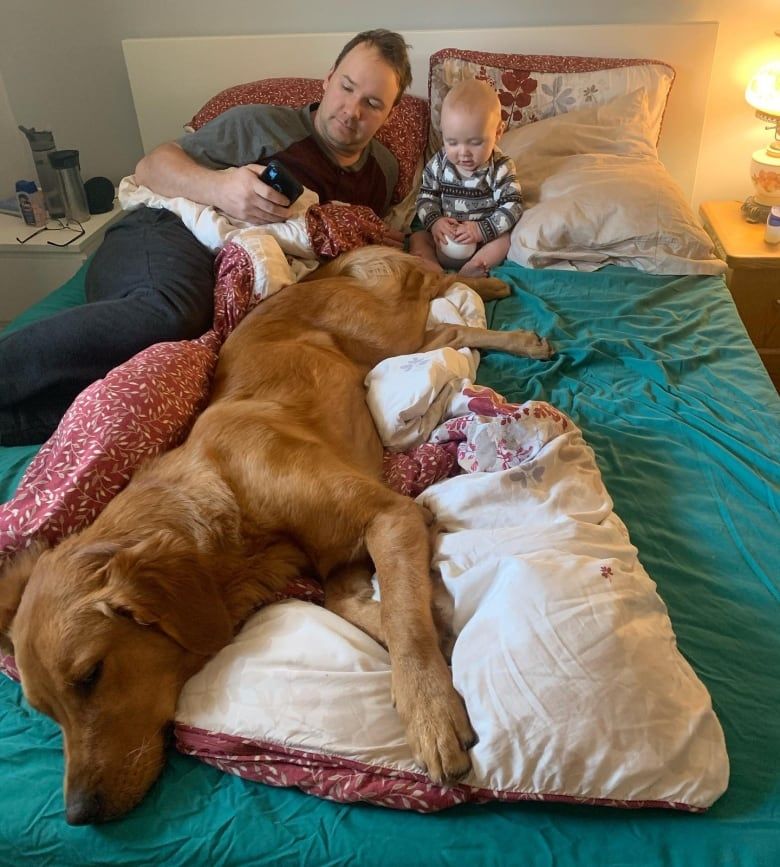 A dog is back into the warmth of it's home and the loving arms of its owners after spending three days lost in a blizzard, which many feared had killed him.
Despite the worries, efforts to find the Golden Retriever never ceased, and the outpouring of social media support showed that humankind is still helpful and sympathetic.
A cross-country skier returned the year and a half old Golden Retriever after finding him with only minor injuries despite three days in a snowstorm.
It all began in Saskatoon last Sunday when the dog's owner Julia Neufeldt agreed to let Louie hit the Furdale Dog Park to have some outdoor fun. A close friend had asked to walk the dog they decided to let him go.
However, the fun dog walk led to terror as Louie had wandered off, and they could not find him anywhere. Julia, who was devastated by the news, had become consumed with thoughts of all the possibilities, especially with the vast expanse that they had to search for the Retriever. She added that it felt as though a family member had gone missing, and it was overwhelming.
As desperation kicked in, Julia took to Facebook to share her pain with friends and family, but what happened next blew her mind. It's like the whole town heard about what happened, and the show of support kept rolling in, and so many searched for the missing pet dog.
Bolster From Social media
Julia said she expected a few dozen friends to share the information if anyone came across the dog. However, the post went viral, and not only friends but total strangers were sharing it and reaching out to the family to lend their support. Julia has a seven-month-old son so venturing out into the snowstorm to search for the dog was not possible.
However, scores of volunteers kept up the search and kept her updated by sending images whenever they spotted the dog. It was hurtful that Louie could be seen but was not accessible. They then lost sight of him, but on Wednesday, everyone decided to make a last-ditch effort to find the dog and get him home.
Julia had joined the search at this point, armed with a blanket and a glimmer of hope that finding Louie was still a possibility. Then the best phone call they could receive came in from the Saskatoon Animal Control Agency. They told her someone had seen Louie.
The cross-country skier was brought to Louie by his dog Banjo, amid their trip. The Animal Control team then linked the skier to Julia, who was delighted and thankful.
She had a mixture of emotions from shock to relief at getting back the dog safely. According to Julia, Louie has lost a few pounds but is poised to recover. He has a torn ACL but will get a surgery done soon.
She has since shared the great news with newfound friends on Facebook, and the encouragement and complimentary messages continued to flow.
Julia says her family is still in astonishment at how people rallied around despite not knowing them. She says this act of kindness outshines any negative news.
In the meantime, Louie will have to stay put for a while, but he is being fed, pampered, and showered with love. Julia adds that the little things that would bug her, like Louie wanting to run in and out of the house continually, are now minuscule after what they just endured.
She says the empty nest feeling has dissipated, and they are happy to have him in the warmth of the house again.