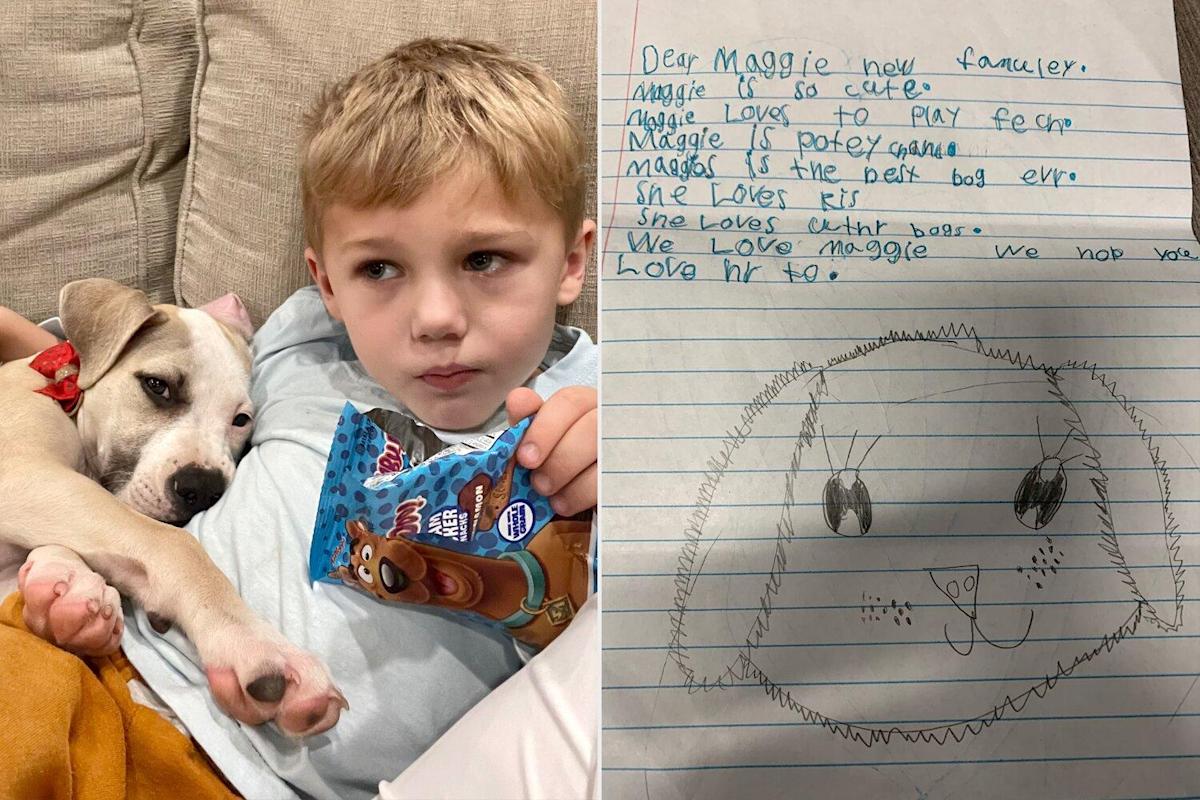 The Letters for the 'The Best Dog' Ever
People love their pets and practically support an entire industry of manufacturers who produce everything from specialized pet food to holiday sweaters for people to buy. However, it's not often one comes across a person who is so infatuated with their dog that they want the whole world to know about it. That person is Roman Duncan.
The story starts with a puppy named Maggie. Picked up by the North shore Animal League American, or NSALA, the young dog was put up for foster care because it needed time before it could reach the right age for adoption. In the meantime, the hope was that a foster family would help the young dog adjust and grow, specifically becoming used to being around people at a young age to make it more adoptable. Maggie was a pit bull mix, so proper rearing would make a huge difference quickly in her adoptability. As it turned out, Roman Duncan's family won the opportunity to be that foster family for Maggie.
A Puppy That Was Never Meant To Be Permanent
Roman was not under a mistaken impression that eventually the dog would be his; the boy always knew from day one that Maggie would only stay with them for a short while and then be adopted out. However, that didn't stop him from bonding with the puppy very quickly. And, ultimately, Maggie did end up being relocated to the organization's shelter in Port Washington to improve her odds of being adopted.
Roman figured, probably correctly, that he was not going to see Maggie again once she shipped off. So, in a creative way of helping himself deal with his feelings of loss for the puppy, the boy decided he was going to write a series of letters to Maggie's new family to tell them how wonderful the dog was. He packed the letters full of compliments for Maggie as well as instructions for the new family on how to get the best behavior from the dog. Cuddles and hugs were in big abundance in Roman's details.
A Surprise in the Paperwork
Finally, the day came for Maggie to go to her new shelter and prepare for her eventual adoption. Roman found the opportunity to tuck his letters into Maggie's regular paperwork so it would be missed. The letters were found as the rescue program personnel were processing the dog and logging it into their New York records, Maggie's new destination. Roman's details about Maggie's manners, personality and just being gosh darn cute melted everyone's hearts who read them. In fact, the NSALA team was so inspired by Roman's letters, they decided to use them to help market other foster puppies and convince families to help the program grow with additional foster homes.

The Library Cat of Port Austin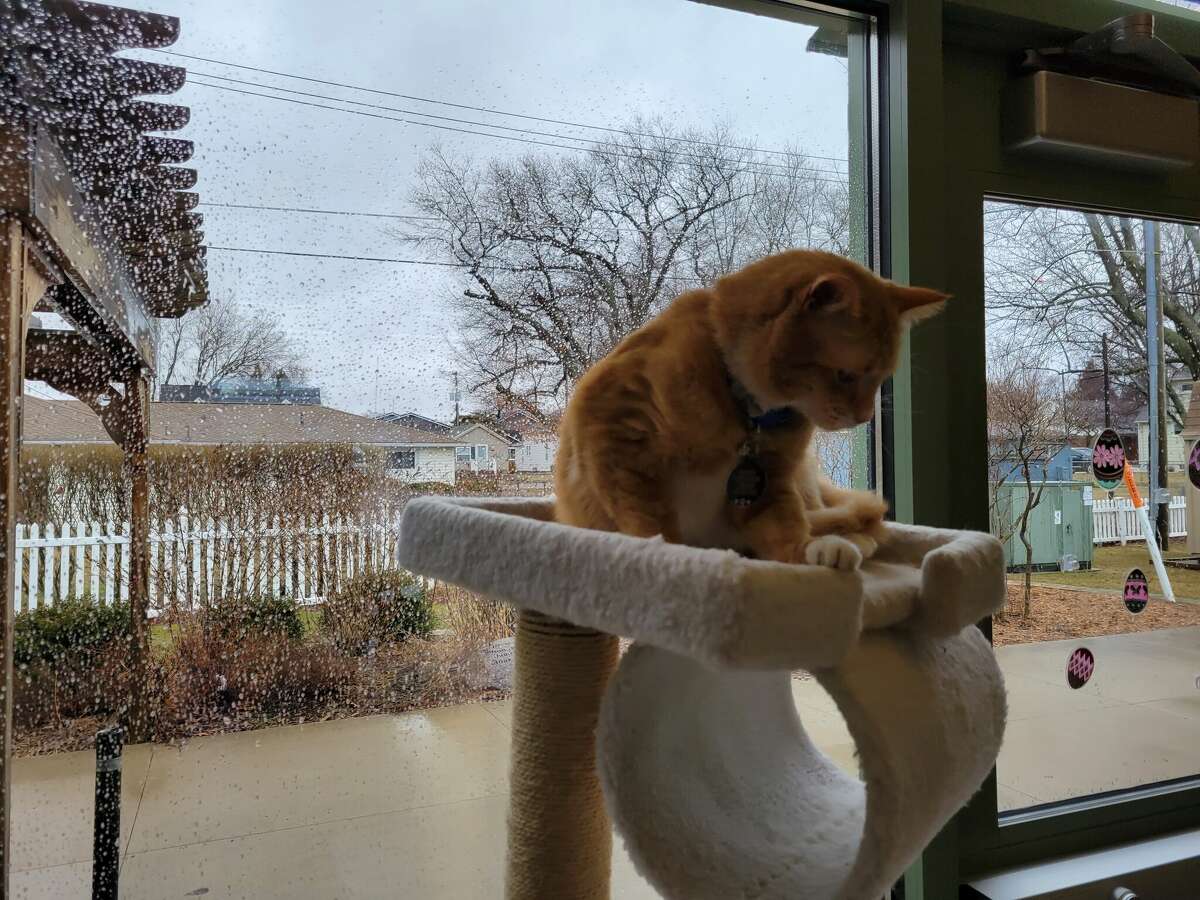 Library regulars expect to see books, computers, magazines, posters, notices, bulletin boards and even seminars at the local library building or community center adjacent to such facilities. However, they typically don't expect to see a dedicated house cat and standard equipment. However, for Port Austin, a feline accompaniment is exactly what's on order for book lovers and library fans in the local town.
Named Booker, which oddly seems to be similar to books, the orange feline wasn't a planned acquisition for the library. Instead, the cat decided to make the place home all on its own. It helped that once the cat became a regular, the patrons and staff made a point of taking care of the cat as well. Good things happen when you're regularly fed at the same location daily.
This September 2022 will be a solid three years since the cat showed up, and Booker isn't making any bones about leaving. Mary Jaworski was the original discoverer of Booker. She originally found the cat had somehow snuck into her garage at home, half-blind, and unable to eat on its own. Jaworski tried to find someone to take in the cat, but nobody was volunteering or available. As the library director for Port Austin, Jaworski ended up watching and caring for the orange feline both at home and at work. It helped that the library board was also fond of cats as well. So, as it turned out, Booker was charmed; the cat not only had a home to roam around, it had multiple fans to take care of the cat as well throughout the day.
As it turned out, the patrons liked the idea of a home cat lounging around and roaming the Port Austin library on a regular basis. It made the library homey and comfortable. That helped Booker's transition inside the library as well, after the cat was up to date on all his shots and safe around all of the patrons, including kids.
Booker wasn't lacking anything inside the library, and there was no worry he was going to start exercising his claws on the book inventory. Instead, the cat has its own cat tree, carpet for claws, appropriate amenities for personal business, and plenty of cat toys and areas to escape when it gets busy and the cat just wants to be left alone. Booker actually became so popular, he started to develop a collection of donated toys and cat food from the locals. And if he happened to be out of sight longer than normal, everybody would start asking where he was and if everything was alright with the animal.
Celebrity status probably wasn't in the cat's original plans, but Booker seems to have adapted quite fine to all the attention he gets on a regular basis. The kids play with the cat when he wants activity, and, in turn, Booker has been an attraction to bring more kids to the facility and into reading in general. And Booker is quite good at hamming it up for the crowd. He loves the petting, getting held, sitting next to patrons on the furniture and is not easily spooked by the human activity going on daily. In fact, Booker is probably one of the best behaved cats most people will meet.
Finally, Jaworski notes, Booker has a habit of wanting to sound out any new arrivals he hasn't seen or smelled before. If there are bags or belongings, he's all over the stuff before the patron realizes what's going on. That said, Booker isn't about to have a team under his leadership. One cat seems to be more than enough for the library and its customers for now. Ironically, Jaworski herself is allergic to cats, but she tolerates Booker. Ultimately, the cat earns his keep attracting more than the normal flow of patrons to the Port Austin library, easily justifying the operations and helping the library grow.