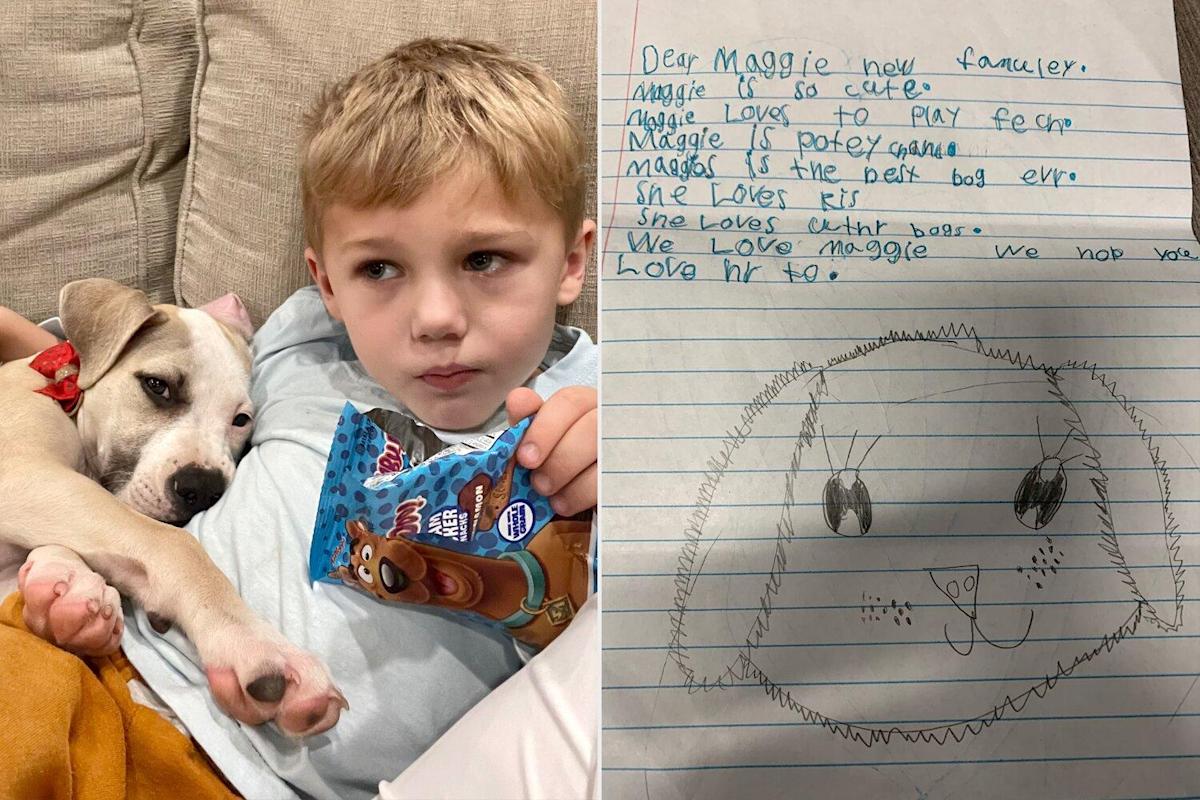 The Letters for the 'The Best Dog' Ever
People love their pets and practically support an entire industry of manufacturers who produce everything from specialized pet food to holiday sweaters for people to buy. However, it's not often one comes across a person who is so infatuated with their dog that they want the whole world to know about it. That person is Roman Duncan.
The story starts with a puppy named Maggie. Picked up by the North shore Animal League American, or NSALA, the young dog was put up for foster care because it needed time before it could reach the right age for adoption. In the meantime, the hope was that a foster family would help the young dog adjust and grow, specifically becoming used to being around people at a young age to make it more adoptable. Maggie was a pit bull mix, so proper rearing would make a huge difference quickly in her adoptability. As it turned out, Roman Duncan's family won the opportunity to be that foster family for Maggie.
A Puppy That Was Never Meant To Be Permanent
Roman was not under a mistaken impression that eventually the dog would be his; the boy always knew from day one that Maggie would only stay with them for a short while and then be adopted out. However, that didn't stop him from bonding with the puppy very quickly. And, ultimately, Maggie did end up being relocated to the organization's shelter in Port Washington to improve her odds of being adopted.
Roman figured, probably correctly, that he was not going to see Maggie again once she shipped off. So, in a creative way of helping himself deal with his feelings of loss for the puppy, the boy decided he was going to write a series of letters to Maggie's new family to tell them how wonderful the dog was. He packed the letters full of compliments for Maggie as well as instructions for the new family on how to get the best behavior from the dog. Cuddles and hugs were in big abundance in Roman's details.
A Surprise in the Paperwork
Finally, the day came for Maggie to go to her new shelter and prepare for her eventual adoption. Roman found the opportunity to tuck his letters into Maggie's regular paperwork so it would be missed. The letters were found as the rescue program personnel were processing the dog and logging it into their New York records, Maggie's new destination. Roman's details about Maggie's manners, personality and just being gosh darn cute melted everyone's hearts who read them. In fact, the NSALA team was so inspired by Roman's letters, they decided to use them to help market other foster puppies and convince families to help the program grow with additional foster homes.

Love, Laughter, and 75 Years Together: Gene and Virginia Nelson's Remarkable Anniversary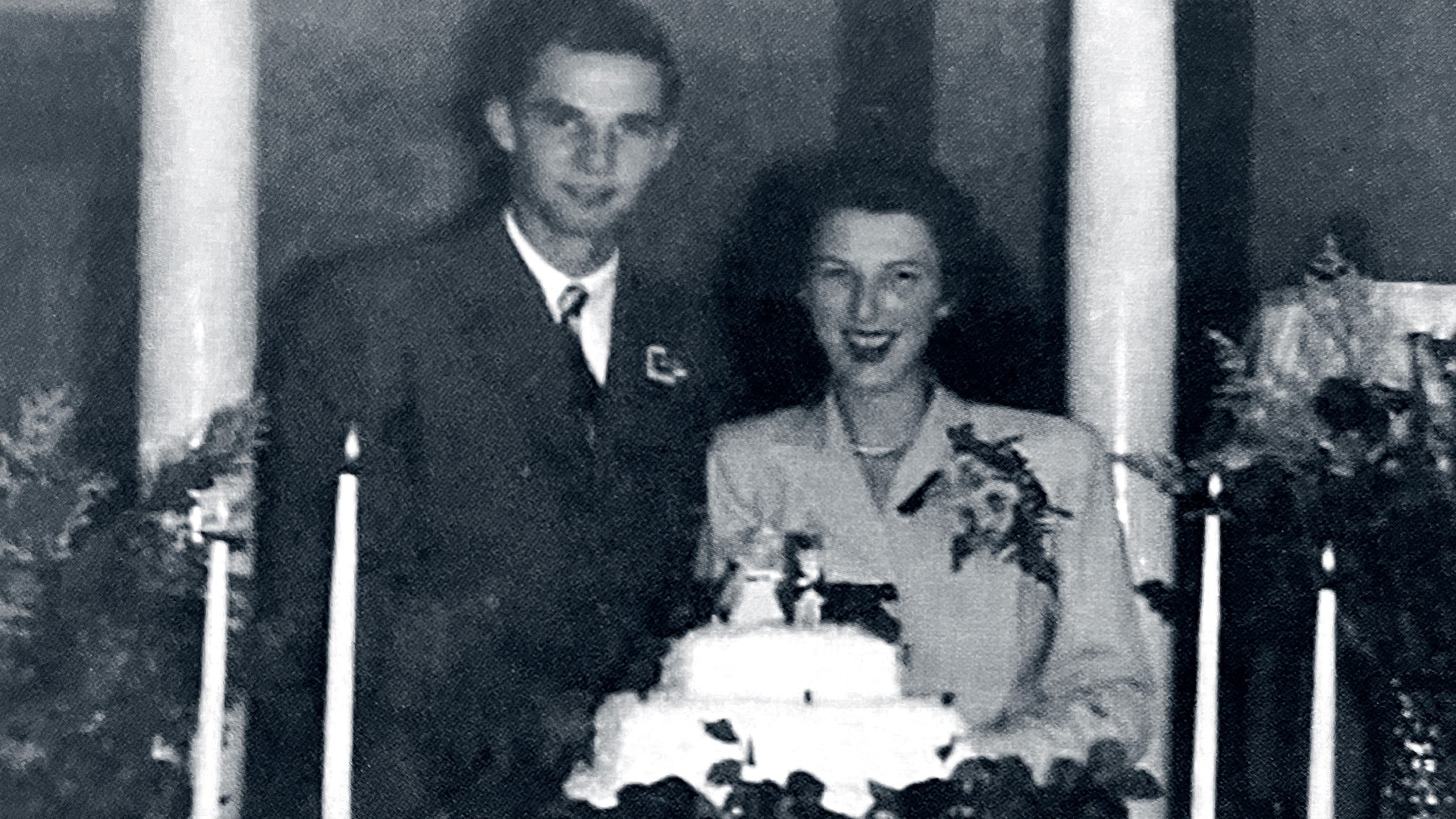 Gene and Virginia Nelson of Canby, Oregon, have a relationship that showcases love's enduring power. The couple recently celebrated an incredible 75 years of marriage, a milestone that very few can claim to have reached. When asked the secret to their lasting love, they attribute it to patience, trust, and a good sense of humor.
Gene, at 95, and Virginia, at 92, have seen a lifetime of changes and challenges, but their love has remained steadfast. When questioned about their enduring bond, Virginia simply replied, "We were just meant to be together!" Gene chimed in, "Have patience through the good times and the bad, try to be honest and faithful."
Their journey began 75 years ago on August 8 when they decided to elope from Brownsville, Oregon, in Linn County. They hopped on a bus to Reno and got married, a move that still brings a giggle to Virginia's lips as she recalls how they outfoxed their parents. At the time, Virginia was just 17, and Gene was 20, with Gene humorously adding, "I was 20 and five months, lacked 2 days, and she was 17 years and 25 days."
According to their grandson, Cody Westphal, their sharp minds are one of the reasons behind their enduring relationship. He said, "Just actively trying to exercise your mind is how it stays sharp."
The couple has three children and seven grandchildren, with the youngest being 29 years old. Gene recalled what made him know that Virginia was the one, saying, "She was a sweet girlfriend, and I hadn't found out any of her faults yet when we were young," which elicited laughter from both of them.
Judy, their daughter, expressed her pride in her parents' long-lasting love. She said, "It takes a lot to make it 75 years and not give up, and they never gave up."
Their sense of humor remains a cornerstone of their relationship, as Judy shared, "They both have a really good sense of humor." Gene and Virginia often engage in friendly banter, and even if they have disagreements during the day, they never go to bed angry.
The couple's thrifty nature is another shared trait. They still have the refrigerator they purchased right after their wedding from Sears Roebucks, and it's still in working condition. Just like their marriage, it has stood the test of time. Gene proudly mentioned, "Never had a service charge, and it's still working! We've always been thrifty."
Their light-hearted arguments, thrifty habits, and enduring love have earned them the nickname "the Bickersons" among family members. Cody noted, "Even if they fight all day, they don't go to bed angry. I think that's why they wake up the next day, and they're still the Bickersons!"
In the twilight of their lives, Gene and Virginia continue to cherish their partnership. As Gene put it, "We're in our waning days. I hope she outlives me because I don't want to outlive her." Their story is a heartwarming reminder that love, patience, and a good sense of humor can make a marriage truly timeless.