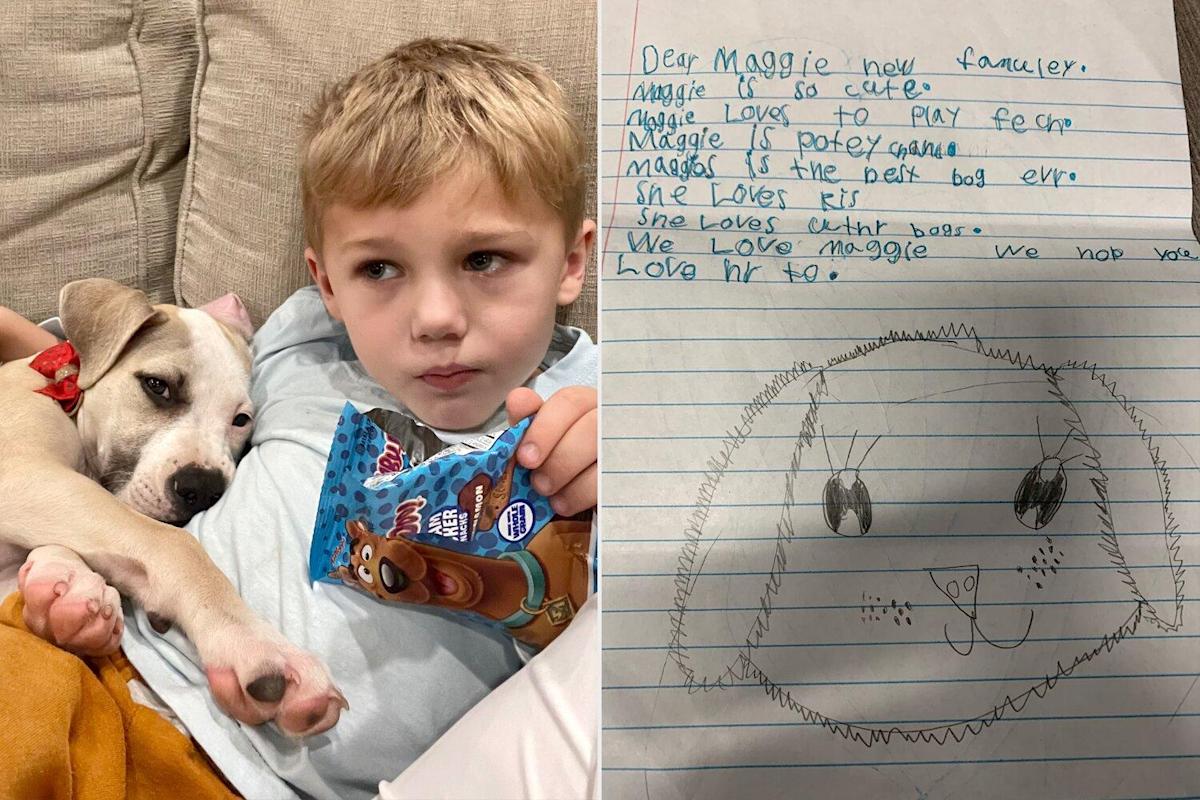 The Letters for the 'The Best Dog' Ever
People love their pets and practically support an entire industry of manufacturers who produce everything from specialized pet food to holiday sweaters for people to buy. However, it's not often one comes across a person who is so infatuated with their dog that they want the whole world to know about it. That person is Roman Duncan.
The story starts with a puppy named Maggie. Picked up by the North shore Animal League American, or NSALA, the young dog was put up for foster care because it needed time before it could reach the right age for adoption. In the meantime, the hope was that a foster family would help the young dog adjust and grow, specifically becoming used to being around people at a young age to make it more adoptable. Maggie was a pit bull mix, so proper rearing would make a huge difference quickly in her adoptability. As it turned out, Roman Duncan's family won the opportunity to be that foster family for Maggie.
A Puppy That Was Never Meant To Be Permanent
Roman was not under a mistaken impression that eventually the dog would be his; the boy always knew from day one that Maggie would only stay with them for a short while and then be adopted out. However, that didn't stop him from bonding with the puppy very quickly. And, ultimately, Maggie did end up being relocated to the organization's shelter in Port Washington to improve her odds of being adopted.
Roman figured, probably correctly, that he was not going to see Maggie again once she shipped off. So, in a creative way of helping himself deal with his feelings of loss for the puppy, the boy decided he was going to write a series of letters to Maggie's new family to tell them how wonderful the dog was. He packed the letters full of compliments for Maggie as well as instructions for the new family on how to get the best behavior from the dog. Cuddles and hugs were in big abundance in Roman's details.
A Surprise in the Paperwork
Finally, the day came for Maggie to go to her new shelter and prepare for her eventual adoption. Roman found the opportunity to tuck his letters into Maggie's regular paperwork so it would be missed. The letters were found as the rescue program personnel were processing the dog and logging it into their New York records, Maggie's new destination. Roman's details about Maggie's manners, personality and just being gosh darn cute melted everyone's hearts who read them. In fact, the NSALA team was so inspired by Roman's letters, they decided to use them to help market other foster puppies and convince families to help the program grow with additional foster homes.

A Funny-Named Bat Gets Australian Top Honors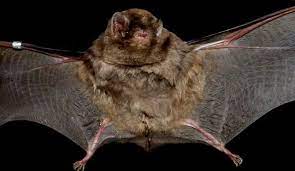 When winning an election, it helps be popular. That was the case for one particular mammal. Over the period of a month and a half, or six weeks, a massive voting event occurred. Some 50,000 animals were included on the ballot. And only one of them was going to be the winner. If selected, the particular animal would be voted as the Australian Mammal of the Year, and the 2022 selection would be the first one of the event in history, a pretty hefty title even if that particular mammal had no clue about its significance.
As it turned out, with a whole lot of voting and wondering and finally a selection, the winner turned out to be, hold tight, the Southern Bent-Wing Bat. Yes, a flying animal won the honors for being the inaugural mammal chosen for the title above.
The dingo was assumed to be a favorite, but that contender fell by the wayside pretty quickly in the early weeks. Day after day, week after week, the Bat just kept climbing the ranks and holding on, almost as if playing out a voting version of what it's been doing in nature, surviving as a microbat and an endangered species.
In real life, the Southern Bent-wing Bat doesn't live in such a glamorous hallway or venue as the voting podium online. Instead, it's a cave-dweller, making a home in the stretch between the southeast part of South Australia as well as Victoria. Sizewise, the Bat is extremely small too, only measuring some 5 centimeters in terms of body length. It's practically a feather in terms of weight.
Like other bats, the Southern Bent-wing Bat uses its ears and echo-location to find its way while flying, as well as to hunt. The Bat can definitely see, but all of its primary sensory work happens with ears and listening. It's also a long-distance flyer, usually traveling well over 70 kilometers at night to find insects for dinner.
While they are extremely proficient at using body heat and consolidation of numbers to create the perfect breeding and maternity environments in caves, easily boosting the humidity and heat for new pups, the Bat species in general has been significantly harmed by encroachment of development and the loss of viable cave systems for homes. The population is at serious risk of decline, with a 97 percent collapse expected over the next two or three decades without serious protection.
The goal of the contest is to boost awareness of the most endangered animals worldwide, an Australia has a significant share of them, found nowhere else and in short number where they are. As a result, by boosting people's awareness through the contest, the hope is that it will also increase conservation efforts for the species that are endangered, ideally reversing the trend if possible.