The Inspirational Account of a Young Woman's Success!!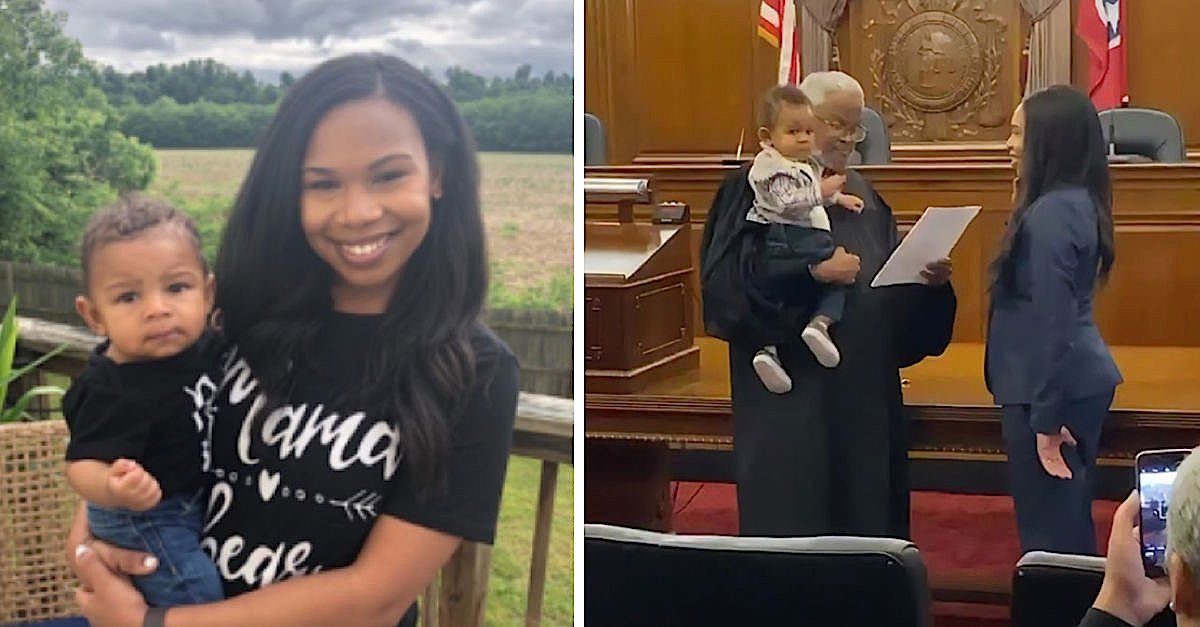 This is a true account of how a young mother persevered and went on to become a lawyer. The concurrent story here is how an empathetic judge came to her rescue while conducting her swearing-in ceremony. Read on for the heartwarming details.
The young lady in this feature is Mrs. Juliana Lamar of Tennessee. Juliana had three main goals in life. She wanted to be a wife, a mother and an attorney. Little did she know that all three were going to come true within a relatively short time span.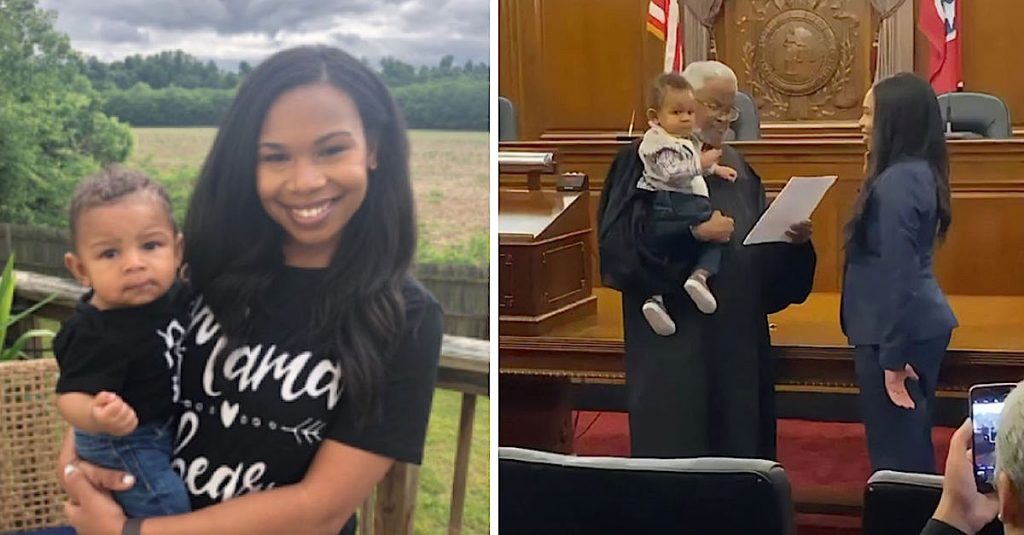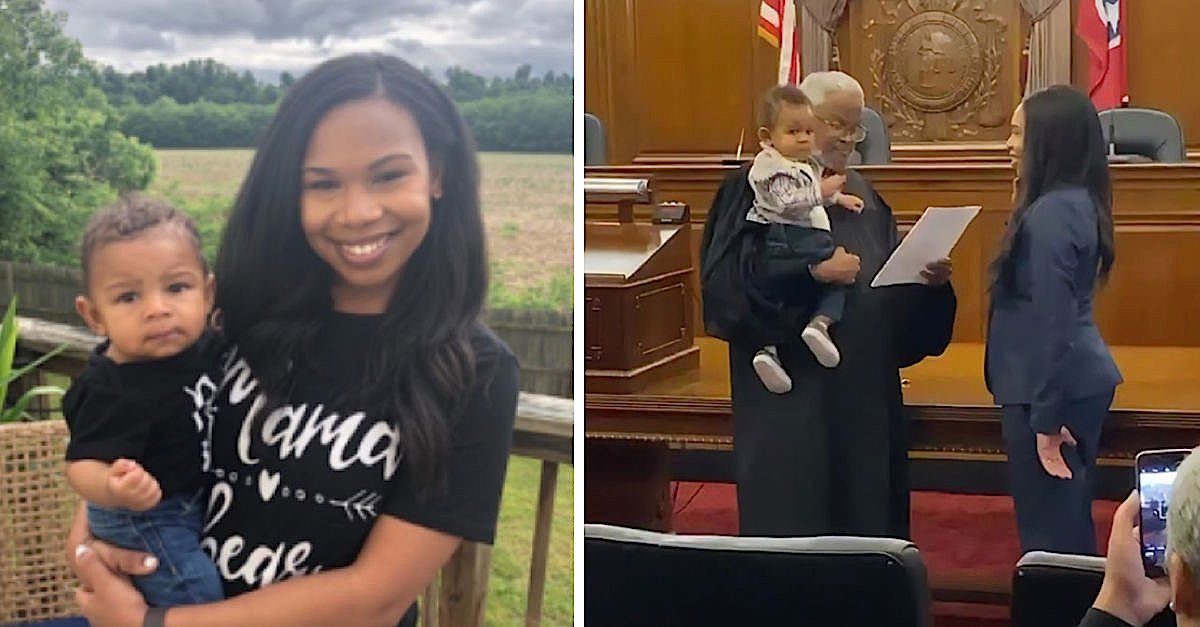 Not long after marrying, Juliana enrolled in law school. The facility she had chosen was "Belmont University College of Law," which was located in Tennessee. While she was plugging along and religiously attending all of her classes without interruption, she became pregnant. However, Mrs. Lamar did not let that slow her down.
Throughout her pregnancy, Juliana worried about what would happen when it was time to deliver her baby. Would she have to miss her classes? How would she make up that time? Like a true champion, she resolved all of her issues. In October of 2018, Mrs. Lamar delivered her precious baby boy, Beckham. Much to the surprise of her loved ones and professors, she was back in the classroom the very next day.
Fast forward a little bit to the recent past. At only 27 years old, Juliana Lamar was about to be sworn in as a lawyer during an impressive ceremony. At the Tennessee Supreme Court she was preparing to do just that. As her family and friends gathered to attend her big day, her son Beckham (who was now 1 year old) became incredibly fussy. Nobody else could calm him down, Beckham wanted Mommy.
The good Lord only knows if any other judge would have done this; however, Judge Richard Dinkins was an extremely compassionate judge. He spotted little Beckham in the crowd and noticed the baby was particularly fussy. So he went into action.
This kind judge went right over to the baby and picked him up. Judge Dinkins said aloud that this was an important day for Beckham too and he needed to take part in it. So the judge held the baby boy all through the ceremony as he swore in Juliana. How fantastic was that? Mommy became a lawyer and baby Beckham was comforted by the very judge that performed the service.
One lesson can be imparted from Juliana Lamar herself. That is to all young women, even those who are experiencing motherhood, do not let anything stop you. Have goals and dreams for yourself and do not allow anyone or any issues deter you from making them all come true. Whatever those dreams are – GO FOR THEM ALL!!!
This is for the other adults in the lives of those young women. That is to provide unequalled love and support for them. Help young women, and young men too, achieve their goals and dreams. Using Judge Richard Dinkins as an inspiration to yourself, go above and beyond your duties to help someone else succeed. Make their success a team effort.
No matter what walk of life you come from, no matter what has gone on in your world, you can turn that around and become successful. You CAN definitely dare to dream and do everything in your power to make those dreams come true. Take control of your life and live it well.

Growing Up Near Nature Turns Children Into Happier Adults, According to a Research Study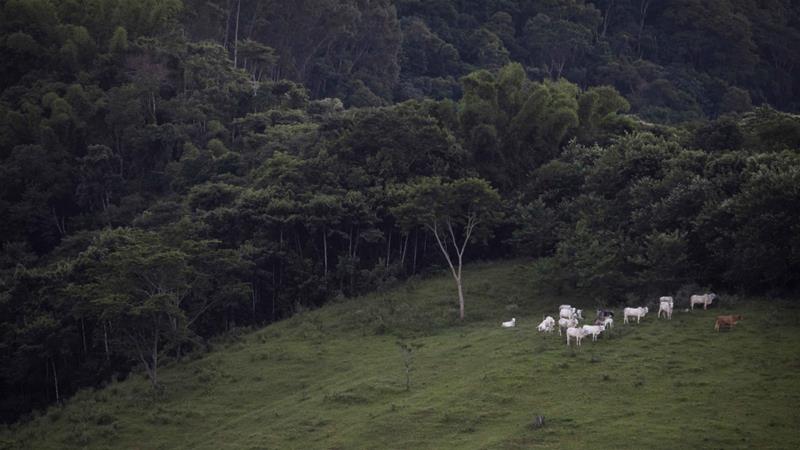 There are lots of different ways to grow up; however, there is a theory that those who grow up more in touch with nature are more likely to be happy as adults. While the reasoning behind this hypothesis was unclear at first, it is now obvious that being close to nature is better for the soul. The night sky is darker, making it easier for people to sleep. The air is cleaner since there isn't as much pollution out in the green areas. Finally, there is something that is claiming about watching the harmony of nature at work. Even though some people might be a bit hesitant to move this far away from civilization, there is now research showing that this kind of environment simply makes people happier.
Of course, people are always going to have their own personal preferences but the results of a recently published research paper are still intriguing. In a research paper that was completed in Denmark, a team of professionals followed close to 1 million people over the course of their childhoods. These were all children that were matched with appropriate controls for the completion of this study. The results of the study showed that the farther away from green children were, the more likely they were to develop a mental illness. Specifically, children who grow up exposed to the lowest levels of green were more than 50 percent more likely to develop mental health issues later in their life. This information was provided by databases kept by the Danish government.
To complete the study, researchers took a look at satellite images of the various parts of Denmark. They used these images to figure out how much green was located around the areas in which these children grew up. Green was used to indicate how much nature was nearby. Specifically, the participants did not have to grow up near a forest to be exposed to a ton of green and be free from mental illness. Simply being close to public parks and green spaces, which might include forests, would be enough.
One interesting finding was that people who were located in a higher socioeconomic class, despite living closer to the city, were still exposed to plenty of parks. This means that they have the ability to protect their children from being exposed to a risk factor of mental health issues, despite living in the city. It should come as no surprise that those who have access to more resources are less likely to develop mental health issues.
On the other hand, even controlling for this important factor, the researchers still showed that more green means a healthier mind and a happier life. The greater the percentage of someone's childhood spent near green spaces, the less likely they are to develop mental health issues as an adult. The researchers suggest that access to green spaces should be increased to allow people to spend more time near nature.
The professionals also say that more research is needed. Even though they found a strong correlation in the study, they also say that correlation does not necessarily increase causation. The results are still strong. People should make every effort to spend more time outdoors near green spaces. The air is cleaner. The mood is calmer. It is healthier for the mind. With these factors considered, it shouldn't come as a surprise that research is now showing that people need to spend more time disconnected from their devices communing with nature. Without a doubt, more parks are needed.