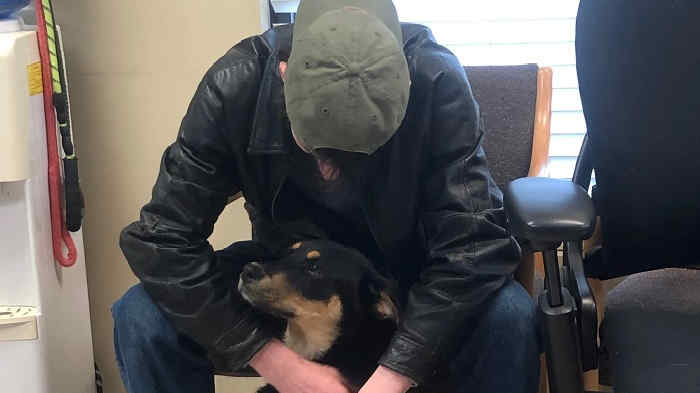 The Homeless Teen and His Dog – A Touching Reunion
When homeless people are taken back into a protective service, they end up having to give up a lot of the very things that are the last resources or attachments they have. Women and children frequently have to separate from their husbands and fathers to gain protection from shelters. Homeless people also regularly have to give up their street pets, usually dogs they have adopted or been lucky enough to get as a puppy. That was the case for one teenager who had been on the streets and then had to hand over his dog to a shelter in Mississippi.
A teenager had been living for weeks under a bridge in a tent. Finally, trying to improve his situation, he had been looking for a job. To keep his dog, he tried to restrain the animal in his tent, but the dog managed to get out. Realizing he was never going to be able to get a job and protect the dog at the same time, the teen went to the local animal shelter and gave up the dog for its survival. It was the worst thing for him at the time, but the best for the dog. The teen admitted he had no way to care for the dog anymore and couldn't feed it anymore. The shelter agreed to take the dog, knowing the teen needed everything he had to get a job and to get off the street permanently. The dog was left with the shelter and its last bag of food.
The teen likely thought he was never going to see his dog again. And, when the paperwork was signed and he left, that probably seemed like the case. The teen left, but the issue was reported to the local police department. Knowing they were dealing with a minor living on the streets, the Senatobia Police Department started working through channels to find the individual and help him with public resources. Eventually, they were able to locate the teen and get him to a shelter for minors his age. More importantly, however, the teen was also able to recover his dog as well. The temporary placement allowed the young man to also have his dog with him as well.
This was a huge recovery for the teen. He was reunited with his dog in an emotional get-together at the shelter and was able to take his dog home knowing both had a safe place to live. The local community also started kicking in by providing resources and help to keep him off the street and in ongoing recovery. That included coordinated help from the First United Methodist Church in Senatobia. The whole effort was a surprise and organic movement as there are no dedicated homeless shelters in the area.
LA Cougar Makes It Over a Freeway Known for Animal Deaths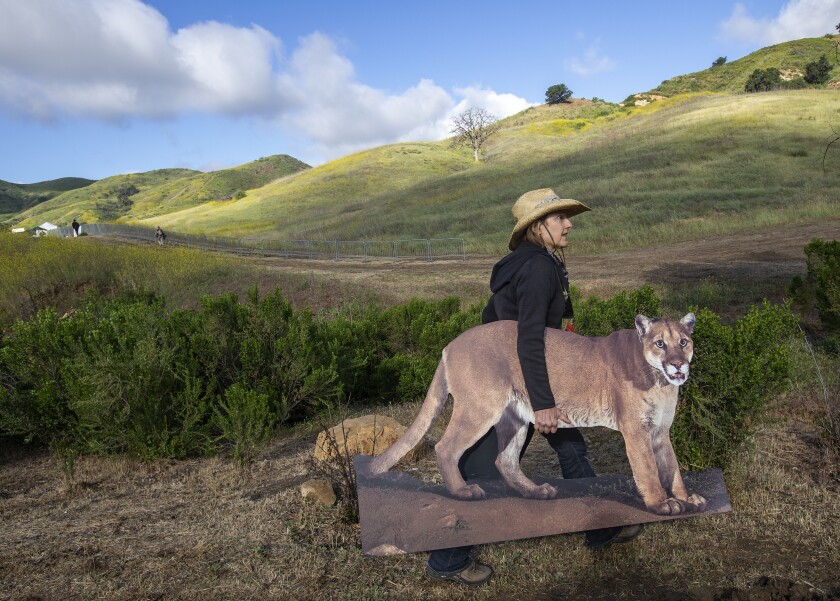 The idea of manmade infrastructure to help wildlife continue to propagate and create new generations has always been a Grand Canyon challenge for conservationists. The cost is usually prohibitive and hard to justify for animals, but the provisioning of the features makes sense as it allows wildlife displaced by development alternative paths and means to re-connect and continue to live. As development continues to spread, most often with highways first, these modern transportation corridors end up being death lines for animals who try to cross but have no idea what the dangers are.
The 101 Freeway that cuts through the Agoura Hills of California is a particularly specific example of a death-line for wildlife. It has repeatedly been a problem, killing animals by impact with cars as they try to forage for food or connect with others for mating. Instead, however, an idea was launched a decade ago to build a safety corridor that animals could use to get across safely. Essentially, the corridor was to be a bridge over the highway, natural in appearance to wildlife but functional and structural to span the highway and keep them away from cars when crossing.
A decade later, on Earth Day 2022, the 101 Freeway Wallis Annenberg Wildlife Crossing was initiated. The idea is not a new one; Europeans have been creating wildlife corridors over or under their highways for years. However, for the U.S. and California, the Annenberg Crossing is one of the first to be created by a municipality over a major traffic conduit.
Additionally, one very distinct wildlife participant will likely have a very strong interest in using the crossing. Mountain lions are extremely long-range roaming animals, directly impacted by highways and infrastructure that makes it too dangerous for them to cross. Along with hundreds of species that will likely use the cross to connect with others of their kind, mountain lions are sure to find the crossing advantageous, particularly at night when they do most of their traveling.
Safety corridors are a game-changer in the conservation world. They allow wildlife to adapt to development and live safely around it versus become blocked and eventually die off from a lack of gene diversity in breeding. They also push society to incorporate conservation impact planning into infrastructure development for the future as well. The Annenberg Crossing will be completed as a partnership between conservancies, charity, non-profit activism and California government.
Spanning over 200 feet long, the Annenberg Crossing will provide local wildlife plenty of room to maneuver across. The width measures at least 165 feet from side to side, will be a natural surface environment, and it will be high enough to keep wildlife entirely safe from passing vehicles below. It will also provide direct land connection for mountain lions who currently survive with small populations in the area and were cut off previously by the freeway.