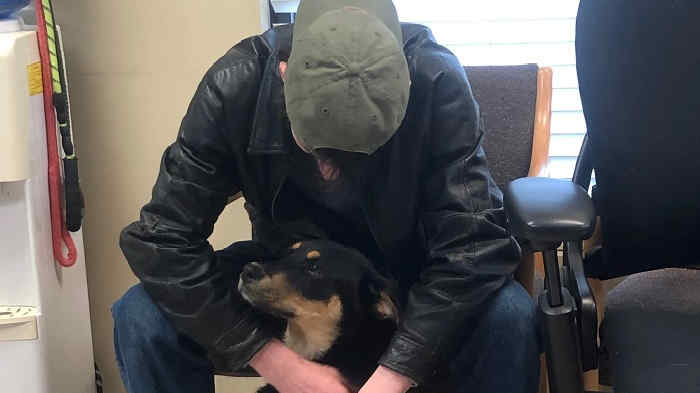 The Homeless Teen and His Dog – A Touching Reunion
When homeless people are taken back into a protective service, they end up having to give up a lot of the very things that are the last resources or attachments they have. Women and children frequently have to separate from their husbands and fathers to gain protection from shelters. Homeless people also regularly have to give up their street pets, usually dogs they have adopted or been lucky enough to get as a puppy. That was the case for one teenager who had been on the streets and then had to hand over his dog to a shelter in Mississippi.
A teenager had been living for weeks under a bridge in a tent. Finally, trying to improve his situation, he had been looking for a job. To keep his dog, he tried to restrain the animal in his tent, but the dog managed to get out. Realizing he was never going to be able to get a job and protect the dog at the same time, the teen went to the local animal shelter and gave up the dog for its survival. It was the worst thing for him at the time, but the best for the dog. The teen admitted he had no way to care for the dog anymore and couldn't feed it anymore. The shelter agreed to take the dog, knowing the teen needed everything he had to get a job and to get off the street permanently. The dog was left with the shelter and its last bag of food.
The teen likely thought he was never going to see his dog again. And, when the paperwork was signed and he left, that probably seemed like the case. The teen left, but the issue was reported to the local police department. Knowing they were dealing with a minor living on the streets, the Senatobia Police Department started working through channels to find the individual and help him with public resources. Eventually, they were able to locate the teen and get him to a shelter for minors his age. More importantly, however, the teen was also able to recover his dog as well. The temporary placement allowed the young man to also have his dog with him as well.
This was a huge recovery for the teen. He was reunited with his dog in an emotional get-together at the shelter and was able to take his dog home knowing both had a safe place to live. The local community also started kicking in by providing resources and help to keep him off the street and in ongoing recovery. That included coordinated help from the First United Methodist Church in Senatobia. The whole effort was a surprise and organic movement as there are no dedicated homeless shelters in the area.
A Teen's Inspiring Journey to Morehouse College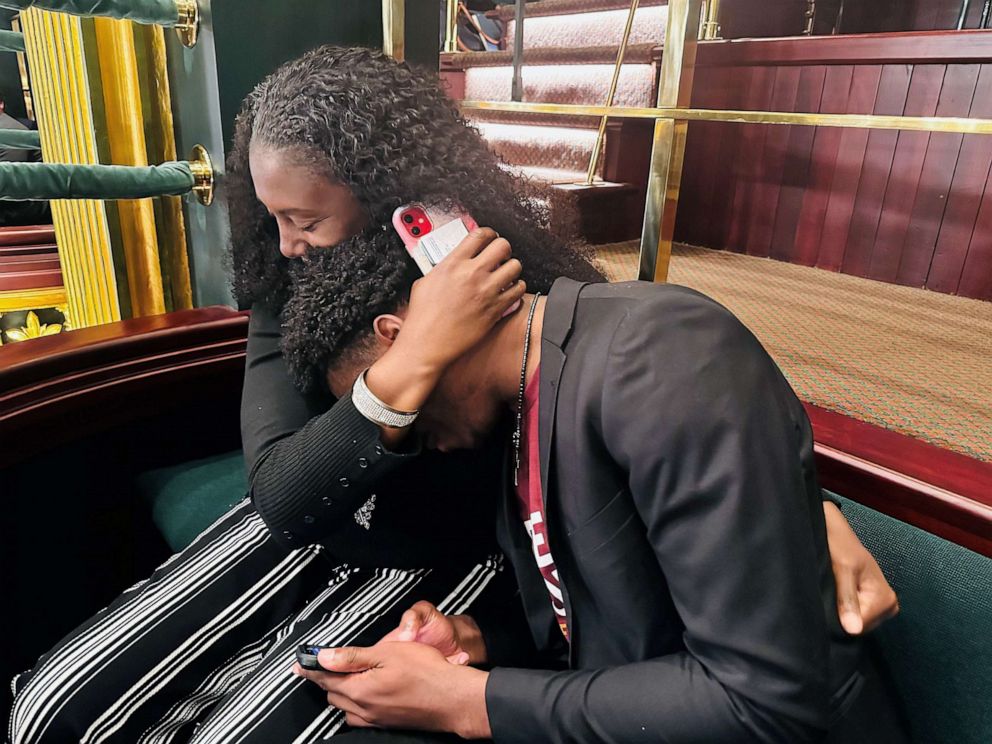 Imagine the feeling of accomplishing your dreams after years of hard work and dedication. That's exactly what happened to Amir Staten, a remarkable teenager whose video celebrating his acceptance into Morehouse College went viral. His infectious joy captured the hearts of people around the world, and it's not hard to see why.
Morehouse College, located in Atlanta, Georgia, has a long and prestigious history. Established in 1867, it is a historically black college and one of the oldest educational institutions for African Americans. The college was founded with a mission to provide a quality education and develop strong leaders who would go on to make a positive impact on society.
Amir's acceptance into Morehouse College is a testament to his perseverance and commitment to his studies. Not only did he receive an acceptance letter, but he was also granted a full ride scholarship. This scholarship covers the cost of tuition, which amounts to around $51,000 per year. This incredible opportunity has lifted a significant financial burden off Amir's shoulders, allowing him to focus on his education and future aspirations.
In addition to the full ride scholarship, Amir was named one of 15 Bonner Scholars. The Bonner Scholarship is a prestigious program that emphasizes the importance of community service. To maintain this scholarship, students must maintain a minimum GPA of 2.5 and contribute 10 hours of community service each week. It is a great honor for Amir to be chosen as one of these scholars, highlighting his dedication to making a positive difference in his community.
Amir's hard work throughout high school has been nothing short of exceptional. He consistently achieved honor roll grades, demonstrating his commitment to academic excellence. But his accomplishments didn't end there. Amir also took on leadership roles as the head of the Black Student Union, where he worked to promote inclusivity and raise awareness about important social issues. Additionally, he served as the captain of his school's basketball team, showcasing his discipline, teamwork, and determination.
Amir's accomplishments have not only made his family proud but have also inspired those around him. His mother expressed her admiration for his efforts, saying, "He has gone above and beyond what is expected of him." With his acceptance into Morehouse College, Amir can finally take a deep breath, knowing that his hard work has paid off.