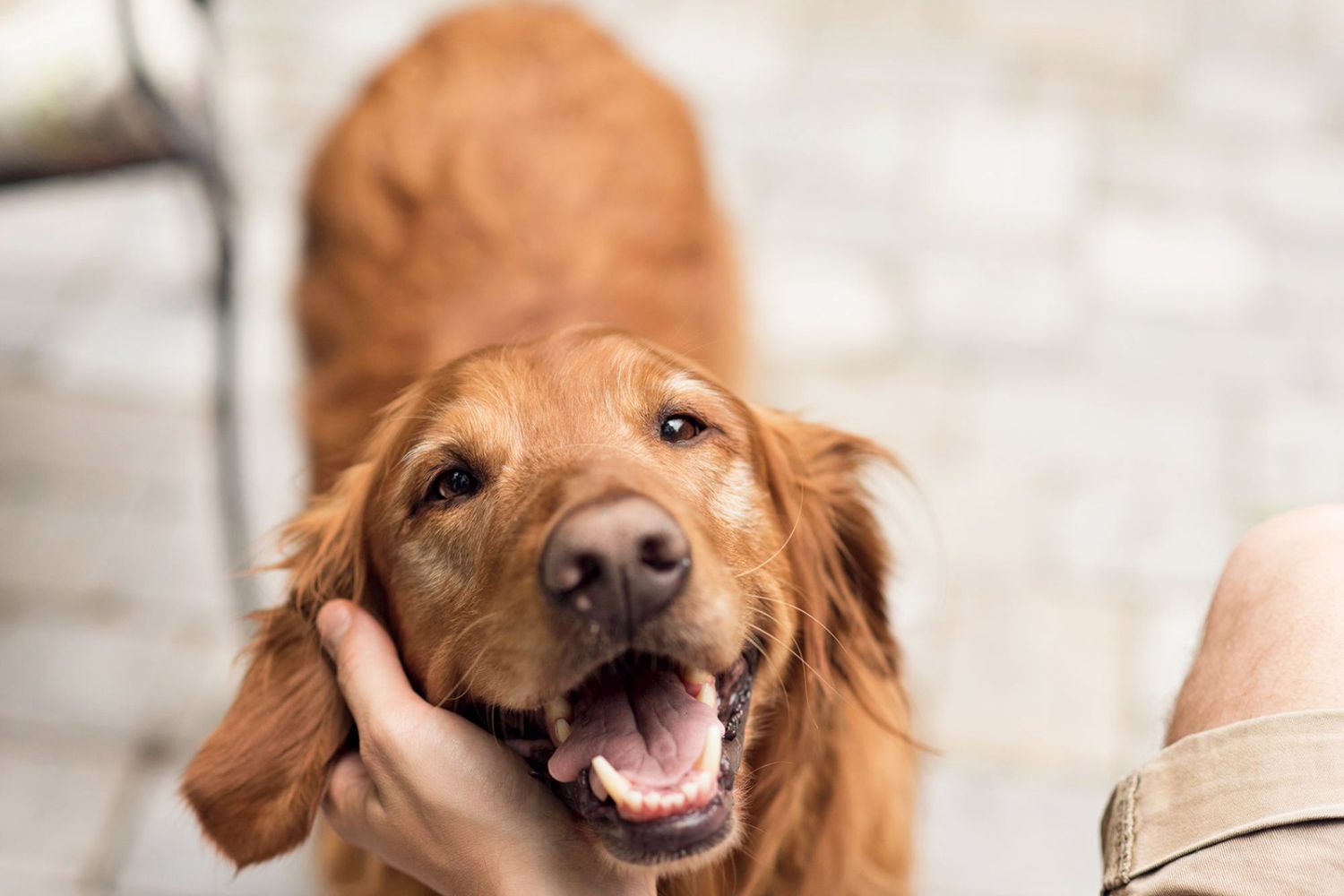 The Healing Power of Petting Dogs: Boosting Your Health One Pat at a Time
There's something undeniably heartwarming and joyful about interacting with a furry, four-legged friend. Whether you're a dog owner or simply passing by a friendly pup on your daily stroll, those short interactions can have a surprisingly positive impact on your health. Recent research suggests that petting other people's dogs can be more than just a heartwarming gesture – it can actually boost your mental and physical well-being in remarkable ways.
We all know that spending time with our own beloved pets can bring a sense of comfort and happiness, but what about those fleeting moments when we stop to pet a stranger's dog? Can these brief interactions truly have an impact on our health? According to experts, the answer is a resounding yes.
Nancy Gee, a distinguished professor of psychiatry and the director of the Center for Human-Animal Interaction at Virginia Commonwealth University, sheds light on the remarkable benefits of these short interactions. "Absolutely. I think it is safe to say that animals are beneficial to our mental and physical health," she affirms. The evidence is piling up, revealing that even a mere 5 to 20 minutes spent interacting with a dog – even if it's not your own – can lead to significant health improvements.
One of the key physiological changes observed during these interactions is the drop in levels of the stress hormone cortisol. Just a few moments spent petting a dog can lead to a noticeable reduction in stress and anxiety. It's as if the simple act of running your fingers through a dog's soft fur has the power to melt away your worries.
But the benefits don't stop there. The magic touch of a dog's paw also triggers the release of oxytocin – often referred to as the "bonding hormone" or the "feel-good hormone." This hormone is responsible for fostering feelings of connection, trust, and happiness. So, when you pet a dog, your body responds by flooding your system with oxytocin, creating a sense of warmth and positivity.
Interestingly, it's not just humans that experience these remarkable changes. Dogs, too, reap the rewards of these short but meaningful interactions. "What I love about this research is that it's a two-way street," Nancy Gee points out. Dogs also experience an increase in oxytocin levels when they interact with humans. This mutual exchange of positive feelings contributes to the unique and special bond shared between humans and their canine companions.
So, whether you're a dog owner or someone who simply enjoys taking a moment to connect with a furry friend on the street, rest assured that those short interactions are far more than just passing moments. They are potent doses of health and happiness that have the power to lower your stress, boost your mood, and create a heartwarming connection with both dogs and their owners.
In a world that can often feel overwhelming, the simple act of petting a dog can remind us of the beauty of these small, joyful moments. Next time you find yourself reaching out to pat a pup, remember that you're not only spreading happiness to the dog – you're also nurturing your own well-being, one pat at a time.
Jacksonville Man Spreads Love and Positivity at the Beach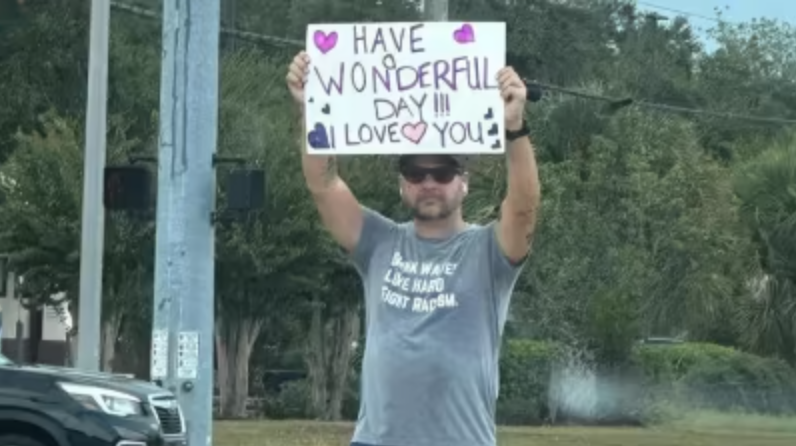 In Jacksonville, Florida, a man has been making waves of positivity and spreading kindness at the Beach Boulevard and San Pablo Road South intersection. With handmade signs that read, "Have a wonderful Day!! I Love You" and "You are Relevant," this man is on a mission to uplift the spirits of those who pass by. His heartwarming gestures have not gone unnoticed, and his actions are especially poignant during National Suicide Prevention Month.
Rika, a local resident, had a unique encounter with this compassionate individual. She was on her way to pick up her lunch when she saw a man standing in the median of the road, holding these uplifting signs. Most of us would just glance and continue on our way, but Rika decided to take a closer look. As she stopped at a red light, she took a few pictures to capture the moment. To her surprise, the man approached her car and handed her a sunflower.
"So picture this… you're out going to pick up your lunch, and there's this random guy walking by with a handmade sign," Rika recounted. "I'm sure like most of us, we'd glance and keep it moving, but I decided to read his sign since I was at a stop light. I snapped a few pictures because why not, but as I was doing this, he approached my car door to hand me a sunflower! Don't forget to appreciate the small things."
This simple act of kindness had a profound impact on Rika, as it has on many others who have encountered this man and his signs. His message of love and importance reminds us all to appreciate the small joys in life and to acknowledge our worth.
The man's efforts are not just a random act of kindness; they hold special significance during National Suicide Prevention Month. September is a time when people and organizations across the country work to raise awareness about mental health and suicide prevention. This Jacksonville man's compassionate actions align perfectly with the spirit of this month, as he strives to remind people that they matter and that there is goodness in the world.