The Hairless Bunny: A Lesson About Tolerance and Acceptance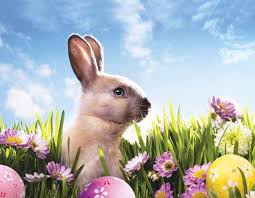 A bunny now known as Mr. Bigglesworth, was given a rough start in life. The miniature bunny was born hairless. Needless to say, none of the people who came into the pet shop to purchase a bunny were looking for one with fur. The poor little bunny was starred at, shunned and discounted by everyone who came into the pet shop. Poor Mr. Bigglesworth was neglected, alone and represented a profit loss for the owner of the pet shop. Mr. Bigglesworth was literally caught between a rock and a hard place.
After weeks of watching customers come in to peer and ogle at Mr. Bigglesworth without any prospects of finding anyone who willing to purchase a hairless bunny, the shop owner decided that he needed to do something to remedy the situation he found himself in. Ignoring the fact that Mr. Bigglesworth had a gentle disposition, and in terms of his health, the bunny had no issues, the shop owner made the decision to take the little rabbit to the local veterinarian's office to have him euthanized. With his plans firmly in place and the appointment scheduled at the vet, Mr. Biggleworth's fate was all but sealed until Cassandra walked into the pet shop and gave the little bunny just what he needed, a reprieve.
Cassandra said when she first laid her eyes in Mr. Bigglesworth, she was enthralled. The bunny's looks did not repel her, nor did she view him as some sort of freak of nature. Cassandra looked at Mr. Bigglesworth and realized that she and the bunny were kindred spirits, and the two had an awful lot in common. She knew in mere moments she couldn't leave Mr. Bigglesworth in the pet shop, she had to adopt him and give him the chance he deserved.
Cassandra knew what it was like to be shunned by her peers, and to feel unwanted. She had a difficult childhood. She wore braces when she was younger, and her classmates treated her horribly. The hurt and the pain she experienced when she was a child followed her all the way into her adult years. Cassandra wanted to give the bunny something she never had, she wanted to give him a chance.
Since being adopted, Mr. Bigglesworth has become an internet celebrity. His story has touched the hearts of people all over the world. The little bunny that nobody wanted, and nobody care about now has tens of thousands of subscribers on YouTube. The little bunny who was literally a dead bunny hopping, has a story, and that story is teaching people about tolerance and acceptance. Cassandra's simple act of compassion and her willingness to adopt an animal nobody else wanted is changing the world one click at a time.
Cassandra does not think of herself as a hero, but she totally sees Mr. Bigglesworth as one. She is ecstatic about all the attention the bunny receives, and the pair travel to elementary schools teaching children about the power of compassion and how important it is to learn to accept people for whom they are. The story of Mr. Bigglesworth and Cassandra is a testament to how a little of kindness and acceptance can change the world one person at a time. The world could use more people Like Cassandra who have the courage to look beyond the surface.

Giant Seal is Beached and Then has a Baby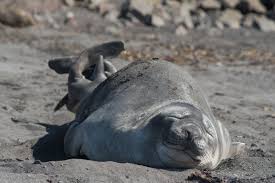 The exact moment when a mother sees her newborn baby for the first time is one of the most amazing sights in the world. The utter disbelief and joy on her face in combination with wonderment is one of the finest moments in any woman's life. It is the same feeling that animals have when they give birth and the look on their faces when they first see their babies is as equally magical.
Recently a tourist spotted a large female seal on the beach. She appeared to be in great pain because of the manner in which she was writhing around. The tourist shot a video of the seal. A few minutes later, the elephant seal appeared to have a spot beneath her tail. After some hard pushing, her calf was born. She quickly turned around and inspected her new baby to make certain that it was okay.
Elephant Seal Interesting Facts
Giant seals or elephant seals are the largest seals in the world. There are two types: the Northern elephant seal and the Southern elephant seal. The northern species are found in the coastal waters near Canada and Mexico and the southern species are found off the coast of South Africa, Argentina and New Zealand.
The adult bull or male seal has a proboscis that appears much like the trunk of an elephant, making it easy to distinguish males from females at a glance. The males roar through this appendage during the mating season to attract females. They also use it to fight with other males in order to win battles and claim females as their own.
The average adult southern male can weigh up to 6,600 pounds and reach a length of 16 feet in total. The female adults weigh about 2,000 pounds and measure around 10 feet long. Elephant seals may be light brown, dark brown, gray or rust colored.
Southern elephant seals can live to reach 22 years old and the northern species life span is only about 9 years.
Elephant Seal Reproduction
Elephant seals return to the coast for their breeding grounds in the winter. Female giant seals reach maturity between 3 and 6 years old and males mature slower between 5 and 6 years. Males battle each other to gain the alpha status that allows them to mate with the females. A male will mate with 30 to 100 females. A bit over 50 percent of first time breeding seals fail to produce a pup. A female elephant seal has one pup per year and the gestation period is 11 months. So, when females arrive at the breeding grounds in the winter, they are already pregnant. Females don't eat while nursing their pups for the first month of its life.
Don't Get Too Close to Wildlife
If you ever spot an animal of any kind that appears to be hurt, it's best not to get too close to them. In 2000, Homer, an elephant male seal terrorized Gisborne, a town in New Zealand. He attacked trash bins, cars, boat trailers, a tree and a power transformer in a rage. It isn't known what made him so mad, but it's best to keep your distance from all wildlife—thus the term of wild and life.