The Hairless Bunny: A Lesson About Tolerance and Acceptance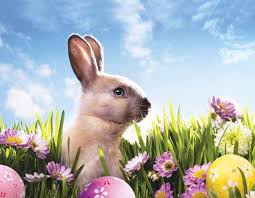 A bunny now known as Mr. Bigglesworth, was given a rough start in life. The miniature bunny was born hairless. Needless to say, none of the people who came into the pet shop to purchase a bunny were looking for one with fur. The poor little bunny was starred at, shunned and discounted by everyone who came into the pet shop. Poor Mr. Bigglesworth was neglected, alone and represented a profit loss for the owner of the pet shop. Mr. Bigglesworth was literally caught between a rock and a hard place.
After weeks of watching customers come in to peer and ogle at Mr. Bigglesworth without any prospects of finding anyone who willing to purchase a hairless bunny, the shop owner decided that he needed to do something to remedy the situation he found himself in. Ignoring the fact that Mr. Bigglesworth had a gentle disposition, and in terms of his health, the bunny had no issues, the shop owner made the decision to take the little rabbit to the local veterinarian's office to have him euthanized. With his plans firmly in place and the appointment scheduled at the vet, Mr. Biggleworth's fate was all but sealed until Cassandra walked into the pet shop and gave the little bunny just what he needed, a reprieve.
Cassandra said when she first laid her eyes in Mr. Bigglesworth, she was enthralled. The bunny's looks did not repel her, nor did she view him as some sort of freak of nature. Cassandra looked at Mr. Bigglesworth and realized that she and the bunny were kindred spirits, and the two had an awful lot in common. She knew in mere moments she couldn't leave Mr. Bigglesworth in the pet shop, she had to adopt him and give him the chance he deserved.
Cassandra knew what it was like to be shunned by her peers, and to feel unwanted. She had a difficult childhood. She wore braces when she was younger, and her classmates treated her horribly. The hurt and the pain she experienced when she was a child followed her all the way into her adult years. Cassandra wanted to give the bunny something she never had, she wanted to give him a chance.
Since being adopted, Mr. Bigglesworth has become an internet celebrity. His story has touched the hearts of people all over the world. The little bunny that nobody wanted, and nobody care about now has tens of thousands of subscribers on YouTube. The little bunny who was literally a dead bunny hopping, has a story, and that story is teaching people about tolerance and acceptance. Cassandra's simple act of compassion and her willingness to adopt an animal nobody else wanted is changing the world one click at a time.
Cassandra does not think of herself as a hero, but she totally sees Mr. Bigglesworth as one. She is ecstatic about all the attention the bunny receives, and the pair travel to elementary schools teaching children about the power of compassion and how important it is to learn to accept people for whom they are. The story of Mr. Bigglesworth and Cassandra is a testament to how a little of kindness and acceptance can change the world one person at a time. The world could use more people Like Cassandra who have the courage to look beyond the surface.

Handicapped Puppy Befriends Flightless Pigeon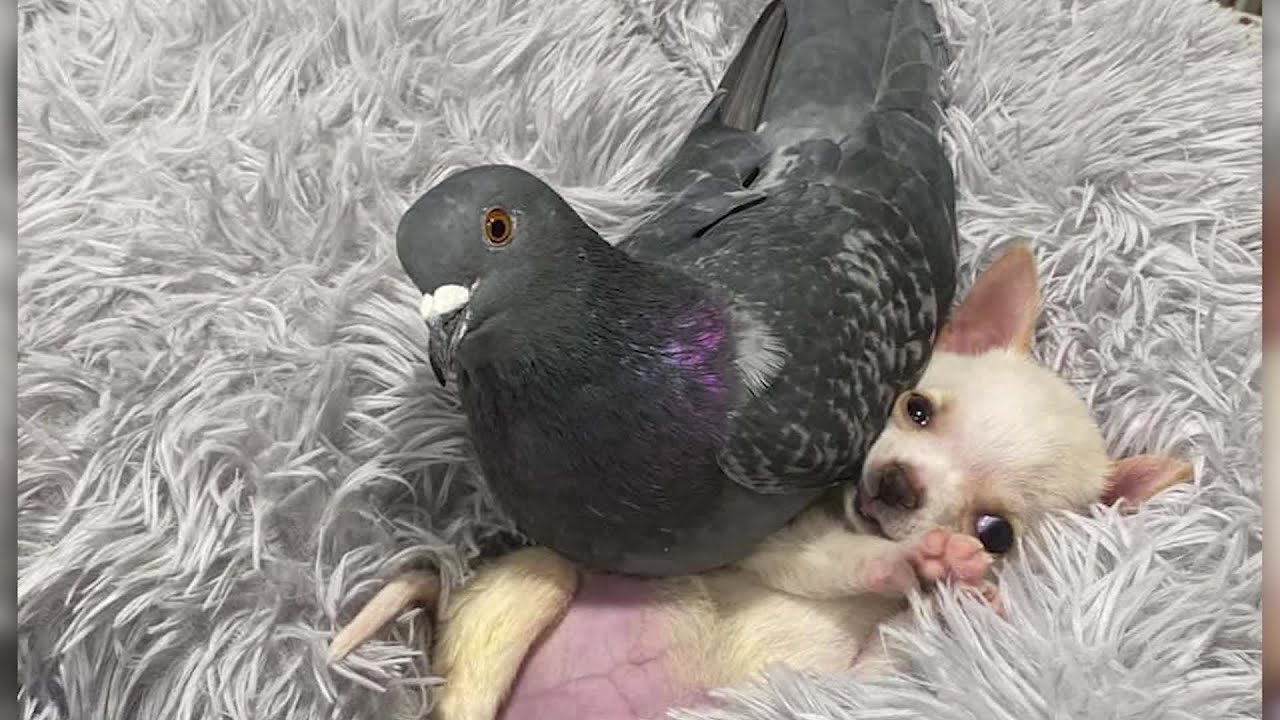 In Rochester, NY, Sue Rogers runs a non-profit called the Mia Foundation. The rescue organization rescues and rehabilitates animals who have birth defects or deformities and tries to find them a loving home. About a year ago, a pigeon was found unable to move in the parking lot of a car dealership. The pigeon was huddled and cowering on the ground. When a local wildlife rescue was called, they said the bird had neurological damage that caused him not to be able to fly. They thought that euthanization would be the best option for him.
Sue was having none of that. She stepped in and took the bird, who she named Herman, under her wing, so to speak. She made space for him in her shelter and kept him close where she could keep an eye on him. He liked to sit on a furry dog pillow and watch her work.
A couple months ago, a tiny Chihuahua was brought to the Mia Foundation. He was an infant, maybe a few months old, when his South Carolina breeders sent him to Sue. He's a teacup sized Chihuahua they named Little Lundy and he was born with spinal cord damage. Sue also determined that he was suffering from swimmers syndrome. Swimmers syndrome is a developmental deformity that causes the front and hind legs to be splayed out. This makes it almost impossible for Little Lundy to walk.
Although swimmers syndrome is thought to be untreatable, according to a few studies and an article in a veterinary journal, it can be treatable. With some physical therapy and at-home treatment, Little Lundy could live a long and happy life, which is exactly what Sue plans for him.
When Little Lundy arrived at the Mia Foundation he decided to get acquainted with his new surroundings and the other animals at the shelter. One particular encounter, created a friendship that has gone viral. Herman and Little Lundy, a puppy and a pigeon, are the unlikeliest of friends, but they have a lot in common. They both have trouble walking, or flying in Hermans case, and they were living in the same place. You could say, they were in the right place at the right time to become instant friends.
In the six weeks they have been together, Herman and Little Lundy have become inseparable. They do everything together, which is a lot of sleeping and snuggling. Mostly, with Herman sitting on top of Little Lundy, which doesn't bother him in the slightest. This friendship was so out of the ordinary that Sue had to document it. The viral sensation of the puppy and pigeon has brought attention to the Mia Foundation that was much needed. The rescue organization runs solely on donations to help cover the costs of taking care of the animals and for needed surgeries. So far, about $6000 was donated because of this unlikely friendship and over 100 adoption inquiries. Hopefully when they are adopted, they are able to stay together.