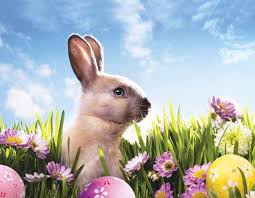 The Hairless Bunny: A Lesson About Tolerance and Acceptance
A bunny now known as Mr. Bigglesworth, was given a rough start in life. The miniature bunny was born hairless. Needless to say, none of the people who came into the pet shop to purchase a bunny were looking for one with fur. The poor little bunny was starred at, shunned and discounted by everyone who came into the pet shop. Poor Mr. Bigglesworth was neglected, alone and represented a profit loss for the owner of the pet shop. Mr. Bigglesworth was literally caught between a rock and a hard place.
After weeks of watching customers come in to peer and ogle at Mr. Bigglesworth without any prospects of finding anyone who willing to purchase a hairless bunny, the shop owner decided that he needed to do something to remedy the situation he found himself in. Ignoring the fact that Mr. Bigglesworth had a gentle disposition, and in terms of his health, the bunny had no issues, the shop owner made the decision to take the little rabbit to the local veterinarian's office to have him euthanized. With his plans firmly in place and the appointment scheduled at the vet, Mr. Biggleworth's fate was all but sealed until Cassandra walked into the pet shop and gave the little bunny just what he needed, a reprieve.
Cassandra said when she first laid her eyes in Mr. Bigglesworth, she was enthralled. The bunny's looks did not repel her, nor did she view him as some sort of freak of nature. Cassandra looked at Mr. Bigglesworth and realized that she and the bunny were kindred spirits, and the two had an awful lot in common. She knew in mere moments she couldn't leave Mr. Bigglesworth in the pet shop, she had to adopt him and give him the chance he deserved.
Cassandra knew what it was like to be shunned by her peers, and to feel unwanted. She had a difficult childhood. She wore braces when she was younger, and her classmates treated her horribly. The hurt and the pain she experienced when she was a child followed her all the way into her adult years. Cassandra wanted to give the bunny something she never had, she wanted to give him a chance.
Since being adopted, Mr. Bigglesworth has become an internet celebrity. His story has touched the hearts of people all over the world. The little bunny that nobody wanted, and nobody care about now has tens of thousands of subscribers on YouTube. The little bunny who was literally a dead bunny hopping, has a story, and that story is teaching people about tolerance and acceptance. Cassandra's simple act of compassion and her willingness to adopt an animal nobody else wanted is changing the world one click at a time.
Cassandra does not think of herself as a hero, but she totally sees Mr. Bigglesworth as one. She is ecstatic about all the attention the bunny receives, and the pair travel to elementary schools teaching children about the power of compassion and how important it is to learn to accept people for whom they are. The story of Mr. Bigglesworth and Cassandra is a testament to how a little of kindness and acceptance can change the world one person at a time. The world could use more people Like Cassandra who have the courage to look beyond the surface.

Father in Bumblebee costume escorts his kid back to school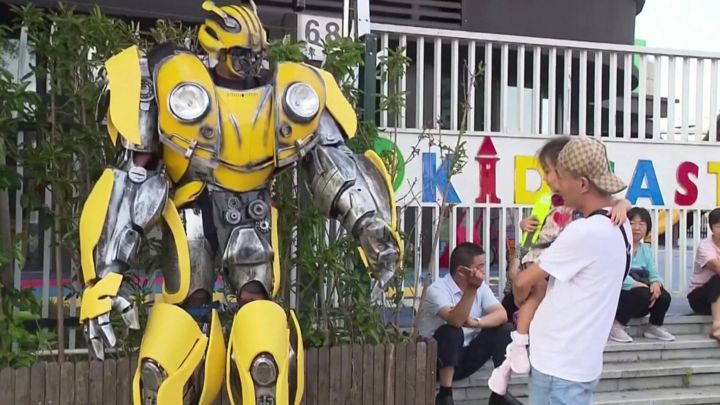 Bumblebee from the American sci-fi movie series Transformers never had a kid, but if he did, he'd have definitely escorted him to school.
A father in Shanghai, China has gone above and beyond to encourage his kid to go back to school after staying at home for months due to the Covid-19 pandemic. There's no way any child is refusing to walk with Bumblebee into school, and this man had that in mind when building his Autobot suit.
Just like the rest of the world, China had been on lockdown, and for months, kids had to stay away from school to prevent infection and spread of the deadly virus. However, some normalcy is being restored in some parts of the region, and schools now have the green light to open and allow children continue with their education.
The Bumblebee suit wasn't only for his kid, though. He built it to serve as some amusement and surprise to other kids at school- and that he did.
"I also want to bring happiness to other children. I didn't only wear it for my own child. All of them were preschoolers," he said in the video.
His suit looks like the real thing. The only things missing were metal, alien technology, and missiles- not much, right? Standing about 2.3-metre tall, the suit was built using soft materials to prevent touchy and curious children from getting injured- and he was right to have done that because he was rushed and hugged by children upon arrival at the school.
The excitement of the kids at the sight of Bumblebee could light up astronomical units of outer space, as the intergalactic warrior once again put smiles on the faces of humans. Kudos to this amazing dad for his efforts to make kids happy to resume back to school- he'd probably do it every day if he could.
The home-made suit seems to be inspired by the 2017 movie Bumblebee.