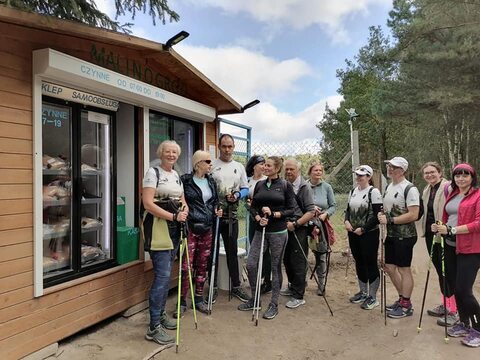 The Fruit Store With Honest Customers as a Norm
On the northern coast of Poland there is a seaside town named Gdynia, which is also home to a fruit farmer and his store of fresh fruits, preserves, juices and related food products. That's not what is so unique about this farmer's business, however. Instead, Daniel Wojtyński prides himself on being a successful business owner of a food store where no one watches the wares or insures payment. Instead, the customers walk in, take what they need, and are expected to leave the appropriate payment per the price list posted on the wall. That's it. And somehow, despite the negative assumptions about human behavior, the store has been a raging success.
Known to the locals as Malinogród & Malinowe Wzgórza, Wojtyński's fruit product store is all about raspberries. That said, it sells other fruit food products as well. Being on the edge of town, the shop allows Wojtyński to enjoy his farming and production in the country while still taking advantage of the city market and folks' desire for fresh food. The store originally was designed for cash payments, but it also takes cashless commerce as well now. Essentially, it's a self-service fruit stand.
The store's concept and genesis was thought up as a balance between the farming schedule and the timing of when consumers were actually doing their food shopping. Normally, the two don't mix. Farming was very much about being up and working before the crack of dawn and shutting down by mid-afternoon. Consumers, however, didn't usually get off their work schedule to pick up groceries until about 4 or 5pm. So, the static self-serve booth idea came into fruition to bridge the time span gap and connect the goods with the consumers conveniently.
It's been three months now that Wojtyński's store has been operating and, for the most part, it's been a success. There were a few characters who walked out without paying, but the loss was minor considering the overall traffic and income. A bit of monitoring created more deterrence when the character kept stealing the money. However, the primary attitude is about trust. The store is also a bit of a social experiment in teaching folks to rely on their community and protect it. Trust is fundamental to that weave, according to Wojtyński and his family running the store. The more trust that is shared by the store with customers, the more customers are expected to protect their community, and the fewer problems that people have overall. Everyone benefits as trust increases. The store is a catalyst to make better human behavior a norm.
As for the occasional thief, the store has a direct message. It offers food and drink if one is desperate but asks them not to ruin what helps everyone as a whole. Unbelievably, it seems to work as the farmers have continued to keep Wojtyński's store going.
Young Teen Uses Make-a-Wish to Help Feed Homeless For a Year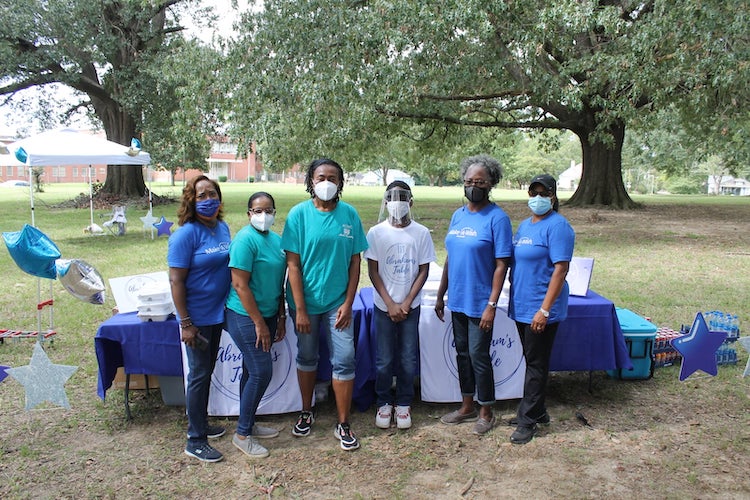 Talk about the latest gaming consoles or smartphones, and teenagers will go over the moon. You'd be surprised to know that there are a few exceptions, or at least one. Just recently, an ailing young boy had the opportunity to choose something exceptional.
What did he choose? He chose to ensure that, at least for the next year, as many street people as possible could have a nice, tasty, and healthy hot meal. Here's the story of a 13-year-old Mississippi boy named Abraham Olafbegi, with a big heart.
A bone marrow transplant was necessary for Abraham last year after he learned he had a rare blood disorder that required it. His transplant had been successful, and he was eligible for Make-A-Wish, an institution that gifts wishes to kids with chronic conditions, within a year of the transplant.
A lengthy wish was what Abraham desired, and he came up with a plan that he discussed with his mother. On the way home from a medical checkup, Abraham told his mother, Miriam Olagbegi, "Mother, I considered it deeply, and I'd like to help the starving," Olagbegi said. "Are you sure, Abraham?' His mom asked him. "There's a great deal you can accomplish; are you sure the PlayStation isn't an option for you?"
Abraham, unlike most teenagers, was not enthralled by the PlayStation. He was sure that he wanted to help homeless people.
Miriam said that Abraham's father agreed that it was a great idea. That's why we couldn't pass up the opportunity to teach our children the virtue of generosity.
During September, Make-A-Wish worked with Abraham to plan a free food distribution day in Jackson, Mississippi, using donated necessities. Abraham estimated that they fed approximately 80 people that first day.
"A few of the homeless people had returned to the area to spread joy by singing to Abraham and his family and thanking everyone after receiving a meal," he said. "The experience warms our hearts. Our parents taught us it is a blessing to serve others."
Still, Abraham's desire remains unfulfilled. Each month for one year, Make-A-Wish will grant Abraham's request to feed the homeless.
To feed up to 80 needy people on the 3rd Saturday of every month, the Mississippi chapter of the charitable organization is partnering with Abraham to identify local sponsors who can keep supplying the food they require. Two portions have already been provided by a local church and business, according to the narrator.
Abraham intends to continue feeding the homeless after his August 2022 has reached fruition. As he sees it, this effort could become a 501(c)(3) non-profit called "Abraham's Table."
The fact that we can carry on with this project excites us greatly. Because it's just so gratifying," Abraham's mother stated. "If I were living on the streets, I would hope that someone would remember me and then do something exceptional for me at some moment in time. My goal is to ingrain in my children a sense of gratitude for what they've received, and we do our best to do the same," she added.