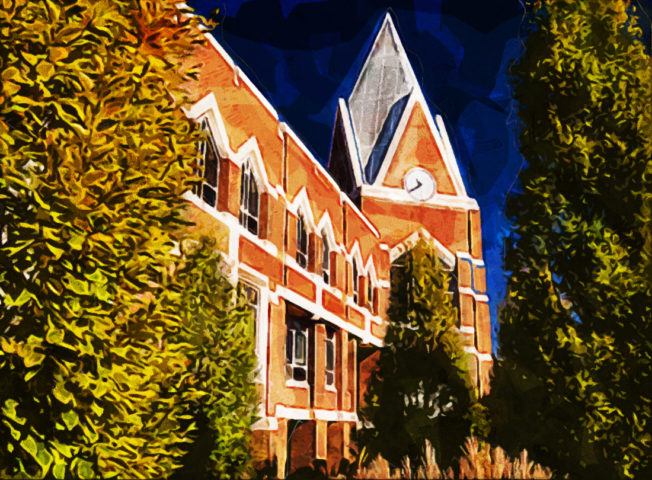 Kristofer Madu and Sindhu Banerjee are two students at John Hopkins University who developed a training opportunity for the arts called First Friday Group. Using technology, with their other partner in the United States, Duncan, a photographer, this group of three has developed a program to allow college students to discover their inner talents or simply explore something new. The First Friday Group offers courses in becoming a photographer, DJ or videographer.
The group meets on the First Friday and teaches one on one the chosen course. As an aid to learning the new material, the training involves the use of technology as well. The technology serves two purposes. First, it saves the teacher from repeating the same things in every course. This information has been recorded. Secondly, the trainee receives points based on how well they do with the program. For those who score well, the First Friday Group provides opportunities for these artists to perform at regular First Friday shows before 500 people or so.
The goal of the program is to provide artistic training at an affordable rate. Many people who would like to explore the arts are prevented by the extensive cost of training. The goal of the First Friday Group is to offer this training at minimal cost. Best, through the performances, which charge $5 or so per ticket, the First Friday Group is actually profitable. This concept, since is it is profitable, will allow the group to continue the program and to add more types of art into the program.
Baltimore, where the First Friday Group is based, is an area that is economically depressed and does not have many programs that support learning the arts. This is where the First Friday Group comes in, providing relief from some of the stress of living in Baltimore. Baltimore is also a high crime area. As such, artistic companies are not coming to the area to provide nonviolent outlets for local citizens.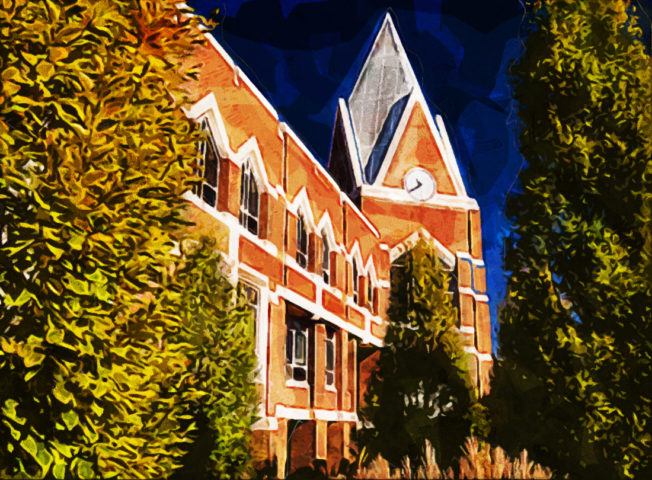 Because of the success of their program, the founders of the First Friday Group became the United States entry in a program in Toronto, Canada designed to inspire and provide training for groups using technology to better the environment of urban areas. Red Bull Basement University is designed to exposure young entrepreneurs to professional businesses people in their chosen field. The sessions consist of interactive lectures, keynote speakers and one-to-one mentoring on running their business. The program holds a contest for the entries in the program, and the United States entry came in 10th among other great young companies. Plus, the program gives international exposure to each entrant, because the 50 participants each come from a different country.
At this time, the program has trained about 40 DJs, who are now able to go out and earn an income offering their services as a DJ. Another benefit of the First Friday Group is that the group has been able to place some of the programs' graduates into artistic jobs. Those looking for or needed the services of a DJ, photographer or videographer now contact the group about hiring their trainees. One of their photographer trainees succeeded in obtaining to photography jobs for John Hopkins University itself.
Since the program is self-sustaining, the First Friday Group is looking at expanding its artistic offerings. It is also looking at franchising the program to other low income areas to spread its opportunities to other hard-pressed urban areas. The three founders are looking to continue their business after they finish school. Unlike many new graduates, these three won't have to look for work in a tough job area.

A Bank and Non-Profit Company Help Girls Enter Tech and Other STEM Fields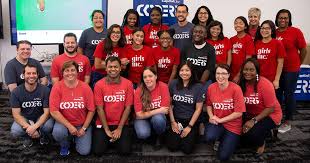 The technology field has undergone a lot of changes over the past few decades. One of the biggest changes has been the growing interest that women are taking. In secondary schools across the country, there has been an increased focus on STEM fields. STEM stands for science, technology, engineering, and math. Because of the increased focus, children of all backgrounds are beaming with a desire to learn more about these fields. This includes girls. Sadly, these are fields that have been historically dominated by men. This causes young women to be hesitant about joining these fields, knowing the societal pressure they might face. Fortunately, there is a nonprofit organization that exists to help women get into this field. This comes in the form of Girls, Inc.
The focus of this field is to help girls between the ages of six and 18 learn more about themselves and these fields as they strive to discover what it takes to build a successful career in these fields. This organization helps girls find mentoring relationships in a pro-girl environment and pushes them to conduct research that will help them build their resumes as they look to learn more about STEM fields. In this organization, girls learn about the various characteristics that are necessary to navigate social, gender, and economic barriers as they try to gain confidence and independence while also receiving a top-notch education.
Thie program also gives girls the chance to partner with one of the largest banks in the world. This comes in the form of CApital One, a well-respected financial institution that has a program known as Capital One Program. This program places girls in a position to work with volunteer coders, who are professionals in the tech field. This gives girls the chance to learn more about coding and computer design. In some situations, the girls might even be able to build their own applications. This gives participants a unique experience with app-building tools. They learn about algorithms and get to ask questions of some of the most successful and generous professionals in the field. The mentors play a critical role in helping girls enter this field. The goal of this program is to help people acquire the skills and resources they are going to need in order to survive in an economy that is largely driven by the tech field.
There are numerous locations throughout the country that Capital One has set up programs like this, including Texas and the Bay Area out in California. Given the tremendous success that this program has already seen, the program is likely to expand to other parts of the country. Capital One desires to partner with other nonprofit organizations that work to break down barriers in the STEM fields of all types. This organization is always trying to find ways to increase the amount of diversity in this field, including encouraging women to get more involved. In the eyes of many, the STEM fields are the future. These fields are going to produce novel products and services in fields such as engineering, computers, healthcare, and more.
It is incumbent on all of these organizations to push everyone, including girls and young women, to push people to think outside the box. Only when people start to step outside of their comfort zone will they discover what they are truly capable of accomplishing. This is true for young girls who would like to learn more about STEM fields and how they can turn a hobby into a long and rewarding career.