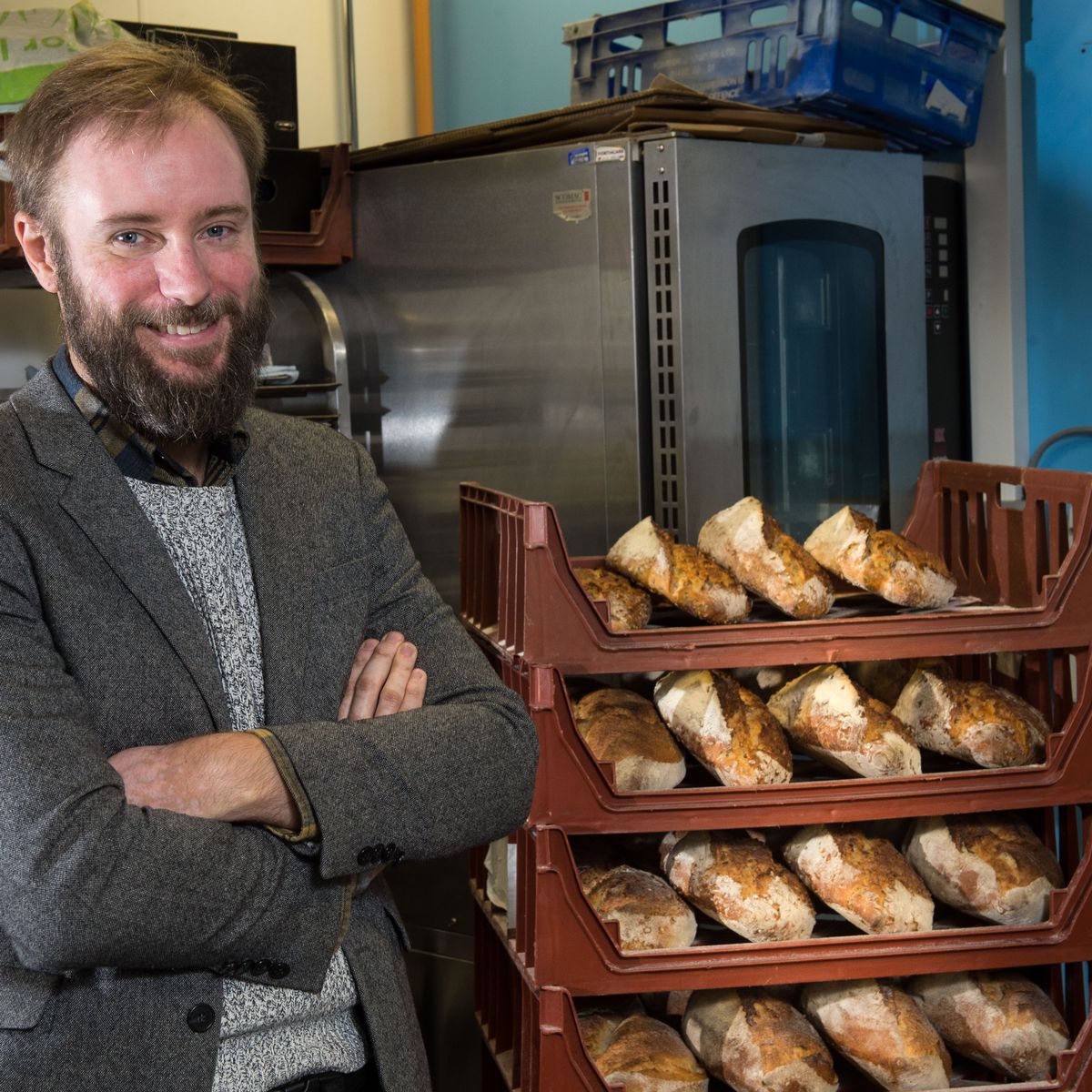 The Ex-Felon Bakery Program is A Great Success
No one is ever too old to learn something new, at least that's the concept for a particular bakery in Glasgow, Scotland. Freedom Bakery is more than just a name; it's a second chance for ex-convicts working to get back to normality in civilian life and pick up some viable job skills in the process. Not to mention, they've developed quite a reputation for their high quality bakery goods ending up in some of the fanciest Scottish restaurants as well.
Sitting in Glasgow, Freedom Bakery was an idea first cooked up by Matt Fountain from his own family experience. His own stepfather had had a rough time trying to get back to normality and be self-sufficient after having spent his own time in jail. Matt had to visit his stepfather at the time in that prison, and the boy never wanted to go through that day again. When he became an adult, Matt spent time in university in a number of different towns, from Manchester to Cambridge and he did a stint in Glasgow as well. During that phase, something connected with Matt, and he went back to the Scottish city later on with a purpose.
Fountain decided to put all his energy into a project that would continuously help ex-prisoners get back on their feet after incarceration, and in 2014 Matt secured his first business permits for a small kitchen operation in town. He kept the operations as simple as possible, focusing on baking bread, which would give the workers a path towards a certification in craft baking, a key skill that could produce a functional income in society without being tied to one's past. Within three years, the operation became a feeding channel for prisoners prepping to leave Barlinnie Prison, matching each prisoner taken on with a working baker to train hands-on for a certification and qualifying craft baking skill.
The operation is not all fun and games though. Matt and all the trainers are well aware whom they are dealing with, and every employee is fully versed in self-defense capabilities because of the prisoner status of the trainees. The current operation now has 16 fulltime workers, of which at least one-third were former convicts themselves. These aren't white collar candidates either; a number of the prisoners trained were convicted of killing people, drug crimes and fraud.
Given his education path and abilities, one has to wonder why Matt Fountain chose this bakery path in the first place, but it was personal. Fountain didn't feel any connection to Cambridge and the graduate studies life he was in. His ivy league degree proved empty as well, failing to translate into a viable career he thought it would. Utility and purpose drove Matt to find another path where he had meaning and could see positive results of his work and efforts. Freedom Bakery was the product of that work.
Jane Goodall Initiates Massive Billion Tree Reforestation Project Involving Fans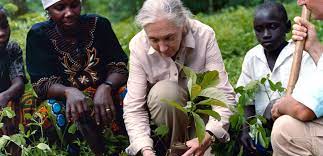 The loss of flora and fauna species due to habitat loss is among the most harmful and distressing outcomes of deforestation. Forests are home to 70 percent of ground plants and biological species, according to National Geographic. Deforestation endangers not only known species but also new species.
The rainforest trees offering shelter for some animals also create a temperature-regulating covering. Deforestation causes a more severe temperature change from day to sundown, similar to a desert, fatal for many residents.
Major Reforestation Effort
Many efforts have been established over the decades to mitigate the effects of deforestation. The Jane Goodall Foundation's most recent efforts, on the other hand, are being considered ambitious and massive projects. Many individuals believe that individuals can restore forests all across the world.
Throughout the United Nations Climate Week, world-renowned primatologist Dr. Jane Goodall started a grassroots initiative to promote their ecological renovation project, the Trillion Tree Campaign.
Trees for Jane is a neighborhood preservation and reforestation initiative founded by Jane Goodall, the empowering founder of the Jane Goodall Institute. Its purpose is to end environmental destruction and help restore the world's diminishing stock of natural vegetation.
She voiced the film A Trillion Trees, which encourages everyone to grow a plant in their yards, roofs, or towns.
As the globe approaches a critical boundary in stopping climate change, their webpage strives to motivate, inform, and mobilize a worldwide audience to act now.
They believe that Trees For Jane will inspire a worldwide audience to help the UN's aim of planting one trillion trees by 2030, from learners and lecturers to advocates, organizations, and politicians.
While Goodall urges everyone to plant trees, the documentary also emphasizes the necessity of tree protection and restoration. At TreesforJane.org, anyone may help by planting a tree or contributing.
What is Deforestation?
Deforestation is the planned, natural, or unintentional clearing, damaging, or otherwise removal of trees. It may happen anywhere with many trees and various greenery, but it's happening a lot right now in the Amazon rainforest.
Global warming, logging, soil degradation, limited harvests, inundation, higher greenhouse gas levels in the air, and a slew of other issues for aboriginal populations can all occur due to reducing trees and various plants.
Greenhouse Gases Have Increased
A lack of trees permits a more significant quantity of greenhouse gases to be emitted into the atmosphere, in addition to habitat loss. Healthy forests absorb CO2 from the atmosphere and operate as excellent carbon sinks. Deforested areas lose this ability, releasing more carbon into the atmosphere.
The Atmosphere's Water
The trees also help in controlling the water cycle, which helps to prevent the amount of water in the atmosphere. There is less water in the air to return to the soil in deforested areas. As a result, the earth becomes drier, making it impossible to cultivate crops.
Erosion of The Soil and Flooding
Soil degradation and coastal flooding are two further consequences of deforestation. Trees aid in the retention of water and dirt, which offers abundant nutrients for other forest life.
The land erodes and drains away without woods, forcing people to relocate on and continue the cycle. The barren soil left behind by this soil degradation is more vulnerable to flooding, particularly in coastal areas.