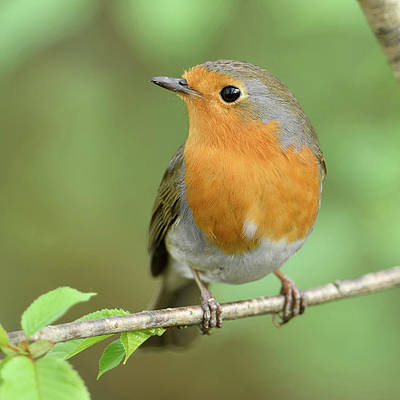 The color peach is most associated with the fruit of the same name. Apart from the fruit and a few flowers, the color peach is not commonly found in nature. There are certainly very few animals that have any shades of peach. However, there is one breed in birds that do display the color peach on its chest. The Eurasian Bullfinch is a small-size but bulky looking bird that is native to Europe and certain regions of Asia. Their range of travel is estimated to be around ten million square kilometers. Their preferred habitat parks, gardens, hedges, trees, and agricultural areas. They get their name from the bull-shaped head. Parts of the upper body are colored grey while the feathers are a mixture of black and white. The legs and feet are pinkish-brown in color. Juvenile bullfinch birds have the same shape as adult birds but they don't have the same colors. The young ones are mostly grey and brown.
For breeding purposes, the Eurasian Bullfinch nests in tall bushes. They lay about 4-7 eggs. The chest is often mistakenly described as red, but it is as peach as it gets. The males have brighter colors, while the females have a slightly beige color on their chest. Their unique color makes them easily recognizable from other birds with similar size and shape. Although the bird has a bulky shape, it is considered a small to medium-sized bird.
They are social creatures and are often found in pairs or groups. They are mostly found busy looking for seeds. Only 10% of BTO Garden BirdWatch gardens have the Bullfinch. Their shy and reclusive personality makes them a rare bird to fine. Although they mostly eat seeds, for their young ones do they occasionally feed on insects. Initially, they were mostly found in woodlands but have now slowly moved to gardens too. Although they migrate during winter months, mostly they stay in the same spot throughout their lives. If you are looking to spot one, try to look for them in a suburban garden with scrubs or thick hedgerows. They prefer to find a thick cover for the nests. As food supply has become more scattered, it has forced the bullfinch to travel more often.
There are reclusive in personality and shy away from human contact. During colder months, they migrate to southern regions of Europe and Asia. Their diet mostly consists of seeds from plants such as ash, elm, and nettle. Their liking for flower buds made them be considered as a pest of fruit trees. Although they are not considered to be an endangered species, their population has seen a decline due to the loss of arable weeds and new agricultural practices.
One of the unique features of the Eurasian Bullfinch is its ability to store seeds in a small sac at the bottom of their mouths. This feature is useful when they have to bring back seeds from long distances for their young ones. Amongst the finch species of bird, the Bullfinch is the only bird that has evolved into adapting this remarkable sac in the mouth.
Another stunning feature of the Eurasian Bullfinch is their singing ability. They have a beautiful soft and subtle call. When the male seeks to attract the females, it uses a soft tone mostly audible to other bullfinch birds only. The call from the male is a polite descending set of notes, repeated at specific intervals. The bullfinch is also skillful in mimicry and is popular birds to keep as pets. They are even able to follow tunes played to them.
Lost Dogs and Nuclear Wastelands: The Companions of Chernobyl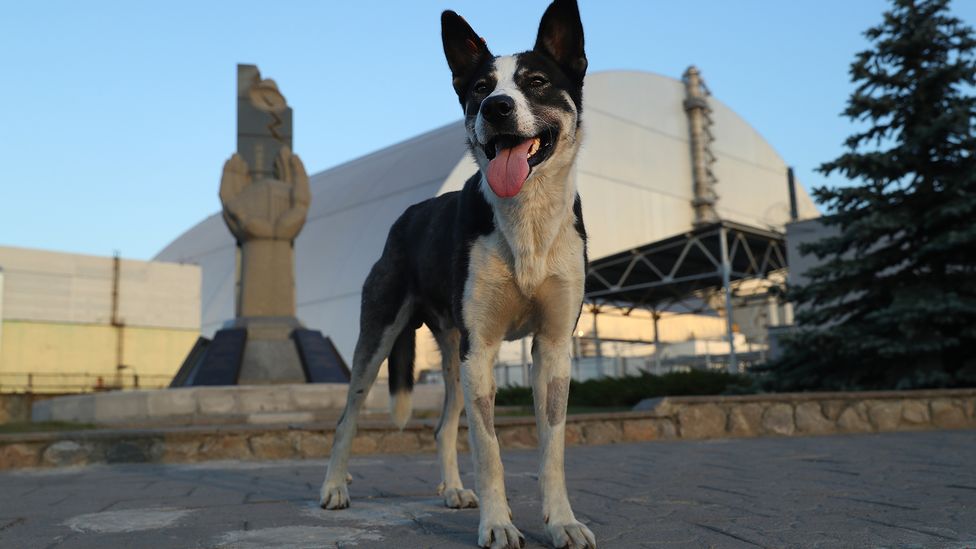 There is a massive swathe of land surrounding the site of the Chernobyl Nuclear Explosion. This area consists of the abandoned cities, villages, and natural areas adjacent to Chernobyl and within sight of its danger.
Enter the Chernobyl Exclusion Zone.
Walking into the closest approximation of a post-apocalyptic setting on earth can be a jarring moment, especially for visitors to the region not really understanding what they are stepping into. For one group of people, the workers and security guards of the Chernobyl Exclusion Zone, this apocalyptic setting would transform into something akin to a home thanks to newfound friends of the furry sort, dogs.
Stray Dogs of Chernobyl and the Guards Who Love Them
Consider your day-to-day operations at the office. No matter what you feel about your day or your duties, you likely aren't surrounded by the remains of a giant nuclear wasteland. Working in the Exclusion Zone surrounding the infamous Chernobyl Nuclear Power Plant is more than just a job, it's a way of life and one that is being studied by the University of Cambridge.
Jonathon Turnbull is a PhD Candidate for the Department of Geography at Cambridge. For his project, he would give disposable cameras to checkpoint guards working throughout the Exclusion Zone, as well as various workers running shops and convenience stores in the area. Turnbull's goal was simple, to allow these people to capture their daily life and to reflect upon it during an interview at a later date.
Turnbull lives in Kyiv where he operates as a geographer, studying human and animal relations emerging from the CEZ. Turnbull's work would lead him to utilize photovoice and photo-elicitation techniques, inviting his subjects to tell their stories while photographs are carefully inserted into the conversation to evoke more information, deeper memories, and stronger feelings.
Meet the Chernobyl Puppies
In the wake of the Chernobyl disaster, an area covering roughly,4200km2 between Ukraine and Belarus has been reclaimed by nature. A wildlife haven according to some researchers, this Exclusion Zone would become a haven for stray dogs known as the Chernobyl Puppies. These domestic animals were largely left behind by soldiers to prevent contamination during the initial event, instead left to their own devices to breed in the wild.
Chernobyl Puppies have an average lifespan of just five years and this is due to a few surprising consequences. First and foremost, hunger and thirst are the leading causes of death for these dogs followed by the harsh and cold winters of Ukraine. Radiation is last on the list. At the time of this writing, Turnbull's study suggests that there are more than 500 dogs throughout the Zone, considered descendants of the dogs left behind on the infamous date in 1986.
While the dogs that can be found around the Power Plant are easy enough to label as strays, the guards of Chernobyl wouldn't dare to call them as such. Turnbull noted that his interviews left him with the impression that the guards felt a sense of 'ownership' over the dogs, including feeling compelled to care for them with food, medicine, and human contact. In return, Turnbull suggests that the dogs provide entertainment, protection, and comfort of their own. One guard said, "We pull out ticks and even buy injections for rabies."
As the guards and puppies of Chernobyl grow more comfortable with one another, they provide a stark counterpoint to the longevity of damage that Chernobyl has caused. While dogs and humans have begun to come together in the area, the land within the Zone will remain uninhabitable for more than 20,000 years.