The Delaware County Delco Gift Group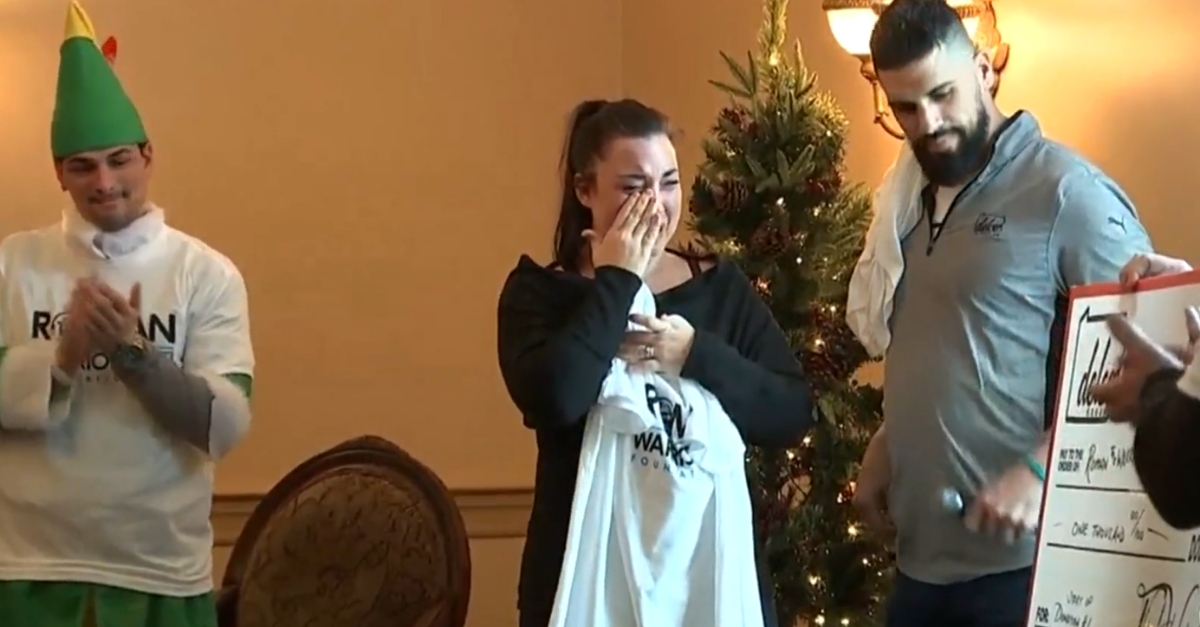 In Delaware County, Pennsylvania there is a unique group that calls itself the Delco Group. Every Christmas, certain local families are referred to the Delco Group. Then, the group performs Christmas magic for various members of the county.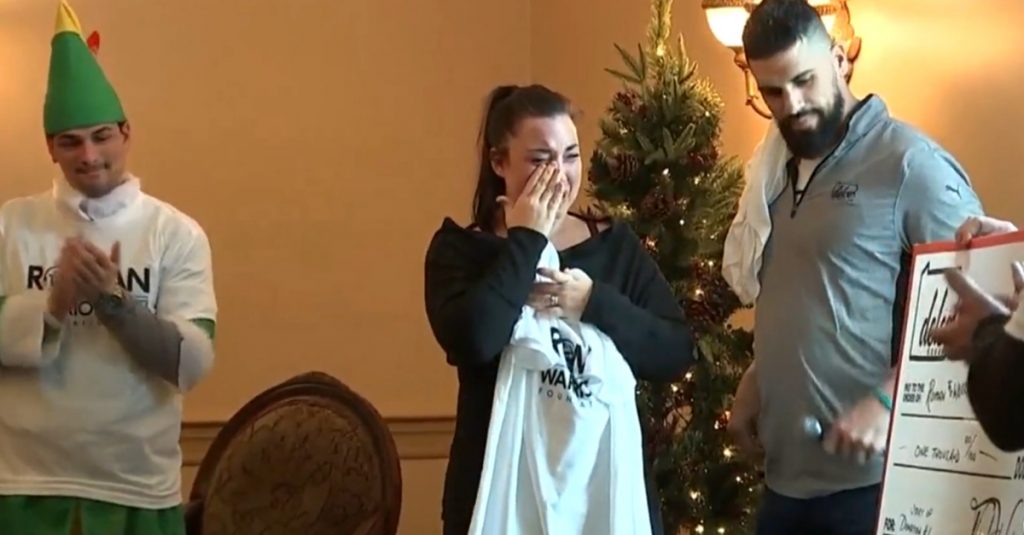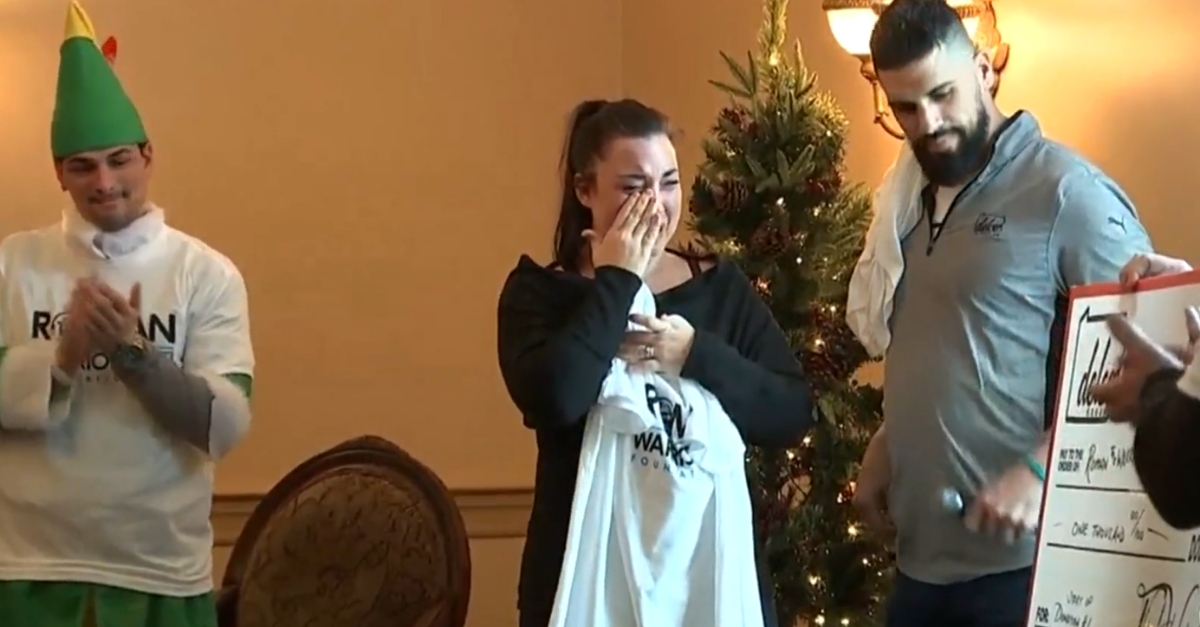 Led by John Port, CEO of the Delco Group, the group takes on this challenge every year during the holidays. The group is composed of 11 friends, who all participate in bringing the holiday spirit to families that have been the victims of recent tragedies. Here is an example of a local family the group helped this year.
The Ortiz family was definitely in need of some Christmas magic. The family of Juan and two boys had suffered the loss of Nicole, Juan's wife and mother of the two boys. The family received the devastating news that Nicole had six months left to live. So, they made some plans to spend their last Christmas together in a special way. However, Nicole only survived two weeks after her diagnosis, and thus, the family did not get to spend their last Christmas together.
Nicole had planned to take her family to Disney World for their last Christmas. She wanted the boys to have an especially happy memory of their last time together. Her family are big fans of the mouse, and had planned to visit Disney World when the boys were a bit bigger. They did not have the time. So, for Christmas the Delco Group gave each boy a special Micky Mouse shirt from Disney World. The shirts each has "MOM" embroidered on the shirts. They also gave the family a free trip to Disney World, which they will take just as Nicole wanted the family to do. Juan felt this was one of the few happy moments the family has had since Nicole's death. Juan is no longer dreading this Christmas and the holidays thanks to the Delco Group.
This year the Delco Group took on 14 families for the holidays. Each family received a special gift or gifts to help them celebrate the holidays as cheerfully as possible. The Delco Group believes in holiday magic and thanks to the community, manages to make magic every Christmas. The group has grown through the years and is now able to take on a number of families. In the beginning, the group was smaller and able to help only a few families.
The Delco Group has received inquiries from other areas about how they, too, can set up a special fund for the holidays. It seems there are always families who need a hand during the holiday season. The Delco Group has a number of local service institutions that they contact each year to find their needy families. Sometimes the families are referred by a friend or family member directly to the group.
The Delco Group meets during November and early December and nominates the families that have been referrred to them. The group then finalizes the families they want to help and takes on the job of funding the gifts to each family. Some of the gifts are paid for by the Delco Group; others are a combined effort between the Delco Group and other organizations that simply want to help spread holiday magic.
The Delco Group is already talking about the 2020 holidays. They hope to help even more families in 2020 and make their holiday magic go as far as possible. Delaware County is very lucky to have such caring residents who are always ready to help their local families through the holiday season.

These Hermit Crabs Will Blow Your Mind With Stunning Natural Ritual.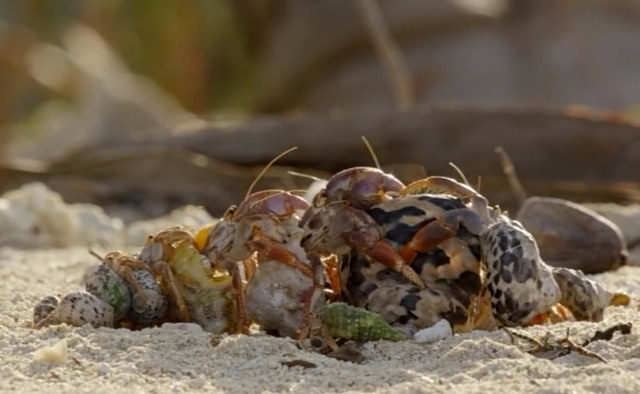 If you are like most people then you are likely fascinated with the ocean and all the creatures inside it. While we can talk forever about massive whales, scuttling squids, and scary sharks, we'd rather highlight a cute little crustacean known as the hermit crab. Now, you've likely heard of the hermit crab and, perhaps, you even know what it looks like. As a member of the superfamily known as the Paguroidea, hermit crabs manage to stand out all on their own. In fact, after learning about this natural ritual that hermit crabs complete, you might even want one of your own!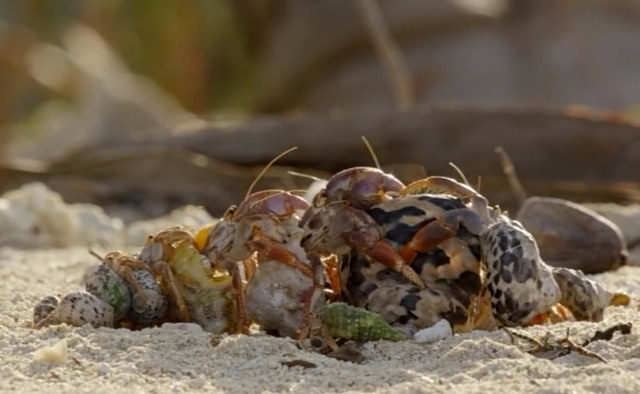 In a post shared on Facebook by a user named Melody Flowers, it was revealed that hermit crabs are always looking for bigger shells to live in. While you probably knew this already, what you didn't realize about this ritual is far more fascinating. According to the post, which has since been backed up by other scientific journals, hermit crabs like to line up next to shells that happen to be too big for them. Hermit crabs can wait for up to eight hours for another crab to come along and try the shell out. Why do these crabs wait next to shells that are too large for them? As it turns out, the first hermit crab is simply waiting for the second crab in line to discard its shell.
So we outlined a natural ritual that hermit crabs undertake when finding a new home. Why is this so fascinating? While you may have summoned up an image of two hermit crabs swapping shells, that isn't entirely accurate. As the second crab lines up behind the shell, more will come to follow. Before long, observers would be able to watch as dozens of hermit crabs all trade shells with one another to ensure that everyone has a comfortable home to live in. The smallest shell of the bunch gets left behind while the shell that started the queue will go to the largest hermit crab of the lot. That's pretty amazing, isn't it? The coordination and cooperation that these hermit crabs have to deploy is nothing short of impressive. If only humans could get along so well when it comes to making to sure everyone is comfortable and safe within their home.
Even though hermit crabs will work together in order to find homes, they are still a competitive species. Gastropod shells can become a limited resource due to a variety of natural and unnatural factors, such as climate change and pollution. When hermit crabs are of a similar size, they are more competitive and violent with one another. When hermit crabs vary dramatically in size, there are more resources available for every member of the group. Hermit crabs are a fascinating sort of creature because they can come in varying sizes with a lifespan ranging between 12 and 70 years. The next time that you see a hermit crab, make sure it has the perfect shell to call home. Maybe it will remember you a couple of decades later!