The Day I Met a Baby Gray Whale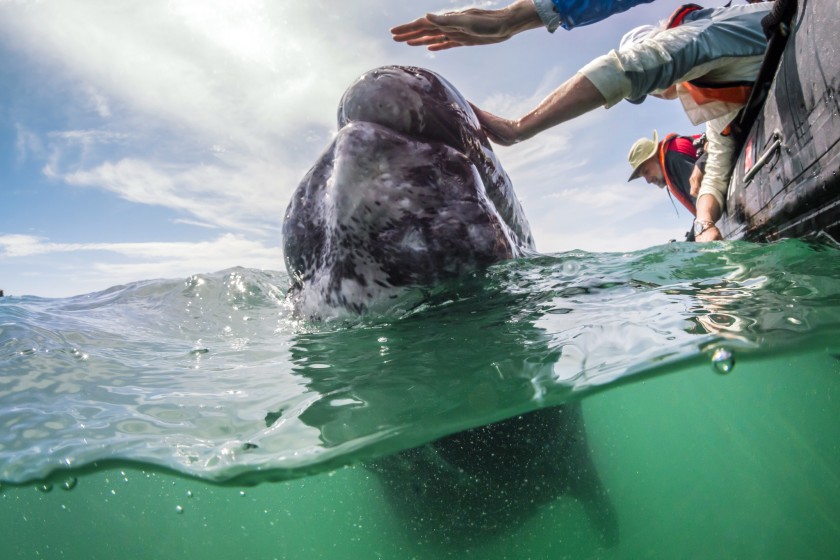 In addition to being one of the most curious and intelligent creatures in Earth's oceans, due to their great size and the fact that they travel vast distances, gray whales are also host to a wealth of scientific data about the health of our oceans. Gray whales have a long history of unique interactions with humans. Most of the time they appear indifferent to us. Sometimes they behave in a friendly way. But during a few points in history, in a small number of locations, legends of gray whales flipping small boats and dragging men beneath the waves have cropped up.
But gray whales can even be dangerous when they do not mean to be. Weighing in at nearly 40 tons, with massive flippers and a huge, powerful tail, gray whales have downed many small boats either accidentally or otherwise. But these fascinating creatures still have a powerful draw for us. They are mysterious, massive, and have eyes which reflect a strangely familiar intelligence.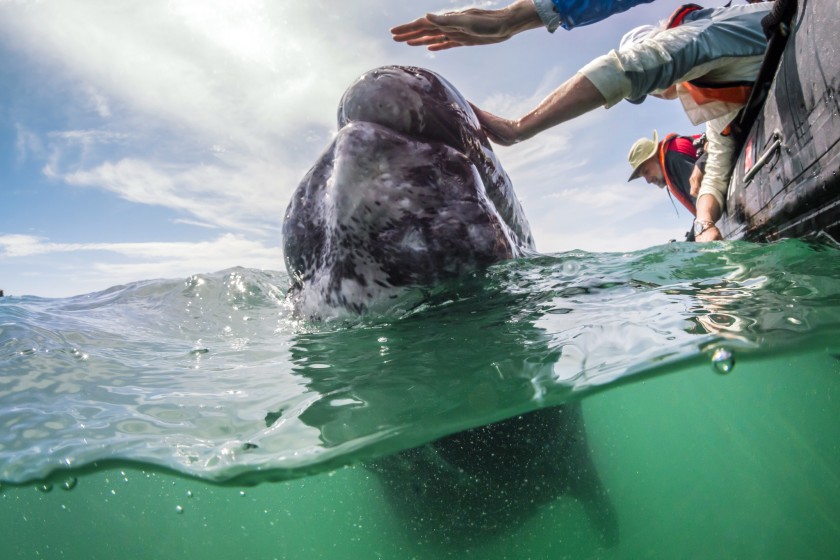 So when Cheryl and David Kipling set out in hopes of meetings these creatures face to face, it was no small task overcoming their trepidation. Cheryl and David are biologists and run a lab where they study the remains of whales that have been killed prematurely by the actions of humans.
Cheryl explained, "I've autopsied the brains of half a dozen gray whales and the one thing that stands out is the size and sophistication of their limbic brain."
We asked for more clarification on why having a big limbic brain is such a big deal.
She replied, "The limbic brain, in mammals, is the part of the brain that renders emotions. It's sandwiched between the fore-brain- which is big in humans, and the hindbrain- which controls all of our cravings and reflex instincts. The limbic brain motivates us with feelings. When you look at a puppy and say 'ahh' at his big brown eyes, or when you miss a loved one and want to see them, that's the limbic brain. Judging by the size of their's, these animals are deeply emotional. They are primarily emotional, in fact- whereas people might be said to be primarily intellect oriented. That's why it's such a crime to keep orcas in captivity, separate them from their pods- their families. They suffer intensely."
Equipped with this new and strange knowledge, going out with Dave and Cheryl to meet the whales felt all the more momentous. Getting out on the water to the right spot where the whale sightings were happening took most of the day. But the weather was beautiful, the water was calm, and we would have been happy even if no whales had shown up. But they did.
The couple spotted a mother and calf breaching the surface some distance off. They were headed in our direction. For several minutes, wonder, anticipation, and- we'll admit, a little bit of dread were palpable. All I could think about is what I would do if one of these animals accidentally flipped our boat.
But eventually, the mother and calf reached us. They were careening off to the south. But then the baby spotted us and approached our boat. It came right up to the boat and held its long snout out of the water right next to the boat. It just sort of "stood" there. Cheryl and David reached out and stroked the animal's nose while the mother looked on.
The baby whale turned and looked us over with its oddly small eye, calmly, almost serenely as Cheryl and David stroked her. Then the whales passed as quietly as they came. I'll never forget the lucidity and the depth of feeling in the eye of that baby whale.
Three Week Pet and House Sitting Turns Into a Year Long Mystery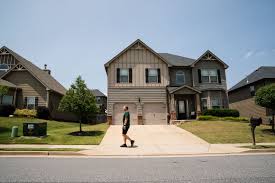 Any responsible pet owner knows that if you cannot bring the animals with you then you need to make arrangements to ensure they are taken care of. If you are going to be gone for any length of time it is also a good idea to have someone check in on the house once in a while to make sure everything is ok. Last year one Canadian man agreed to watch his neighbor's home while they were away.
The neighbors were going to be traveling for a few weeks visiting family overseas. They asked the man and his wife to watch the house and their pets and check on the house for three weeks while they went to Taiwan as his mother was dying and they wanted to see her and spend time with the family. They left the man $500 dollars for food for their 2 German Sheppards and their cat. The man agreed and went over daily to feed the pets and would walk through the house to check on things every week.
On July 1, he got an email asking if the man and his wife could watch things for a little longer. It was taking more time than they expected to take care of everything after his mother had died. They agreed and expected the man to return in 2 week's time. They never arrived and no other communications were received. On July 21, the man sent an email but never got a reply. By the end of the month the neighbor's cell phone had been disconnected and he was not responding to any email messages at all now. At some point in the following weeks a pipe had burst and ended up flooding the basement causing massive water damage. The man did not know what to do now since he still could not get in touch with the family.
He ended up paying someone out of his own pocket to have the leak fixed, and he also paid for one of their dogs to have surgery. This was quickly becoming a real nightmare situation, and worst of all, he had no idea how long it was going to last. He thought about trying to track them down via social media but they had a very common last name and he had no address or name for contact on who they were staying with in Taiwan so it seemed a search on his own was going to be fruitless.
The electricity was still running in the house, which the man credited to an autopayment. The internet was also still working. There was no way to track down a place of employment or other contact ins Canada who might know the couple and be able to help track them down. So, after waiting nearly a year, the man filed a missing person report with the police to try and get some help finding out what happened to the couple. Eventually, they got a response- there was good news and bad news.
The good news was that the couple were alive and well and not dead or in prison as the man had feared. The bad news was that they seemed to be very irresponsible and privileged people. They said they had asked a relative to come to get the pets and deal with the house but had never checked in with him to see if any of it had been done. They said the man and his wife could keep the pets if they wanted or he could find some way to take them off their hands. He also seemed to care little about the house and made a statement along the lines of – if we ever come back we can pay to fix it or just buy a new house.
The man said that he and his wife would keep the pets as they couldn't bear to give them up after a year of caring for them. They were also very worried about what this couple may do with animals they seemed to truly care so little about. It is one of the most bizarre stories ever, but at least it ends on a happy not and those pets are still in good hands and are being loved and cared for. But let this be a warning before anyone agrees to house sit or pet sit for something- get all the details and contact information before you ever say yes!