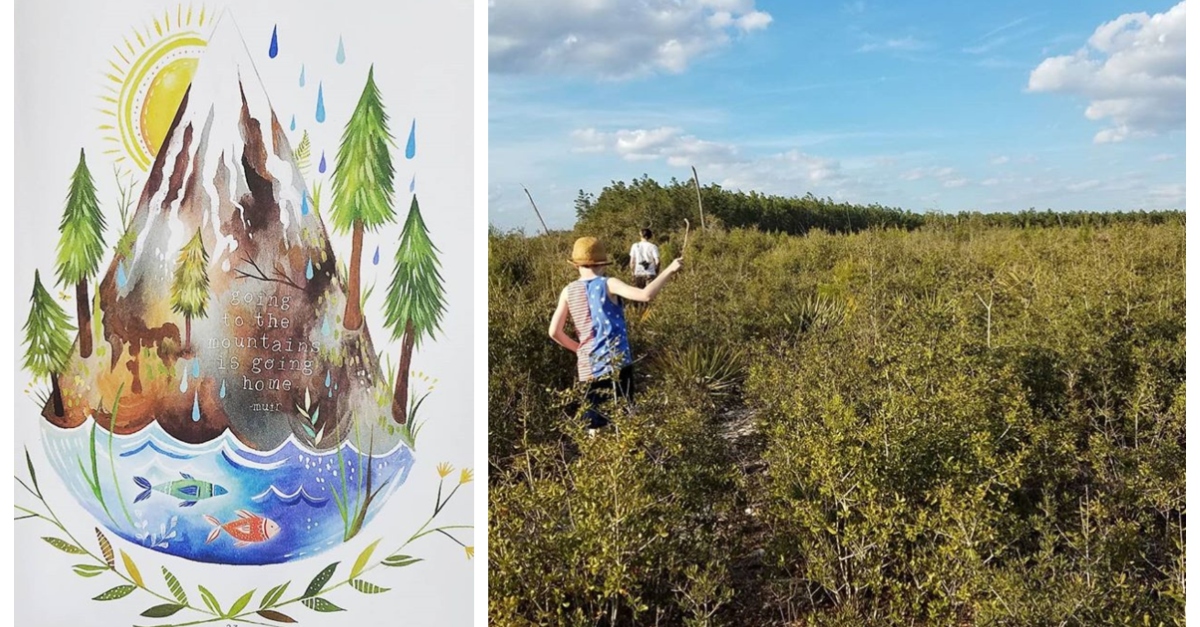 The concept of wildschooling and how to incorporate it in your vacation and summer camps
What is wildschooling?
Homeschooling has been gaining popularity throughout the world. Some of the reasons for this rising trend has been the increasing cost of attending school and parents being more progressive about what they want their kids to learn. It is certainly not an easy task and not for every parent to do. It requires a high level of commitment, patience, and dedication to homeschool your kids. There is another schooling concept that has been gaining popularity but might not be that well known. It is called wildschooling and it means allowing children to explore the outdoors and bond with nature. The kids of the modern world can be stuck in the concrete jungle of sky-scrappers and be more interested in spending their day in front of a television. The inspiration for the concept of wildschooling has come from different sources including forest school and summer camps in the wild.
Wildschooling is an open concept with no defined parameters. That means, for every family, wildschooling could be different. The basic idea is to let the kids engage and immerse with Mother Nature in whatever ways they want to. Mother Nature doesn't have to the forest or mountains, it could just be the backyard of the house, as long as it is outside with some natural environment, it could be used for wildschooling. The idea of wildschooling is not exclusive, it can be combined with other homeschooling activities to make for a rich learning experience for the kids. Kids of any age can start wildschooling although the younger they are, the more easily they will adapt to the environment. That means you can have academic lessons combined with environmental awareness lessons. The core objective behind wildschooling is to instill the importance and value of the wild so the kids are lifelong supporters of the environment. With the ongoing climate change crisis, kids need to have a greater sense of responsibility and care for the wild than what their elders have shown. If the kids of now don't fall in the love with nature and struggle to protect it, there might not be much of nature left when they grow up.
How to incorporate wildschooling in your vacations and summer camps?
As parents, you have a great opportunity to use your vacation time or summer camps to introduce wildschooling to your kids. Most of us are surrounded by natural resources such as trees, rivers, mountains, beaches, etc. It is up to parents to plan their vacations in such a way that these natural resources become part of the fun. These wildschooling vacations can also be friendly on the wallet. They can certainly be less expensive than a family trip to Europe. Buying a set of kayaks for the river that you can use every time you go the river might be a better value proposition than a one-time ticket to Paris.
If you have the time, you can take it one step further and plan for a few days camping in a natural habitat such as a forest or mountain. Your family might not get the regular "luxuries" such as taking a hot shower every day or eating fast food but what your family will experience is the alluring peace of nature. The way you bring up your children is the greatest gift you can give them. By no means, wildschooling is the only concept that should be considered. The idea is to explore the world out there. There might be a different concept that is better suited for your needs. However, don't let your kids fall into the rat race of academic and corporate competition that most of the world has fallen into.
Newly Discovered Flower Blooms Atop One of the World's RAREST Trees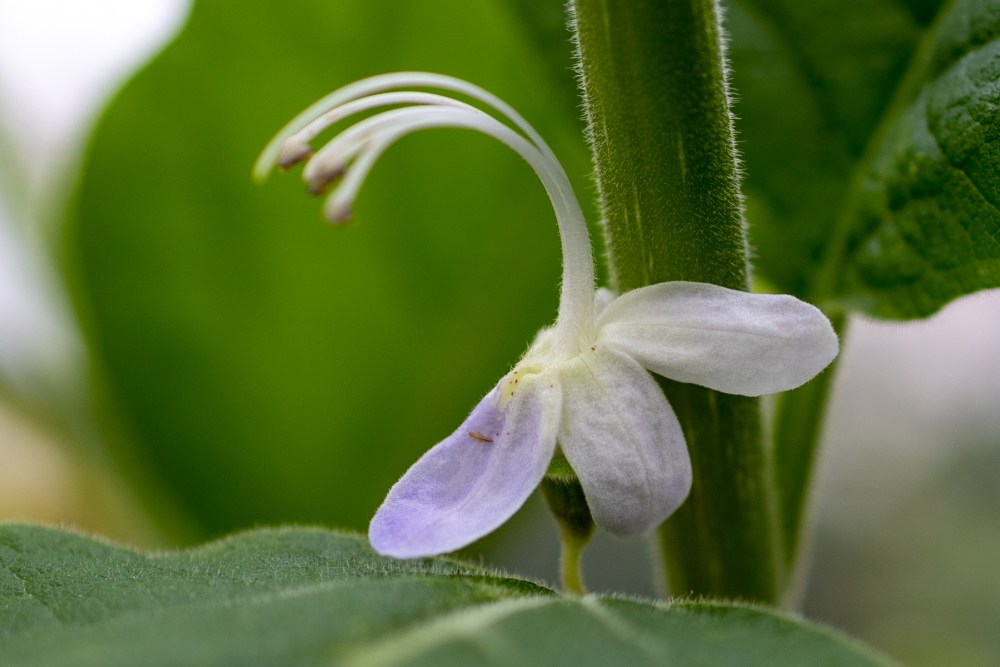 The Missouri Botanical Garden in St. Louis is known by locals for the intense work performed by the experts inside. When a small purple-and-white flower began to grow within their greenhouse, the team of experts at the Missouri Botanical Garden were confused. From their perspective, they were seeing something brand new – a completely fresh discovery.
Discovery on May 3rd
Justin Lee is a senior horticulturist at the Missouri Botanical Garden, and he was performing regular work on a Karomia Gigas sapling in the greenhouse when he first stumbled upon the rare purple-and-white flower. The Karomia Gigas is a tree from Africa with close relations to the mint plant. An endangered tree species in Africa, Justin was confused by the flower that had grown nearly an inch in length atop the tree.
Lee says of his discovery, "It's a bit odd for a mint flower. It seems flipped inside out."
The flower measured an inch in length with a strong halo of purple petals, sloping gently downward toward white stamens bearing pollen. According to Lee, the mint family likes to put out tube-styled flowers in an attempt to attract bees, butterflies, and moths. Lee also suggests that the tree can self-pollinate if necessary.
As the discovery made headlines around the city, the researchers at Missouri's Botanical Garden are preparing for more blooms in the future. Research has suggested that more Karomia Gigas flowers will grow at the greenhouse and it is then that their scientific research will really begin. Lee and his team are focused on successfully cultivating cross-pollination, thus improving the survivability of the plant in the world. At the time of this writing, only about two dozen of the Karomia Gigas trees can be found in the wilds throughout Tanzania.
The Wilds of Tanzania
At the time of this writing, the Karomia Gigas is considered so rare as to not even have a local Tanzanian nickname, nor is there an English one. What little is broadly known about the Karomia is that it can grow in straight stretches for up to 80 feet, limiting branch exposure until nearly halfway to its final height. As a result of its odd, stick-like growth, finding these unseen flower blooms has been harder than you might anticipate!
Roy Gereau is a program director for Tanzania at the Missouri Botanical Garden. Surprised but not shocked by the flower, Gereau was quick to admit that the bloom was new. Gereau said of the rare flower, "There certainly is no record of the flowers in scientific literature."
More important than discovering the flower, researchers in Missouri believe that they can maintain the health of the newly bloomed petals to prevent them from disappearing. Andrew Wyatt is the VP of Horticulture at the Missouri Botanical Garden, and he said, "We can make sure the species doesn't go extinct."
It has been a challenge to grow the plant in Missouri, as has been repeated by researchers at the facility. Seeds had been collected in 2018 from a series of Tanzanian field expeditions. These seeds were shipped to St. Louis where only around 100 were thought to be viable. To make things even more difficult, it was a task to match Tanzanian growing conditions within greenhouses in Missouri.
Despite the challenges that they had to face, it looks like the Karomia is finding solid footing within St. Louis. With some momentum and optimism on their side, what's next?
Andrew Wyatt said of the rare blooming flower and of his own future, "We were debating whether it would even flower in our careers."