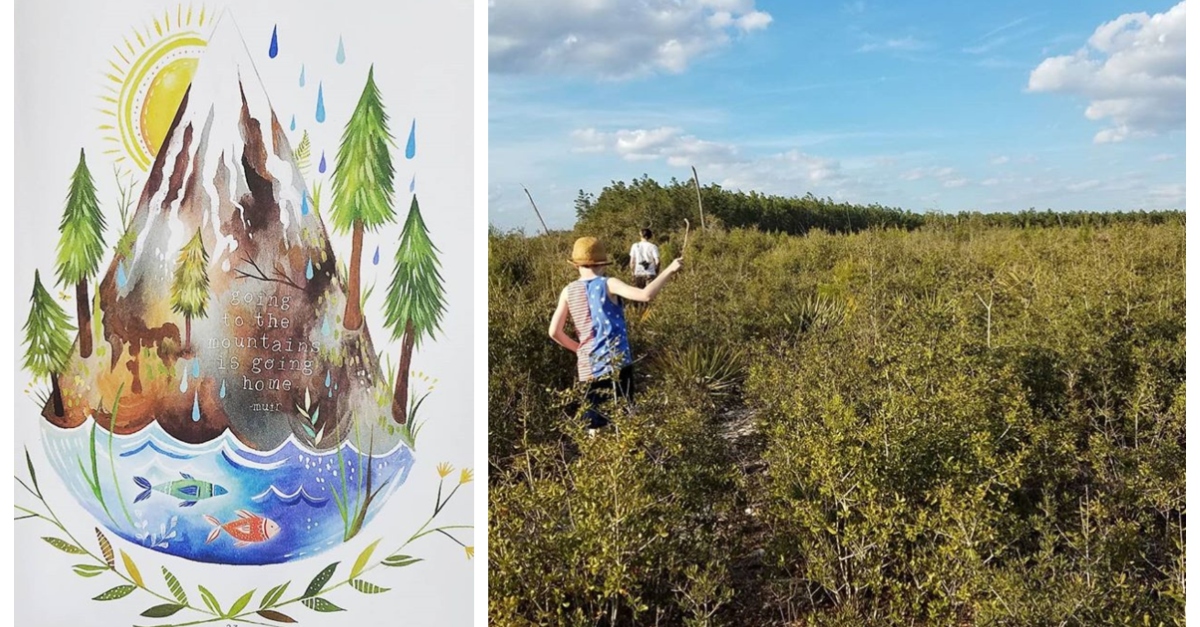 The concept of wildschooling and how to incorporate it in your vacation and summer camps
What is wildschooling?
Homeschooling has been gaining popularity throughout the world. Some of the reasons for this rising trend has been the increasing cost of attending school and parents being more progressive about what they want their kids to learn. It is certainly not an easy task and not for every parent to do. It requires a high level of commitment, patience, and dedication to homeschool your kids. There is another schooling concept that has been gaining popularity but might not be that well known. It is called wildschooling and it means allowing children to explore the outdoors and bond with nature. The kids of the modern world can be stuck in the concrete jungle of sky-scrappers and be more interested in spending their day in front of a television. The inspiration for the concept of wildschooling has come from different sources including forest school and summer camps in the wild.
Wildschooling is an open concept with no defined parameters. That means, for every family, wildschooling could be different. The basic idea is to let the kids engage and immerse with Mother Nature in whatever ways they want to. Mother Nature doesn't have to the forest or mountains, it could just be the backyard of the house, as long as it is outside with some natural environment, it could be used for wildschooling. The idea of wildschooling is not exclusive, it can be combined with other homeschooling activities to make for a rich learning experience for the kids. Kids of any age can start wildschooling although the younger they are, the more easily they will adapt to the environment. That means you can have academic lessons combined with environmental awareness lessons. The core objective behind wildschooling is to instill the importance and value of the wild so the kids are lifelong supporters of the environment. With the ongoing climate change crisis, kids need to have a greater sense of responsibility and care for the wild than what their elders have shown. If the kids of now don't fall in the love with nature and struggle to protect it, there might not be much of nature left when they grow up.
How to incorporate wildschooling in your vacations and summer camps?
As parents, you have a great opportunity to use your vacation time or summer camps to introduce wildschooling to your kids. Most of us are surrounded by natural resources such as trees, rivers, mountains, beaches, etc. It is up to parents to plan their vacations in such a way that these natural resources become part of the fun. These wildschooling vacations can also be friendly on the wallet. They can certainly be less expensive than a family trip to Europe. Buying a set of kayaks for the river that you can use every time you go the river might be a better value proposition than a one-time ticket to Paris.
If you have the time, you can take it one step further and plan for a few days camping in a natural habitat such as a forest or mountain. Your family might not get the regular "luxuries" such as taking a hot shower every day or eating fast food but what your family will experience is the alluring peace of nature. The way you bring up your children is the greatest gift you can give them. By no means, wildschooling is the only concept that should be considered. The idea is to explore the world out there. There might be a different concept that is better suited for your needs. However, don't let your kids fall into the rat race of academic and corporate competition that most of the world has fallen into.
"Superhero of the homeless!" Chants in Santiago describe real-life Batman that gives food to the homeless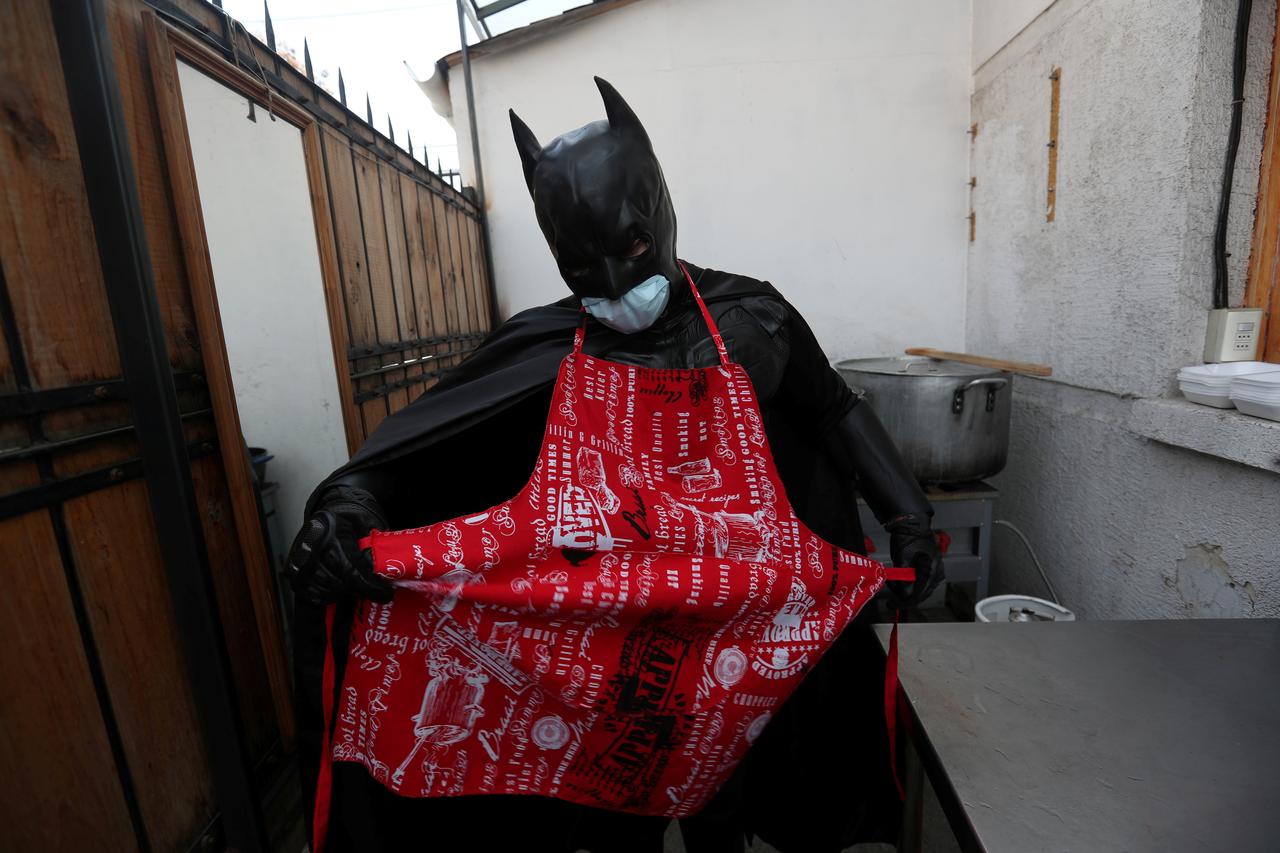 Unlike the fictional city of Gotham, the streets of Santiago are very real, but running in the dark, and fighting hunger is a true life superhero with the face of the Dark Knight, Batman.
Now he doesn't ride a Batmobil or know the first thing about Brazilian jujitsu, but he does his best in making life better for the homeless on the streets of Santiago by bringing them food on a regular basis. He doesn't solve crime or own any special combat gadgets, but he protects the homeless civilians from the villain of hunger and malnutrition.
With his Batmobil-esque SUV, he rides around the city distributing hot meals in his impressive costume- a cape and two masks, one with the typical bat ears and eye slots, and other for protection from the Coronavirus (even the fictional batman wasn't immune to viral diseases. So yeah, this one had to protect himself.)
The self-proclaimed "Solidarity Batman" is contributing his quota in making lockdown and the wave of the pandemic less agonizing for individuals on the streets, and we must say that he is doing a hell of a job. Many of his beneficiaries have only good things to say about him, and are super grateful for his selfless acts of benevolence.
Just like Bruce Wayne, this Batman knows his way around words, and he sure drops a few words of motivation, humor, and affection to people alongside giving them food.
What a guy!
He fills their stomachs, and gives them words of hope? If we didn't know better, we would be clamoring for the Avengers to consider him joining their team- Captain America certainly needs some real competition in motivational speaking.
According to him, Batman was the perfect superhero for his mission, as he represents community unity, and is loved by the people.
"Look around you, see if you can dedicate a little time, a little food, a little shelter, a word sometimes of encouragement to those who need it," he said in an interview.
Just like most masked superheroes, Santiago's Caped Crusader prefers to keep his identity unknown. But his face doesn't matter, does it? His good works already paint him as a beacon of hope and the world would be a better place if there were more of him running around.