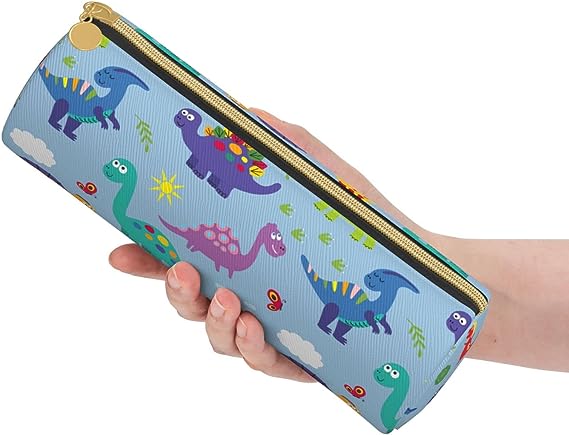 The Compassionate Malaysian Lawyer Who Changed Lives
Ahmad Zaharil Muhaiyar is a remarkable Malaysian lawyer known for his compassion and kindness. In a heartwarming tale that spans over two decades, Ahmad Zaharil's act of empathy has not only changed the life of a struggling woman but also set in motion a chain of events that would touch his heart profoundly.
Back in 1998, when Ahmad Zaharil was in his 30s, he was working on a case in a courtroom when something caught his attention. The police had brought in a distressed woman in her 50s who worked as a cleaner and was being arrested for theft. Curiosity led him to approach her and learn her story.
The woman tearfully explained that she had stolen a simple pencil box from a supermarket. This pencil box was intended as a gift for her 10-year-old son, her only child. The boy had recently achieved remarkable academic success, becoming the top student in his class. Faced with her promise to reward him with the pencil box, the mother, who had no money, made a desperate decision that led her to court.
Ahmad Zaharil's heart went out to the woman and her situation. He couldn't bear the thought of her being jailed, leaving her son without anyone to care for him. Determined to help, he decided to intervene. He spoke to the magistrate and managed to postpone the case for later that day. He then visited the boy's school in Sentul to verify the mother's claim about her son's academic achievement, and it turned out to be true.
Upon returning to court with the boy's teacher to plead for the case's dismissal, Ahmad Zaharil encountered a supermarket owner who was adamant about pursuing the charges. Undeterred, he offered to pay double the price of the stolen pencil box, but the owner remained unfazed. In a remarkable display of compassion, Ahmad Zaharil decided to defend the woman pro bono, meaning he did not charge her for his legal services.
The court ultimately dismissed the case, with the condition that the mother maintain good behavior for a year. Ahmad Zaharil and others in the courtroom came together to collect money and offer it to the woman as support during this challenging time. Grateful for his selfless assistance, she left with expressions of gratitude, and the paths of the two would not cross again for many years.
Fast forward to 2018, when Ahmad Zaharil received an unexpected visit from a young lawyer. To his surprise, the young man introduced himself as the son of the woman Ahmad Zaharil had helped 20 years ago in the pencil box case. The emotional reunion brought tears to Ahmad Zaharil's eyes, knowing that his small act of kindness had made a significant impact on this family's life.
The young lawyer had followed in Ahmad Zaharil's footsteps and become a lawyer himself. This heartwarming encounter strengthened their bond, and the two developed a close relationship, visiting each other during festive occasions like Deepavali and Hari Raya. The young lawyer had become like a son to Ahmad Zaharil, and they also visited the mother, who was now 76 years old, together.
When asked about his motivation to help the woman all those years ago, Ahmad Zaharil emphasized that, as Malaysians, their diverse backgrounds may differ, but they have significant similarities. He believes that Malaysians can live together harmoniously as one big family, and his actions demonstrate the power of compassion and unity.
500,000-Year-Old Wooden Structure Rewrites History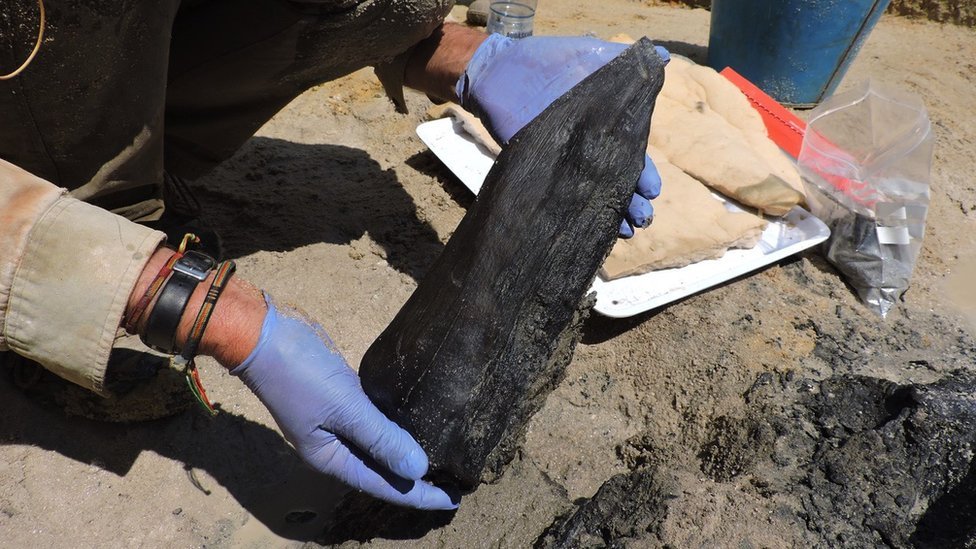 In an archaeological discovery, a wooden structure dating back an astonishing 500,000 years has been unearthed on the banks of a river in Zambia, challenging long-held beliefs about the capabilities of ancient humans. Researchers stumbled upon these ancient wooden logs, a revelation that has the potential to reshape our understanding of the lives of early humans.
The find, located on the riverbanks near Zambia's Kalambo Falls, provides compelling evidence that stone-age people may have constructed primitive shelters, forever altering our perception of their intelligence and resourcefulness. Archaeologist Prof Larry Barham, who led the research, was profoundly impacted by the discovery, stating, "This find has changed how I think about our early ancestors."
What makes this find truly remarkable is that it suggests ancient humans did more than merely survive; they thrived by creating something entirely new. These early humans exhibited intelligence, imagination, and craftsmanship by fashioning structures from wood, a material that had never before been transformed into such large and sophisticated objects.
The researchers also uncovered ancient tools, including digging sticks, but the most exciting find was two pieces of wood positioned at right angles to each other. "One is lying over the other, and both pieces of wood have notches cut into them," explained Geoff Duller, a professor of geography at the University of Aberystwyth and a member of the research team. "You can clearly see those notches have been cut by stone tools, making the two logs fit together to become structural objects."
Radiocarbon dating confirmed the wood's age, placing it at a staggering 476,000 years old. This revelation has ignited curiosity about the woodworking traditions of ancient societies, challenging the prevailing notion that early humans led simplistic, nomadic lives.
Perrice Nkombwe, a team member from the Livingstone Museum in Zambia, expressed her astonishment, saying, "I was amazed to know that woodworking was such a deep-rooted tradition. It dawned on me that we had uncovered something extraordinary."
The preservation of the wooden structure itself is a miracle. Typically, wood decays over time unless preserved under specific conditions. However, in the waterlogged environment along the Kalambo Falls, the wood remained intact, essentially pickled by the elements for millennia.
While the exact purpose of this ancient wooden structure remains a mystery, it has sparked numerous speculations. Prof. Duller suggests it might have been used as a place to sit beside the river and fish, although a complete understanding of its function remains elusive.
Moreover, the identity of the individuals who constructed this structure raises intriguing questions. "We don't know – it could have been Homo sapiens, and we just haven't discovered fossils from that age yet," Prof. Duller added. "But it could be a different species – [perhaps] Homo erectus or Homo naledi – there were a number of hominid species around at that time in southern Africa."
This discovery has the potential to enrich our understanding of ancient woodworking techniques, craftsmanship, and human interaction with the environment. As researchers continue their work at the Kalambo Falls site, the pages of history are being rewritten, and our appreciation for the ingenuity of our ancient ancestors grows ever deeper.