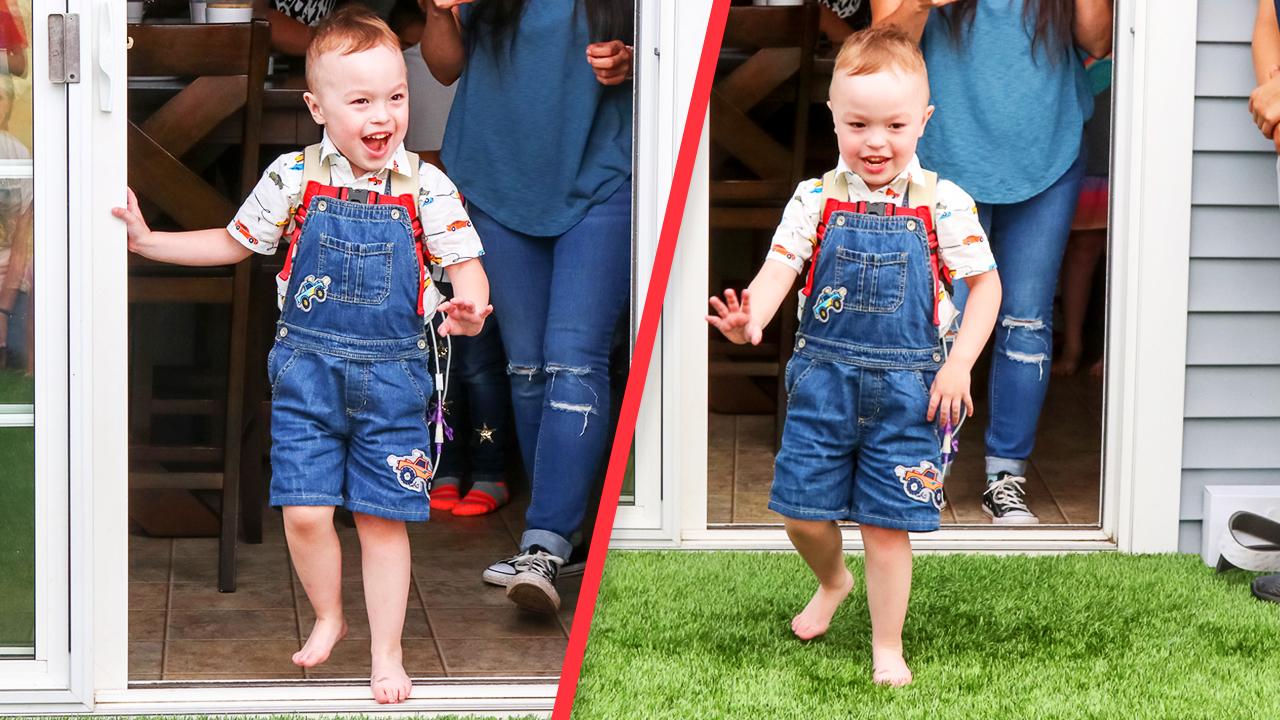 The Boy Who Dreamed of Being in the Sun
Julia Rubin is a mother doing the impossible. She is raising a child who has been repeatedly in the hospital for most of his life. And she's raising three other children at the same time.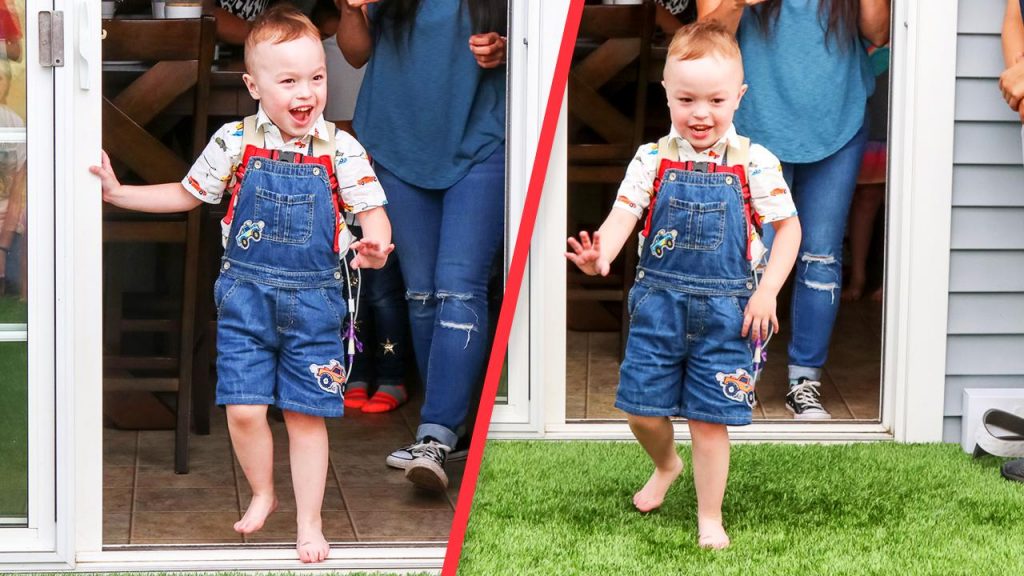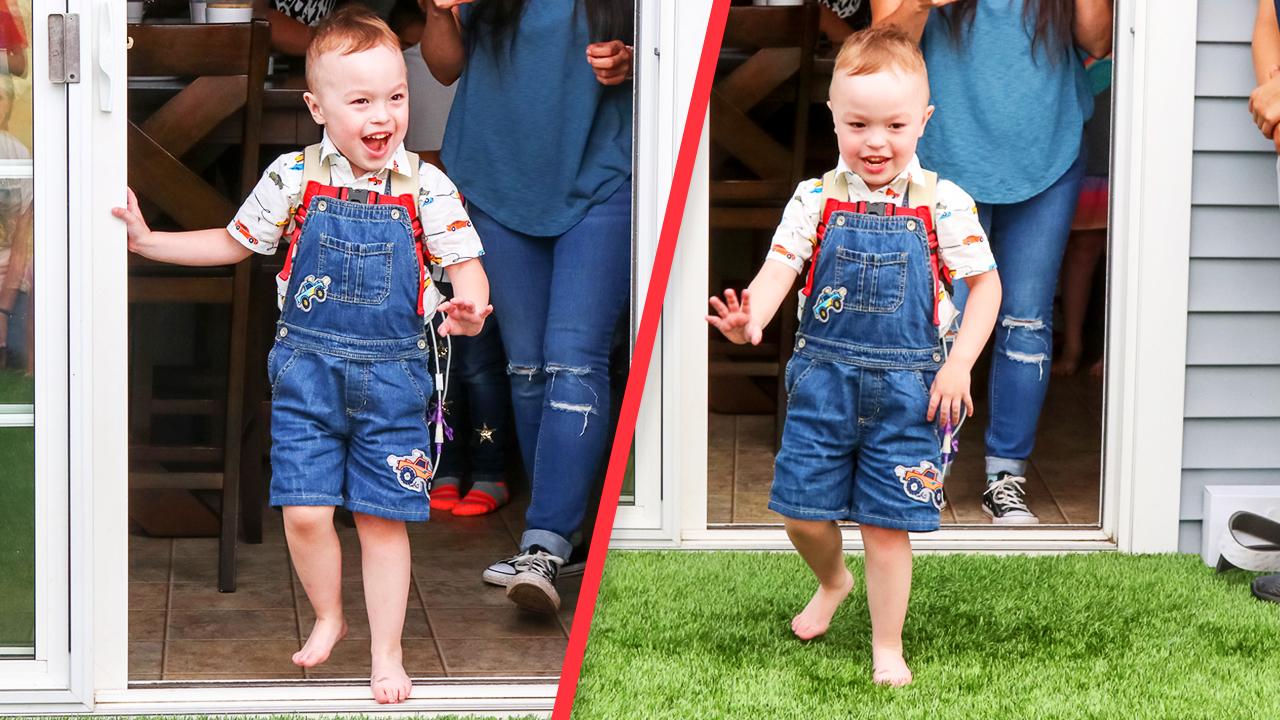 Brody, Julia's 4-year-old son, has had a tough go at life. Right from the beginning his own survival was going to be a challenge. He was born as a preemie, a premature baby weighing only 2 pounds at birth because he was underdeveloped being born too early. Like many preemies, Brody was expected to make it past the critical point and then begin to grow stronger. However, with Brody, that wasn't happening. Brody did grow and survive, but he began to have more and more problems. Eventually, Brody's condition got to the point of not even wanting to eat. Even to the least medically-aware, not eating is a serious problem because it goes right to the heart of surviving. We eat to live – it's essential to our existence.
Surgeries, examinations, treatments, drugs, doctor's appointments, and an extensive amount of waiting was managed by Julia. And through it all, Brody's condition was finally identified – he was suffering from Chiari Malformation III. This condition inhibits the brain and its ability to control functions of the body.
At the age of four, Brody walk with significant chronic pain. He has had recent surgeries that have release the brain from growing pressure. The recovery has allowed the boy to begin actually talking and verbalizing his thoughts that was previously trapped inside him. But in addition to everything else Brody is suffering with, he also is hyper-sensitive to the sun. It's as if nature decided to give the boy one additional deprivation in addition to everything else he's had to suffer with – he can't go out and play like other little boys. There are not regular games like other kids, or chasing others, or poking bugs, or even feeling the wind. Instead, Brody has to stay inside along with everything else and his ongoing pain.
If Brody happens to get exposed to the sun, his skin instantly burns and blisters, particularly on his face. Even a simple trip for his hospital visits can end up with severe sunburn. And Brody still can't eat properly; he has to be fed by a tube with the sustenance that supports him pumped by an electric backpack. This equipment literally keeps Brody alive, and he wears it 24/7 as a result. The same equipment that keeps the boy alive with food, also keeps him from being a boy at play as well, yet another confinement in his early life.
However, the Make-A-Wish Foundation reached out to Julia in 2017. The question they asked was singular but powerful – what would be the one thing Brody would want if he could have it? Given what little boys typically want, the answer probably wasn't that much of surprise after all.
In 2019, Brody's wish came true.
The Make-A-Wish folks helped with providing giant tent that was connected to the house Brody lived in. In doing so, the tent made it possible for Brody to be in a form of the sunlight without being burned by direct exposure. And the joy on Brody's face is immense. He finally gets a sense of being outside and in the light, something as humans we practically programmed to seek with our need for circadian rhythm stabilization. For Brody, it was a dream come true.
500,000-Year-Old Wooden Structure Rewrites History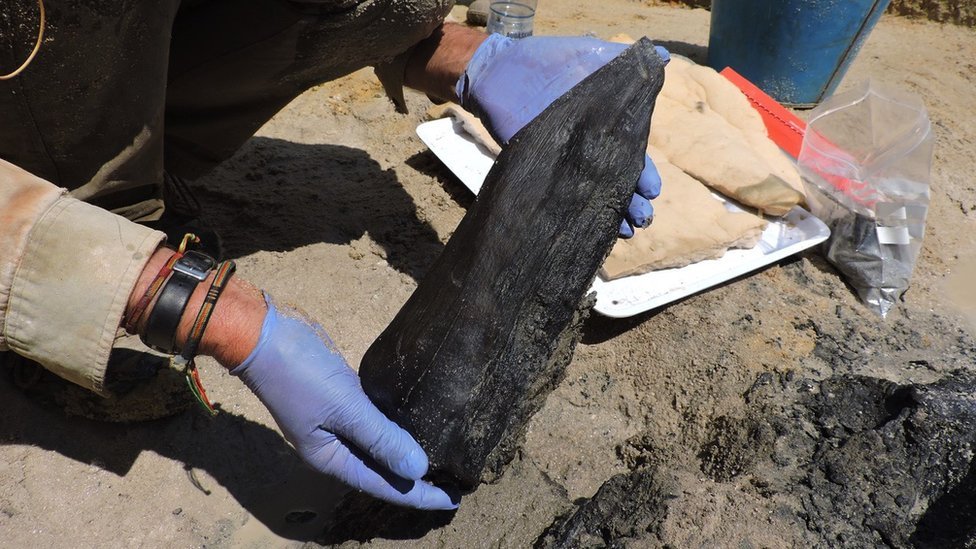 In an archaeological discovery, a wooden structure dating back an astonishing 500,000 years has been unearthed on the banks of a river in Zambia, challenging long-held beliefs about the capabilities of ancient humans. Researchers stumbled upon these ancient wooden logs, a revelation that has the potential to reshape our understanding of the lives of early humans.
The find, located on the riverbanks near Zambia's Kalambo Falls, provides compelling evidence that stone-age people may have constructed primitive shelters, forever altering our perception of their intelligence and resourcefulness. Archaeologist Prof Larry Barham, who led the research, was profoundly impacted by the discovery, stating, "This find has changed how I think about our early ancestors."
What makes this find truly remarkable is that it suggests ancient humans did more than merely survive; they thrived by creating something entirely new. These early humans exhibited intelligence, imagination, and craftsmanship by fashioning structures from wood, a material that had never before been transformed into such large and sophisticated objects.
The researchers also uncovered ancient tools, including digging sticks, but the most exciting find was two pieces of wood positioned at right angles to each other. "One is lying over the other, and both pieces of wood have notches cut into them," explained Geoff Duller, a professor of geography at the University of Aberystwyth and a member of the research team. "You can clearly see those notches have been cut by stone tools, making the two logs fit together to become structural objects."
Radiocarbon dating confirmed the wood's age, placing it at a staggering 476,000 years old. This revelation has ignited curiosity about the woodworking traditions of ancient societies, challenging the prevailing notion that early humans led simplistic, nomadic lives.
Perrice Nkombwe, a team member from the Livingstone Museum in Zambia, expressed her astonishment, saying, "I was amazed to know that woodworking was such a deep-rooted tradition. It dawned on me that we had uncovered something extraordinary."
The preservation of the wooden structure itself is a miracle. Typically, wood decays over time unless preserved under specific conditions. However, in the waterlogged environment along the Kalambo Falls, the wood remained intact, essentially pickled by the elements for millennia.
While the exact purpose of this ancient wooden structure remains a mystery, it has sparked numerous speculations. Prof. Duller suggests it might have been used as a place to sit beside the river and fish, although a complete understanding of its function remains elusive.
Moreover, the identity of the individuals who constructed this structure raises intriguing questions. "We don't know – it could have been Homo sapiens, and we just haven't discovered fossils from that age yet," Prof. Duller added. "But it could be a different species – [perhaps] Homo erectus or Homo naledi – there were a number of hominid species around at that time in southern Africa."
This discovery has the potential to enrich our understanding of ancient woodworking techniques, craftsmanship, and human interaction with the environment. As researchers continue their work at the Kalambo Falls site, the pages of history are being rewritten, and our appreciation for the ingenuity of our ancient ancestors grows ever deeper.