The Boy Who Dreamed of Being in the Sun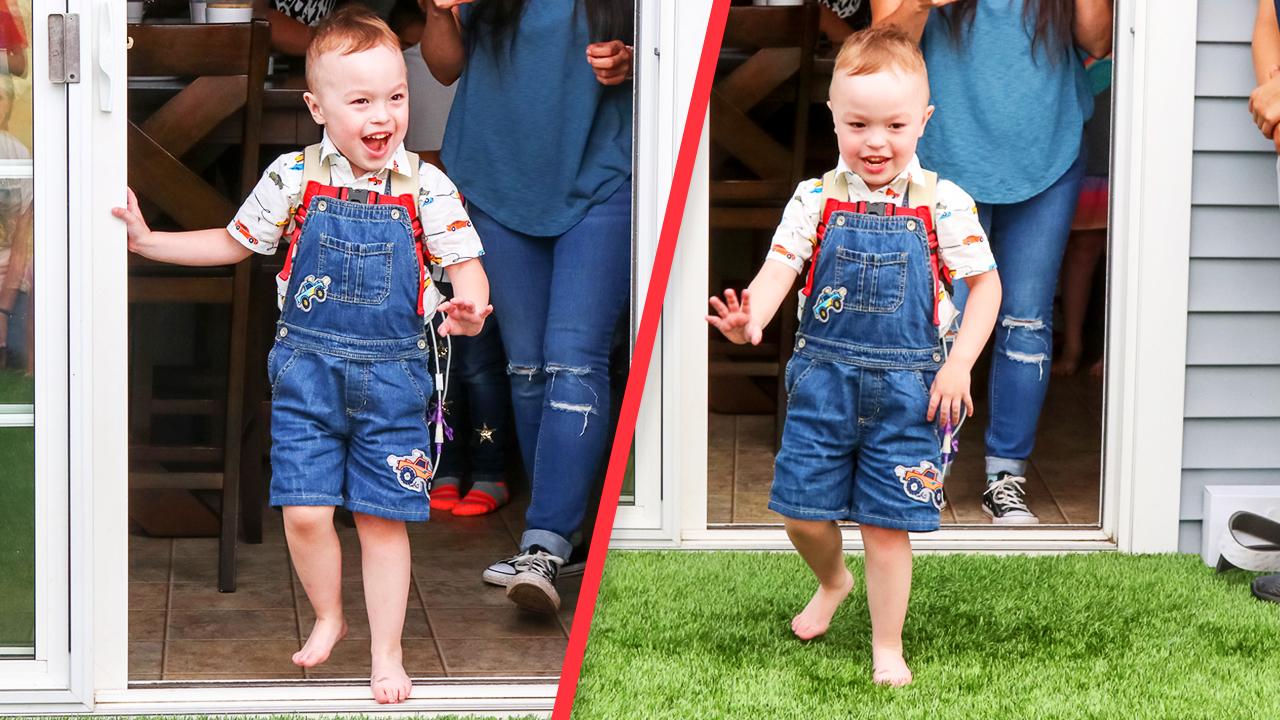 Julia Rubin is a mother doing the impossible. She is raising a child who has been repeatedly in the hospital for most of his life. And she's raising three other children at the same time.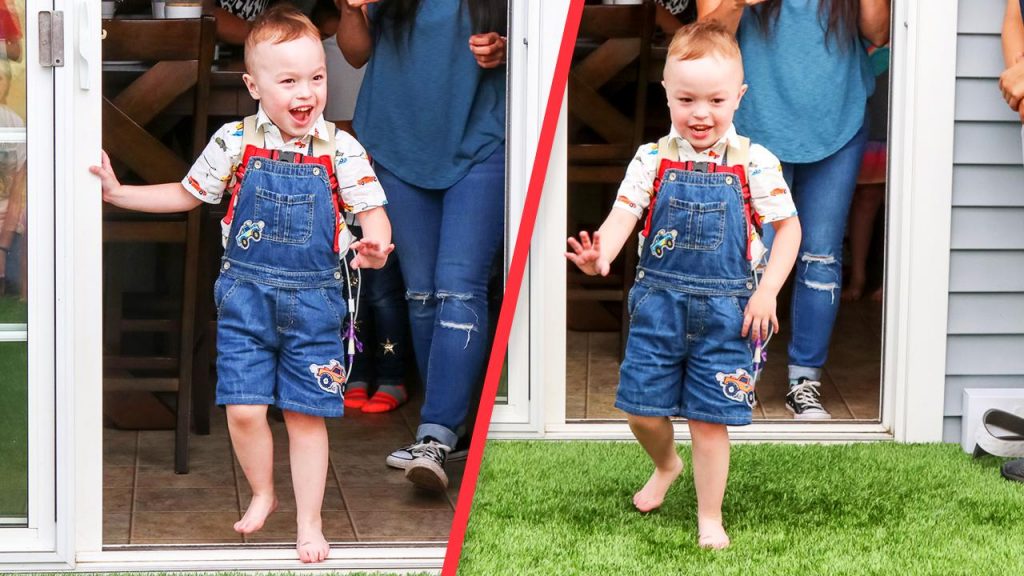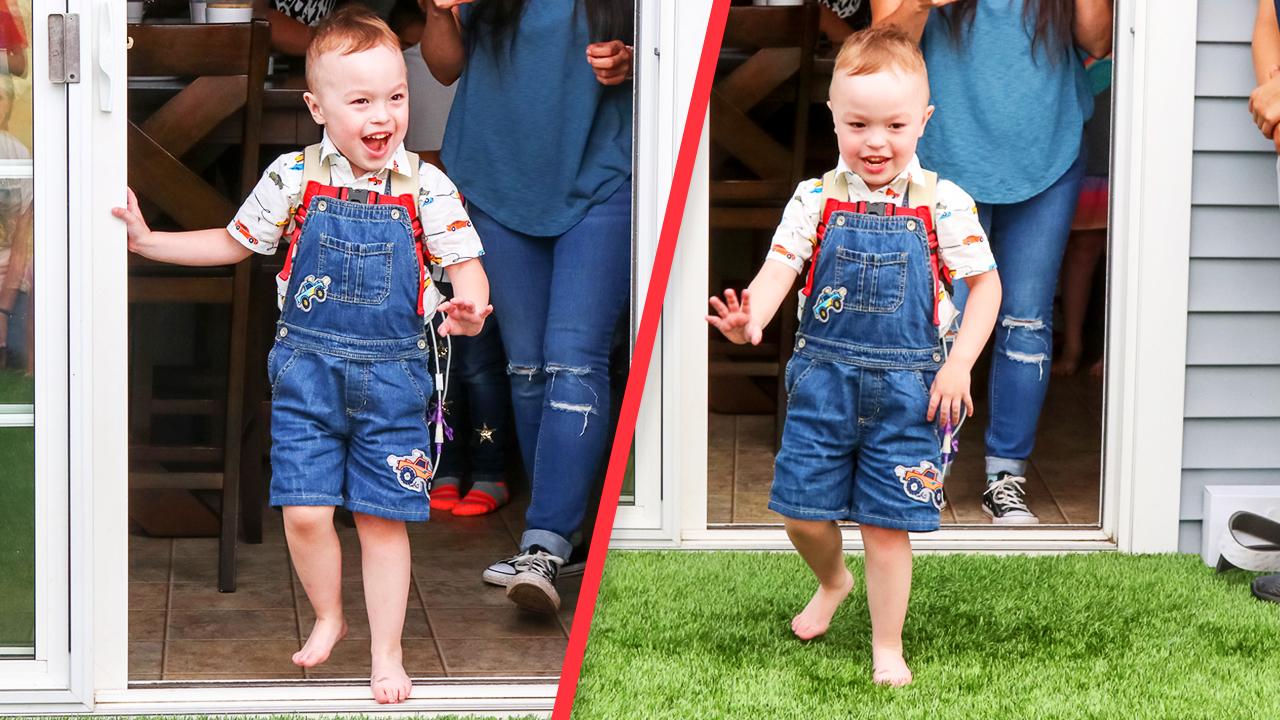 Brody, Julia's 4-year-old son, has had a tough go at life. Right from the beginning his own survival was going to be a challenge. He was born as a preemie, a premature baby weighing only 2 pounds at birth because he was underdeveloped being born too early. Like many preemies, Brody was expected to make it past the critical point and then begin to grow stronger. However, with Brody, that wasn't happening. Brody did grow and survive, but he began to have more and more problems. Eventually, Brody's condition got to the point of not even wanting to eat. Even to the least medically-aware, not eating is a serious problem because it goes right to the heart of surviving. We eat to live – it's essential to our existence.
Surgeries, examinations, treatments, drugs, doctor's appointments, and an extensive amount of waiting was managed by Julia. And through it all, Brody's condition was finally identified – he was suffering from Chiari Malformation III. This condition inhibits the brain and its ability to control functions of the body.
At the age of four, Brody walk with significant chronic pain. He has had recent surgeries that have release the brain from growing pressure. The recovery has allowed the boy to begin actually talking and verbalizing his thoughts that was previously trapped inside him. But in addition to everything else Brody is suffering with, he also is hyper-sensitive to the sun. It's as if nature decided to give the boy one additional deprivation in addition to everything else he's had to suffer with – he can't go out and play like other little boys. There are not regular games like other kids, or chasing others, or poking bugs, or even feeling the wind. Instead, Brody has to stay inside along with everything else and his ongoing pain.
If Brody happens to get exposed to the sun, his skin instantly burns and blisters, particularly on his face. Even a simple trip for his hospital visits can end up with severe sunburn. And Brody still can't eat properly; he has to be fed by a tube with the sustenance that supports him pumped by an electric backpack. This equipment literally keeps Brody alive, and he wears it 24/7 as a result. The same equipment that keeps the boy alive with food, also keeps him from being a boy at play as well, yet another confinement in his early life.
However, the Make-A-Wish Foundation reached out to Julia in 2017. The question they asked was singular but powerful – what would be the one thing Brody would want if he could have it? Given what little boys typically want, the answer probably wasn't that much of surprise after all.
In 2019, Brody's wish came true.
The Make-A-Wish folks helped with providing giant tent that was connected to the house Brody lived in. In doing so, the tent made it possible for Brody to be in a form of the sunlight without being burned by direct exposure. And the joy on Brody's face is immense. He finally gets a sense of being outside and in the light, something as humans we practically programmed to seek with our need for circadian rhythm stabilization. For Brody, it was a dream come true.
The Champion Taco-Eating Pit Bull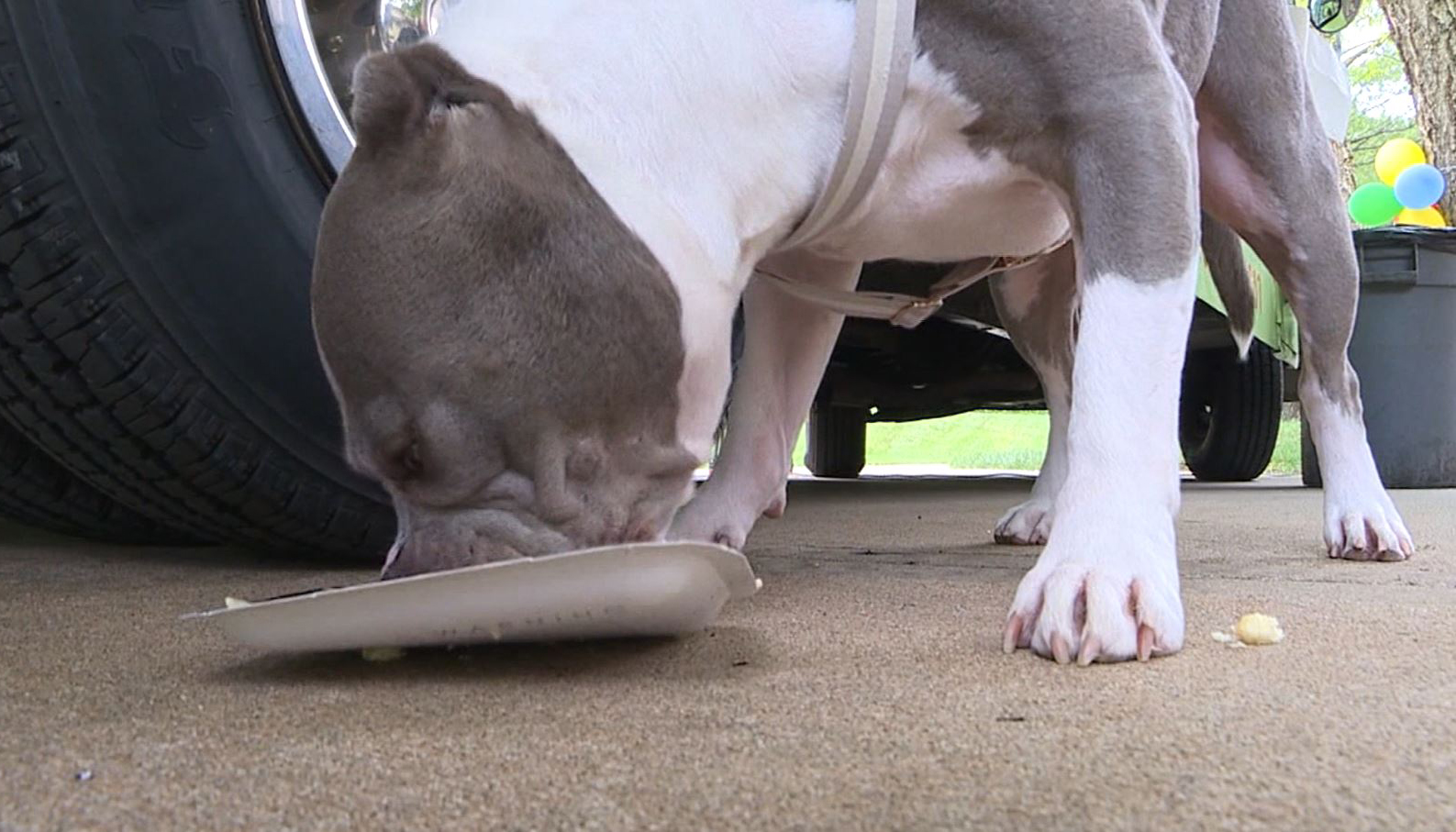 My neighbor Jose had just adopted a special pit bull from the local rescue shelter. It had been the faithful companion for five years of Jose's elderly friend who had passed away a few months earlier. Because pit bulls have a bad rap, nobody wanted the dog, so the shelter planned to put it to sleep. When my neighbor learned that his friend's faithful companion was about to be killed, he immediately adopted the dog. I don't know about cats having nine lives, but that dog definitely got a second life.
That dog went everywhere with Jose. The dog's name was Lucky, but Jose made a point of calling him something like "Lu-key." Jose even got that large pooch service-dog certified, which meant he could take that dog into the supermarkets and even into the county fair.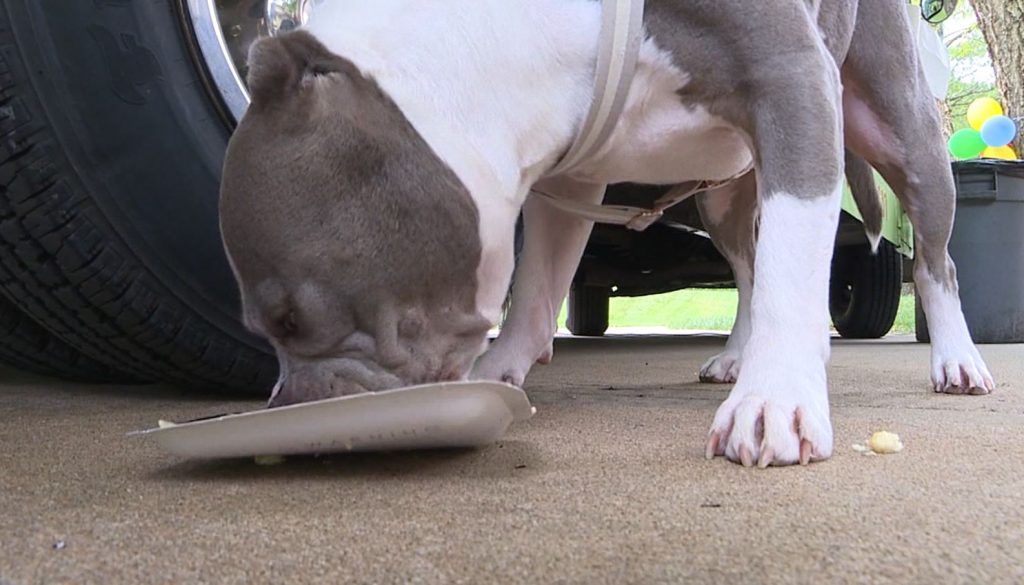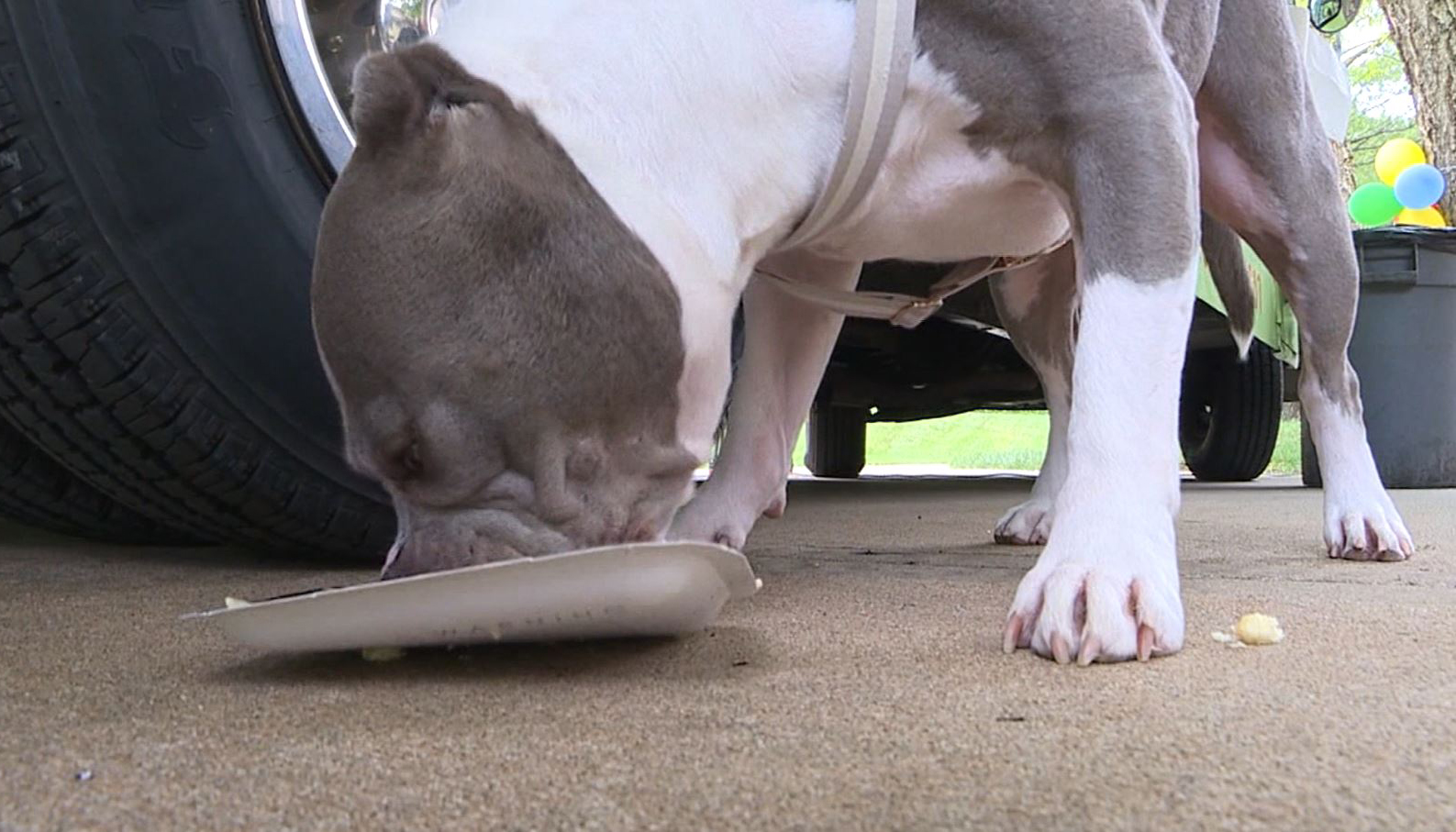 Last July, I was assigned to judge the taco eating contest. A few months later the county fair started. Somehow Jose managed to get Lucky into the fair on my judgment day. According to him, the ticket office at first refused to let Lucky the service dog go in, because of all the other animals there. So Jose was sent to the exhibitor's entrance, where the fair's president was. After the president argued with Jose a bit, he was left at the gate with Lucky while the fair officials argued about what to do. During that time, exhibitors with other dogs, cats, pigs, and birds of all kinds, came into the fair through that same gate. Lucky looked at those other animals but did not budge from Jose's side. Not a sound came from him, though other animals sometimes made a racket. The president noticed that and then decided to let Jose and Lucky conditionally come in; Lucky was in no way to disturb the other animals, children, or people.
A local guy named Walt came to the taco eating contest as a participant, not letting his wife know. We had TV-like tables set up with fifteen Mama Juanita's Taqueria soft-shelled chicken tacos on each one, the best tacos for hundreds of miles. The contestant who at them the fastest won the contest. It happened that Jose and Lucky were the closest to Walt's table.
Well, no sooner had I blown the start whistle than Walt's wife screamed out his name, "Walter Higgins! Get over here!" At that shout, he jumped up and bumped over his table filled with tacos, in front of Lucky. Walt then bolted away from that area as fast as a rooster with its tail feathers aflame. Well, Lucky apparently felt lucky, so he jumped the few feet needed to get at all those tacos on the ground in front of him and started gobbling them down. It wasn't long before all the contest spectators were watching Lucky, some aiming their Instagram-linked iPhone cameras at him. It was only later we discovered that CNN also had a cameraman at that event. Not only did Lucky eat all the tacos, but he was also the first to finish them as well!
Since the top two human taco eating contest champions were state-level champs, it didn't take the local folk much time to declare, over the protest of those two guys, Lucky the 2015 taco eating contest winner. CNN national news and its website showed scenes of Lucky gobbling up the last of the tacos. The fair's Facebook page ended up with the greatest number of views in local history. The social media sensation Lucky would become the "picture boy" for the next state fair.