The Boy Who Dreamed of Being in the Sun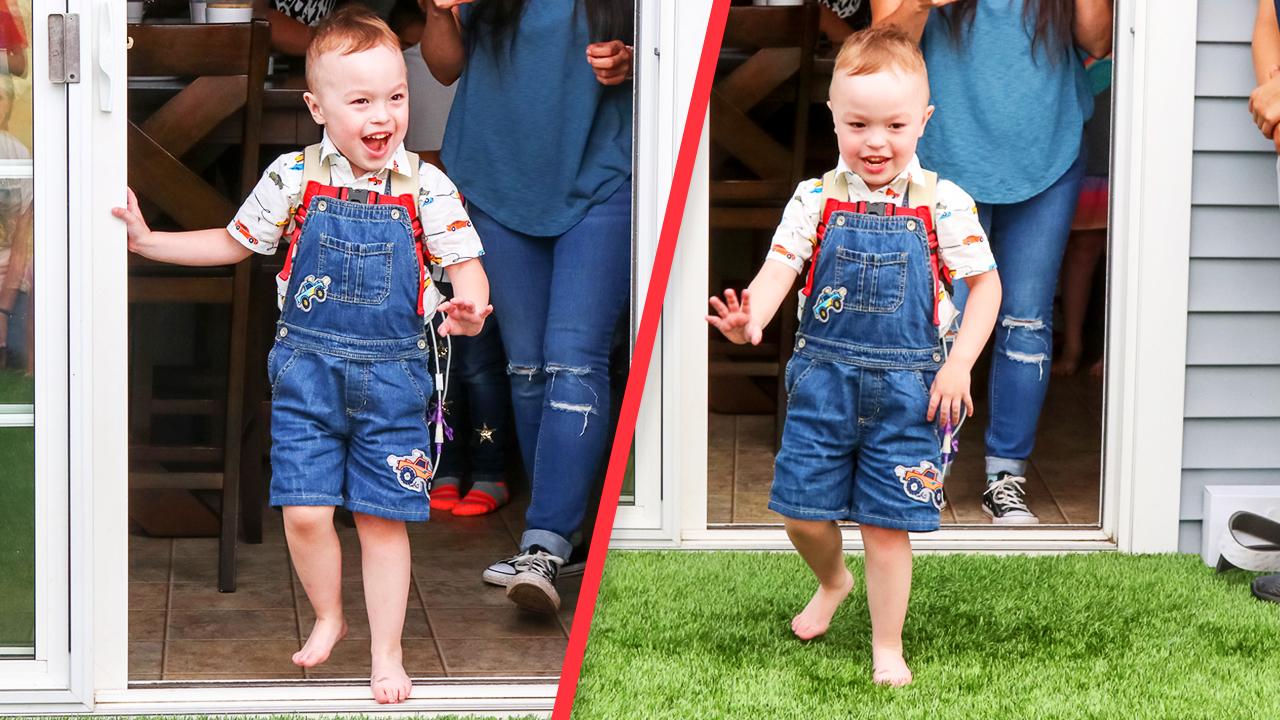 Julia Rubin is a mother doing the impossible. She is raising a child who has been repeatedly in the hospital for most of his life. And she's raising three other children at the same time.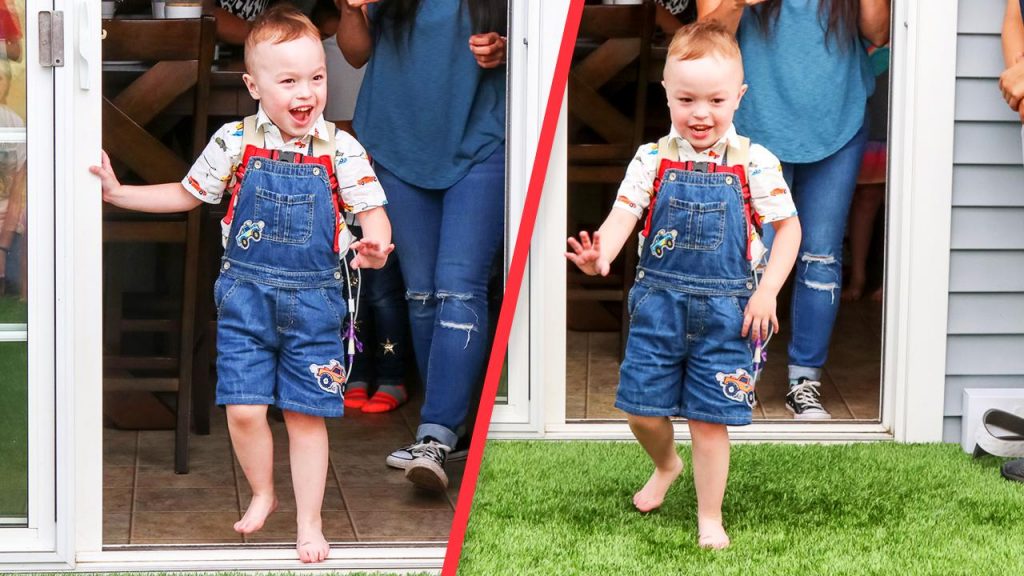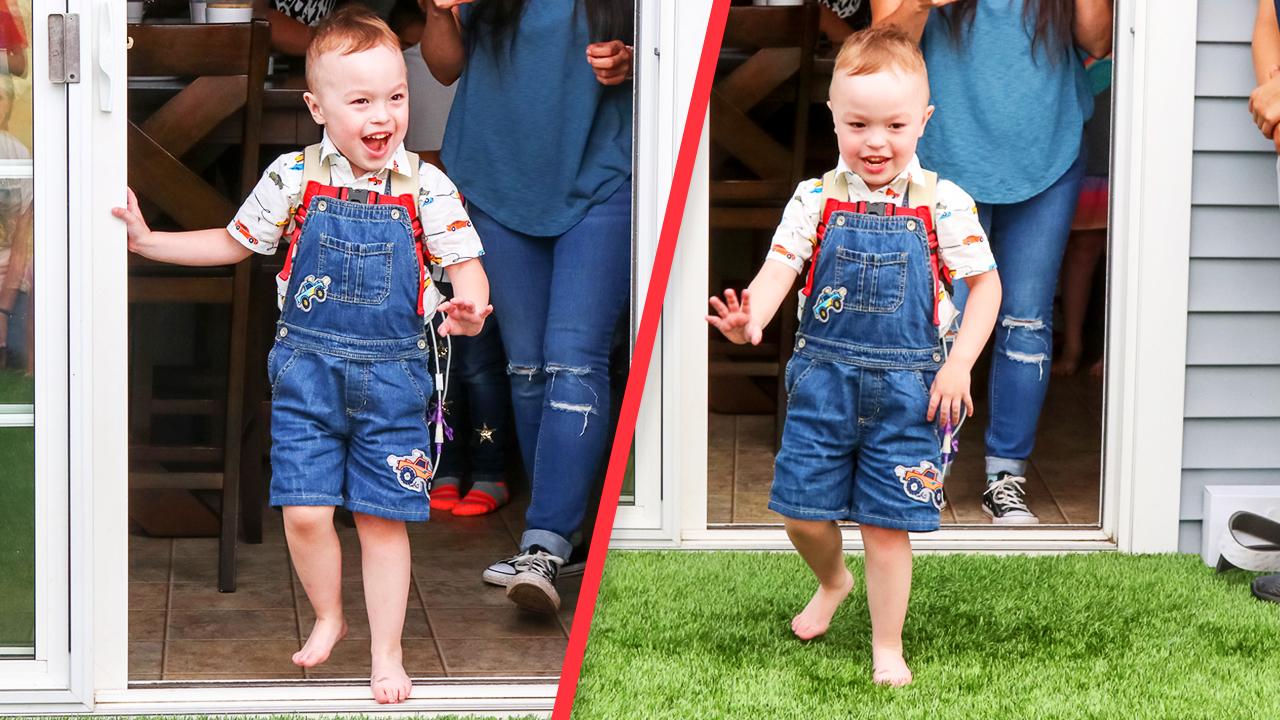 Brody, Julia's 4-year-old son, has had a tough go at life. Right from the beginning his own survival was going to be a challenge. He was born as a preemie, a premature baby weighing only 2 pounds at birth because he was underdeveloped being born too early. Like many preemies, Brody was expected to make it past the critical point and then begin to grow stronger. However, with Brody, that wasn't happening. Brody did grow and survive, but he began to have more and more problems. Eventually, Brody's condition got to the point of not even wanting to eat. Even to the least medically-aware, not eating is a serious problem because it goes right to the heart of surviving. We eat to live – it's essential to our existence.
Surgeries, examinations, treatments, drugs, doctor's appointments, and an extensive amount of waiting was managed by Julia. And through it all, Brody's condition was finally identified – he was suffering from Chiari Malformation III. This condition inhibits the brain and its ability to control functions of the body.
At the age of four, Brody walk with significant chronic pain. He has had recent surgeries that have release the brain from growing pressure. The recovery has allowed the boy to begin actually talking and verbalizing his thoughts that was previously trapped inside him. But in addition to everything else Brody is suffering with, he also is hyper-sensitive to the sun. It's as if nature decided to give the boy one additional deprivation in addition to everything else he's had to suffer with – he can't go out and play like other little boys. There are not regular games like other kids, or chasing others, or poking bugs, or even feeling the wind. Instead, Brody has to stay inside along with everything else and his ongoing pain.
If Brody happens to get exposed to the sun, his skin instantly burns and blisters, particularly on his face. Even a simple trip for his hospital visits can end up with severe sunburn. And Brody still can't eat properly; he has to be fed by a tube with the sustenance that supports him pumped by an electric backpack. This equipment literally keeps Brody alive, and he wears it 24/7 as a result. The same equipment that keeps the boy alive with food, also keeps him from being a boy at play as well, yet another confinement in his early life.
However, the Make-A-Wish Foundation reached out to Julia in 2017. The question they asked was singular but powerful – what would be the one thing Brody would want if he could have it? Given what little boys typically want, the answer probably wasn't that much of surprise after all.
In 2019, Brody's wish came true.
The Make-A-Wish folks helped with providing giant tent that was connected to the house Brody lived in. In doing so, the tent made it possible for Brody to be in a form of the sunlight without being burned by direct exposure. And the joy on Brody's face is immense. He finally gets a sense of being outside and in the light, something as humans we practically programmed to seek with our need for circadian rhythm stabilization. For Brody, it was a dream come true.
The little boy shares a special moment with a police officer during a protest rally for George Floyd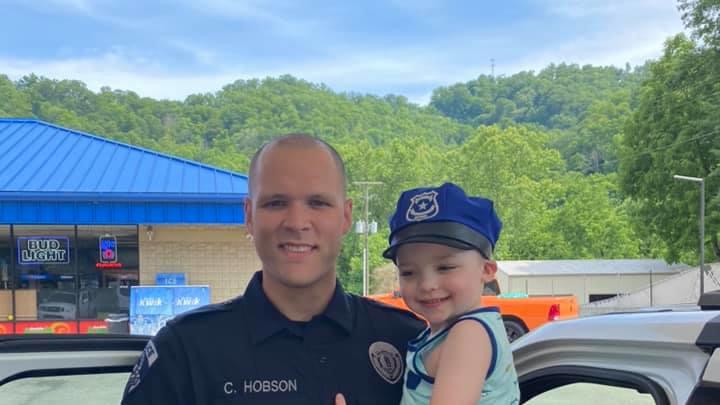 The ruthless killing of George Floyd has caused a thunderous uproar and rage throughout the world. In Winston-Salem, NC, hundreds of people gathered to protest against the killing of Floyd. They took to one knee for 8 minutes and 46 seconds that is the exact length of time former police officer Derek Chauvin had shoved his knee onto Floyd's neck which resulted in Floyd's death. The killing of George Floyd has become a symbol of injustice not only in American society but throughout the world. "Say no to racism" has been the most trending topic in all regions of the globe. In this particular incident, it was a black man who was the victim and this is not the only time it has happened. Several cases have occurred which demonstrated the lack of compassion and justice in the way law enforcement has dealt with individuals from minority racial groups.
Yolanda Williams Dickey, a resident of Winston-Salem, NC, was driving by the protest when she decided she wanted her family to be part of this protest as a sign of solidarity against discrimination against the minority groups. She went home to pick up her husband and son, who were glad they got a chance to be part of this historic protest. For her little son, Kamari it was quite the experience. He had never seen a protest rally before this. He saw a lot of anger and pain in the faces of the protestors. He could also see his parents being very emotional too. His parents had told him what the protest was about and how Floyd had been murdered. Kamari couldn't understand why the former police officer did what he did to George Floyd.
Kamari's attention went to the police officers on the sidelines. He watched them very closely as they stood by making sure there was no violence at the protest. Kamari had always wanted to a police officer himself but now his mother was concerned that after this incident, maybe he would not want to be one. Most of the toys that Kamari had were related to the police and he spent most of his days playing with them. He often told his parents that when he grows up he wanted to be a police officer so he could catch the bad guys. This unfortunate killing of George Floyd might have shattered the dreams of the little boy. At the protest, as the family moved closer to the police officers, Kamari approached Sgt. Dan Battjes, who was sitting on his motorcycle.
Kamari formally introduced himself to the police officer, who was very kind and friendly to the boy. After a few minutes of talking, Kamari said goodbye to the officer by a friendly fist pump. While the citizens of the country are demonstrating against the police and there is an unbelievable level of anger toward law enforcement, this little boy kept no hatred in his heart. The innocence of the little boy showed the resilience of the American community. One incident cannot dismantle years of peaceful coexistence. Yes, there have been cases where the minority communities have been discriminated and there should be strict actions and reforms against such incident but Americans still need to live together. The dream of Kamari to become a police officer might still be alive. The question remains, is the dream of a multi-racial America living with each other with love, compassion, and tolerance still alive? Only time will tell if this dream is alive.