The Boy Who Dreamed of Being in the Sun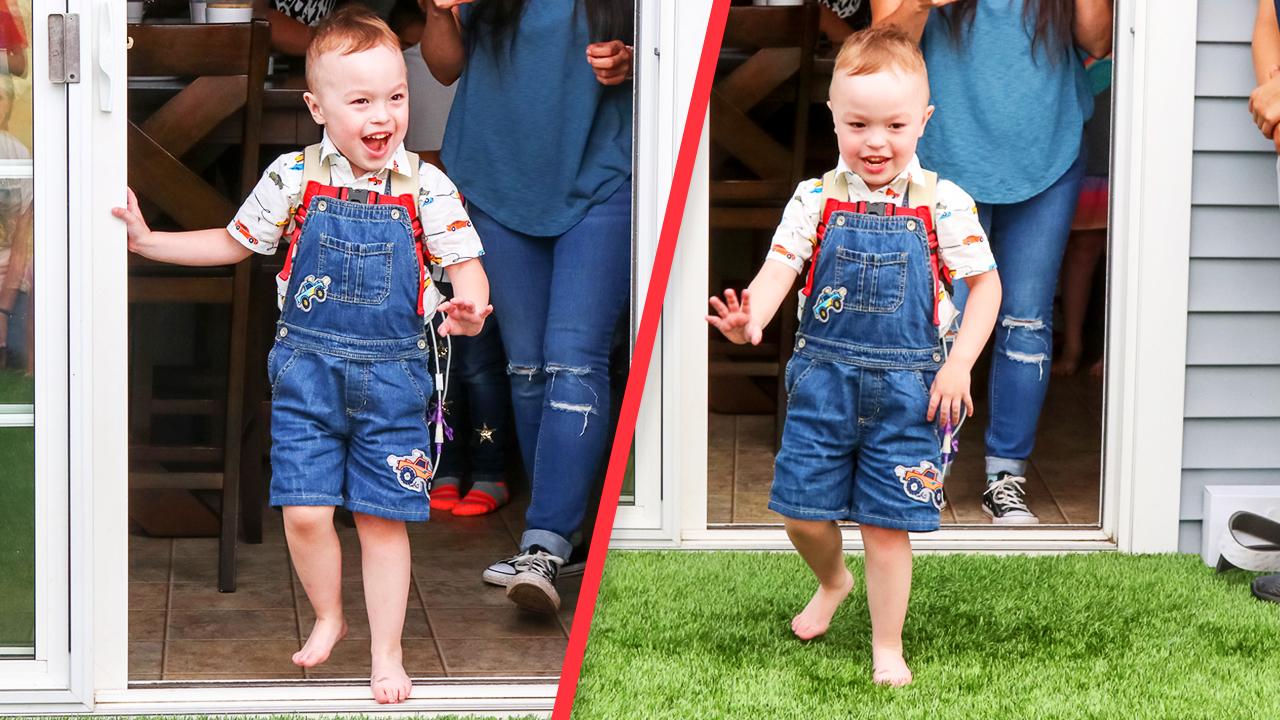 Julia Rubin is a mother doing the impossible. She is raising a child who has been repeatedly in the hospital for most of his life. And she's raising three other children at the same time.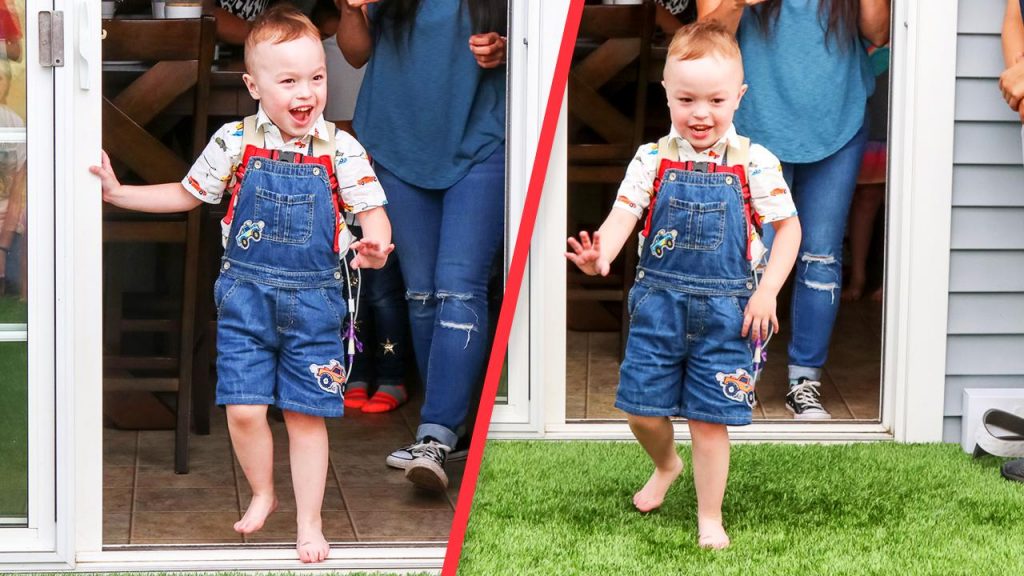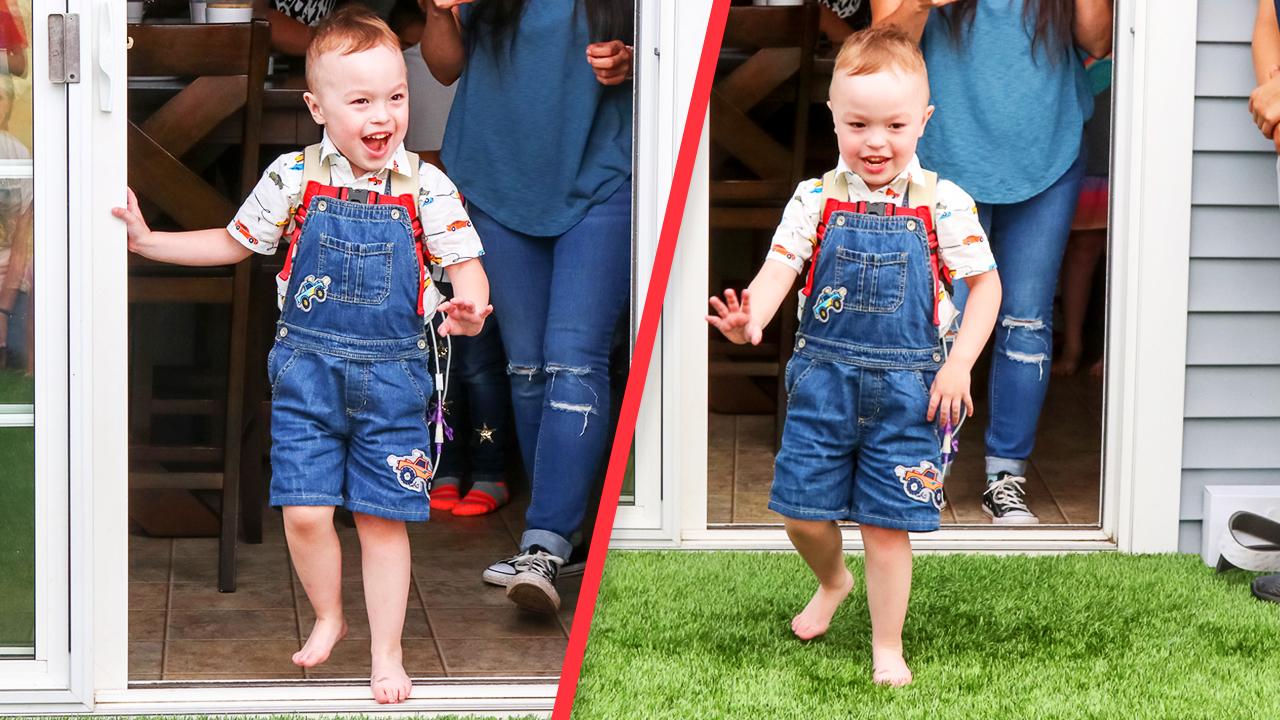 Brody, Julia's 4-year-old son, has had a tough go at life. Right from the beginning his own survival was going to be a challenge. He was born as a preemie, a premature baby weighing only 2 pounds at birth because he was underdeveloped being born too early. Like many preemies, Brody was expected to make it past the critical point and then begin to grow stronger. However, with Brody, that wasn't happening. Brody did grow and survive, but he began to have more and more problems. Eventually, Brody's condition got to the point of not even wanting to eat. Even to the least medically-aware, not eating is a serious problem because it goes right to the heart of surviving. We eat to live – it's essential to our existence.
Surgeries, examinations, treatments, drugs, doctor's appointments, and an extensive amount of waiting was managed by Julia. And through it all, Brody's condition was finally identified – he was suffering from Chiari Malformation III. This condition inhibits the brain and its ability to control functions of the body.
At the age of four, Brody walk with significant chronic pain. He has had recent surgeries that have release the brain from growing pressure. The recovery has allowed the boy to begin actually talking and verbalizing his thoughts that was previously trapped inside him. But in addition to everything else Brody is suffering with, he also is hyper-sensitive to the sun. It's as if nature decided to give the boy one additional deprivation in addition to everything else he's had to suffer with – he can't go out and play like other little boys. There are not regular games like other kids, or chasing others, or poking bugs, or even feeling the wind. Instead, Brody has to stay inside along with everything else and his ongoing pain.
If Brody happens to get exposed to the sun, his skin instantly burns and blisters, particularly on his face. Even a simple trip for his hospital visits can end up with severe sunburn. And Brody still can't eat properly; he has to be fed by a tube with the sustenance that supports him pumped by an electric backpack. This equipment literally keeps Brody alive, and he wears it 24/7 as a result. The same equipment that keeps the boy alive with food, also keeps him from being a boy at play as well, yet another confinement in his early life.
However, the Make-A-Wish Foundation reached out to Julia in 2017. The question they asked was singular but powerful – what would be the one thing Brody would want if he could have it? Given what little boys typically want, the answer probably wasn't that much of surprise after all.
In 2019, Brody's wish came true.
The Make-A-Wish folks helped with providing giant tent that was connected to the house Brody lived in. In doing so, the tent made it possible for Brody to be in a form of the sunlight without being burned by direct exposure. And the joy on Brody's face is immense. He finally gets a sense of being outside and in the light, something as humans we practically programmed to seek with our need for circadian rhythm stabilization. For Brody, it was a dream come true.
Routine Traffic Stop Turns into Heartwarming Occasion Thanks to Officer's Kind Gesture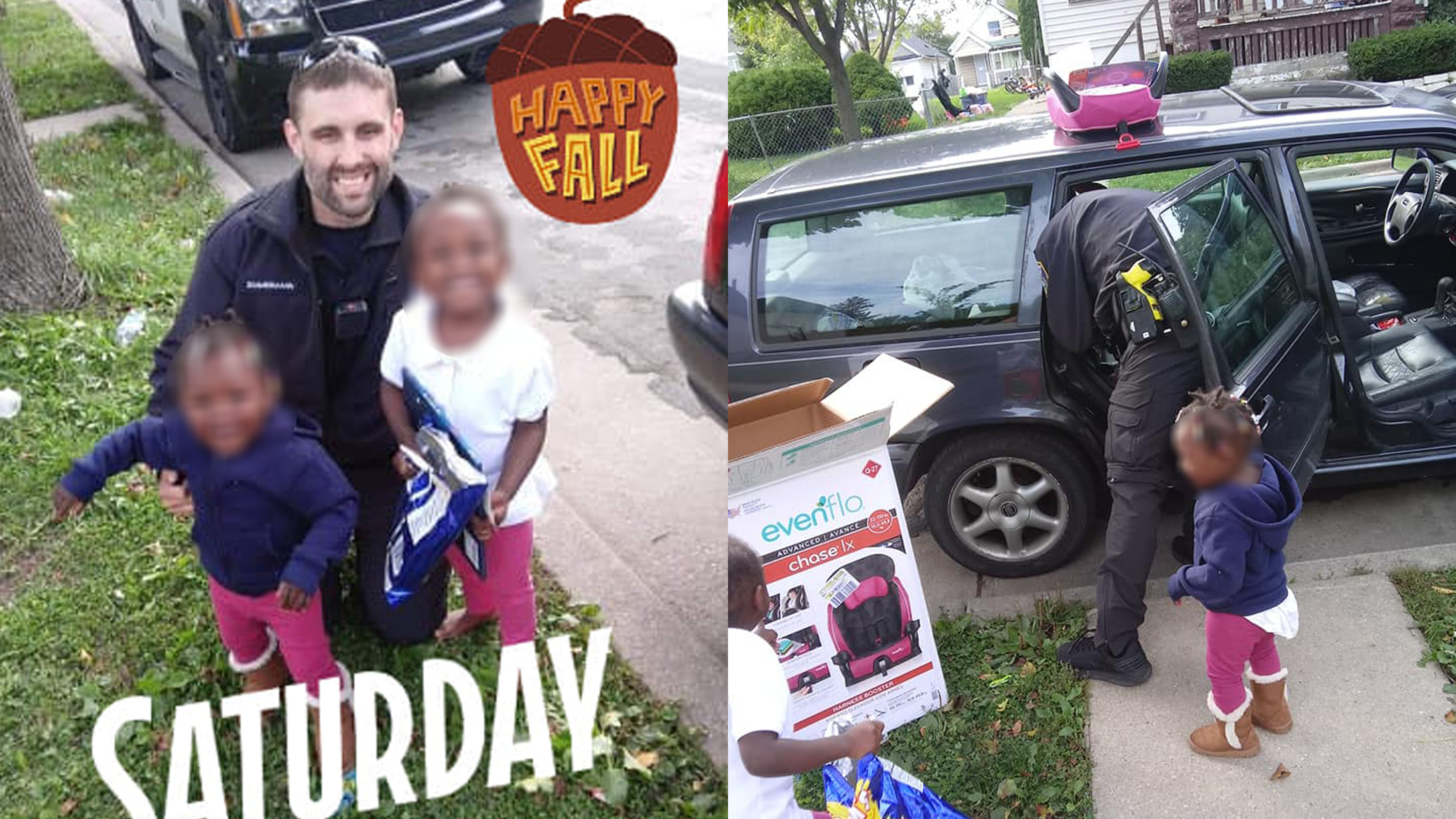 Getting pulled over can be a stressful situation. You may not know right away why you were asked to stop, but you probably have a good hunch that it's not for a good reason.
More often than not, that premonition we have about being pulled over turns out to be accurate and we have to be involved in a less than ideal situation. It's why many of us dread stopping to talk to an officer so much.
Andrella Jackson may now have different thoughts about being asked to stop by an officer though.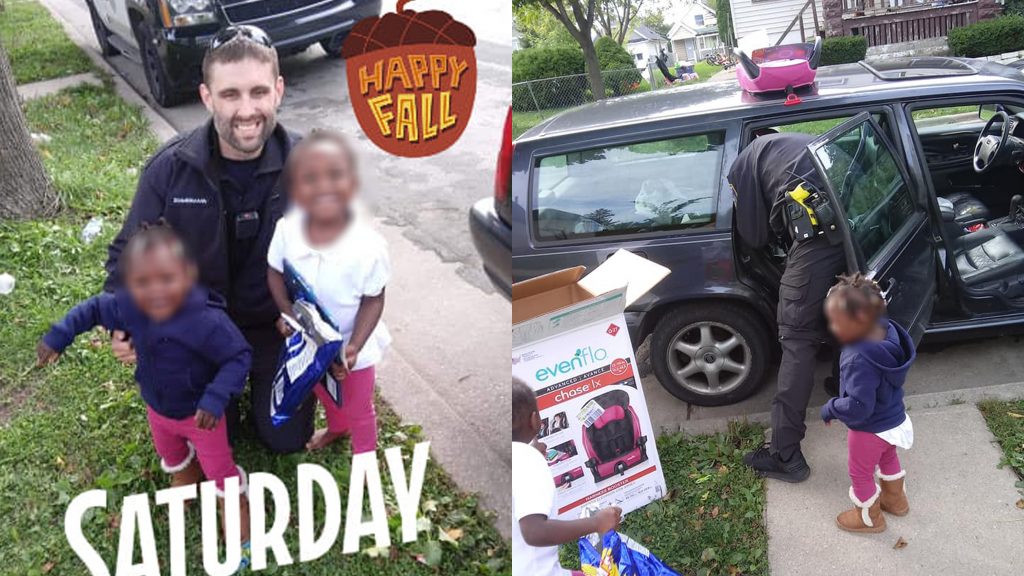 Not too long ago, Jackson was spotted by Milwaukee police officer Kevin Zimmerman and was asked to pull over. Officer Zimmerman requested that Jackson stop because she had the wrong registration for her car.
As he approached the vehicle though, something else caught the eye of Officer Zimmerman. To be more specific, he saw that there were three kids in the backseat of Jackson's car and two of them were still very small, WTMJ-TV reported. He also noticed that the two small children in question were not in car seats.
Officer Zimmerman then asked Jackson why the small kids were not placed in car seats and she said that she did not have the money to pay for those essential pieces of safety equipment at that time. Jackson mentioned that with winter on the way, she was saving up to buy her children new coats and boots.
A shortage of money is the same reason why Jackson had failed to get her vehicle registered properly.
Per the American Automobile Association (AAA), there are laws in every state dictating that children should be in car seats or restraints.
It would have been easy for Officer Zimmerman to issue Jackson tickets for her violations, but he opted to handle things a different way. Instead of adding to her problems, he went about solving one of them.
Officer Zimmerman soon made his way to a nearby Walmart, and after learning how much the kids weighed from Jackson, he went ahead and purchased two car seats using money out of his own pocket. He even stuck around to install the car seats himself.
By the way, the police officer did more than just give Jackson and her kids new car seats. According to this report from CNN, Officer Zimmerman also made a stop at the police department to pick up a few things – children's books and stickers – that he also gifted to Jackson's kids.
The police officer explained why he went the extra mile to help out Jackson. Officer Zimmerman shared that he has kids of his own. He hinted at how frightening the thought is of his own kids moving around in a vehicle with no car seats and how they can be placed in grave danger if an accident occurs.
Officer Zimmerman also said that he was always taught to "do the right thing even if no one is looking." In this case, both Jackson and the Milwaukee Police Department wanted to make sure that Officer Zimmerman would receive the recognition he deserved even if he wasn't looking for that.
The generous act touched Jackson, prompting her to shower Officer Zimmerman with numerous "thank yous." Her kids got in on the chorus of generosity as well.
Jackson called Officer Zimmerman "awesome" and that she is appreciative of the kindness he showed. She added that with the car seats now purchased and installed, she will be able to allocate a bigger budget that will then be used to buy those new coats and boots that her kids need.
What could have turned into an even more trying situation for Jackson and her kids became a shining example of humanity at its best and that is thanks to the generosity exhibited by Officer Zimmerman.