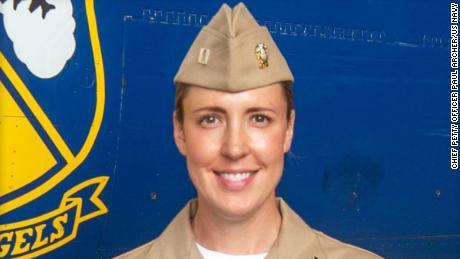 The Blue Angels Select FIRST Female Pilot: Lt. Amanda Lee Joins the Squadron
The Blue Angels have been part and parcel of air shows for as long as most aviation fans can remember. Established in 1946, the Blue Angels have been providing fans with wondrous aerial displays at sporting events, air shows, and other demonstrations throughout the country as part of an effort to recruit for the United States Navy.
Throughout the history of the Blue Angels' flying demonstrations, they've never held a female pilot as one of their core members – this all changed with the introduction of Lt. Amanda Lee.
Let's take a closer look at the newest member of the squadron as well as the latest efforts by the Blue Angels.
Introducing Lt. Amanda Lee
Lt. Amanda Lee will be joining the Blue Angels after doing a stint with the Strike Fighter Squadron 106, otherwise known as the Gladiators. Lee's time with the Gladiators will be spent at the Naval Air Station Oceana located in Virginia Beach, VA. After spending time training with the Gladiators, Angel is expected to report to the Blue Angels to begin her training in earnest.
Lee has long been a name associated with 'firsts' in the Air Force. In 2019, Lee would join an all-female flyover team for the funeral of Rosemary Mariner, a retired captain as well as one of the first-ever female pilots in the Navy. Mariner was also the first woman to ever command a naval aviation squadron, but that isn't something Lee is thinking too much about.
Lee said in an interview released through the Navy, "I'm a pilot first, a person second, and my gender really isn't an issue."
In the Naval interview, Lee would go on to cite Rosemary Mariner as being an inspiration and a motivator. Lee said at the time, "It's people like Capt. Mariner that have paved that way for us, so it's really a huge honor."
Amanda Lee will join the Blue Angels roster as it currently consists of 17 members. Among the 17 officers serving with the Blue Angels, there are only three women on the team: a public affairs professional, an events coordinator, and a flight surgeon. Lee will become the first female pilot to ever join the team.
Members of the Blue Angels typically serve on the roster for two years but they first must have acquired a minimum of 1,250 tactical jet flight hours. At the time of this writing, the Blue Angels are flying F/A-18 Super Hornet Jets.
Brave 12-Year-Old Girl Saves Family from Carbon Monoxide Poisoning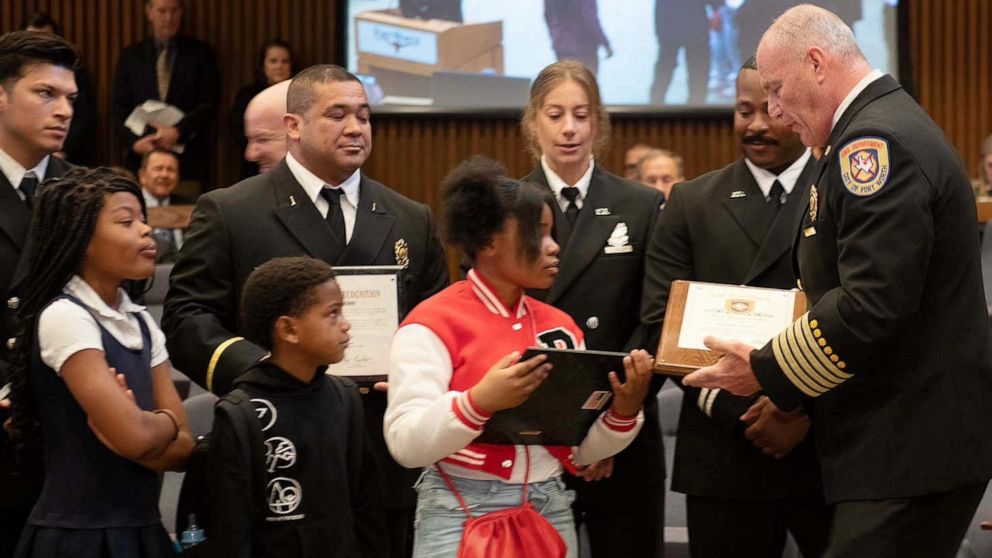 In a remarkable act of courage and quick thinking, 12-year-old Jaziyah Parker from Fort Worth, Texas, became a true hero when she saved her family from a dangerous situation. Jaziyah's keen observation and immediate action prevented a potential tragedy from unfolding.
One day, while Jaziyah was at home, she noticed something was wrong. Her mother and younger brother began to feel sick and lose consciousness. Jaziyah didn't panic but instead sprang into action. She grabbed the phone and dialed 911, desperately seeking help. In the recording of the 911 call, Jaziyah can be heard saying, "Something wrong with my mama. Can you hurry up and come?" Her plea for assistance was a crucial step that would ultimately save her entire family.
Little did Jaziyah know, her family's home was filling up with a silent but deadly gas called carbon monoxide. This odorless and colorless gas can be extremely harmful and even fatal when inhaled. But Jaziyah's sharp instincts and timely call for help prevented a tragic outcome. Her actions ensured that her family received the necessary assistance in time.
The Fort Worth Fire Department recognized Jaziyah's bravery and quick thinking during a special ceremony held on May 23, 2023. The firefighters honored her for her heroic act, commending her for the bravery she displayed in a challenging situation. Jaziyah's actions exemplify the importance of staying calm and taking action during emergencies.
Carbon monoxide poisoning is a serious concern, as it can occur in any home due to faulty appliances, heating systems, or ventilation issues. This incident serves as a reminder for everyone to have carbon monoxide detectors installed in their homes and to be aware of the signs and symptoms of poisoning. Symptoms such as dizziness, headaches, nausea, and confusion should never be ignored, as they could indicate carbon monoxide exposure.
Jaziyah's story is an inspiration to us all. Her courage and quick response saved her family from a potentially fatal situation. She serves as a shining example of how even young individuals can make a significant impact and help those in need. Her actions remind us that heroes can emerge at any age, and we should always be prepared to lend a helping hand in times of crisis.