The Biggest Baby Name Trends of 2019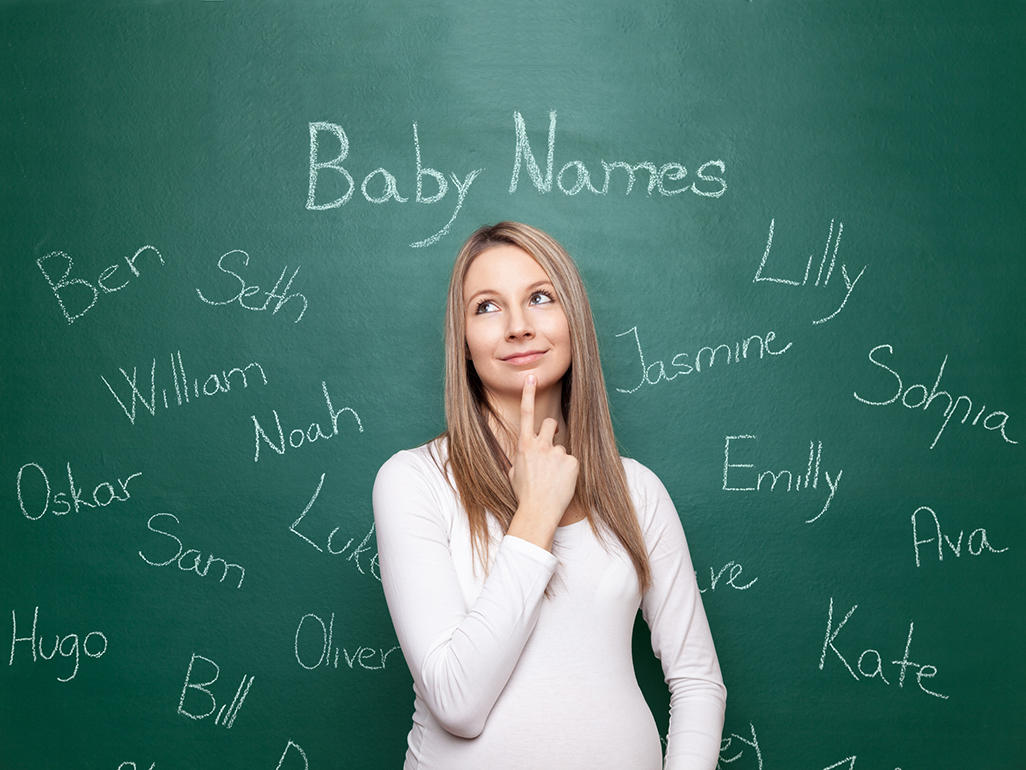 It may only be a month into the New Year, but there are have already been thousands of babies born. Just on New Year's Day alone 395,000 new ones were born, according to the United Nations. All these new babies need a name, and while some parents may have names picked out for years before conceiving, others' names are becoming a bit more trendsetting.
BabyCenter says that new parents are looking to pop culture to inspire their children's names and looking at everything from nature to celebrities, fashion and the South.
It turns out that some parents are looking toward the southern states for their baby name inspiration. Tennessee seems to be one of the most popular names, with it increasing 31% for boys and 21% for girls. Parents are also choosing popular cities in the state to look for their names. Memphis is on the rise, as well as Nash, which many think is short for Nashville. Raleigh and Georgia are also increasing. The biggest state, Texas, is not forgotten. Dallas, Antonio, and Austin are also increasing in popularity.
Charlotte and Savannah have been popular names for a while, but they are now also names that are inspired from southern states. Charlotte, North Carolina and Savannah, Georgia help with that inspiration.
In addition to places from the south, parents are getting inspiration from footwear. Van, coming from Vans, along with Chuck and Taylor from the popular Chuck Taylor Converse sneakers, are rising in popularity. In addition to these names, there are names inspired by Nike shoes including Jordan, Monarch, Cortez, and Max. The Adidas inspired names, such as Falcon, Smith, and Stan, are also increasing on the popularity lists.
Celebrities are also playing a huge role in trends. Not only for naming their children after some of these unique names, but their names are also becoming popular. Chrissy, after Chrissy Teigen, is up 27% and John Legend, her husband, is also up, boosting the name John 9%.
Video games are always a huge source of inspiration for parents that are looking for unique names. New games are constantly coming out, which gives parents new names to choose from. Some of the top ones include Corvo or Noctis from Dishonoured and Final Fantasy.
It may not just be the name that is unique, but also the spelling of the name. Parents are using some different vowel combinations in order to have the name stand out. Many spellings of popular girls names are ending with a double "e" sound, such as Harmonii. Other vowel combinations that are increasing in popularity include "iy" and "ae." Names with Ws in them are also becoming popular. These names include Harlow, Arrow, Willow, Winslow, and other unconventional options, such as Crew. Names with a "w" may be getting a moment, but "x" is still the most popular letter. Names such as Max and Xavier have been popular for a while, but now parents are getting even more creative with names such as Onyx or combining two other names and making one new name, such as Maxtin and Daxtin. If there is a way to put an "x" in the name, parents want to find a way. Sometimes one "x" isn't enough and spellings such as Jaxxon are increasing.
As the trend heads more toward unisex names for girls and people are accepting of more masculine names for girls, boy names are getting an even more masculine feel. Names such as Danger, Titan, Striker, and Chaos are being used.
Naming a baby is a highly personal experience and couples may have names they like that they just don't feel fit the child once it's born. Some of these names are definitely unique though.
The Little Blue Eyed Miracle Puppy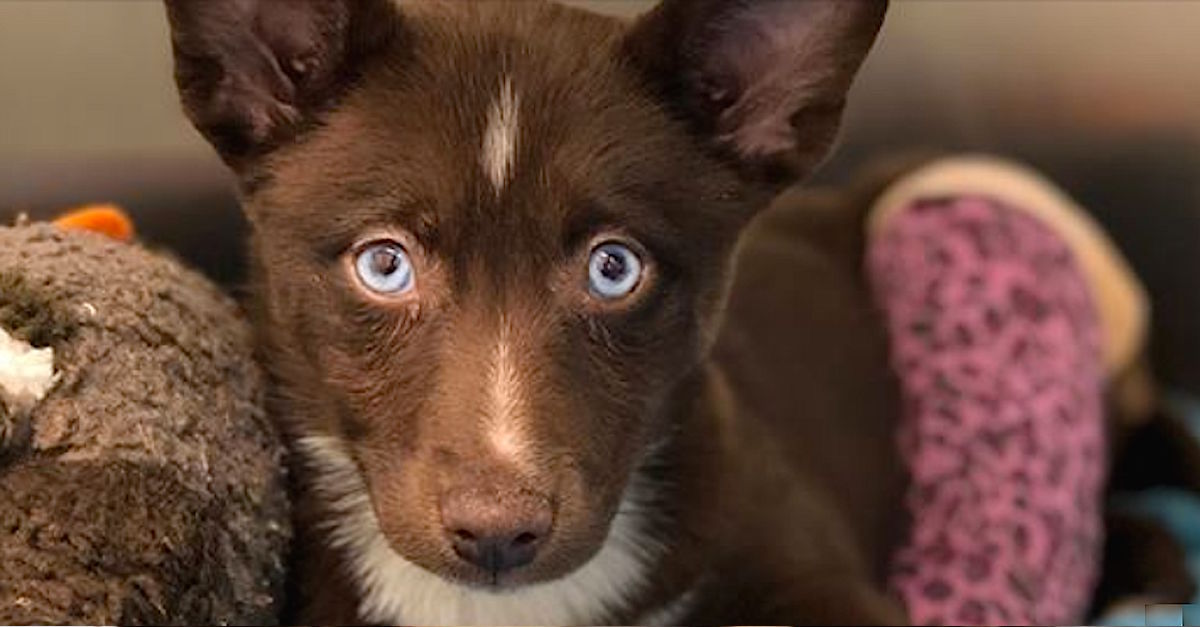 The Massachusetts Society for the Prevention of Cruelty to Animals (MSPCA) received an amazing gift with a new arrival at their shelter. The long lines of people wanting Tahani, the mix of Siberian husky and Pomeranian, were quite a show at the shelter with news reporters arriving in a nice way to honor the miracle gift. Tahani even received gifts of dog bones, toys, and blankets. The shelter had miraculous adoption rates throughout this fun event and directors were pleased to see so many dogs getting adopted by such nice people. The impressive blue eyes of the rare puppy were seen by so many and enjoyed so much by the children that were able to visit calmly with the doggie. The shelter even received additional support with interest from the news stations, potential funders, and people calling about the shelter's hours. Adoption rates made everyone happy and many discussed more events to celebrate the dogs and puppies waiting for the nice people to take them home. All were thankful the dog brought good news and so much happiness for the people that showed up to see her.
The rare puppy was determined to be a "Pomsky", which is a really rare mix and loved for the Siberian blue eyes. At 10-weeks old, the owners weren't sure what to do with the little broken leg so they took the puppy to the shelter. The gift hit the news quickly and all were honored to be a part of such fun as people quickly lined up to see Tahani. The shelter enjoyed the opportunity to hand out information about dog care and adoptions. The young people were pleased to see how much nicer dog shelters are now and many signed up for workshops. The dog trainers that showed up were happy to discuss services and programs for animal care. The proponents of dog shelters are strong to present positive messages about dog care and adoption opportunities.
The kids that showed up asked if they could see more happy doggies. Happily, several group leaders started discussing the opportunity with strong support for the suggestion. All applauded when some of the adults agreed to arrange dog shows. Anyone could bring their dog and many could work with them for the events. They were pleased to understand how simple it would be to have agility courses for the people and their dogs. Other suggestions for outdoor bands and concerts turned into a huge celebration for the little Pomsky dog. The small and larger events that were being planned arrived at the top of the news stories and all were again thankful. Little Tahani looked the cutest and everyone agreed. The news station really enjoyed that all the people were happy with the community outreach and additional support.
The dog shelter was so much better and the staff was thankful for the incredible number of volunteers that signed up. The media that had showed up were enjoying the people and gifts of food that some had brought. The people were thankful they could mingle with the others and everyone was pleased with how polite the groups were together. They kept thanking the little dog and agreeing she had brought so many miracles for everyone. The "feel good story" hit the streets quickly and so many agreed they liked to be so happy with positive news stories about everyone working together in nice ways. Volunteers continued to call the shelter and the amount of support funding had increased in an extraordinary way with little Tahani, the little blued eyed miracle puppy.