The Biggest Baby Name Trends of 2019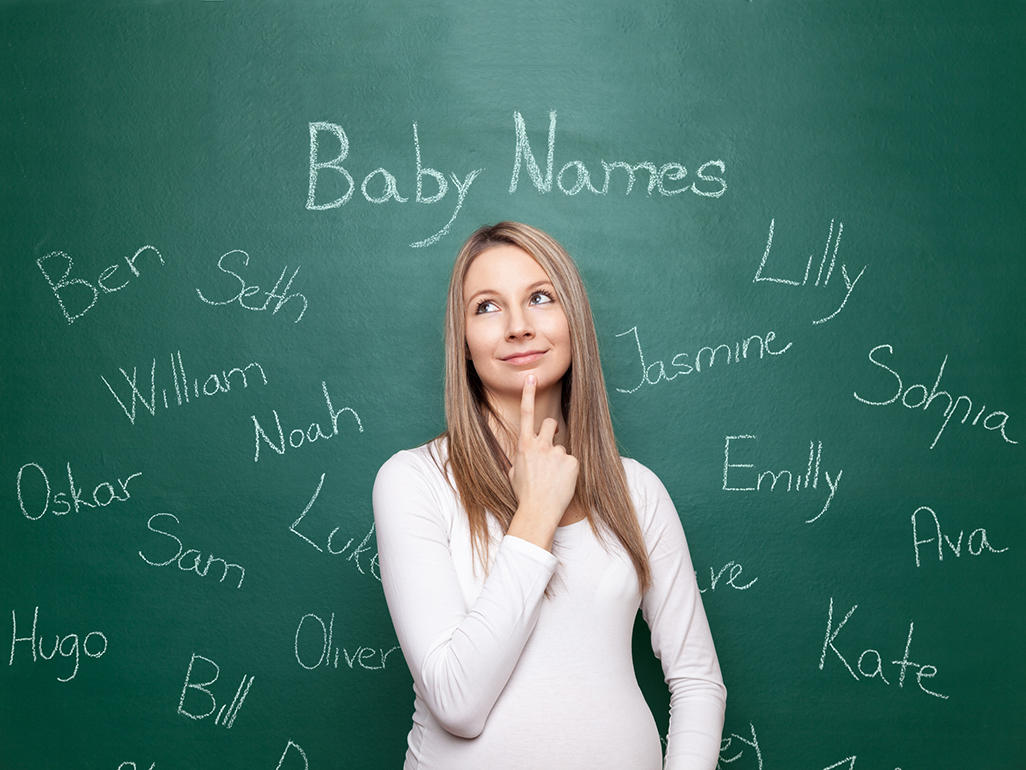 It may only be a month into the New Year, but there are have already been thousands of babies born. Just on New Year's Day alone 395,000 new ones were born, according to the United Nations. All these new babies need a name, and while some parents may have names picked out for years before conceiving, others' names are becoming a bit more trendsetting.
BabyCenter says that new parents are looking to pop culture to inspire their children's names and looking at everything from nature to celebrities, fashion and the South.
It turns out that some parents are looking toward the southern states for their baby name inspiration. Tennessee seems to be one of the most popular names, with it increasing 31% for boys and 21% for girls. Parents are also choosing popular cities in the state to look for their names. Memphis is on the rise, as well as Nash, which many think is short for Nashville. Raleigh and Georgia are also increasing. The biggest state, Texas, is not forgotten. Dallas, Antonio, and Austin are also increasing in popularity.
Charlotte and Savannah have been popular names for a while, but they are now also names that are inspired from southern states. Charlotte, North Carolina and Savannah, Georgia help with that inspiration.
In addition to places from the south, parents are getting inspiration from footwear. Van, coming from Vans, along with Chuck and Taylor from the popular Chuck Taylor Converse sneakers, are rising in popularity. In addition to these names, there are names inspired by Nike shoes including Jordan, Monarch, Cortez, and Max. The Adidas inspired names, such as Falcon, Smith, and Stan, are also increasing on the popularity lists.
Celebrities are also playing a huge role in trends. Not only for naming their children after some of these unique names, but their names are also becoming popular. Chrissy, after Chrissy Teigen, is up 27% and John Legend, her husband, is also up, boosting the name John 9%.
Video games are always a huge source of inspiration for parents that are looking for unique names. New games are constantly coming out, which gives parents new names to choose from. Some of the top ones include Corvo or Noctis from Dishonoured and Final Fantasy.
It may not just be the name that is unique, but also the spelling of the name. Parents are using some different vowel combinations in order to have the name stand out. Many spellings of popular girls names are ending with a double "e" sound, such as Harmonii. Other vowel combinations that are increasing in popularity include "iy" and "ae." Names with Ws in them are also becoming popular. These names include Harlow, Arrow, Willow, Winslow, and other unconventional options, such as Crew. Names with a "w" may be getting a moment, but "x" is still the most popular letter. Names such as Max and Xavier have been popular for a while, but now parents are getting even more creative with names such as Onyx or combining two other names and making one new name, such as Maxtin and Daxtin. If there is a way to put an "x" in the name, parents want to find a way. Sometimes one "x" isn't enough and spellings such as Jaxxon are increasing.
As the trend heads more toward unisex names for girls and people are accepting of more masculine names for girls, boy names are getting an even more masculine feel. Names such as Danger, Titan, Striker, and Chaos are being used.
Naming a baby is a highly personal experience and couples may have names they like that they just don't feel fit the child once it's born. Some of these names are definitely unique though.
Police Have 45-Minute Standoff With A Tiger Before Discovering It's Just A Toy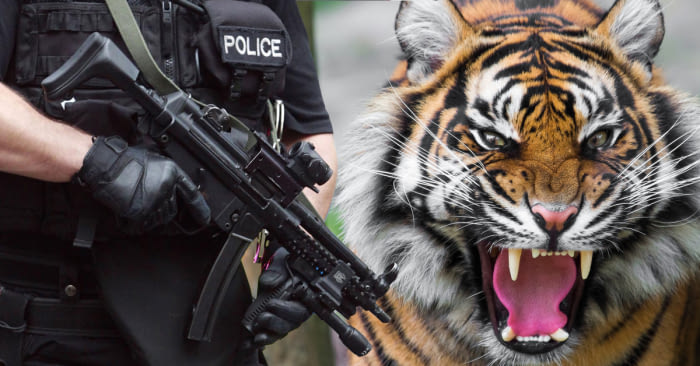 Police have a very difficult job that at times takes a toll on their perception and their ability to judge situations. That being said, sometimes what might seem like the worst situation possible is actually no where near as scary as you might imagine.
Just such a case happened in Scotland when police received a call that a wild tiger was loose on someone's property in February of 2018. The call was about what was perceived to be a wild tiger on the grounds of a farm in the Hatton area that was not restrained or caged. The police took the call from the farm owner himself who claimed he had spotted a real tiger on his farm.
It is not every day that you get a call about a wild animal being loose on someone's property, especially a tiger that could easily kill a person in a matter of seconds. The officers took the time to strategize and figure out how to get the tiger contained without hurting it. They dispatched officers to the farm to take care of the issue and to handle the tiger and before they knew it, they were in a heated and intense standoff with the beast.
They arrived quickly to find the flustered homeowner that was ready for the animal to be removed from his property. The police ended up in a standoff for about 45 minutes before someone noticed something fishy about the ferocious beast. Upon further inspection, it was found that the full size tiger they thought they were fighting, was actually just a stuffed animal that was life size and made to be very realistic.
Though officers felt silly following the call, it was for the best that the animal was not real as it would likely have been killed if it had been. It is not often that this type of animal is loose with the general public, not even in cases where zoos are nearby for the simple fact that they are secured to make sure that they do not escape.
In this case, everything worked out for the best but there have been numerous other cases where an animal escapes or is set free by its owner only to wreak havoc and to scare the living daylights out of everyone that sees them. In most cases, animals that are wild that do escape from captivity are humanely euthanized to prevent them from hurting anyone that is part of the general public.
Officers that were involved in the standoff may have felt silly but in the end it was best for beast and humans alike that the animal turned out to be stuffed. No word on what it was doing on the farm or how it got there but I'm sure the farm owner is happy as well that the ferocious beast turned out to be nothing more than an oversized children's toy that posed no threat.