The Biggest Baby Name Trends of 2019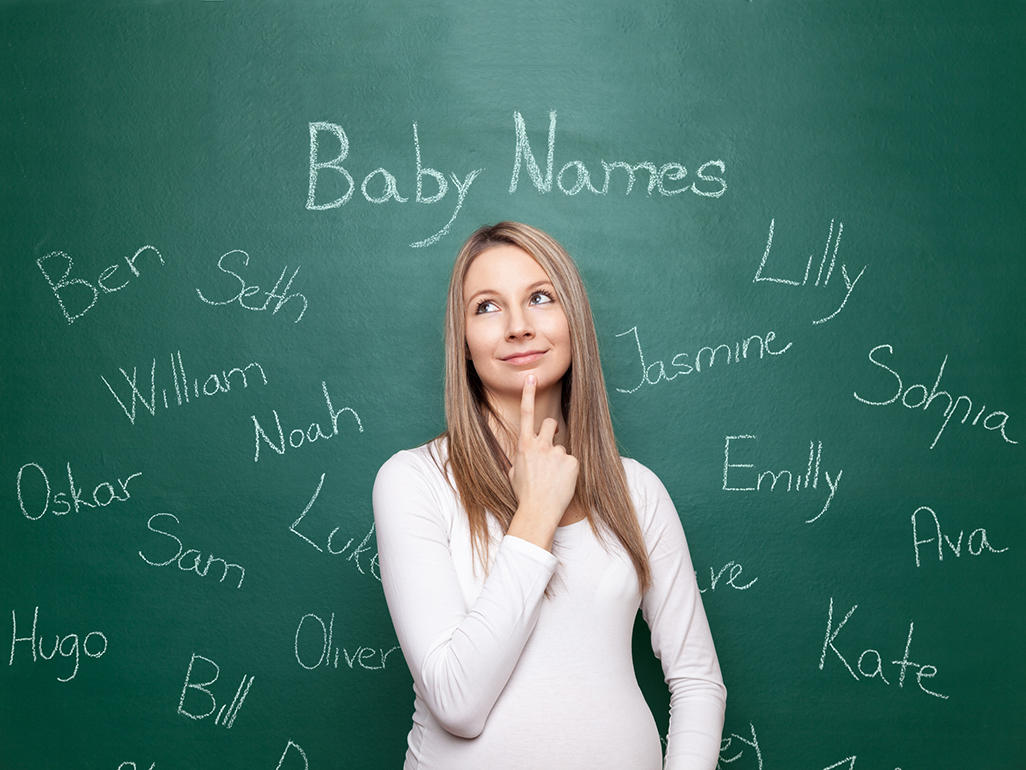 It may only be a month into the New Year, but there are have already been thousands of babies born. Just on New Year's Day alone 395,000 new ones were born, according to the United Nations. All these new babies need a name, and while some parents may have names picked out for years before conceiving, others' names are becoming a bit more trendsetting.
BabyCenter says that new parents are looking to pop culture to inspire their children's names and looking at everything from nature to celebrities, fashion and the South.
It turns out that some parents are looking toward the southern states for their baby name inspiration. Tennessee seems to be one of the most popular names, with it increasing 31% for boys and 21% for girls. Parents are also choosing popular cities in the state to look for their names. Memphis is on the rise, as well as Nash, which many think is short for Nashville. Raleigh and Georgia are also increasing. The biggest state, Texas, is not forgotten. Dallas, Antonio, and Austin are also increasing in popularity.
Charlotte and Savannah have been popular names for a while, but they are now also names that are inspired from southern states. Charlotte, North Carolina and Savannah, Georgia help with that inspiration.
In addition to places from the south, parents are getting inspiration from footwear. Van, coming from Vans, along with Chuck and Taylor from the popular Chuck Taylor Converse sneakers, are rising in popularity. In addition to these names, there are names inspired by Nike shoes including Jordan, Monarch, Cortez, and Max. The Adidas inspired names, such as Falcon, Smith, and Stan, are also increasing on the popularity lists.
Celebrities are also playing a huge role in trends. Not only for naming their children after some of these unique names, but their names are also becoming popular. Chrissy, after Chrissy Teigen, is up 27% and John Legend, her husband, is also up, boosting the name John 9%.
Video games are always a huge source of inspiration for parents that are looking for unique names. New games are constantly coming out, which gives parents new names to choose from. Some of the top ones include Corvo or Noctis from Dishonoured and Final Fantasy.
It may not just be the name that is unique, but also the spelling of the name. Parents are using some different vowel combinations in order to have the name stand out. Many spellings of popular girls names are ending with a double "e" sound, such as Harmonii. Other vowel combinations that are increasing in popularity include "iy" and "ae." Names with Ws in them are also becoming popular. These names include Harlow, Arrow, Willow, Winslow, and other unconventional options, such as Crew. Names with a "w" may be getting a moment, but "x" is still the most popular letter. Names such as Max and Xavier have been popular for a while, but now parents are getting even more creative with names such as Onyx or combining two other names and making one new name, such as Maxtin and Daxtin. If there is a way to put an "x" in the name, parents want to find a way. Sometimes one "x" isn't enough and spellings such as Jaxxon are increasing.
As the trend heads more toward unisex names for girls and people are accepting of more masculine names for girls, boy names are getting an even more masculine feel. Names such as Danger, Titan, Striker, and Chaos are being used.
Naming a baby is a highly personal experience and couples may have names they like that they just don't feel fit the child once it's born. Some of these names are definitely unique though.
Handicapped Puppy Befriends Flightless Pigeon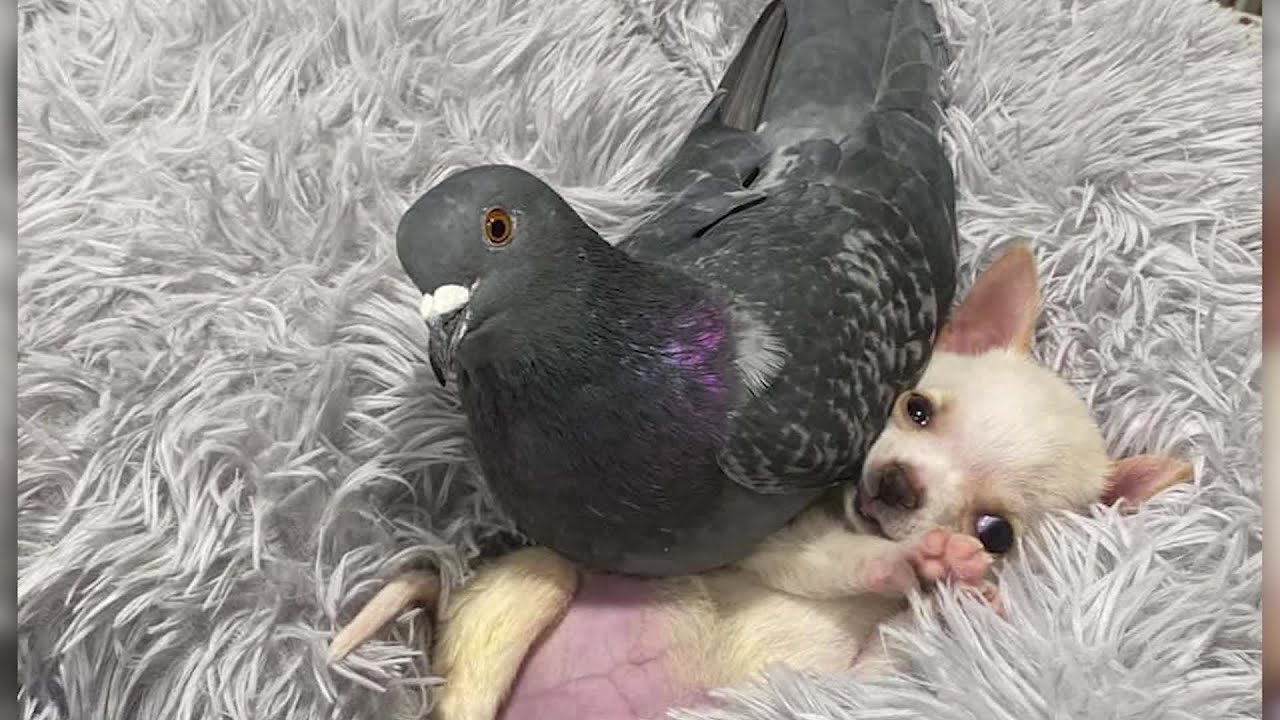 In Rochester, NY, Sue Rogers runs a non-profit called the Mia Foundation. The rescue organization rescues and rehabilitates animals who have birth defects or deformities and tries to find them a loving home. About a year ago, a pigeon was found unable to move in the parking lot of a car dealership. The pigeon was huddled and cowering on the ground. When a local wildlife rescue was called, they said the bird had neurological damage that caused him not to be able to fly. They thought that euthanization would be the best option for him.
Sue was having none of that. She stepped in and took the bird, who she named Herman, under her wing, so to speak. She made space for him in her shelter and kept him close where she could keep an eye on him. He liked to sit on a furry dog pillow and watch her work.
A couple months ago, a tiny Chihuahua was brought to the Mia Foundation. He was an infant, maybe a few months old, when his South Carolina breeders sent him to Sue. He's a teacup sized Chihuahua they named Little Lundy and he was born with spinal cord damage. Sue also determined that he was suffering from swimmers syndrome. Swimmers syndrome is a developmental deformity that causes the front and hind legs to be splayed out. This makes it almost impossible for Little Lundy to walk.
Although swimmers syndrome is thought to be untreatable, according to a few studies and an article in a veterinary journal, it can be treatable. With some physical therapy and at-home treatment, Little Lundy could live a long and happy life, which is exactly what Sue plans for him.
When Little Lundy arrived at the Mia Foundation he decided to get acquainted with his new surroundings and the other animals at the shelter. One particular encounter, created a friendship that has gone viral. Herman and Little Lundy, a puppy and a pigeon, are the unlikeliest of friends, but they have a lot in common. They both have trouble walking, or flying in Hermans case, and they were living in the same place. You could say, they were in the right place at the right time to become instant friends.
In the six weeks they have been together, Herman and Little Lundy have become inseparable. They do everything together, which is a lot of sleeping and snuggling. Mostly, with Herman sitting on top of Little Lundy, which doesn't bother him in the slightest. This friendship was so out of the ordinary that Sue had to document it. The viral sensation of the puppy and pigeon has brought attention to the Mia Foundation that was much needed. The rescue organization runs solely on donations to help cover the costs of taking care of the animals and for needed surgeries. So far, about $6000 was donated because of this unlikely friendship and over 100 adoption inquiries. Hopefully when they are adopted, they are able to stay together.