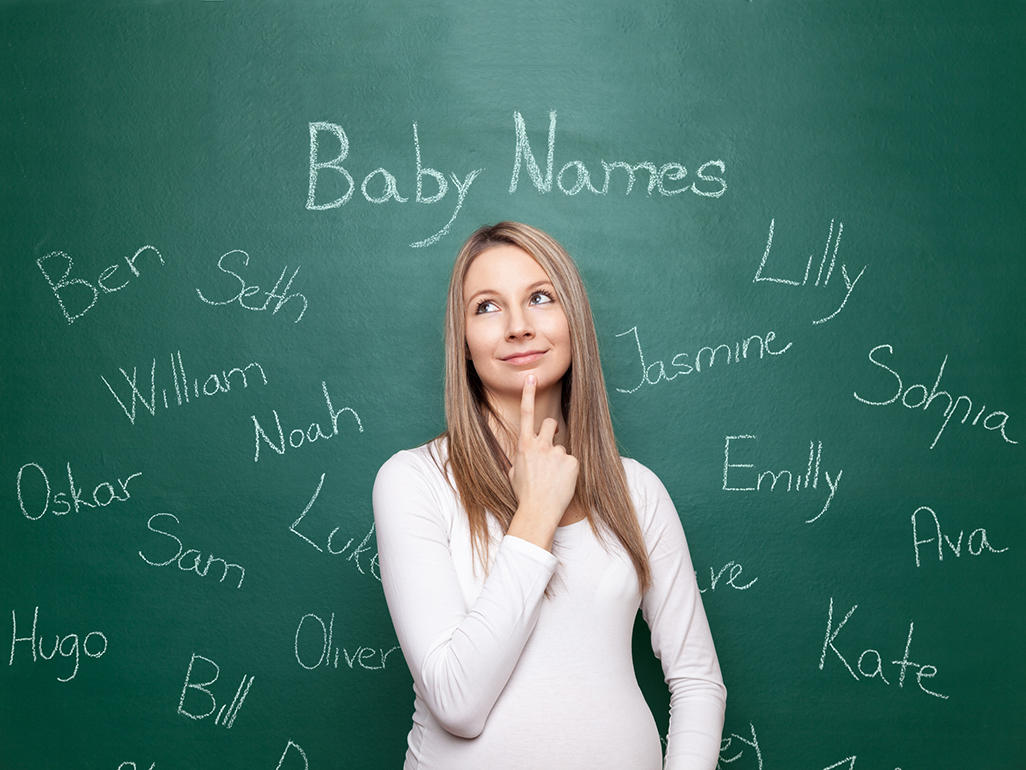 The Biggest Baby Name Trends of 2019
It may only be a month into the New Year, but there are have already been thousands of babies born. Just on New Year's Day alone 395,000 new ones were born, according to the United Nations. All these new babies need a name, and while some parents may have names picked out for years before conceiving, others' names are becoming a bit more trendsetting.
BabyCenter says that new parents are looking to pop culture to inspire their children's names and looking at everything from nature to celebrities, fashion and the South.
It turns out that some parents are looking toward the southern states for their baby name inspiration. Tennessee seems to be one of the most popular names, with it increasing 31% for boys and 21% for girls. Parents are also choosing popular cities in the state to look for their names. Memphis is on the rise, as well as Nash, which many think is short for Nashville. Raleigh and Georgia are also increasing. The biggest state, Texas, is not forgotten. Dallas, Antonio, and Austin are also increasing in popularity.
Charlotte and Savannah have been popular names for a while, but they are now also names that are inspired from southern states. Charlotte, North Carolina and Savannah, Georgia help with that inspiration.
In addition to places from the south, parents are getting inspiration from footwear. Van, coming from Vans, along with Chuck and Taylor from the popular Chuck Taylor Converse sneakers, are rising in popularity. In addition to these names, there are names inspired by Nike shoes including Jordan, Monarch, Cortez, and Max. The Adidas inspired names, such as Falcon, Smith, and Stan, are also increasing on the popularity lists.
Celebrities are also playing a huge role in trends. Not only for naming their children after some of these unique names, but their names are also becoming popular. Chrissy, after Chrissy Teigen, is up 27% and John Legend, her husband, is also up, boosting the name John 9%.
Video games are always a huge source of inspiration for parents that are looking for unique names. New games are constantly coming out, which gives parents new names to choose from. Some of the top ones include Corvo or Noctis from Dishonoured and Final Fantasy.
It may not just be the name that is unique, but also the spelling of the name. Parents are using some different vowel combinations in order to have the name stand out. Many spellings of popular girls names are ending with a double "e" sound, such as Harmonii. Other vowel combinations that are increasing in popularity include "iy" and "ae." Names with Ws in them are also becoming popular. These names include Harlow, Arrow, Willow, Winslow, and other unconventional options, such as Crew. Names with a "w" may be getting a moment, but "x" is still the most popular letter. Names such as Max and Xavier have been popular for a while, but now parents are getting even more creative with names such as Onyx or combining two other names and making one new name, such as Maxtin and Daxtin. If there is a way to put an "x" in the name, parents want to find a way. Sometimes one "x" isn't enough and spellings such as Jaxxon are increasing.
As the trend heads more toward unisex names for girls and people are accepting of more masculine names for girls, boy names are getting an even more masculine feel. Names such as Danger, Titan, Striker, and Chaos are being used.
Naming a baby is a highly personal experience and couples may have names they like that they just don't feel fit the child once it's born. Some of these names are definitely unique though.
Mayor Max III: The Golden Retriever Who Leads with Love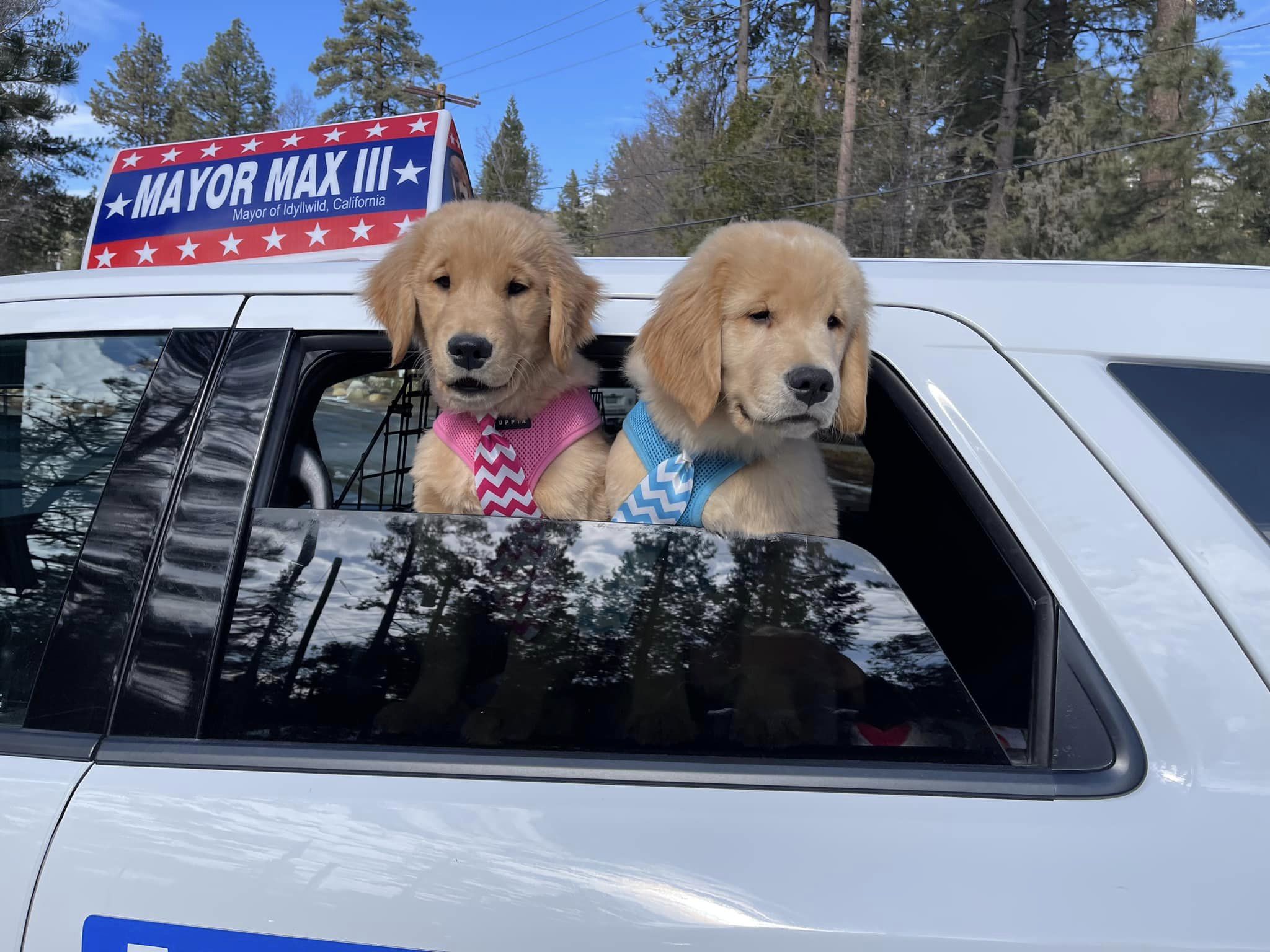 In the picturesque unincorporated mountain town of Idyllwild, nestled in the heart of Southern California, an extraordinary political figure has been making waves for the past year. But this isn't your typical politician; this is Mayor Max III, a lovable and charismatic golden retriever who has celebrated a year in office as the town's mayor. In a town known for its unique and quirky traditions, Max III has carved out a special place in the hearts of the residents.
The legacy of golden retriever mayors in Idyllwild began in 2012 when Mayor Max I took office, followed by Mayor Max II. These remarkable dogs were more than just pets; they were symbols of unity and positivity in a world sometimes marked by division and strife. Max III proudly continues this legacy, and some say he possesses a unique talent passed down from his predecessors—a charming "mouth-closing trick."
Phyllis Mueller, Max III's owner, attests to the magic of this trick. "I just held the treat above his mouth, and he knew exactly what to do, without any instruction," she says with a proud smile. This special skill has become a signature move during his public appearances in the center of town, where Max III has embraced his role with enthusiasm.
Mayor Max III's duties extend beyond his charming tricks. He is a dog on a mission to bring joy and comfort to the people of Idyllwild. His calendar is filled with visits to schools, nursing homes, and hospitals, where he spreads cheer and offers a welcome distraction from life's challenges. "It's a fun way to do politics because we don't do anything divisive, ever," Mueller explains.
Max's journey to becoming the mayor of Idyllwild is a heartwarming tale. Phyllis Mueller, a successful owner of a full-service marketing agency, always maintained a commitment to living on a smaller budget with the intention of giving back to the community. When she adopted Max, she realized that golden retrievers were the perfect ambassadors for her mission to achieve world peace through love and compassion.
Several golden retrievers later, Mueller, along with her husband Warren and their elderly dog Max, made a life-changing move from Pasadena to Idyllwild in the summer of 2011. Fate seemed to be on their side when the town's animal rescue center announced that it would be holding its first-ever election for a non-human mayor. This was the opportunity they had been waiting for.
In their cozy mountain home, Mayor Max III enjoys the perks of his position. Mueller proudly showcases one of two tie closets for the mayor, where Max's collection boasts an impressive 3,000 ties. However, being a mischievous pup at heart, Max couldn't resist indulging in a few of his ties, devouring three of them during his first month in office.
But beyond the ties and the charming tricks, Mayor Max III serves as a reminder to the people of Idyllwild that there is still goodness in the world. "Every day, people do good things," says Mueller, "and these dogs here, they are living angels, and they love you with all their heart."
As Mayor Max III continues his reign, the town of Idyllwild remains a shining example of how love, unity, and the unbreakable bond between humans and their four-legged companions can make the world a better place—one adorable golden retriever at a time.