The Biggest Baby Name Trends of 2019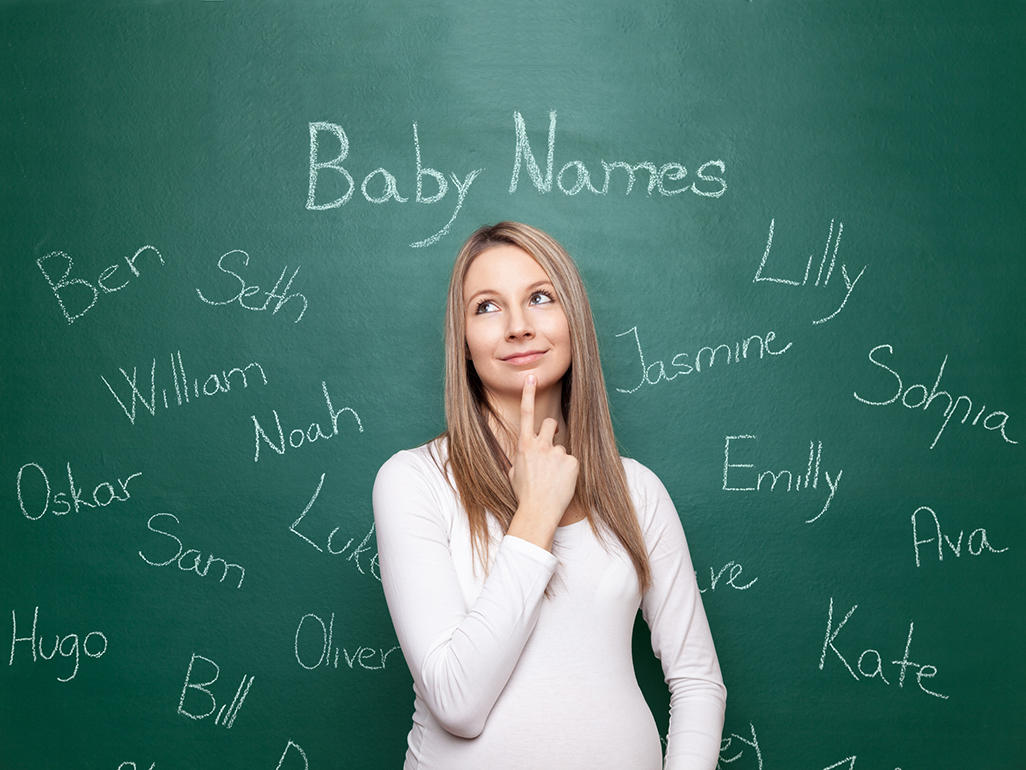 It may only be a month into the New Year, but there are have already been thousands of babies born. Just on New Year's Day alone 395,000 new ones were born, according to the United Nations. All these new babies need a name, and while some parents may have names picked out for years before conceiving, others' names are becoming a bit more trendsetting.
BabyCenter says that new parents are looking to pop culture to inspire their children's names and looking at everything from nature to celebrities, fashion and the South.
It turns out that some parents are looking toward the southern states for their baby name inspiration. Tennessee seems to be one of the most popular names, with it increasing 31% for boys and 21% for girls. Parents are also choosing popular cities in the state to look for their names. Memphis is on the rise, as well as Nash, which many think is short for Nashville. Raleigh and Georgia are also increasing. The biggest state, Texas, is not forgotten. Dallas, Antonio, and Austin are also increasing in popularity.
Charlotte and Savannah have been popular names for a while, but they are now also names that are inspired from southern states. Charlotte, North Carolina and Savannah, Georgia help with that inspiration.
In addition to places from the south, parents are getting inspiration from footwear. Van, coming from Vans, along with Chuck and Taylor from the popular Chuck Taylor Converse sneakers, are rising in popularity. In addition to these names, there are names inspired by Nike shoes including Jordan, Monarch, Cortez, and Max. The Adidas inspired names, such as Falcon, Smith, and Stan, are also increasing on the popularity lists.
Celebrities are also playing a huge role in trends. Not only for naming their children after some of these unique names, but their names are also becoming popular. Chrissy, after Chrissy Teigen, is up 27% and John Legend, her husband, is also up, boosting the name John 9%.
Video games are always a huge source of inspiration for parents that are looking for unique names. New games are constantly coming out, which gives parents new names to choose from. Some of the top ones include Corvo or Noctis from Dishonoured and Final Fantasy.
It may not just be the name that is unique, but also the spelling of the name. Parents are using some different vowel combinations in order to have the name stand out. Many spellings of popular girls names are ending with a double "e" sound, such as Harmonii. Other vowel combinations that are increasing in popularity include "iy" and "ae." Names with Ws in them are also becoming popular. These names include Harlow, Arrow, Willow, Winslow, and other unconventional options, such as Crew. Names with a "w" may be getting a moment, but "x" is still the most popular letter. Names such as Max and Xavier have been popular for a while, but now parents are getting even more creative with names such as Onyx or combining two other names and making one new name, such as Maxtin and Daxtin. If there is a way to put an "x" in the name, parents want to find a way. Sometimes one "x" isn't enough and spellings such as Jaxxon are increasing.
As the trend heads more toward unisex names for girls and people are accepting of more masculine names for girls, boy names are getting an even more masculine feel. Names such as Danger, Titan, Striker, and Chaos are being used.
Naming a baby is a highly personal experience and couples may have names they like that they just don't feel fit the child once it's born. Some of these names are definitely unique though.
Mother Goose Saves Her Babies from a Hungry Leopard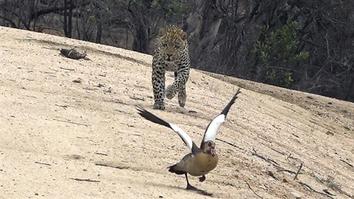 There is a saying down south that goes, "Don't mess with momma!" A mother will do anything they can to protect their offspring. It does not matter if it is a "David and Goliath" situation. Leopards are one of the quickest creatures on the planet. A hungry leopard cornered a family of Egyptian Geese, and the mother goose saved her babies with intelligence.
In South Africa, at the Sabi Sands Game Reserve, a male leopard was captured on video how he planned to have geese for dinner. The leopard was quickly outsmarted by the mother goose who separated herself from the flock and her young. She faked a wing injury and caught the attention of the leopard, forcing him to chase her instead of the others. The mother knew this was the only way to save her babies which was too young to run or fly away. This heroic act drew the leopard away so the other geese could take the babies to safety.
If an animal senses its prey is injured, it will be its choice of the kill. This mother goose timed it perfectly and was in the perfect environment. Leopards can only hold their speed and stamina for a short time. The mother goose kept the leopard chasing her through a water hole which wore out the leopard. When the mother goose saw the leopard was exhausted, she continued to fake the injury upon getting out of the water with the leopard on her tail. When the mother goose had the leopard far away from doing any harm to the flock and her babies, the tired leopard gave up the chase. The mother goose made her way back to the flock and mother and babies were reunited safe and sound.
There are different types of geese, but they all keep the same loyalty to their flock. For example, if one goose gets hurt or sick and falls out of formation, then a few geese will stay with the sick or injured for protection. They will not leave the goose until it dies or flies. The geese will remain with each other when they take off again. They may fly with another flock until they catch up to their own.
Geese are territorial creatures and can get vicious when people walk by their family or their babies. If they have a nest and someone walks by, rest assure, they will attack. Geese will not attack a predator. In the case of this leopard or another large predator, they use their intelligence to ward them off. It can be amazing to watch nature and how intelligent some animals are.
Here we learn of the heart of a mother and the loyalty of a flock of geese. We learned how instinct takes over fear, and this mother goose becomes the ultimate hero. The flock pulled together, and they all waddled away happy. The ultimate lesson is, in nature, it is the survival of the fittest, but it is also the survival of the smartest.