The battle of Saving the planet from the man-made climate crisis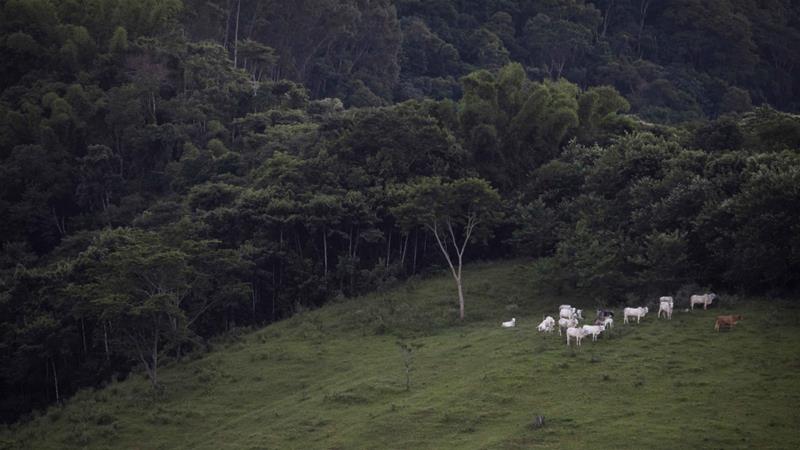 America has gone through a series of disasters since the 1900s. Some hazards are natural, while others are man-made—directly or indirectly caused by human beings. We cannot forget the 1930 dust storm—popularly known as the Dust Bowl that ravaged throughout the Great Plains states, killing thousands of people and leaving over two million displaced. The horrific storms choked livestock, destroyed everything they came across, including houses. Crops were also not spared; they even blocked the sun!
Human activity
Just like other climate crisis caused by man today, the Dust Bowl was primarily caused by human activity during the early 1920s. Farmers had begun using machinery to farm, which ripped off the prairie's natural anti-drought grasses and fertile topsoil, and that was not all. Later, drought struck the region in 1931, and black blizzards—massive dust storms–took over the plains. By mid-1935, more than 35 million acres of farmland had been destroyed while the topsoil of over 100 million acres blown away.
Action
President Franklin Roosevelt requested the Civilian Conservation Corps, the US Forest Service, and the Works Progress Administration to create a shelter belt with trees running in a 100-mile wide zone starting from North Dakota to Texas. This would help save the land and provide a permanent natural barrier against dust storms. Before the end of 1935, planting had already commenced in Green County, Southwest of Oklahoma.
This was practically the most strategic position, to begin with as the trees were quite effective at holding and protecting the topsoil, which would eventually stabilize the land. Trees offered natural barriers to prevent winds and dust from sweeping the plains. By 1942 over 220 million trees had been planted, 30, 233 shelter belts covering over 18,600 sq. Miles. For records, this was the most focused and largest US government project of addressing environmental crises.
History repeating itself
Presently, the shelter belt in the Great Plains is slowly getting eliminated by farmers cutting down trees to create room for planting. In Nebraska alone, approximately 57% of FDR trees are down, either cut or burned. With such trends, the Dust Bowl is in every way knocking or waiting for an opportunity to strike. Nature is unforgiving and a dreaded ecological disaster not just for America alone, but for the whole world. While climate continues being a timing bomb, America seems unbothered or has lost the ability to make efforts towards saving the environment.
Planting around 220 million trees seems like a dream or a fairy tale that never existed in a country that has been neglecting massive infrastructure projects for years. But if we could come together and take the responsibility to plant trees, we would all be combating our country's contribution to climate change and ultimately making the world a better place.
What should be done
According to Tom Crowther, an ecologist at the Swiss university ETH Zurich, if we could all work together and plant about 1.2 trillion trees across the planet, they would be able to absorb a minimum of 90 billion tons of carbon dioxide. Trees are a great way of getting rid of carbon dioxide from the atmosphere. Other countries have embraced tree planting, and others are already working on planting more trees.
China has already planted more than 50 billion trees in its anti desertification project—the Great Green Wall. The Australian government also announced to plant one billion trees by 2030, and the UN's Billion Tree campaign has already planted over 15 billion trees since its launch in 2006. We hope that the American government will also come together to help in this mighty fight of saving the planet.

Man's Best Friend, Except When It's Time for the Weather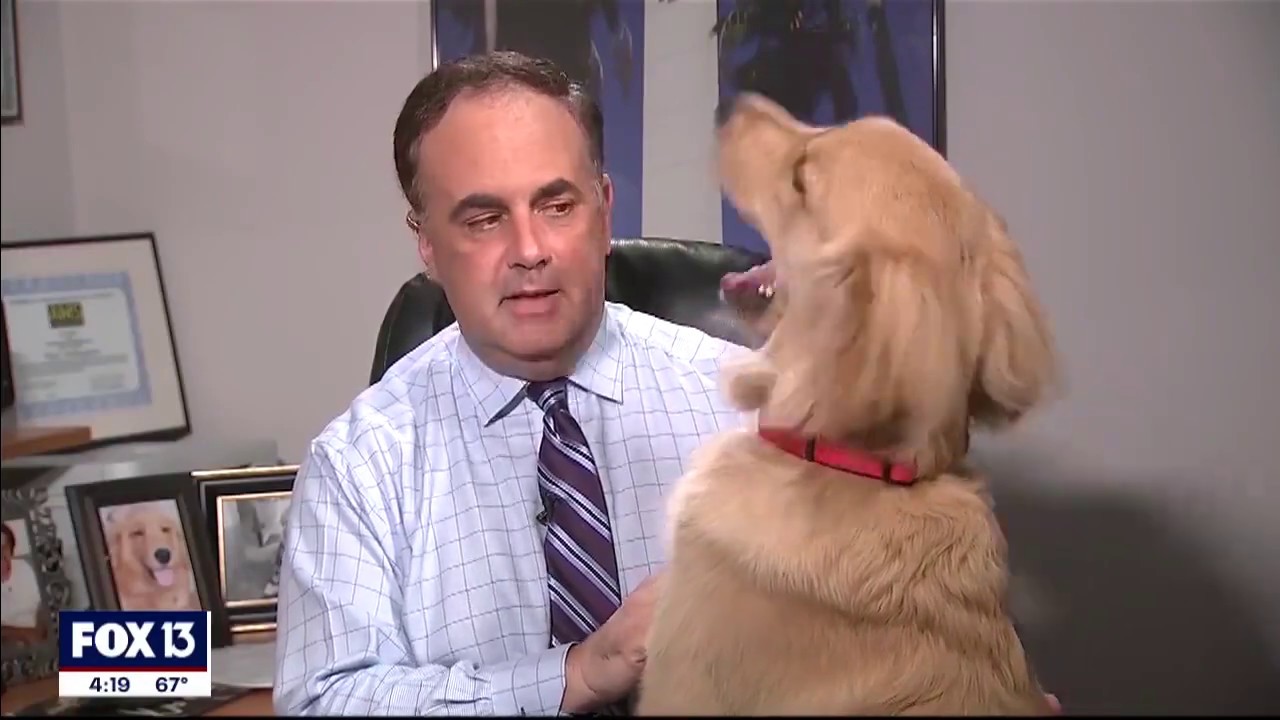 Working from home these days comes with a number of new challenges and risks that most never expected to deal with in their careers. But when the computer camera or conference video is placed in one's private accommodations, all sorts of issues can pop up that folks normally don't deal with in the office setting. Everything from what kind of photos, art or prints one has in the background to their furniture in a personal room to everything else the home is shared with becomes potentially exposed. And in the case of a particular weatherman trying to provide his meteorologist work online, man's best friend can be a notable interruption.
Paul Dellegato regularly works as meteorologist for Fox 13 based in Florida. However, like many others, Paul had to figure out in short notice how to relocate his work and his broadcast to his home to maintain social distance and health safety. While the access to his work networks and computer setups wasn't too hard, the readjustment to a home office and presentation place for his work took a bit of additional thinking. He had to pick a place in the house that would be free of distractions, walk-in surprises, problematic backgrounds, and not be invasive to his own home as well. What Paul didn't count on was that his own extended family might end up being the real disruption to Paul's broadcast.
In the clip provided, Paul is working as usual on his life TV broadcast and covering the weather for the day and the next few days' expectation. As he's going through the details and the changes in high and low pressures as well as the temperature predictions, someone doesn't want to let the weatherman continue. Paul's golden retriever, Brody, has decided to be a gate crasher and literally jump up in Paul's face and personal space. No matter how much Paul tries, his dog just keeps being persistent for his master's attention. Chances are the dog is probably hungry for dinner and is making a point about it. Doing so, however, Paul's dog is not only making a presence on the screen, the canine is goofing up the weather graphics on the nearby computer, making a ton of noise, and showing how useless it is for Paul to try to and stop the chaos. The audience loves it and Brody, and Paul's dog became the new digital mascot for Fox 13.
The weatherman's crisis resonates with all of us. We're all going through a big disruption, trying to reconstruct our professional work lives from home all over the country. So, to find a bit of humor in Paul's online dilemma with Brody provides a cathartic effect, helping us all find some humor and a bit of lightness in watching. Once you watch the show clip, you'll understand why Paul's situation went viral so fast.
Things didn't turn out bad for Paul. He earned big commendations for how patient he was able to stay under duress from Brody and the dog's insistent interruptions of his weather show. And it was clear Paul loves his furry buddy. So, the feeling now is the heck with the weather maps. How Brody behaves on camera will indicate if tomorrow will be a good weather day or otherwise.