The Amazing Parrot That Tells Alexa to Zip It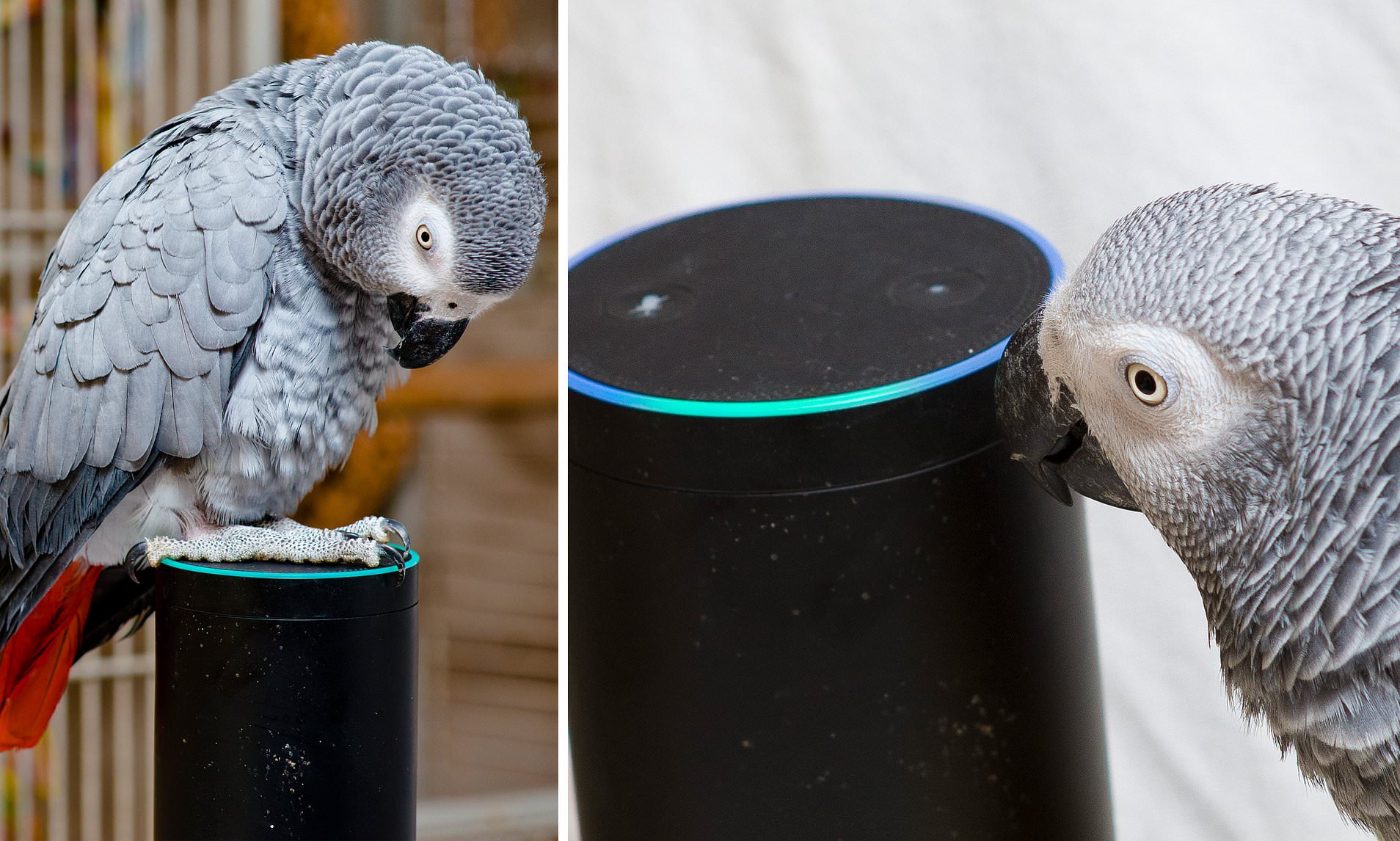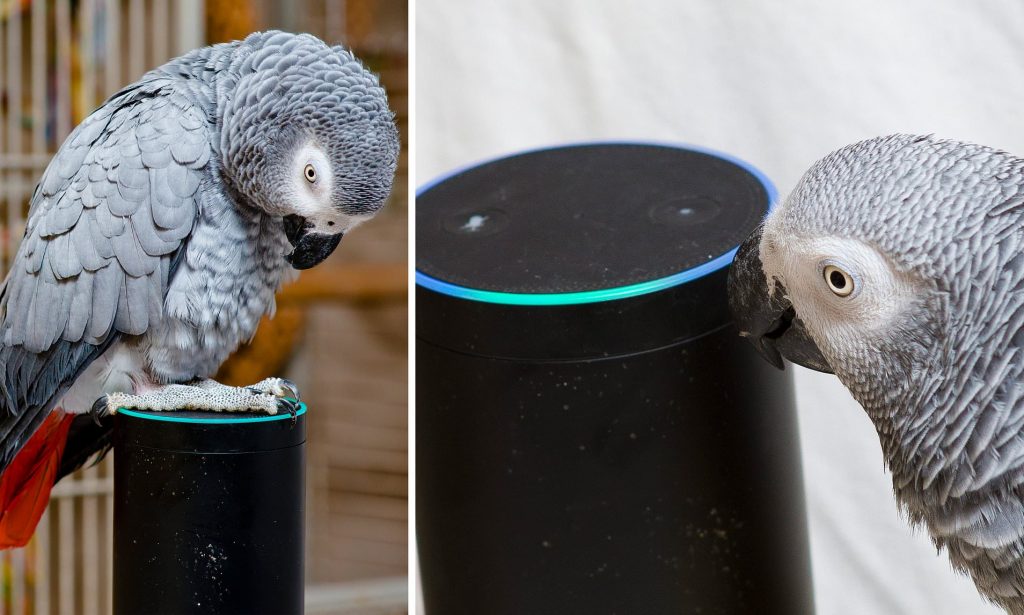 Not everyone is a fan of Frank Sinatra. Some might think that's blasphemy, but the night lounge crooner isn't on the top list of everybody's easy listening portfolio. Where it really gets interesting, however, is when the 1950s singer catches the attention of one particular parrot, Mr. Magoo. Now, everyone knows parrots have an interesting ability to make repeat sounds that are very similar to human language. That is in fact where the word "parrotting" comes from in terms copying the statements of someone else repeatedly. But simple copying isn't necessarily anything to write home about. Animals copy things all the time. Where it becomes interesting, however, is where sound from an animal shows intelligence and considered response to stimuli. In the case of Mr. Magoo, that bird wasn't very pleased with the stimuli that comes out of an Alexa when it plays Frank Sinatra songs.
The first time it was noticed, Mr. Magoo was likely assumed to be simply squawking as parrots normally do. However, the bird's owner began to pay attention and realized a particular pattern. Every time a Sinatra song was played on the nearby Alexa, Mr. Magoo would make it very clear the song needed to stop. Not only did Mr. Magoo figure out the word stop gets the machine to change its play list, the bird deduced it was the most effective way to get Sinatra songs in particular to stop playing. Mr. Magoo's owners are so amazed by this simple by amazing behavior, they videotaped it for everyone to see themselves online.
And true to his nature, Mr. Magoo let's loose his sentiments about Frank Sinatra's singing trying to get the nearby Alexa to either stop or do something else, preferably play different music. Whether Mr. Magoo likes any music at all isn't really clear or scientifically proven, but he does consistently show a clear negative reaction to crooning tunes. And Alexa understands the command to change the lineup, which makes the entire experience that much more interesting.
Now if it was someone's dog, there would likely be a lot of howling but hardly any kind of sound that one could attribute to language. If it was a cat, the animal would likely just disappear and leave the room. But like his parrot brethren, Mr. Magoo is the kind of bird that confronts a problem directly and let's loose his feelings on the matter. Amazon probably never anticipated its digital voice interface would be working with a parrot, but that's the reality with the consumer public. All sorts of things can happen that the marketing department couldn't possibly anticipate. And when it involves a feisty parrot named Mr. Magoo, you can bet that the designers of Alexa didn't have a vocal bird on their list of test voices to generate product instructions.
The Champion Taco-Eating Pit Bull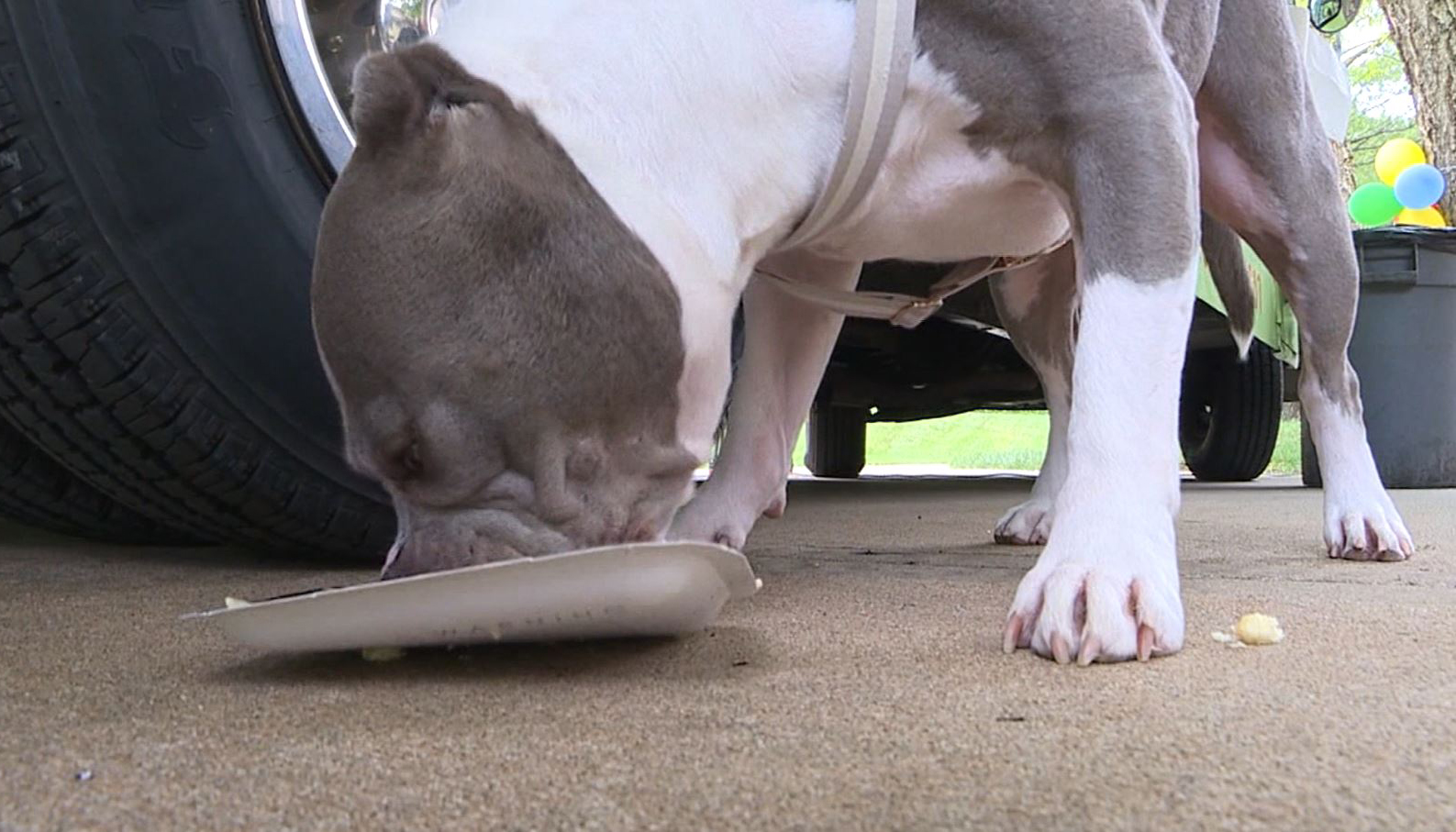 My neighbor Jose had just adopted a special pit bull from the local rescue shelter. It had been the faithful companion for five years of Jose's elderly friend who had passed away a few months earlier. Because pit bulls have a bad rap, nobody wanted the dog, so the shelter planned to put it to sleep. When my neighbor learned that his friend's faithful companion was about to be killed, he immediately adopted the dog. I don't know about cats having nine lives, but that dog definitely got a second life.
That dog went everywhere with Jose. The dog's name was Lucky, but Jose made a point of calling him something like "Lu-key." Jose even got that large pooch service-dog certified, which meant he could take that dog into the supermarkets and even into the county fair.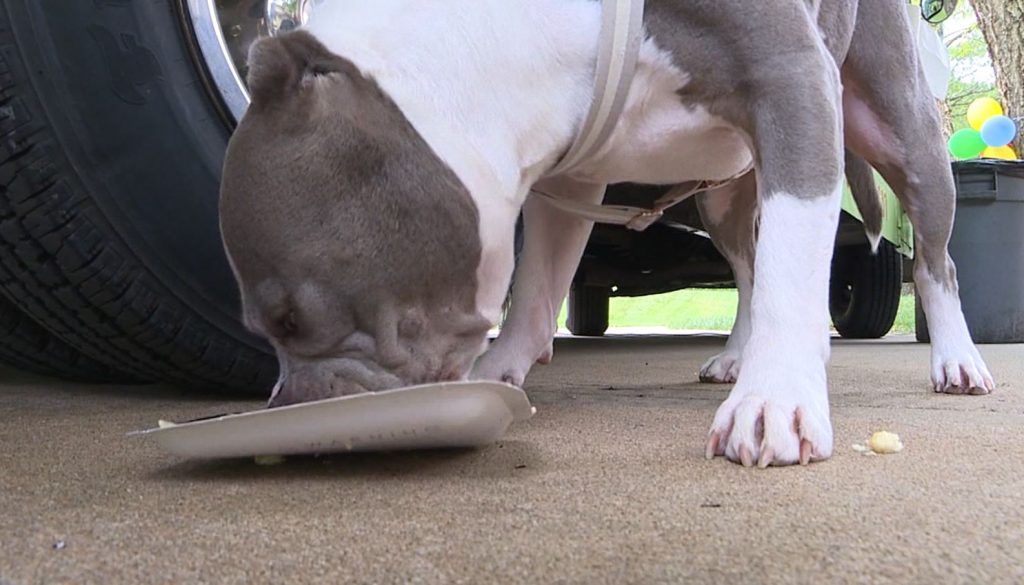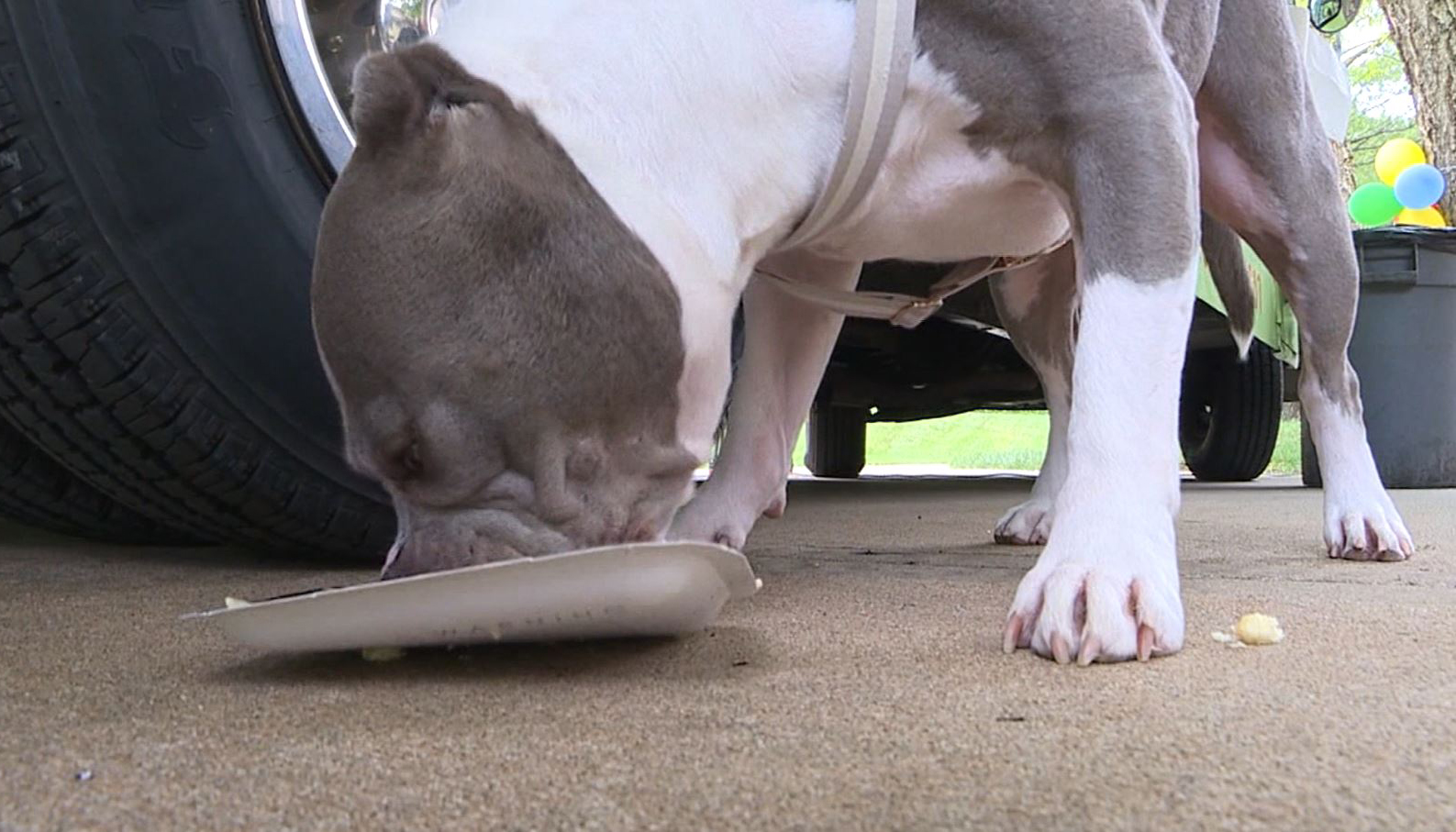 Last July, I was assigned to judge the taco eating contest. A few months later the county fair started. Somehow Jose managed to get Lucky into the fair on my judgment day. According to him, the ticket office at first refused to let Lucky the service dog go in, because of all the other animals there. So Jose was sent to the exhibitor's entrance, where the fair's president was. After the president argued with Jose a bit, he was left at the gate with Lucky while the fair officials argued about what to do. During that time, exhibitors with other dogs, cats, pigs, and birds of all kinds, came into the fair through that same gate. Lucky looked at those other animals but did not budge from Jose's side. Not a sound came from him, though other animals sometimes made a racket. The president noticed that and then decided to let Jose and Lucky conditionally come in; Lucky was in no way to disturb the other animals, children, or people.
A local guy named Walt came to the taco eating contest as a participant, not letting his wife know. We had TV-like tables set up with fifteen Mama Juanita's Taqueria soft-shelled chicken tacos on each one, the best tacos for hundreds of miles. The contestant who at them the fastest won the contest. It happened that Jose and Lucky were the closest to Walt's table.
Well, no sooner had I blown the start whistle than Walt's wife screamed out his name, "Walter Higgins! Get over here!" At that shout, he jumped up and bumped over his table filled with tacos, in front of Lucky. Walt then bolted away from that area as fast as a rooster with its tail feathers aflame. Well, Lucky apparently felt lucky, so he jumped the few feet needed to get at all those tacos on the ground in front of him and started gobbling them down. It wasn't long before all the contest spectators were watching Lucky, some aiming their Instagram-linked iPhone cameras at him. It was only later we discovered that CNN also had a cameraman at that event. Not only did Lucky eat all the tacos, but he was also the first to finish them as well!
Since the top two human taco eating contest champions were state-level champs, it didn't take the local folk much time to declare, over the protest of those two guys, Lucky the 2015 taco eating contest winner. CNN national news and its website showed scenes of Lucky gobbling up the last of the tacos. The fair's Facebook page ended up with the greatest number of views in local history. The social media sensation Lucky would become the "picture boy" for the next state fair.