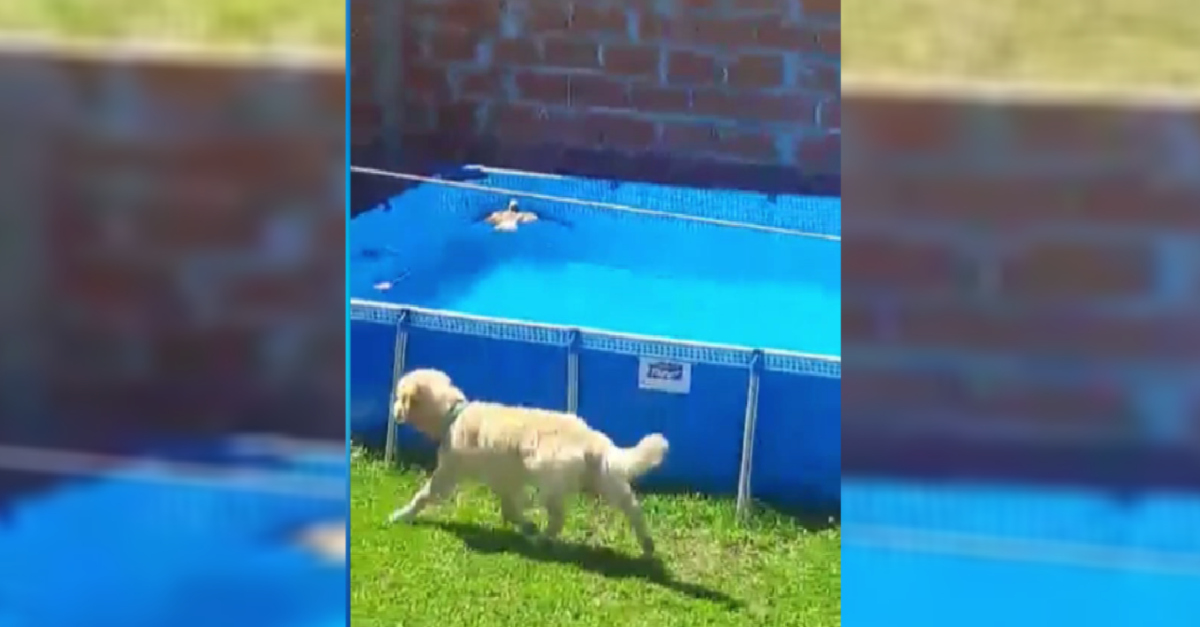 Many humans dream of being a hero. They think about all the ways they might be able to do so: become a police officer or fireman, join the military, maybe get bit by a radioactive spider or struck by lightening. The truth is, though, that you do not need any of that to be a hero. The decisions you make on a daily basis, the response you have to the unexpected, and how you give of yourself even if it does not benefit you- that is what makes a hero. Just take it from Yago…
Yago is a beautiful golden retriever who lives with his humans in Buenos Aires, Argentina. He was simply enjoying a day in his back yard when he noticed a bird drowning in the family pool. The poor bird was scared to death, and I am quite sure that seeing Yago there was not the least bit comforting. After all, he could easily eat the helpless bird. Even as the bird is flapping around, frantically waving its wings, Yago keeps his cool. He assesses the situation, find the best point of rescue, and gently pulls the frightened bird from the water.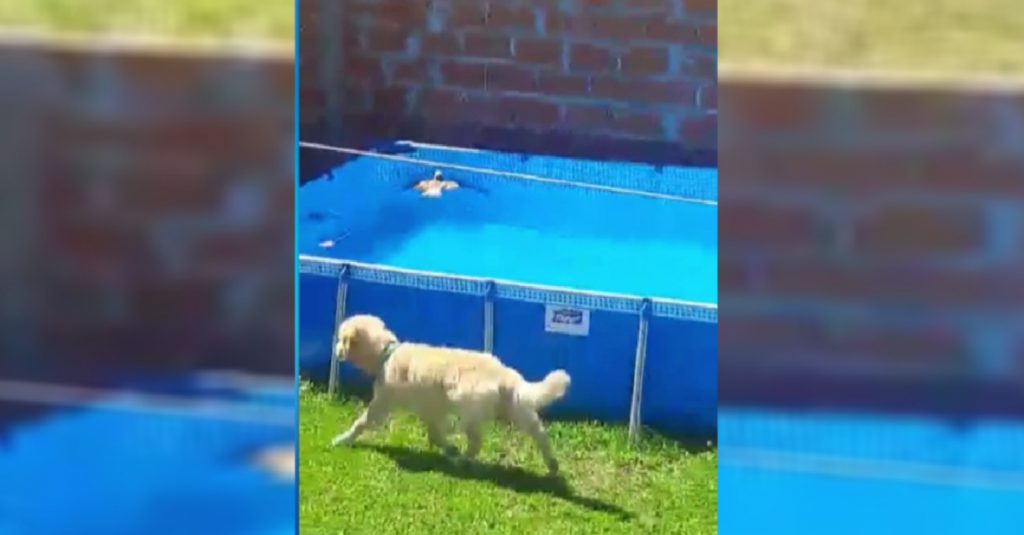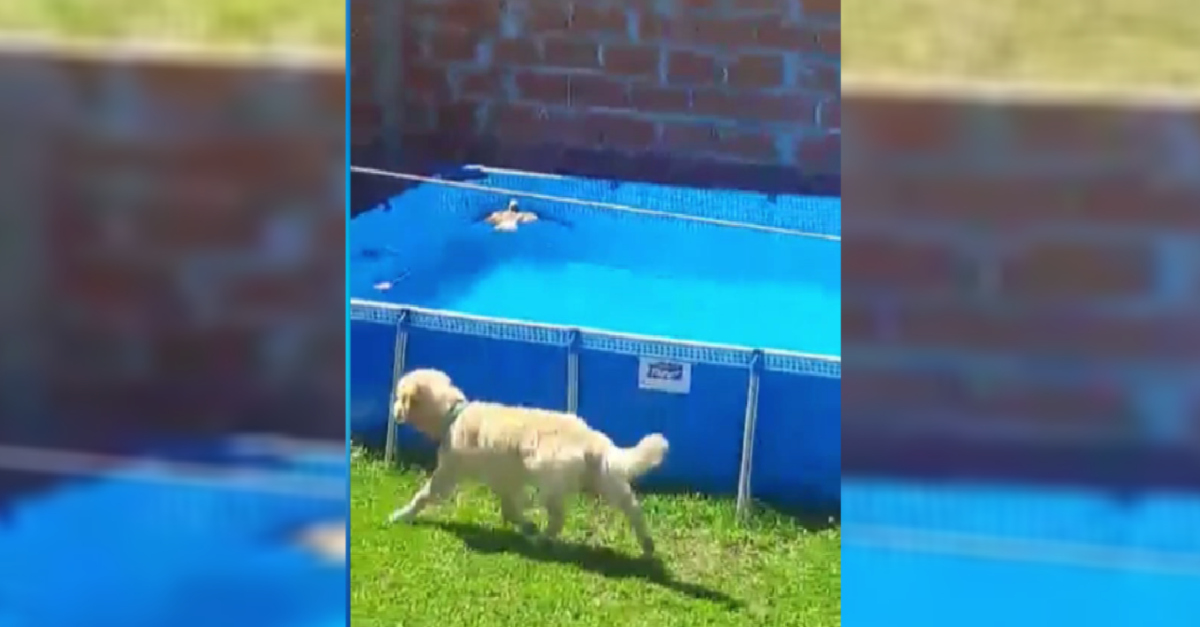 Thinking about what we know of predator and prey, no one would have been shocked if Yago had eaten the bird. Instead, he placed the bird on the ground and went on about his day. The sweet bird- who was probably still a bit numb with shock- stayed in place until it had dried, then flew away.
Yago is the definition of a hero. He saw someone in trouble- a natural enemy, no less- and sprung into action. His only hesitation was in finding the best way to help. Then, without thought for himself, he played out a rescue mission. After, he did not even ask for praise. To him, it was the most natural thing in the world. What a guy!
We could all learn a lesson from sweet Yago. There are opportunities every day to be a hero, though it is rarely so physically drastic. Helping kids with homework, feeding a hungry person, holding the door open, treating those in your life with kindness, helping to coach the little league team, adopting a pet who desperately needs a home, cleaning your daughters skinned up knee…These may seem like small acts, but they carry on a long way. These are acts that will affect lives for years to come.
Being a hero does not require a cape, super powers, a badge, or a gun. You can be a hero simply by being what those around you need you to be, by making a difference in your part of the world. It means standing up when others need you to, and inspiring them to be better themselves. Yago's selfless act may have taken place in a five foot area, but it has now spread across the Internet, inspiring others to become better as well. That is a hero!

A Call to Change by An Amazing Third Grade Class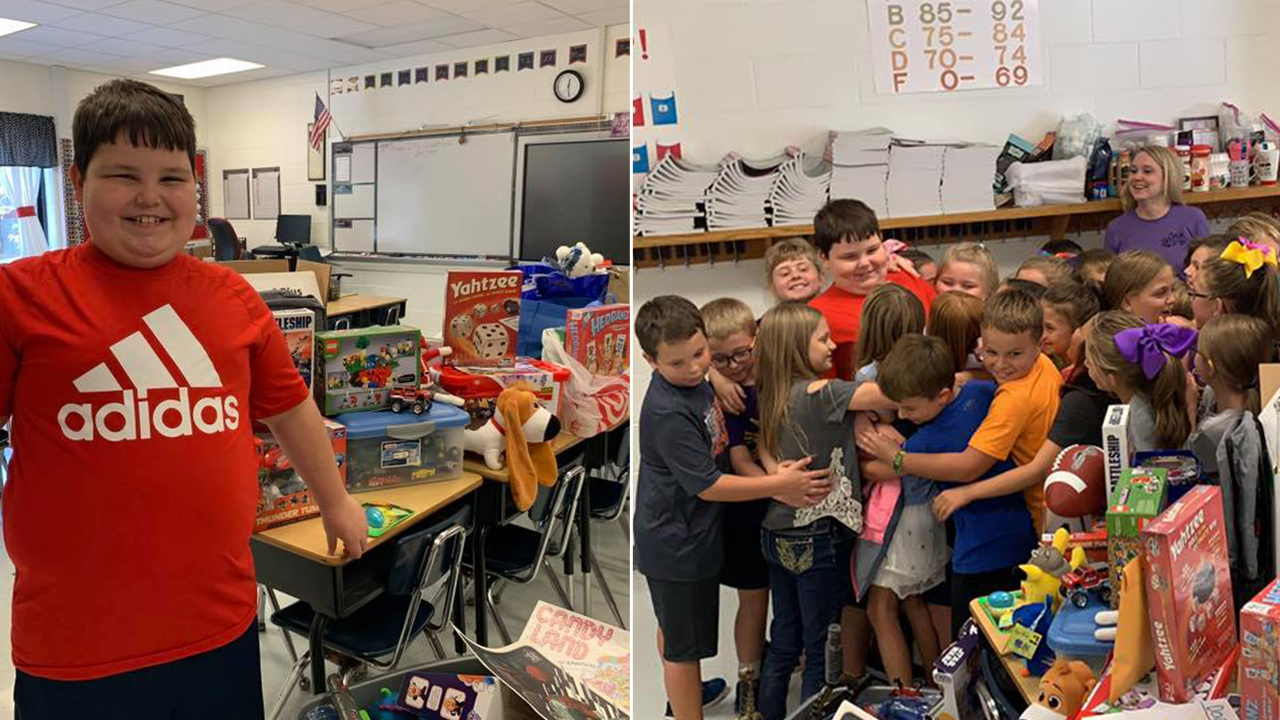 I have always believed that hate and greed are things that humans are taught- that they are learned behaviors- not characteristics that we are born with. Children are pure and, unless taught otherwise, they are full of love and compassion. This story encompasses this theory more than any other I have ever seen.
Just a few weeks ago on September 21, 2019, sweet and lovable eight year old Daniel Hunt's and his family's Tennessee home went up in smoke, along with their possessions. This included all of Daniel's beloved toys. What was a devastating blow to this child did not stop him from being the happy and friendly kid on campus.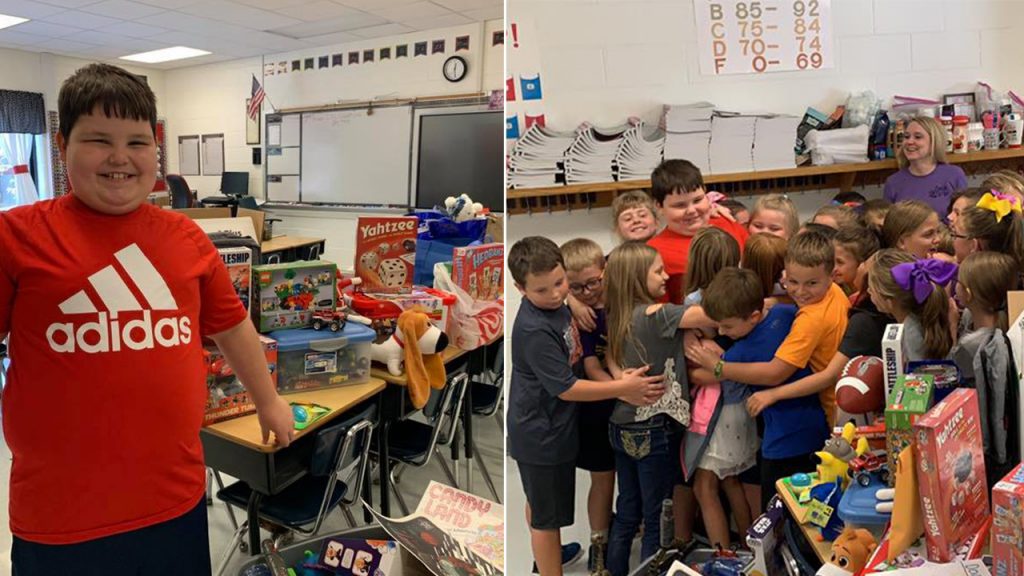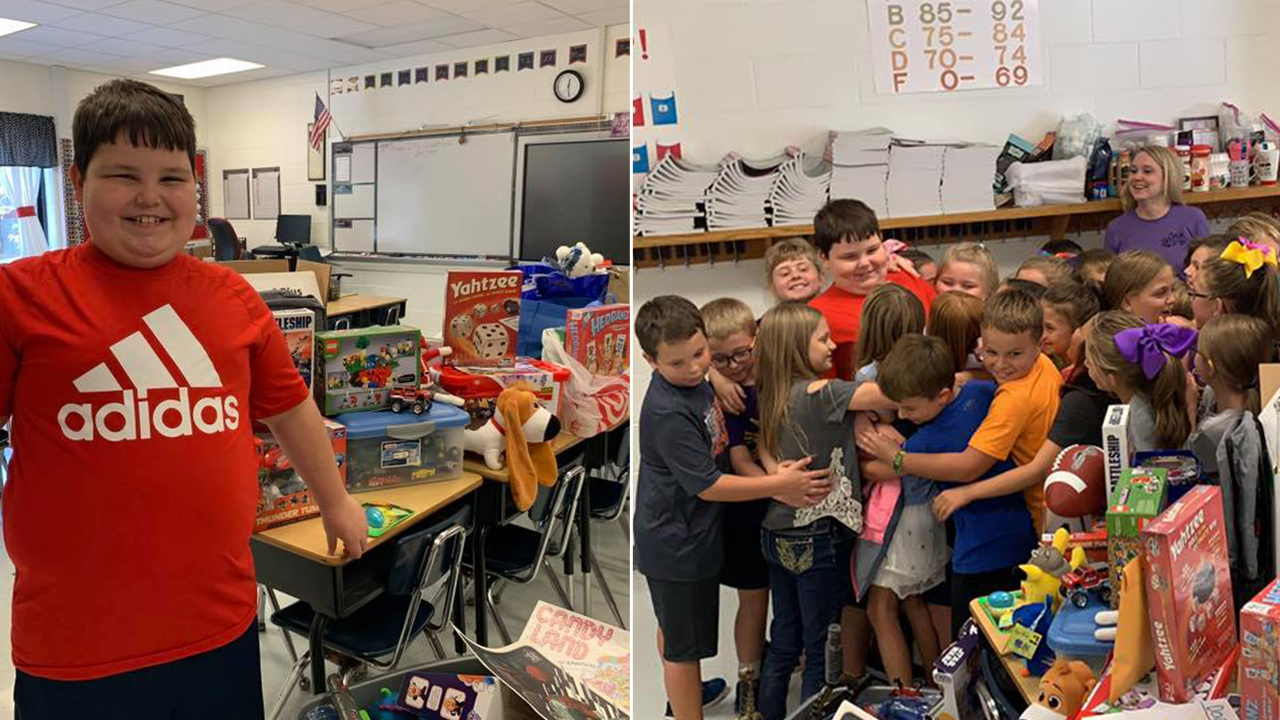 More touching, though, is his classmates' response. It started with being overly friendly- making an extra effort to play with him, holding doors for him, even sharpening his pencils for class- but sweet Daniel could have never guessed just how far it would go.
After being sent on an errand by the teacher, Daniel Hunt returns to his classroom to find a large pile of toys and classmates yelling, "Surprise!" Turns out, his teachers and classmates had been secretly collecting toys for Daniel. This group of 8 year olds had such compassion for their classmate that they put extreme effort into replacing the possessions that kids love most- his toys.
And, in true Daniel Hunt fashion, while being elated at his new toys, he responded in a way that most adults would not: He turned to his classmates first- before even approaching his new toys- to say, "I love it!" and called them all in for a giant group hug.
These selfless, loving, and compassionate acts from such young hearts is incredibly touching. At the same time, it calls us to question ourselves. When is the last time we have given so selflessly to others in need? As adults, it is so easy to worry about whether our bills are paid as opposed to caring for others as we should. Not these young children- they simply worried that their friend had nothing to play with.
This group of eight years olds- both Daniel and his classmates- can inspire the world to be different. They can remind us of the compassion that we should show other humans. They can remind us of the joy of giving. It is time that we learn to give again.
People are in need year round, so there is always a reason to give, but this time of year is a great time to start. With the holidays quickly approaching, we should bear in mind the families who cannot afford to buy their children Christmas presents, the elderly who have no family to visit them, the single moms and dads who are merely trying to keep their heads above water, the families with no heat for the winter, and those with no home at all.
Let's take a lesson from these incredible children and find the love that we were born with to give to others what they need this year and every year to come.