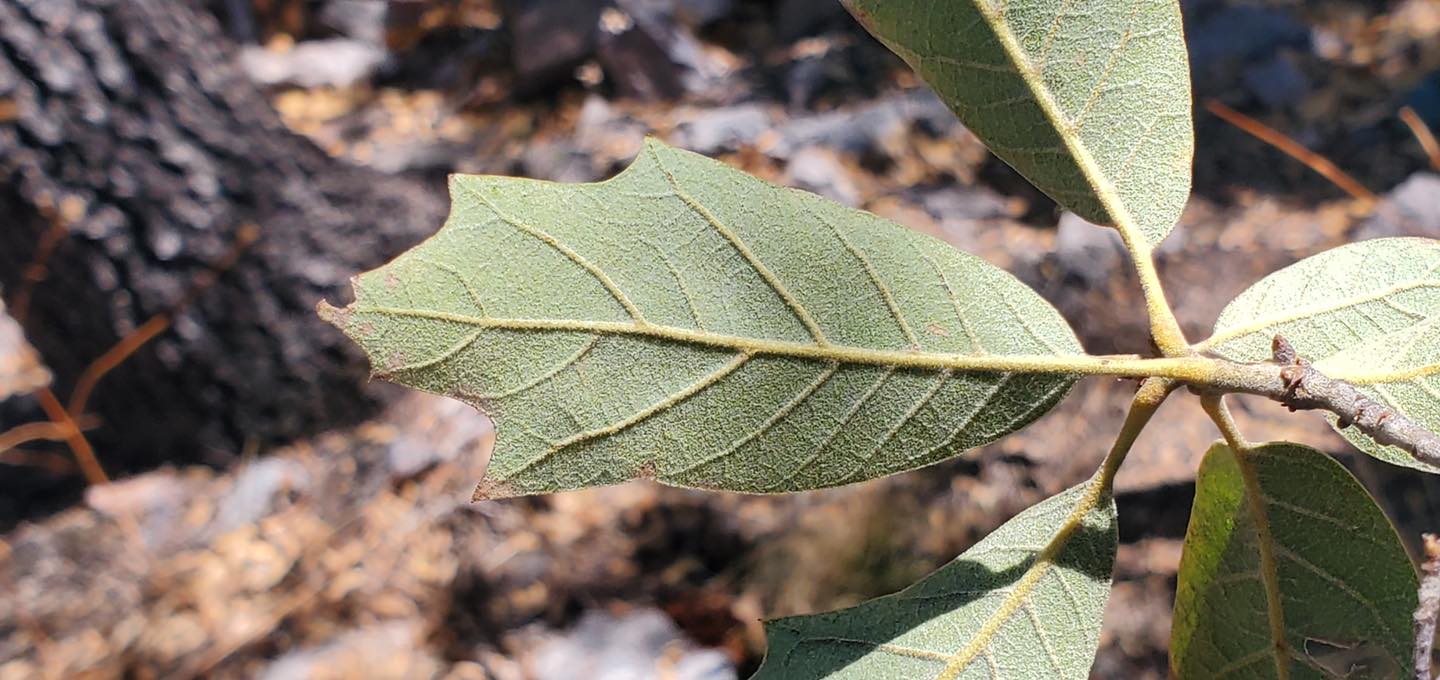 Texas Oak Tree Rediscovered: The Quercus Tardifolia in Big Bend National Park
In a remarkable discovery, a Texas oak tree that was once thought to be extinct has been found thriving in the rugged mountains of West Texas. Named Quercus Tardifolia, this oak species was believed to have vanished for over a decade until a scientist named Michael Eason from the San Antonio Botanic Garden's Rare Plants and Conservation program stumbled upon two of these trees in the majestic Big Bend National Park.
Describing the Quercus Tardifolia, Eason explained that the name highlights a unique aspect of this tree. "Tardifolia" refers to its late leafing-out compared to other oak species, earning it the moniker of "late" or "tardy." Unlike most oaks that leaf out early in the season, the Tardifolia changes its leaves much later, making it a peculiar and exceptional tree.
Furthermore, the Tardifolia retains its leaves throughout the winter, similar to Live Oaks, and only sheds them in the following spring. This characteristic, combined with its preference for higher elevations with cooler and wetter conditions, indicates that the species is a relic of a time when the climate in Texas was much wetter and cooler.
Over thousands of years, as the climate in Texas warmed up, the survival and thriving of these trees became increasingly challenging. The complexity of the oak species in West Texas and northern Mexico also perplexed scientists. Eason described them as "confusing," and understanding where the Tardifolia fit in the ecosystem was a mystery that needed solving.
To locate these elusive trees, Eason and his team embarked on an extensive search mission. They had eight people strategically dispersed across mountainsides and canyons, scanning the landscape diligently. After persistent efforts, they finally spotted a large oak tree, and their excitement was overwhelming as they realized they had found something that was presumed to be lost forever.
Finding the supposedly extinct tree was undoubtedly a career highlight for Eason. The elation of rediscovering the species was palpable, and he expressed his emotional reaction to the discovery. The team not only found one tree but two, and they even uncovered other populations on private land. This newfound hope prompted them to take immediate action to preserve the species.
To safeguard the Quercus Tardifolia from disappearing entirely, they plan to plant a few at the San Antonio Botanical Garden. Additionally, they will send other saplings to botanical gardens across the country for planting on their grounds. This conservation effort ensures that the species will have a chance to thrive and survive, even if its presence eventually diminishes from the Chisos Mountains.
500,000-Year-Old Wooden Structure Rewrites History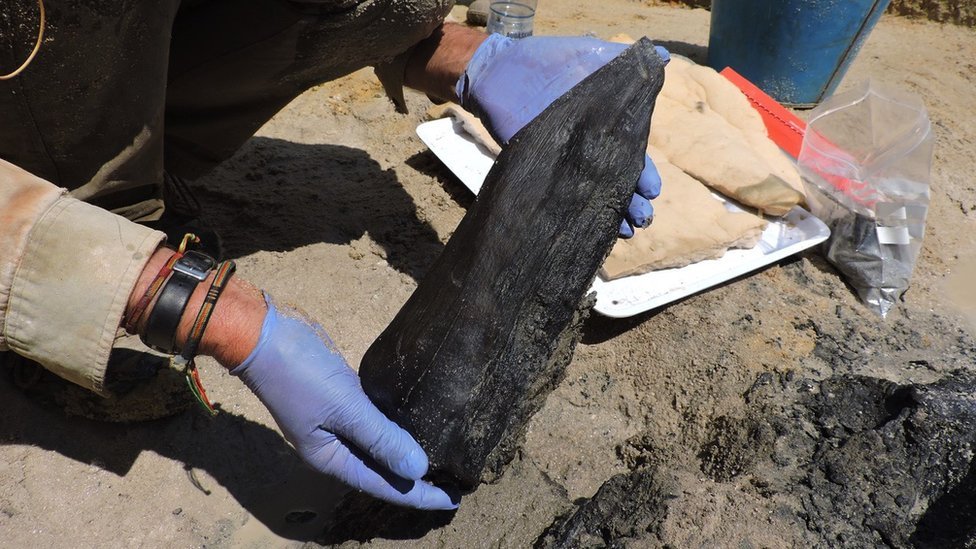 In an archaeological discovery, a wooden structure dating back an astonishing 500,000 years has been unearthed on the banks of a river in Zambia, challenging long-held beliefs about the capabilities of ancient humans. Researchers stumbled upon these ancient wooden logs, a revelation that has the potential to reshape our understanding of the lives of early humans.
The find, located on the riverbanks near Zambia's Kalambo Falls, provides compelling evidence that stone-age people may have constructed primitive shelters, forever altering our perception of their intelligence and resourcefulness. Archaeologist Prof Larry Barham, who led the research, was profoundly impacted by the discovery, stating, "This find has changed how I think about our early ancestors."
What makes this find truly remarkable is that it suggests ancient humans did more than merely survive; they thrived by creating something entirely new. These early humans exhibited intelligence, imagination, and craftsmanship by fashioning structures from wood, a material that had never before been transformed into such large and sophisticated objects.
The researchers also uncovered ancient tools, including digging sticks, but the most exciting find was two pieces of wood positioned at right angles to each other. "One is lying over the other, and both pieces of wood have notches cut into them," explained Geoff Duller, a professor of geography at the University of Aberystwyth and a member of the research team. "You can clearly see those notches have been cut by stone tools, making the two logs fit together to become structural objects."
Radiocarbon dating confirmed the wood's age, placing it at a staggering 476,000 years old. This revelation has ignited curiosity about the woodworking traditions of ancient societies, challenging the prevailing notion that early humans led simplistic, nomadic lives.
Perrice Nkombwe, a team member from the Livingstone Museum in Zambia, expressed her astonishment, saying, "I was amazed to know that woodworking was such a deep-rooted tradition. It dawned on me that we had uncovered something extraordinary."
The preservation of the wooden structure itself is a miracle. Typically, wood decays over time unless preserved under specific conditions. However, in the waterlogged environment along the Kalambo Falls, the wood remained intact, essentially pickled by the elements for millennia.
While the exact purpose of this ancient wooden structure remains a mystery, it has sparked numerous speculations. Prof. Duller suggests it might have been used as a place to sit beside the river and fish, although a complete understanding of its function remains elusive.
Moreover, the identity of the individuals who constructed this structure raises intriguing questions. "We don't know – it could have been Homo sapiens, and we just haven't discovered fossils from that age yet," Prof. Duller added. "But it could be a different species – [perhaps] Homo erectus or Homo naledi – there were a number of hominid species around at that time in southern Africa."
This discovery has the potential to enrich our understanding of ancient woodworking techniques, craftsmanship, and human interaction with the environment. As researchers continue their work at the Kalambo Falls site, the pages of history are being rewritten, and our appreciation for the ingenuity of our ancient ancestors grows ever deeper.