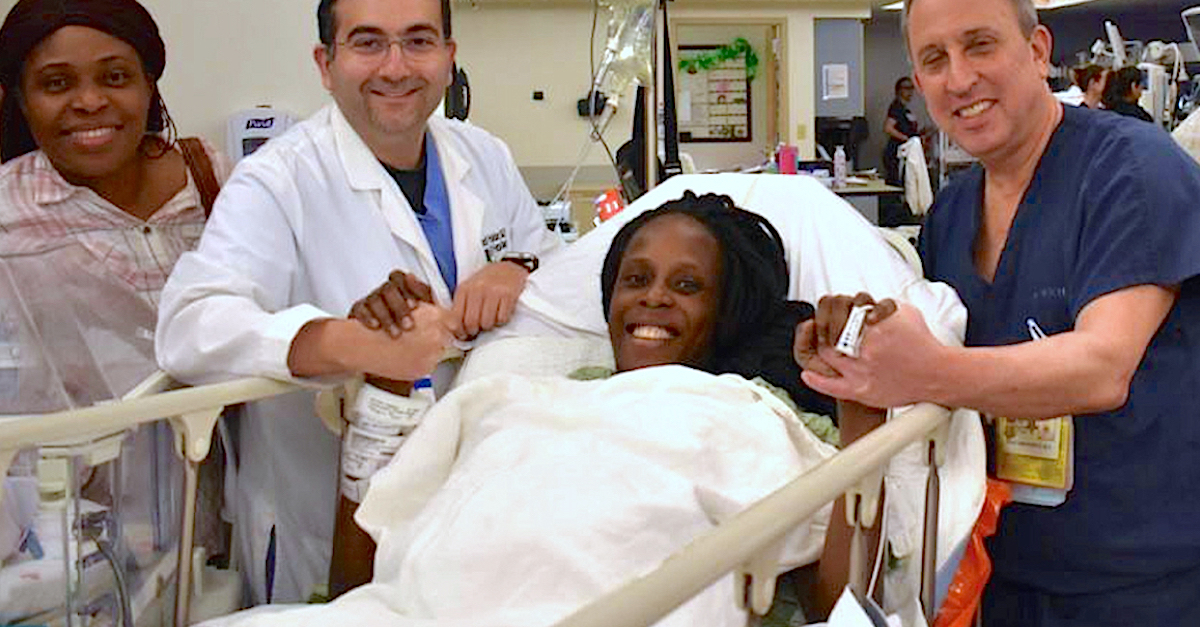 Texas Mom Beats the Odds to Deliver Record-breaking Sextuplets in Less Than 10 Minutes
In a record book-worthy delivery, Texas mom Thelma Chiaka gave birth to 6 babies at the Woman's Hospital of Texas in Houston. Besides beating 1 in 4.7 billion odds just to have 6 living offspring at one time, Chiaka made the event even more miraculous by delivering all six infants in 9 minutes total.
Born at 37 weeks gestation, the infants made their entrance into the world on March 15, 2018. A picture of the new mom beaming from a hospital bed while surrounded by her own mother and two of the hospital's neonatal team quickly became a viral sensation. People across the internet marveled at the innate strength shown in Chiaka's eyes after such a quick and amazing birth process.
But clearly, the 3 sets of twins were ready to make their appearance. The first baby was born at 4:50 am to be followed in quick secession by it's siblings until the last one popped out at 4:59 am. Though each baby came in just under 2 lbs each, they were announced to be in stable condition. All of the children spent time in the NICU to give doctors time to ensure they were strong enough to take on the world on their own.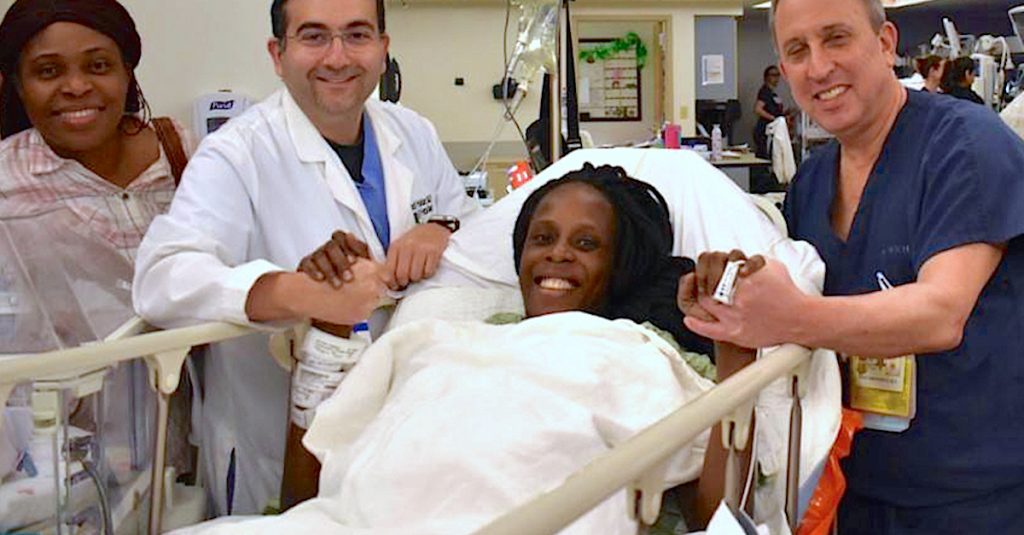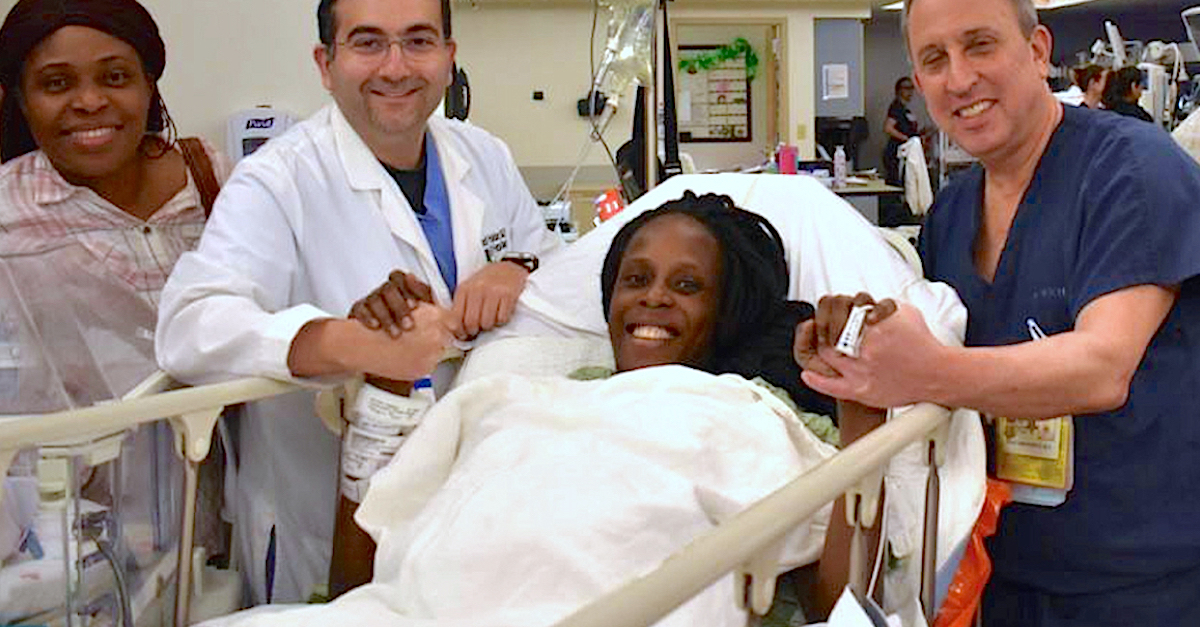 Multiples are created when multiple sperm cells come to inhabit the same egg cell. In the case of Thelma Chiaka, three egg cells each were inhabited by 2 separate sperm cells. This resulted in 3 distinct sets of twins inhabiting Chiaka's womb at the same time. The final count for the Chiaka children stood at 2 girls and 4 boys.
Multiples are always a big deal. But big family groups like sextuplets tend to draw the public eye more than triplets or even quadruplets. Other families, like John and Kate Gosselin of reality TV fame, used their family's notoriety to create a multimedia empire that helped them support their large brood. However, public attention has not always proved positive for these families. Octomom Nadya Suleman endured brutal public commentary on her decision to self-inseminate and bear 8 children as a single mom. The general public was even more mystified to find out Suleman already had 6 children before the insemination. With 14 young children, no regular employment, and no husband to help in any way, Suleman turned her attention to the media and reality TV to provide for her family. Her efforts to use her multiple birth fame for dollars quickly turned into a sordid public persona.
Other families offered more heartwarming stories. The Waldrop family of Alabama endured countless miscarriages before they were finally able to conceive a desperately desired 4th pregnancy. After successfully birthing 3 boys in single pregnancies, the couple welcomed sextuplets to the fold in fall of 2018, bringing their total to an astounding nine.
A new birth is always a precious thing. HOwever, multiples make it even more heartwarming for everyone around.
500,000-Year-Old Wooden Structure Rewrites History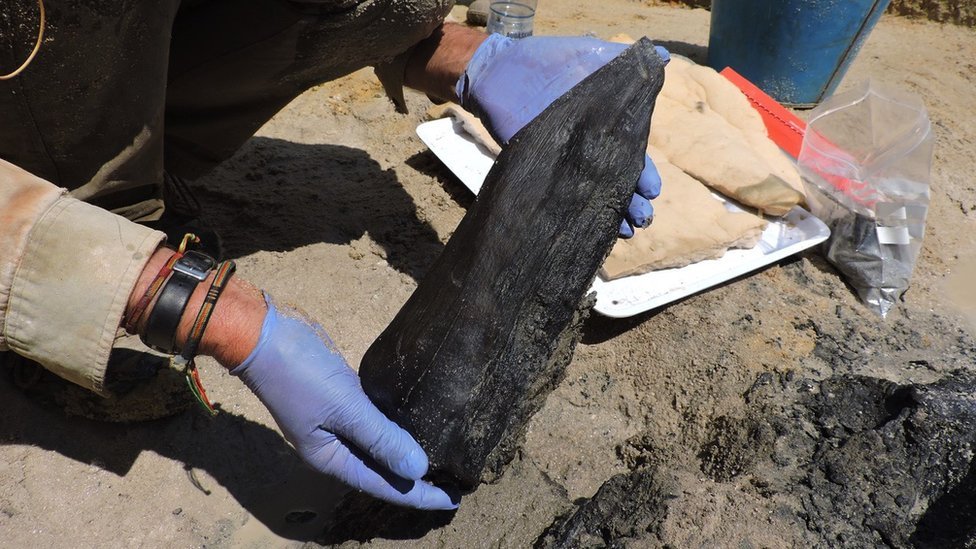 In an archaeological discovery, a wooden structure dating back an astonishing 500,000 years has been unearthed on the banks of a river in Zambia, challenging long-held beliefs about the capabilities of ancient humans. Researchers stumbled upon these ancient wooden logs, a revelation that has the potential to reshape our understanding of the lives of early humans.
The find, located on the riverbanks near Zambia's Kalambo Falls, provides compelling evidence that stone-age people may have constructed primitive shelters, forever altering our perception of their intelligence and resourcefulness. Archaeologist Prof Larry Barham, who led the research, was profoundly impacted by the discovery, stating, "This find has changed how I think about our early ancestors."
What makes this find truly remarkable is that it suggests ancient humans did more than merely survive; they thrived by creating something entirely new. These early humans exhibited intelligence, imagination, and craftsmanship by fashioning structures from wood, a material that had never before been transformed into such large and sophisticated objects.
The researchers also uncovered ancient tools, including digging sticks, but the most exciting find was two pieces of wood positioned at right angles to each other. "One is lying over the other, and both pieces of wood have notches cut into them," explained Geoff Duller, a professor of geography at the University of Aberystwyth and a member of the research team. "You can clearly see those notches have been cut by stone tools, making the two logs fit together to become structural objects."
Radiocarbon dating confirmed the wood's age, placing it at a staggering 476,000 years old. This revelation has ignited curiosity about the woodworking traditions of ancient societies, challenging the prevailing notion that early humans led simplistic, nomadic lives.
Perrice Nkombwe, a team member from the Livingstone Museum in Zambia, expressed her astonishment, saying, "I was amazed to know that woodworking was such a deep-rooted tradition. It dawned on me that we had uncovered something extraordinary."
The preservation of the wooden structure itself is a miracle. Typically, wood decays over time unless preserved under specific conditions. However, in the waterlogged environment along the Kalambo Falls, the wood remained intact, essentially pickled by the elements for millennia.
While the exact purpose of this ancient wooden structure remains a mystery, it has sparked numerous speculations. Prof. Duller suggests it might have been used as a place to sit beside the river and fish, although a complete understanding of its function remains elusive.
Moreover, the identity of the individuals who constructed this structure raises intriguing questions. "We don't know – it could have been Homo sapiens, and we just haven't discovered fossils from that age yet," Prof. Duller added. "But it could be a different species – [perhaps] Homo erectus or Homo naledi – there were a number of hominid species around at that time in southern Africa."
This discovery has the potential to enrich our understanding of ancient woodworking techniques, craftsmanship, and human interaction with the environment. As researchers continue their work at the Kalambo Falls site, the pages of history are being rewritten, and our appreciation for the ingenuity of our ancient ancestors grows ever deeper.