Texas Mom Beats the Odds to Deliver Record-breaking Sextuplets in Less Than 10 Minutes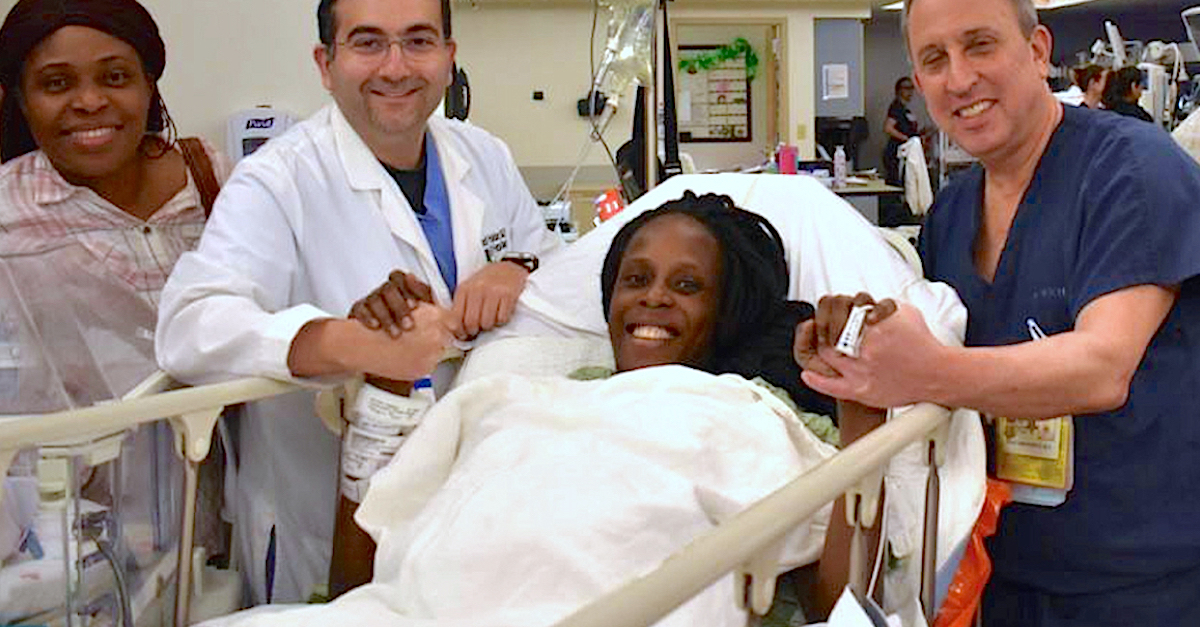 In a record book-worthy delivery, Texas mom Thelma Chiaka gave birth to 6 babies at the Woman's Hospital of Texas in Houston. Besides beating 1 in 4.7 billion odds just to have 6 living offspring at one time, Chiaka made the event even more miraculous by delivering all six infants in 9 minutes total.
Born at 37 weeks gestation, the infants made their entrance into the world on March 15, 2018. A picture of the new mom beaming from a hospital bed while surrounded by her own mother and two of the hospital's neonatal team quickly became a viral sensation. People across the internet marveled at the innate strength shown in Chiaka's eyes after such a quick and amazing birth process.
But clearly, the 3 sets of twins were ready to make their appearance. The first baby was born at 4:50 am to be followed in quick secession by it's siblings until the last one popped out at 4:59 am. Though each baby came in just under 2 lbs each, they were announced to be in stable condition. All of the children spent time in the NICU to give doctors time to ensure they were strong enough to take on the world on their own.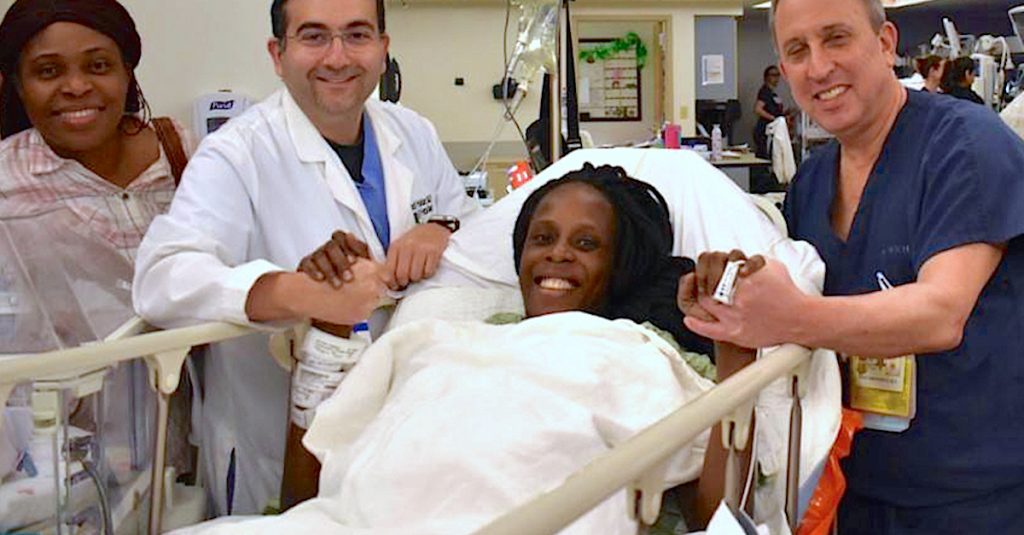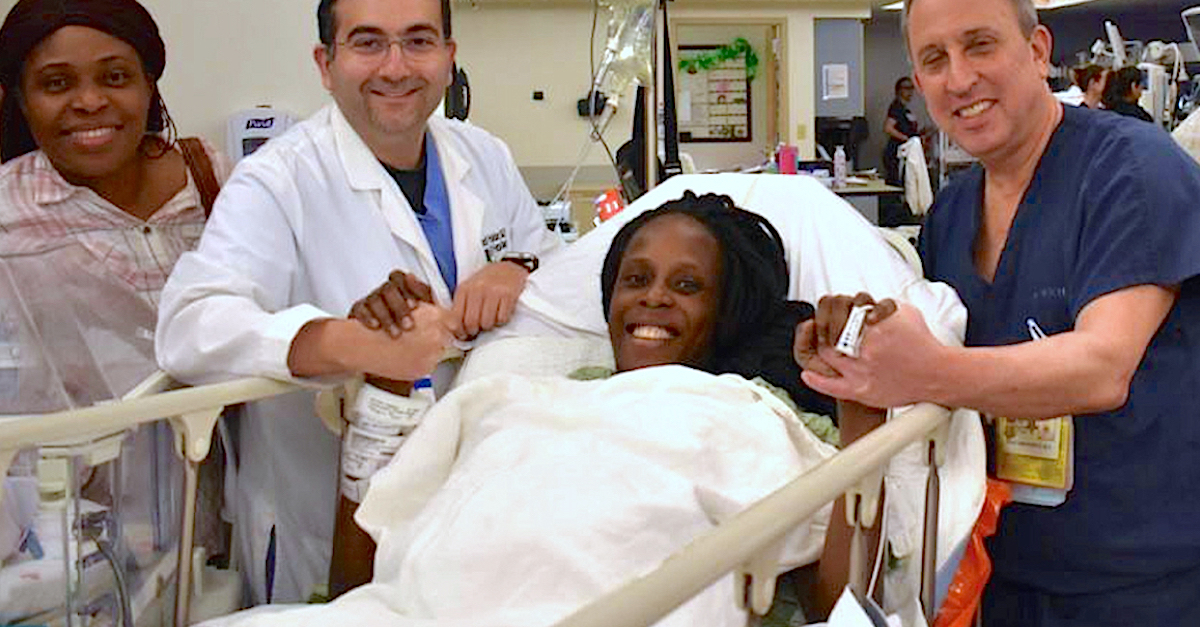 Multiples are created when multiple sperm cells come to inhabit the same egg cell. In the case of Thelma Chiaka, three egg cells each were inhabited by 2 separate sperm cells. This resulted in 3 distinct sets of twins inhabiting Chiaka's womb at the same time. The final count for the Chiaka children stood at 2 girls and 4 boys.
Multiples are always a big deal. But big family groups like sextuplets tend to draw the public eye more than triplets or even quadruplets. Other families, like John and Kate Gosselin of reality TV fame, used their family's notoriety to create a multimedia empire that helped them support their large brood. However, public attention has not always proved positive for these families. Octomom Nadya Suleman endured brutal public commentary on her decision to self-inseminate and bear 8 children as a single mom. The general public was even more mystified to find out Suleman already had 6 children before the insemination. With 14 young children, no regular employment, and no husband to help in any way, Suleman turned her attention to the media and reality TV to provide for her family. Her efforts to use her multiple birth fame for dollars quickly turned into a sordid public persona.
Other families offered more heartwarming stories. The Waldrop family of Alabama endured countless miscarriages before they were finally able to conceive a desperately desired 4th pregnancy. After successfully birthing 3 boys in single pregnancies, the couple welcomed sextuplets to the fold in fall of 2018, bringing their total to an astounding nine.
A new birth is always a precious thing. HOwever, multiples make it even more heartwarming for everyone around.
Routine Traffic Stop Turns into Heartwarming Occasion Thanks to Officer's Kind Gesture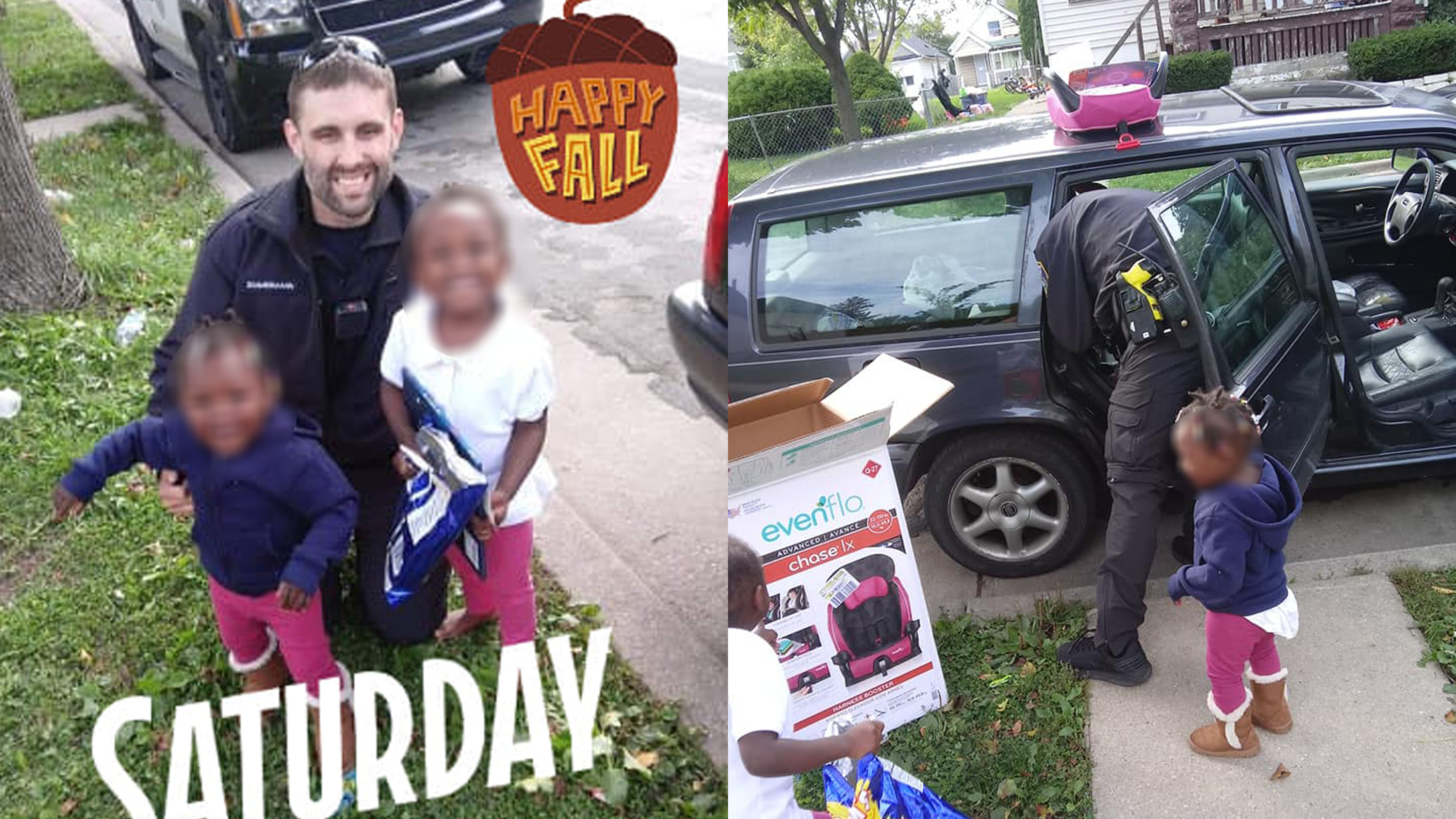 Getting pulled over can be a stressful situation. You may not know right away why you were asked to stop, but you probably have a good hunch that it's not for a good reason.
More often than not, that premonition we have about being pulled over turns out to be accurate and we have to be involved in a less than ideal situation. It's why many of us dread stopping to talk to an officer so much.
Andrella Jackson may now have different thoughts about being asked to stop by an officer though.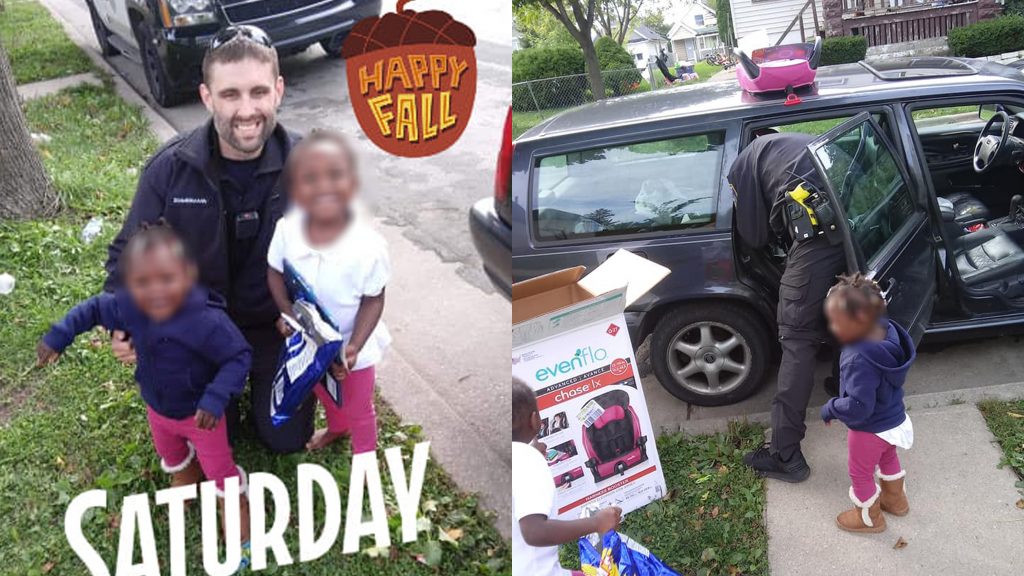 Not too long ago, Jackson was spotted by Milwaukee police officer Kevin Zimmerman and was asked to pull over. Officer Zimmerman requested that Jackson stop because she had the wrong registration for her car.
As he approached the vehicle though, something else caught the eye of Officer Zimmerman. To be more specific, he saw that there were three kids in the backseat of Jackson's car and two of them were still very small, WTMJ-TV reported. He also noticed that the two small children in question were not in car seats.
Officer Zimmerman then asked Jackson why the small kids were not placed in car seats and she said that she did not have the money to pay for those essential pieces of safety equipment at that time. Jackson mentioned that with winter on the way, she was saving up to buy her children new coats and boots.
A shortage of money is the same reason why Jackson had failed to get her vehicle registered properly.
Per the American Automobile Association (AAA), there are laws in every state dictating that children should be in car seats or restraints.
It would have been easy for Officer Zimmerman to issue Jackson tickets for her violations, but he opted to handle things a different way. Instead of adding to her problems, he went about solving one of them.
Officer Zimmerman soon made his way to a nearby Walmart, and after learning how much the kids weighed from Jackson, he went ahead and purchased two car seats using money out of his own pocket. He even stuck around to install the car seats himself.
By the way, the police officer did more than just give Jackson and her kids new car seats. According to this report from CNN, Officer Zimmerman also made a stop at the police department to pick up a few things – children's books and stickers – that he also gifted to Jackson's kids.
The police officer explained why he went the extra mile to help out Jackson. Officer Zimmerman shared that he has kids of his own. He hinted at how frightening the thought is of his own kids moving around in a vehicle with no car seats and how they can be placed in grave danger if an accident occurs.
Officer Zimmerman also said that he was always taught to "do the right thing even if no one is looking." In this case, both Jackson and the Milwaukee Police Department wanted to make sure that Officer Zimmerman would receive the recognition he deserved even if he wasn't looking for that.
The generous act touched Jackson, prompting her to shower Officer Zimmerman with numerous "thank yous." Her kids got in on the chorus of generosity as well.
Jackson called Officer Zimmerman "awesome" and that she is appreciative of the kindness he showed. She added that with the car seats now purchased and installed, she will be able to allocate a bigger budget that will then be used to buy those new coats and boots that her kids need.
What could have turned into an even more trying situation for Jackson and her kids became a shining example of humanity at its best and that is thanks to the generosity exhibited by Officer Zimmerman.