Texas Mom Beats the Odds to Deliver Record-breaking Sextuplets in Less Than 10 Minutes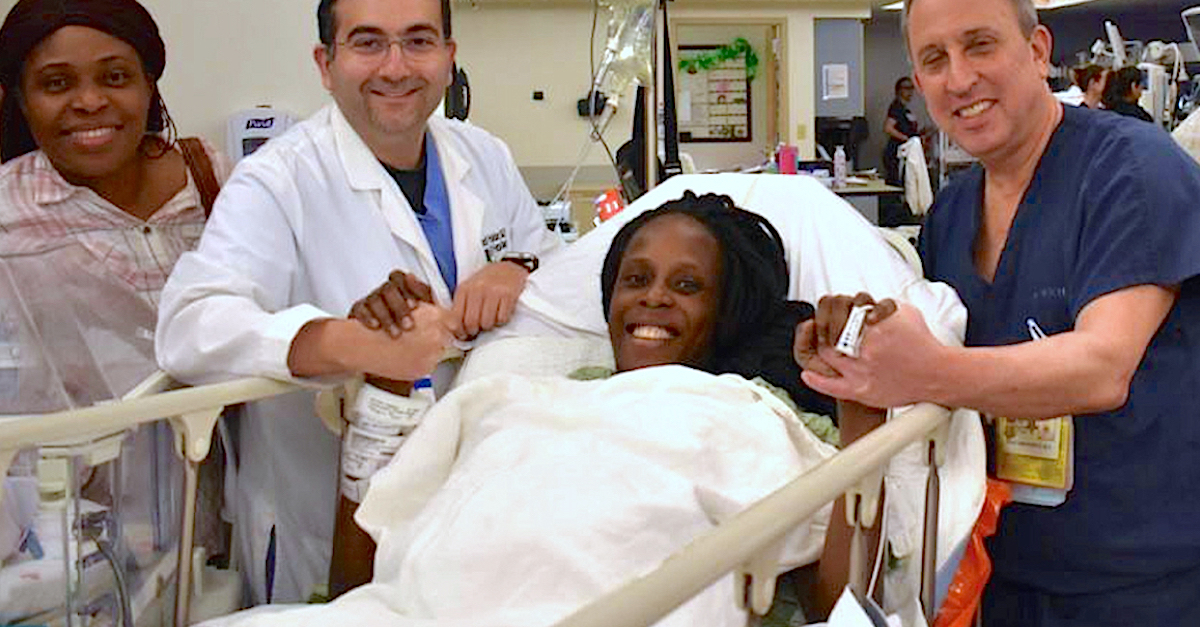 In a record book-worthy delivery, Texas mom Thelma Chiaka gave birth to 6 babies at the Woman's Hospital of Texas in Houston. Besides beating 1 in 4.7 billion odds just to have 6 living offspring at one time, Chiaka made the event even more miraculous by delivering all six infants in 9 minutes total.
Born at 37 weeks gestation, the infants made their entrance into the world on March 15, 2018. A picture of the new mom beaming from a hospital bed while surrounded by her own mother and two of the hospital's neonatal team quickly became a viral sensation. People across the internet marveled at the innate strength shown in Chiaka's eyes after such a quick and amazing birth process.
But clearly, the 3 sets of twins were ready to make their appearance. The first baby was born at 4:50 am to be followed in quick secession by it's siblings until the last one popped out at 4:59 am. Though each baby came in just under 2 lbs each, they were announced to be in stable condition. All of the children spent time in the NICU to give doctors time to ensure they were strong enough to take on the world on their own.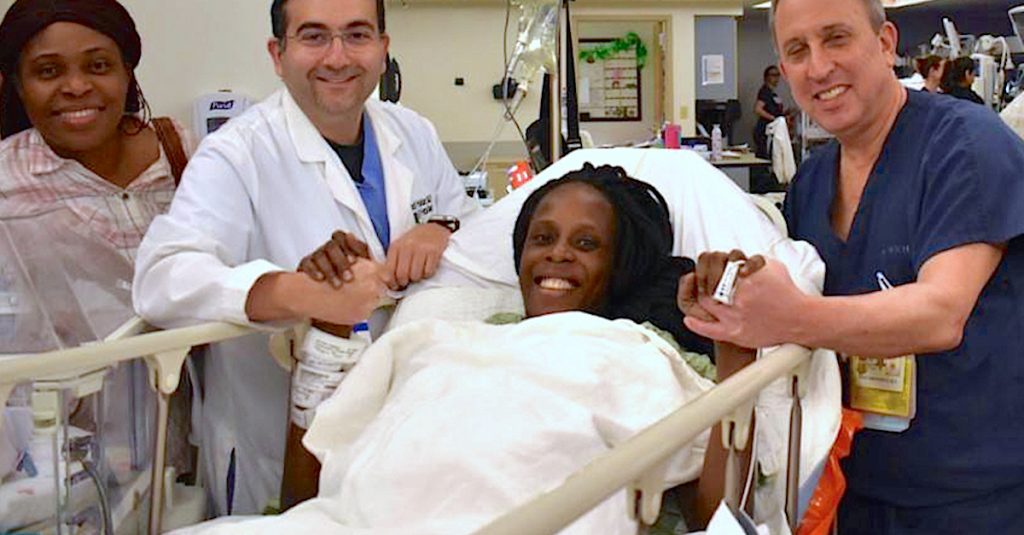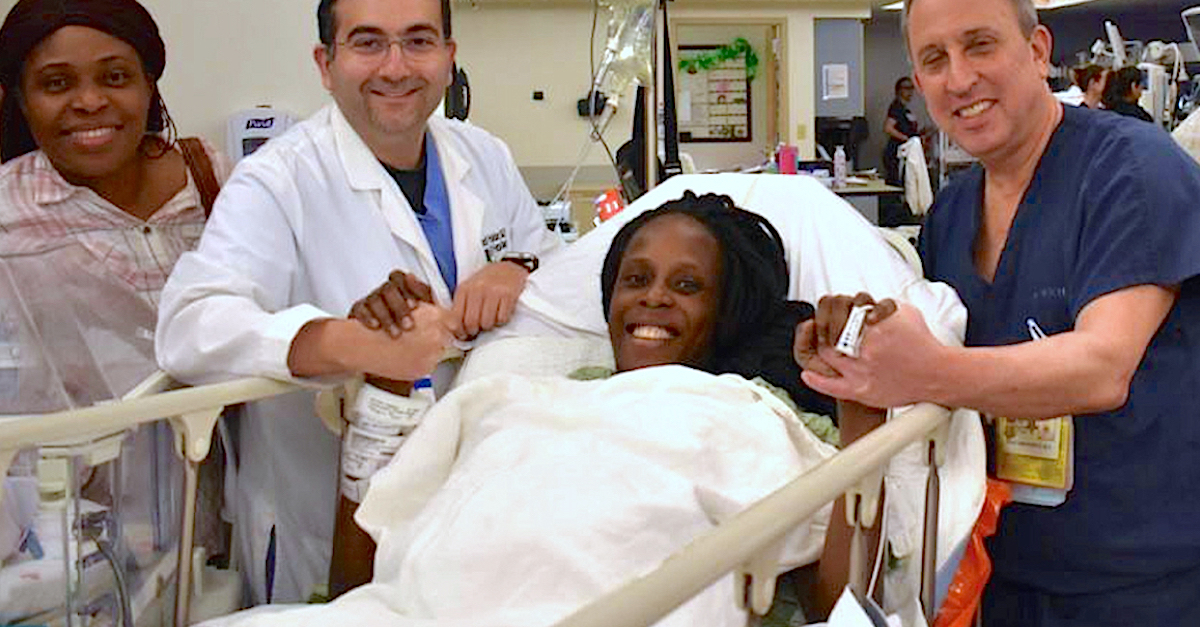 Multiples are created when multiple sperm cells come to inhabit the same egg cell. In the case of Thelma Chiaka, three egg cells each were inhabited by 2 separate sperm cells. This resulted in 3 distinct sets of twins inhabiting Chiaka's womb at the same time. The final count for the Chiaka children stood at 2 girls and 4 boys.
Multiples are always a big deal. But big family groups like sextuplets tend to draw the public eye more than triplets or even quadruplets. Other families, like John and Kate Gosselin of reality TV fame, used their family's notoriety to create a multimedia empire that helped them support their large brood. However, public attention has not always proved positive for these families. Octomom Nadya Suleman endured brutal public commentary on her decision to self-inseminate and bear 8 children as a single mom. The general public was even more mystified to find out Suleman already had 6 children before the insemination. With 14 young children, no regular employment, and no husband to help in any way, Suleman turned her attention to the media and reality TV to provide for her family. Her efforts to use her multiple birth fame for dollars quickly turned into a sordid public persona.
Other families offered more heartwarming stories. The Waldrop family of Alabama endured countless miscarriages before they were finally able to conceive a desperately desired 4th pregnancy. After successfully birthing 3 boys in single pregnancies, the couple welcomed sextuplets to the fold in fall of 2018, bringing their total to an astounding nine.
A new birth is always a precious thing. HOwever, multiples make it even more heartwarming for everyone around.
Experts Warn Pet Owners About The Dangers Of Himalayan Salt Lamps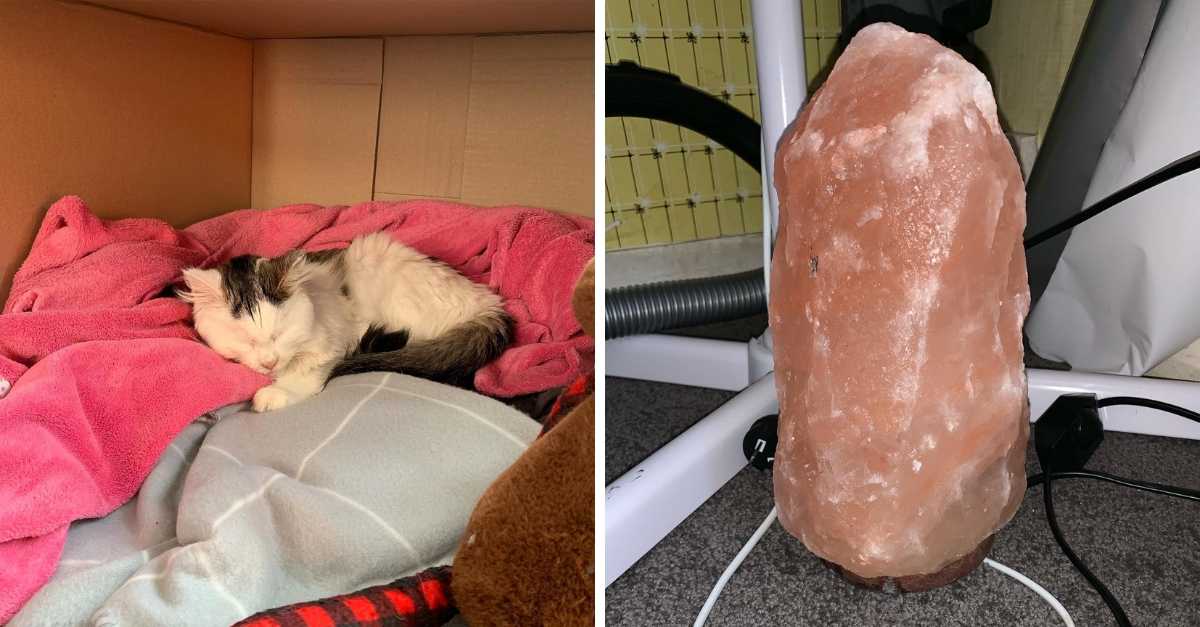 Pet owners are always looking to make sure that their four legged friends are safe and sound. It only makes sense, right? Our pets look to us for food, shelter and care. If we are not going to look out for them, who will? Now that Himalayan salt lamps are steadily rising in popularity, pet owners have been looking into the potential benefits that they have to offer.
These benefits are numerous to the owner but are these salt lamps truly safe for the pet? It is a question that certainly deserves answering. They might be a great addition to the home but these advantages could come at a cost to your pet. In a best case scenario, the lamps clean the air in the home and allow us to get a good night's sleep.
They are also said to offer a marked improvement to our serotonin levels. One woman has a horror story to offer about her cat and it is disconcerting, to say the least. The hidden dangers of these lamps need to be exposed, so that no other pets are forced to suffer from a similar fate. That's what makes this story such an important one to pass along and share with fellow pet owners.
After all, there are no shortage of people out there who are probably blissfully unaware of the issues that these lamps present. They reside at the intersection between home decoration and vital self care. It is easy to see why so many pet owners have already fallen under their spell. Maddie Smith was forced to wake up to a pet owner's worst nightmare recently.
Her cat was not behaving in her usual manner. Something was wrong with poor Ruby but Maddie was not sure what it was. Initially, she believed that the cat was simply feeling chilly. She tried her best to warm up Ruby and left for work. Unfortunately, the cat's condition slowly started to worsen. By the time Maddie was able to come back home, she could tell that something was seriously wrong with the cat.
When she took the animal to the vet's office, the connection between her condition and the Himalayan salt lamp that was being used had been revealed. Humans must avoid excessive exposure to salt and pets experience the same risk factors. These lamps release a sizable amount of salt into the air, causing pets to go through all sorts of harmful side effects.
If Maddie had not brought her pet to the vet's office when she had, we shudder to think of what may have happened next. Lamp owners need to take the proper precautions going forward. It all starts with proper lamp storage. The lamp cannot and should not be kept in an area that pets have easy access to. The owner should be storing the salt lamp far away from their animal.
Maddie's Facebook post about the matter was shared far and wide. She wanted to make sure that other pet owners did not make the same mistake as she did. It is easy to see how these errors happen, though. We mean well and we try our best to keep our homes looking and feeling nice. The last thing that any pet owner wants is to hurt their best friend.
Please do your part to assist other pet owners who might be experiencing similar issues by sharing this story. If you know someone who owns a pet and a Himalyan salt lamp, this is your chance to set things right. Ruby may have been licking this lamp excessively but she is going to be OK now! Let's do our part to make sure that other pet owners do not have to learn this lesson the hard way.