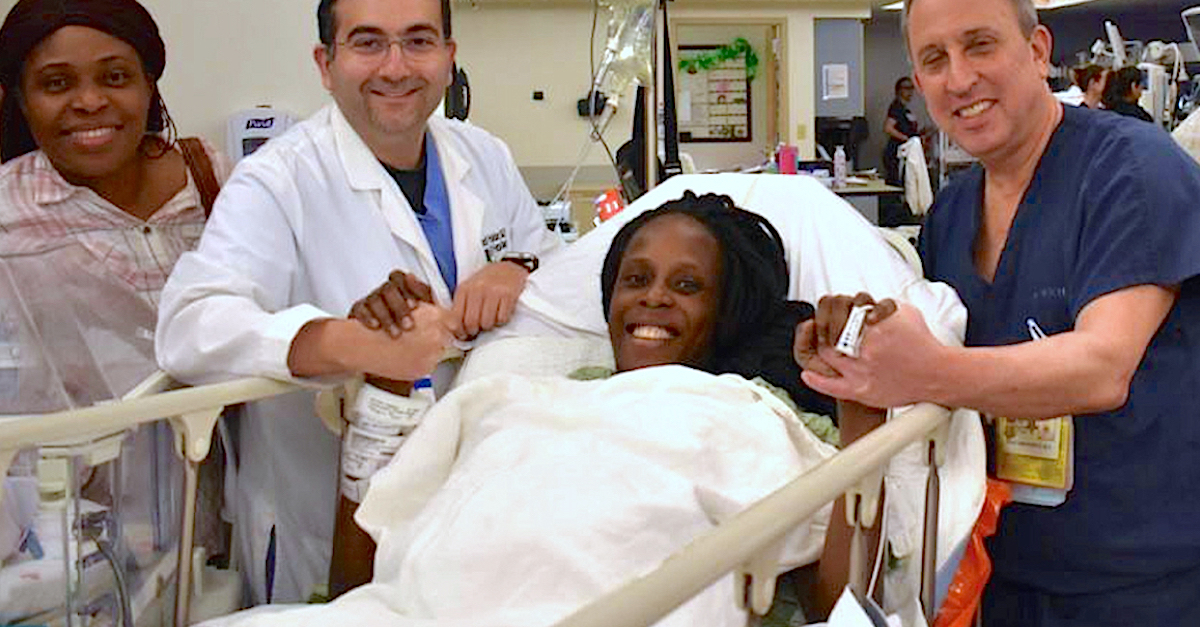 Texas Mom Beats the Odds to Deliver Record-breaking Sextuplets in Less Than 10 Minutes
In a record book-worthy delivery, Texas mom Thelma Chiaka gave birth to 6 babies at the Woman's Hospital of Texas in Houston. Besides beating 1 in 4.7 billion odds just to have 6 living offspring at one time, Chiaka made the event even more miraculous by delivering all six infants in 9 minutes total.
Born at 37 weeks gestation, the infants made their entrance into the world on March 15, 2018. A picture of the new mom beaming from a hospital bed while surrounded by her own mother and two of the hospital's neonatal team quickly became a viral sensation. People across the internet marveled at the innate strength shown in Chiaka's eyes after such a quick and amazing birth process.
But clearly, the 3 sets of twins were ready to make their appearance. The first baby was born at 4:50 am to be followed in quick secession by it's siblings until the last one popped out at 4:59 am. Though each baby came in just under 2 lbs each, they were announced to be in stable condition. All of the children spent time in the NICU to give doctors time to ensure they were strong enough to take on the world on their own.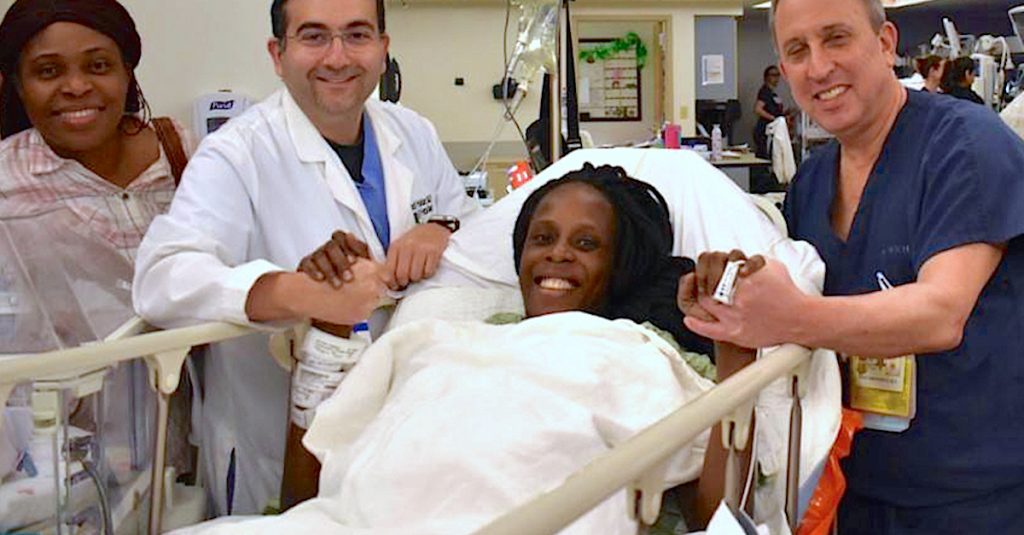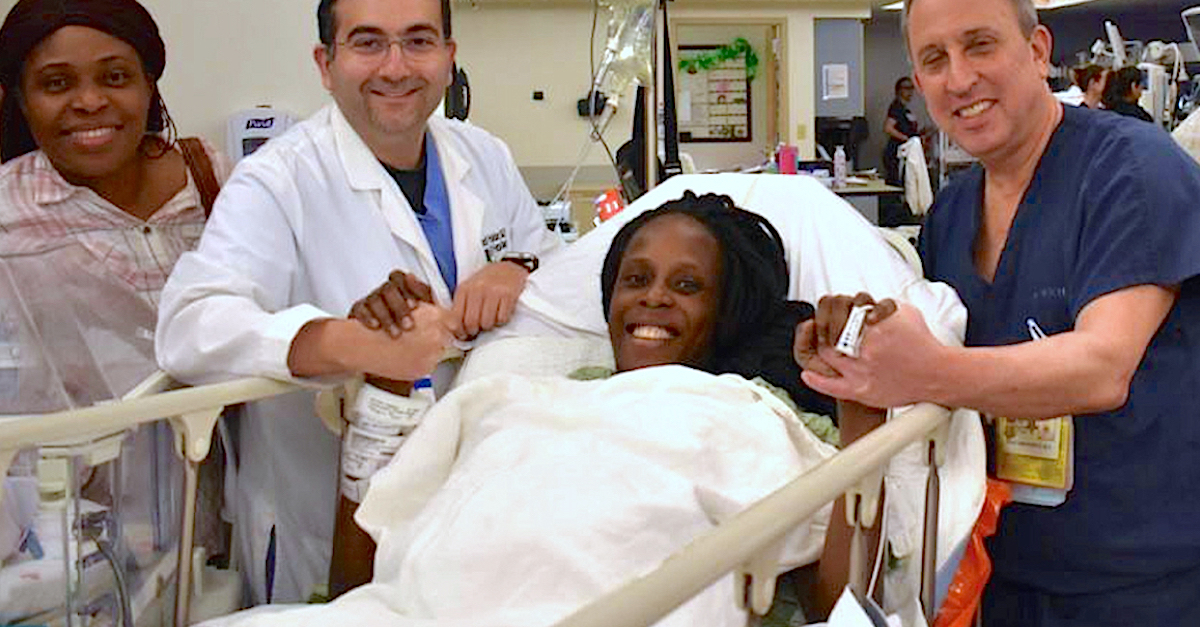 Multiples are created when multiple sperm cells come to inhabit the same egg cell. In the case of Thelma Chiaka, three egg cells each were inhabited by 2 separate sperm cells. This resulted in 3 distinct sets of twins inhabiting Chiaka's womb at the same time. The final count for the Chiaka children stood at 2 girls and 4 boys.
Multiples are always a big deal. But big family groups like sextuplets tend to draw the public eye more than triplets or even quadruplets. Other families, like John and Kate Gosselin of reality TV fame, used their family's notoriety to create a multimedia empire that helped them support their large brood. However, public attention has not always proved positive for these families. Octomom Nadya Suleman endured brutal public commentary on her decision to self-inseminate and bear 8 children as a single mom. The general public was even more mystified to find out Suleman already had 6 children before the insemination. With 14 young children, no regular employment, and no husband to help in any way, Suleman turned her attention to the media and reality TV to provide for her family. Her efforts to use her multiple birth fame for dollars quickly turned into a sordid public persona.
Other families offered more heartwarming stories. The Waldrop family of Alabama endured countless miscarriages before they were finally able to conceive a desperately desired 4th pregnancy. After successfully birthing 3 boys in single pregnancies, the couple welcomed sextuplets to the fold in fall of 2018, bringing their total to an astounding nine.
A new birth is always a precious thing. HOwever, multiples make it even more heartwarming for everyone around.
The little boy shares a special moment with a police officer during a protest rally for George Floyd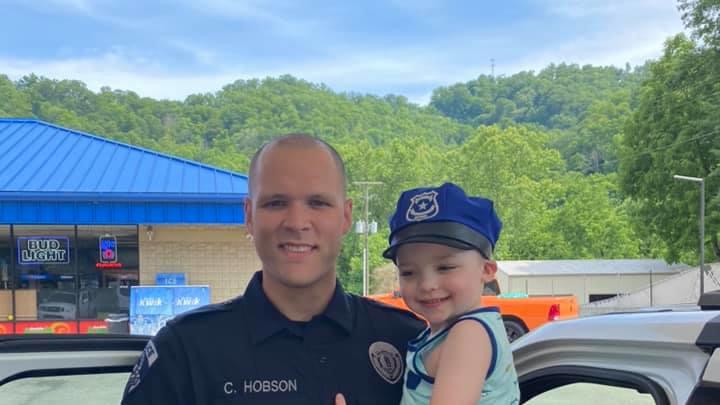 The ruthless killing of George Floyd has caused a thunderous uproar and rage throughout the world. In Winston-Salem, NC, hundreds of people gathered to protest against the killing of Floyd. They took to one knee for 8 minutes and 46 seconds that is the exact length of time former police officer Derek Chauvin had shoved his knee onto Floyd's neck which resulted in Floyd's death. The killing of George Floyd has become a symbol of injustice not only in American society but throughout the world. "Say no to racism" has been the most trending topic in all regions of the globe. In this particular incident, it was a black man who was the victim and this is not the only time it has happened. Several cases have occurred which demonstrated the lack of compassion and justice in the way law enforcement has dealt with individuals from minority racial groups.
Yolanda Williams Dickey, a resident of Winston-Salem, NC, was driving by the protest when she decided she wanted her family to be part of this protest as a sign of solidarity against discrimination against the minority groups. She went home to pick up her husband and son, who were glad they got a chance to be part of this historic protest. For her little son, Kamari it was quite the experience. He had never seen a protest rally before this. He saw a lot of anger and pain in the faces of the protestors. He could also see his parents being very emotional too. His parents had told him what the protest was about and how Floyd had been murdered. Kamari couldn't understand why the former police officer did what he did to George Floyd.
Kamari's attention went to the police officers on the sidelines. He watched them very closely as they stood by making sure there was no violence at the protest. Kamari had always wanted to a police officer himself but now his mother was concerned that after this incident, maybe he would not want to be one. Most of the toys that Kamari had were related to the police and he spent most of his days playing with them. He often told his parents that when he grows up he wanted to be a police officer so he could catch the bad guys. This unfortunate killing of George Floyd might have shattered the dreams of the little boy. At the protest, as the family moved closer to the police officers, Kamari approached Sgt. Dan Battjes, who was sitting on his motorcycle.
Kamari formally introduced himself to the police officer, who was very kind and friendly to the boy. After a few minutes of talking, Kamari said goodbye to the officer by a friendly fist pump. While the citizens of the country are demonstrating against the police and there is an unbelievable level of anger toward law enforcement, this little boy kept no hatred in his heart. The innocence of the little boy showed the resilience of the American community. One incident cannot dismantle years of peaceful coexistence. Yes, there have been cases where the minority communities have been discriminated and there should be strict actions and reforms against such incident but Americans still need to live together. The dream of Kamari to become a police officer might still be alive. The question remains, is the dream of a multi-racial America living with each other with love, compassion, and tolerance still alive? Only time will tell if this dream is alive.