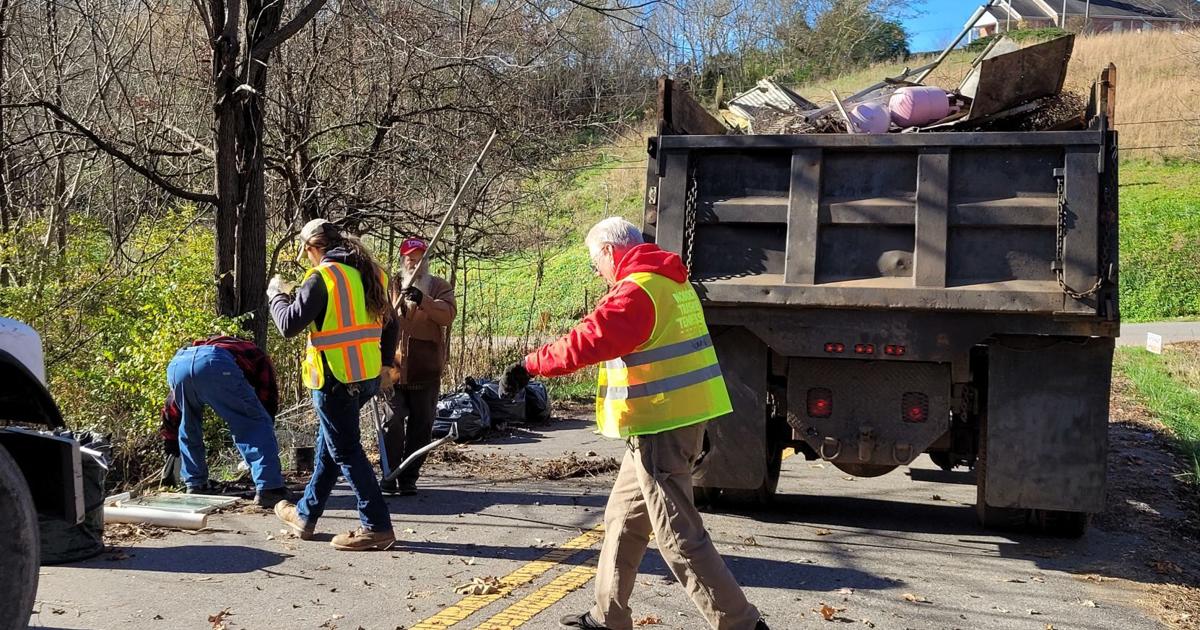 Tennessee Roads Cleared of More Than 46K Pounds of Garbage
The first No Trash November project attracted more than one thousand volunteers from throughout the state of Tennessee to eliminate over forty-six thousand pounds of garbage from the neighborhood streets of Tennessee.
In anticipation of increased holiday travel, the November project's design ensures that Tennessee's roads and highways are free of the damaging effects of trash.
In collaboration with Keep Tennessee Beautiful (KTnB) associates and Adopt-A-Highway organizations, the Tennessee Department of Transportation (TDOT) trash mitigation initiative, Nobody Trashes Tennessee orchestrated the effort, which far surpassed its 20,000-pound garbage removal objective on the state's streets.
Volunteers gathered 2,180 trash bags and 2,501 lbs of heavy devices in 56 cleanup operations totaling 1,001 people. Keep Kingsport Beautiful, and the Appalachia Dam Watchers Adopt-A-Highway groups were given extra consideration for gathering 12,270 and 7,726 lbs of trash, respectively.
Denise Baker, Transportation Program Supervisor, TDOT Highway Beautification Office, said, "Our collaborators are zealous about trying to keep their communities neat and tidy." "We were confident that by working together, we could lead to significant improvements.
Keep up the pace by engaging in Adopt-A-Highway or regional cleanings and accepting responsibility for the garbage in your community.
On Nov. 5, 125 student-athletes, trainers, teaching staff, and a middle school and high school pupil video competition kicked off the campaign at Tennessee State University.
Our public roads are more than just an eyesore because of the litter." TDOT Highway Beautification Office Manager Shawn Bible says it's a massive burden on the state, with implications for public health and safety, the environment, and the economy.
As we continue working toward a litter-free state of Tennessee, we are thrilled to have exceeded our target and appreciate our numerous affiliates and volunteer organizations who hosted cleanups in their neighborhoods throughout No Trash November
Visit NobodyTrashesTennessee.com to gain knowledge about the state's garbage alleviation and education efforts, as well as how you can get involved in the fight to end pollution.
The Adopt-A-Highway Program and the Tennessee Litter Hotline are two options for getting involved (1-877-8LITTER). Use social media platforms like TikTok, Twitter, Instagram, and Facebook to join the conversation.
Nobody Trashes Tennessee Program Summary
Nobody Trashes Tennessee TN (NTT) comprises the state's authorized trash mitigation drive, operated by the Tennessee Department of Transportation (TDOT). Despite a more than fifty percent decrease in streetside garbage from 2006 to 2016, there still are 100 million bits of rubbish on the state's roads and highways at any particular time, according to a "Visible Litter Study" undertaken in 2016.
An annual tax on carbonated drinks and malt refreshments pays for TDOT's trash pickup and education budget of $19 million. The TDOT Highway Beautification Office's Litter Grant Program removes an average of 11,573 tons of litter from Tennessee's 95 counties each year through a cooperative statewide approach.
Upwards of 21 million pounds of trash were eliminated from Tennessee's roads in 2020, notwithstanding the COVID constraints. Of that total, 37 percent got repurposed in the state. Since last year, there has been an increase of nearly 400 illegal roadside dumps cleaned up—4,023 in total. To learn more about TDOT's 2020 Annual Litter Grant, please check out the summary.
Visit NobodyTrashesTennessee.com to gain more knowledge about the state's initiatives to minimize pollution and how you can get involved. The Adopt-A-Highway Program and the Tennessee Litter Hotline are two options for getting involved (1-877-8LITTER).
Christmas Eve turned into an Elk-Rescue for Hours on a Frozen River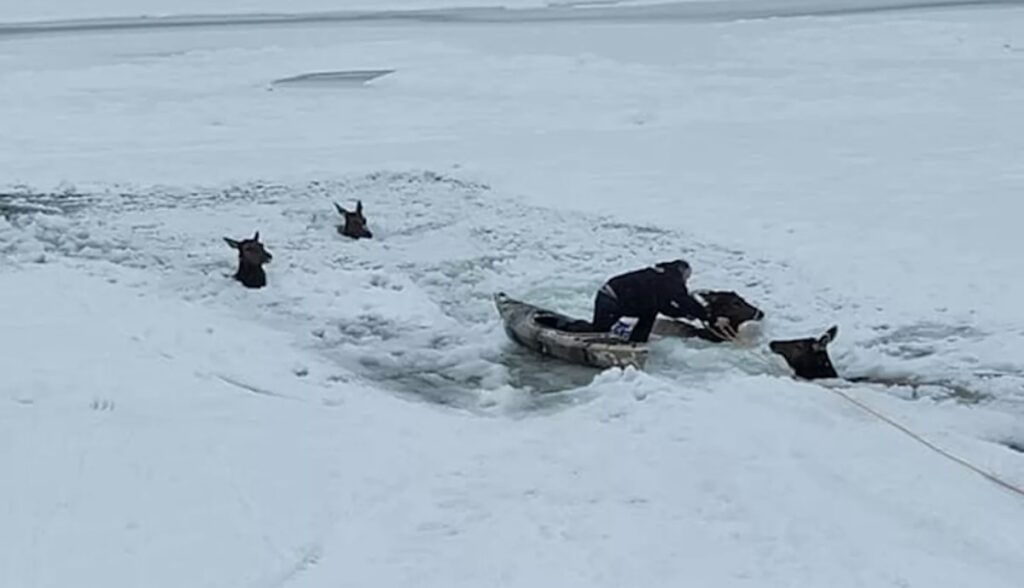 Elks are not usually keen on human companionship, and understandably so. However, after a dating rescue recently which saved several of them from being frozen to death, the Elk community might become more welcoming or not.
Either way, humans can certainly go out on a limb or relatively thin ice to rescue animals, even during Christmas.
Several dozen elk were found frozen to death in the Kettle River in Barstow, Washington, on Christmas Eve, according to the Ferry County Sheriff's office.
Coyote hunters Jeff Stuart and Jordan Fish came across a herd of cows and calves who had become stranded in the ice. About 40 elk had gathered on the other side of the river in a large pack. When they observed what occurred to the first 12 people, they either crossed successfully or decided not to.
Rylee Stuart, Jeff's wife, received a phone call informing him that he was on his way to Barstow to grab some rope to assist the stranded animals.
The number of rescuers climbed rapidly.
More than two dozen individuals helped Rylee and her family rescue the elk from the river, wrap them in blankets, and keep them warm by fire towards the end of the day.
Rylee told the media that, "We had to catch the animals and furthermore try to loosen them the moment they reached the river bank, without getting… kicked." "It wasn't the simplest process," she said.
One rescuer fractured his hand, another slipped into the icy water, and one was kicked in the back of the head by an elk while trying to save a group of people.
However, someone told them that no officers were available for an elk rescue. Rylee stated this in her interview. Officer Severin Erickson of Fish and Wildlife District 1 drove from Newport, two hours away, to aid the rescue operation.
"Bizarre" was the word Erickson used to describe the sight of three elk eating hay while standing next to humans. He believes that the animals' fear of humans reduced due to hypothermia and shock, according to Erickson.
Around eight o'clock that evening, the rescue finally came to an end after the sun had set. In the end, four calves and two cows died, while four cows and two calves escaped with the approval of Fish and Wildlife.
One of the elk was particularly noteworthy to Rylee. On reaching the riverbank, the calf was helpless and unable to stand. Her rescuers draped blankets over her and dragged her up close to the raging inferno. Her limbs had shifted.
She looked like she was on the verge of dying for several hours. After some time, she was able to walk on her own. Lucky was the moniker given to her by the rescuers.
You can't help but cry when you think about all you did to help these animals. "We laid with them, gave them CPR, and even cried over them!" Rylee made the statement.
Although no one expected to spend Christmas Eve in the frigid weather, rescuing elk from the river, this was an extraordinary event for everyone.