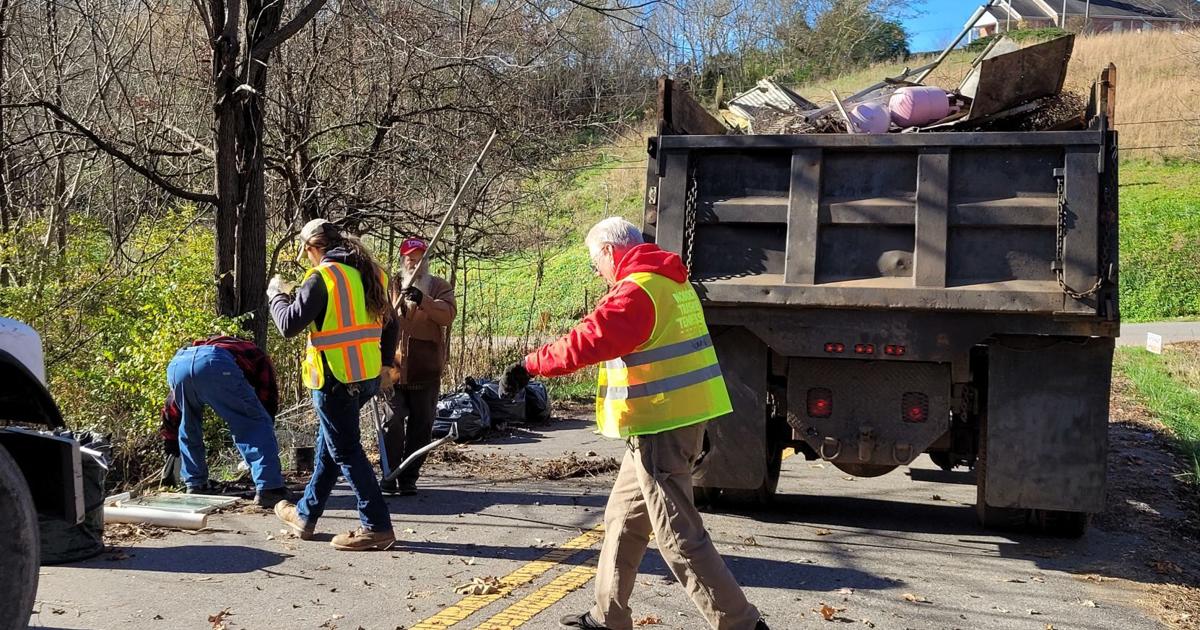 Tennessee Roads Cleared of More Than 46K Pounds of Garbage
The first No Trash November project attracted more than one thousand volunteers from throughout the state of Tennessee to eliminate over forty-six thousand pounds of garbage from the neighborhood streets of Tennessee.
In anticipation of increased holiday travel, the November project's design ensures that Tennessee's roads and highways are free of the damaging effects of trash.
In collaboration with Keep Tennessee Beautiful (KTnB) associates and Adopt-A-Highway organizations, the Tennessee Department of Transportation (TDOT) trash mitigation initiative, Nobody Trashes Tennessee orchestrated the effort, which far surpassed its 20,000-pound garbage removal objective on the state's streets.
Volunteers gathered 2,180 trash bags and 2,501 lbs of heavy devices in 56 cleanup operations totaling 1,001 people. Keep Kingsport Beautiful, and the Appalachia Dam Watchers Adopt-A-Highway groups were given extra consideration for gathering 12,270 and 7,726 lbs of trash, respectively.
Denise Baker, Transportation Program Supervisor, TDOT Highway Beautification Office, said, "Our collaborators are zealous about trying to keep their communities neat and tidy." "We were confident that by working together, we could lead to significant improvements.
Keep up the pace by engaging in Adopt-A-Highway or regional cleanings and accepting responsibility for the garbage in your community.
On Nov. 5, 125 student-athletes, trainers, teaching staff, and a middle school and high school pupil video competition kicked off the campaign at Tennessee State University.
Our public roads are more than just an eyesore because of the litter." TDOT Highway Beautification Office Manager Shawn Bible says it's a massive burden on the state, with implications for public health and safety, the environment, and the economy.
As we continue working toward a litter-free state of Tennessee, we are thrilled to have exceeded our target and appreciate our numerous affiliates and volunteer organizations who hosted cleanups in their neighborhoods throughout No Trash November
Visit NobodyTrashesTennessee.com to gain knowledge about the state's garbage alleviation and education efforts, as well as how you can get involved in the fight to end pollution.
The Adopt-A-Highway Program and the Tennessee Litter Hotline are two options for getting involved (1-877-8LITTER). Use social media platforms like TikTok, Twitter, Instagram, and Facebook to join the conversation.
Nobody Trashes Tennessee Program Summary
Nobody Trashes Tennessee TN (NTT) comprises the state's authorized trash mitigation drive, operated by the Tennessee Department of Transportation (TDOT). Despite a more than fifty percent decrease in streetside garbage from 2006 to 2016, there still are 100 million bits of rubbish on the state's roads and highways at any particular time, according to a "Visible Litter Study" undertaken in 2016.
An annual tax on carbonated drinks and malt refreshments pays for TDOT's trash pickup and education budget of $19 million. The TDOT Highway Beautification Office's Litter Grant Program removes an average of 11,573 tons of litter from Tennessee's 95 counties each year through a cooperative statewide approach.
Upwards of 21 million pounds of trash were eliminated from Tennessee's roads in 2020, notwithstanding the COVID constraints. Of that total, 37 percent got repurposed in the state. Since last year, there has been an increase of nearly 400 illegal roadside dumps cleaned up—4,023 in total. To learn more about TDOT's 2020 Annual Litter Grant, please check out the summary.
Visit NobodyTrashesTennessee.com to gain more knowledge about the state's initiatives to minimize pollution and how you can get involved. The Adopt-A-Highway Program and the Tennessee Litter Hotline are two options for getting involved (1-877-8LITTER).
500,000-Year-Old Wooden Structure Rewrites History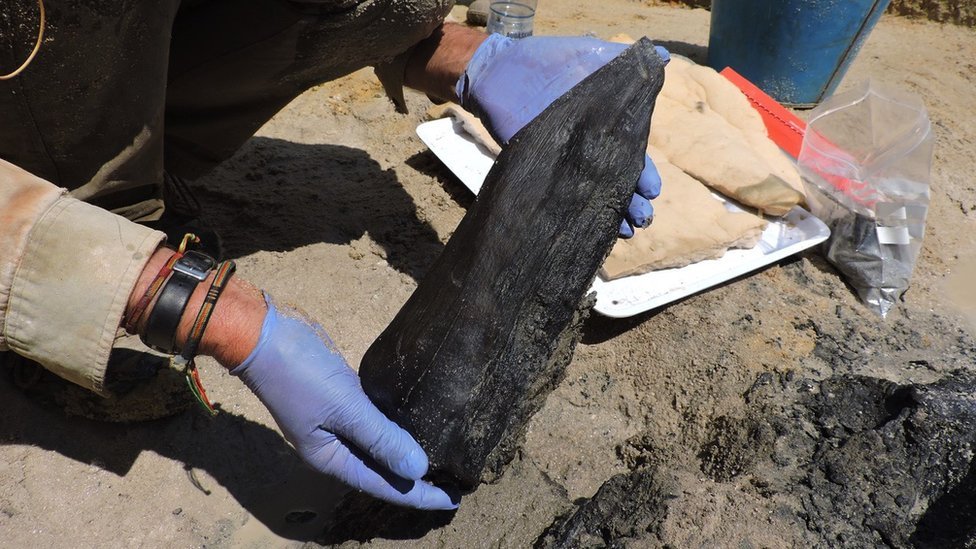 In an archaeological discovery, a wooden structure dating back an astonishing 500,000 years has been unearthed on the banks of a river in Zambia, challenging long-held beliefs about the capabilities of ancient humans. Researchers stumbled upon these ancient wooden logs, a revelation that has the potential to reshape our understanding of the lives of early humans.
The find, located on the riverbanks near Zambia's Kalambo Falls, provides compelling evidence that stone-age people may have constructed primitive shelters, forever altering our perception of their intelligence and resourcefulness. Archaeologist Prof Larry Barham, who led the research, was profoundly impacted by the discovery, stating, "This find has changed how I think about our early ancestors."
What makes this find truly remarkable is that it suggests ancient humans did more than merely survive; they thrived by creating something entirely new. These early humans exhibited intelligence, imagination, and craftsmanship by fashioning structures from wood, a material that had never before been transformed into such large and sophisticated objects.
The researchers also uncovered ancient tools, including digging sticks, but the most exciting find was two pieces of wood positioned at right angles to each other. "One is lying over the other, and both pieces of wood have notches cut into them," explained Geoff Duller, a professor of geography at the University of Aberystwyth and a member of the research team. "You can clearly see those notches have been cut by stone tools, making the two logs fit together to become structural objects."
Radiocarbon dating confirmed the wood's age, placing it at a staggering 476,000 years old. This revelation has ignited curiosity about the woodworking traditions of ancient societies, challenging the prevailing notion that early humans led simplistic, nomadic lives.
Perrice Nkombwe, a team member from the Livingstone Museum in Zambia, expressed her astonishment, saying, "I was amazed to know that woodworking was such a deep-rooted tradition. It dawned on me that we had uncovered something extraordinary."
The preservation of the wooden structure itself is a miracle. Typically, wood decays over time unless preserved under specific conditions. However, in the waterlogged environment along the Kalambo Falls, the wood remained intact, essentially pickled by the elements for millennia.
While the exact purpose of this ancient wooden structure remains a mystery, it has sparked numerous speculations. Prof. Duller suggests it might have been used as a place to sit beside the river and fish, although a complete understanding of its function remains elusive.
Moreover, the identity of the individuals who constructed this structure raises intriguing questions. "We don't know – it could have been Homo sapiens, and we just haven't discovered fossils from that age yet," Prof. Duller added. "But it could be a different species – [perhaps] Homo erectus or Homo naledi – there were a number of hominid species around at that time in southern Africa."
This discovery has the potential to enrich our understanding of ancient woodworking techniques, craftsmanship, and human interaction with the environment. As researchers continue their work at the Kalambo Falls site, the pages of history are being rewritten, and our appreciation for the ingenuity of our ancient ancestors grows ever deeper.