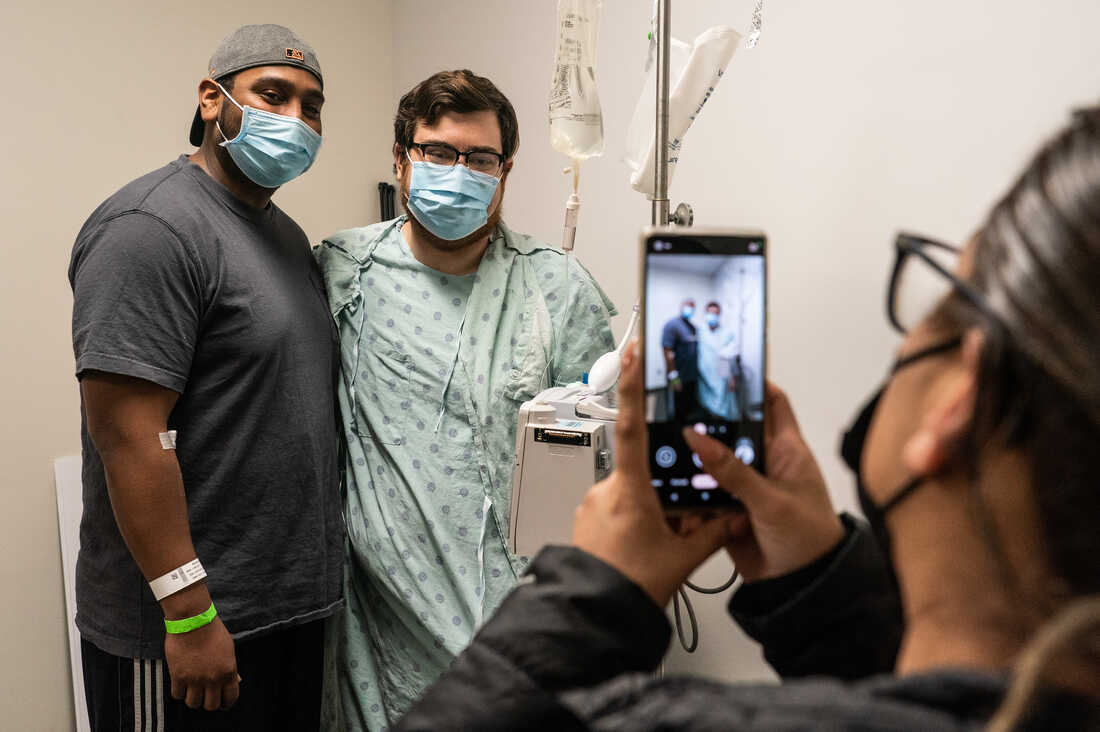 Ten Strangers Create a Kidney Swap Chain
While it is still risky, living kidney donation can be a good alternative to deceased kidney donation. About one-third of kidney transplants in the United States are living transplants. One of the biggest advantages is that one living kidney can replace two failing kidneys. A living kidney donation also means those in need of kidneys have a shorter stay on the waiting list. Live donations are scheduled in advance where emergency surgery is needed if the donated kidney is from a deceased donor.
Live kidney donators are evaluated ahead of time and are typically genetically related to the recipient. All of these factors combine to provide not only less time on a waiting list for the recipient, as well as better short and long-term survival statistics.
All of this information was taken into consideration when the ten-person kidney swap chain was planned at Houston Methodist Hospital in the spring of 2021. The chain started with the laparoscopic removal of Michael Wingard's left kidney. The surgeon, Dr. Link, made a two-inch incision through which he removed the kidney. Heather O'Neill Smarrella will receive the kidney because the friend he was originally trying to donate to was not a match. The chain continues when Heather's twin sister Staci O'Neill donates her kidney to Javier Ramirez Ochoa. Ochoa's son-in-law, Tomas Martinez, is donating his kidney to Chris McLellan. His father, David, continues the line when he donates to Barbara Morton. Morton's daughter, Lisa Jolivet, gave her kidney to Kaelyn Connelly. Connelly may be the last recipient in the ten-person chain, but she is the person Wingard, the first person in the chain, was originally trying to donate to.
The process was long and tedious and occurred over a four-day period. This ten-person chain is unusual because there are typically only six people involved. The surgeries were postponed three times because there are so many factors involved and each transplant has to line up perfectly to the next one in the line. However, with roughly 90,000 people on the Oregon Procurement and Transplantation Network list who are waiting, the three postponements are considered worth it by the participants and their friends and families. Many of the 90,000 people on the Oregon transplant list will wait years for their kidneys and some will not live long enough to receive a kidney.
A last added benefit of these living organ transplants is that the kidneys are expected to work for twelve to twenty years while a kidney donated by a dead donor is expected to last eight to twelve years. Though the ten-person kidney swap is not a typical one, in this case, it saved many lives and also gave the recipients a quality of life they would not have had otherwise.

Missing Hiker Spotted By Train Passenger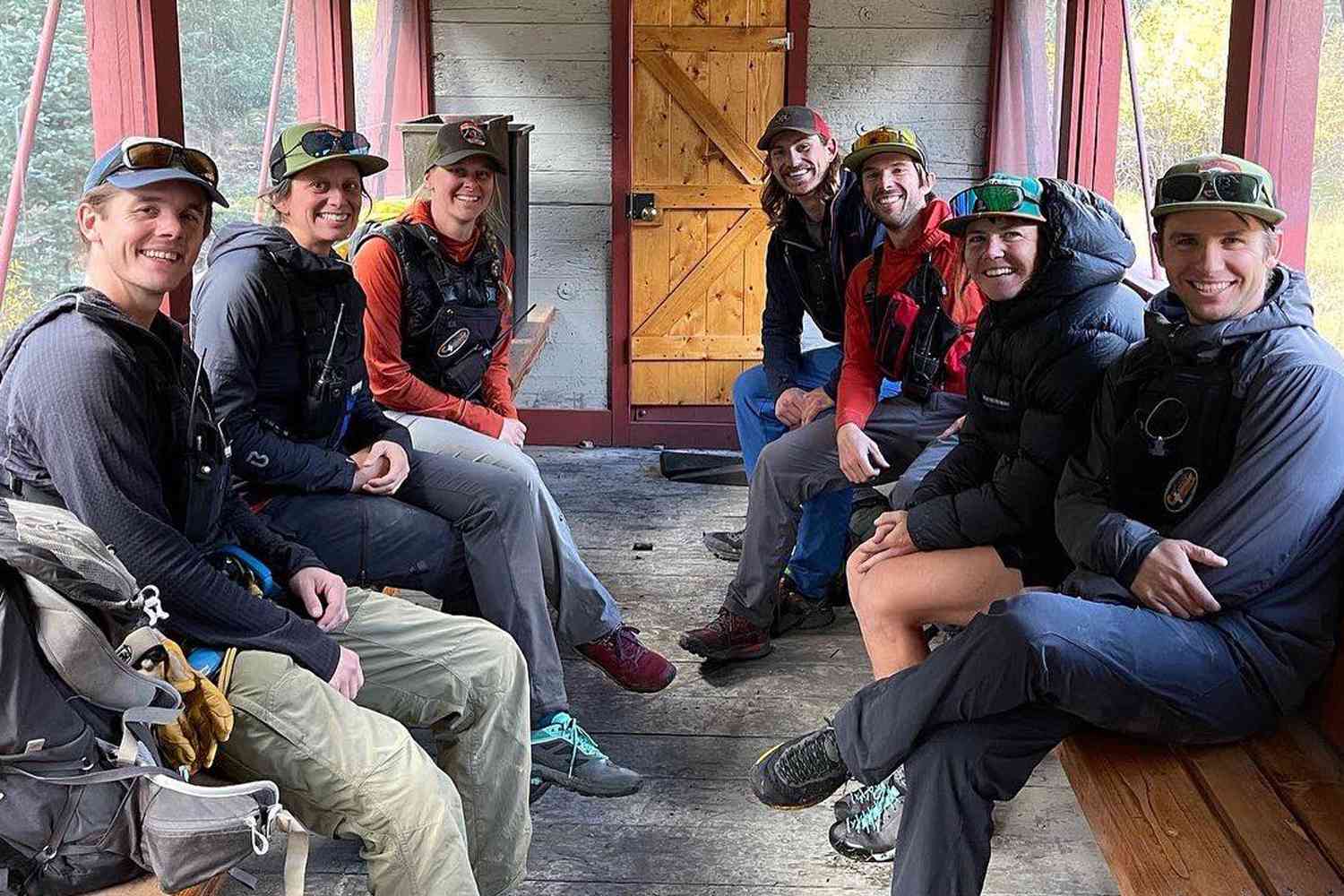 Day Trip Turns Into Two-Day Trip
A young woman hiking in Colorado found herself completely unprepared when she fell down a 90-foot cliff, becoming badly injured. A New Mexico native, the hiker left the trail in search of better photo opportunities. While trying to take pictures of the beautiful scenery, she lost her footing and could not prevent her accident. Her injuries included a broken leg and possible concussion, and she may have been unconscious for several hours. Because she only planned to be out during the day, the hiker only had enough supplies to last for a short time. Her clothes were suitable for a day trip, but not warm enough for nights in the area.
Injured Hiker Starts by Helping Herself
In her 20s, the hiker survived for two days with her injuries, but it is unknown how much longer she could have gone on without food, water, or medical aid. Because of her will to live, she managed to crawl to an area where she was more likely to be visible to passing travelers. The Animas River was cold and moving quickly, but the injured hiker managed to make it close to the riverbank. On the other side of the river, she could hear and see the train passing.
Train Passenger Becomes Unlikely Hero
Luckily for the injured hiker, at least one of the passing trains was a passenger train. One of the passengers was enjoying the view through the area and paying attention to the landscape, probably hoping for interesting sights and animal spotting. There is no doubt that she was surprised to see a human hand waving for help, but she did what all heroes do and acted immediately. The woman who spotted the injured hiker immediately notified the train officials so that they could notify the train company and find a train that could stop and see what was going on with the person waving.
Qualified Heroes
The engineer and fireman on the next train were a married couple who knew how to help injured people in emergencies. Nick and Kylah Breeden were on the next passing train, and they willingly stopped to help. Over 300 passengers waited while the couple checked out the situation, and Kylah stayed behind when it became clear that the hiker could not be transported across the river without extra help.
Kylah is a trained paramedic and she stayed with the hiker while waiting for help. The hiker needed to be transported across the river on a backboard because of her injuries. Then a gurney took her to a waiting helecopter.
Willing Heroes
If not for the actions of all those people, the hiker would doubtless have stayed alone without help. Many of the people who helped did so as part of their jobs, but they went above and beyond, such as when Kylah Breeden stayed overnight with the hiker while waiting for help. But none of it would have been possible if the train passenger simply wanting to enjoy the scenery didn't notice and immediately find help.