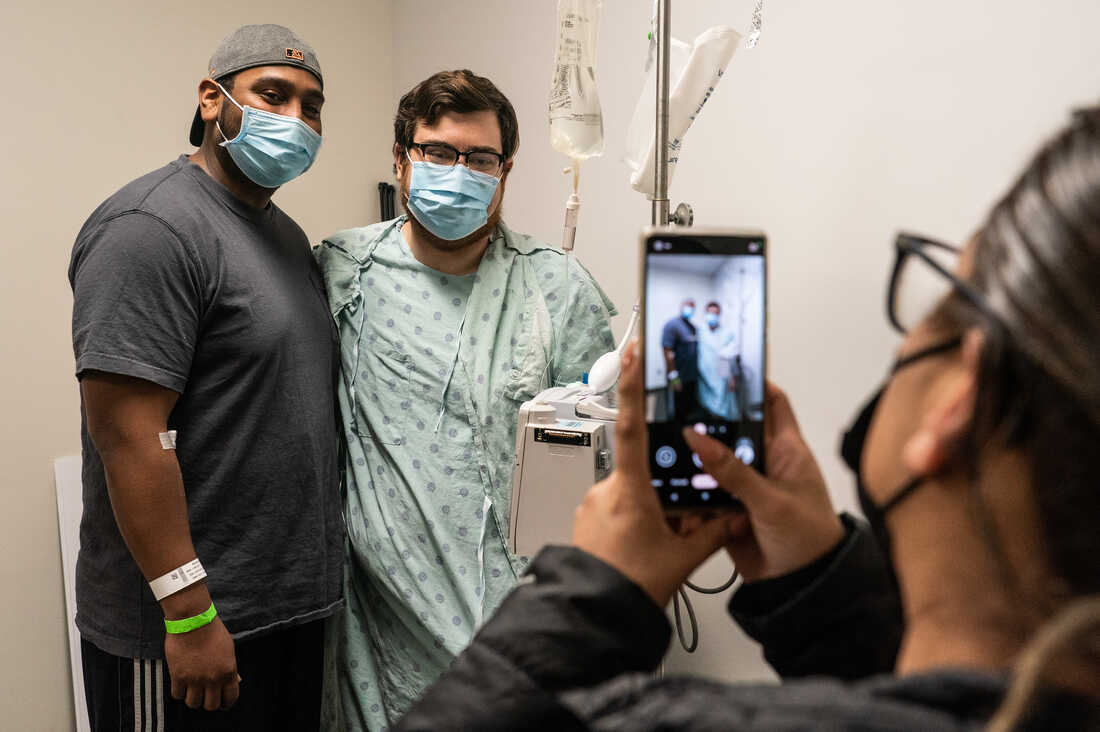 Ten Strangers Create a Kidney Swap Chain
While it is still risky, living kidney donation can be a good alternative to deceased kidney donation. About one-third of kidney transplants in the United States are living transplants. One of the biggest advantages is that one living kidney can replace two failing kidneys. A living kidney donation also means those in need of kidneys have a shorter stay on the waiting list. Live donations are scheduled in advance where emergency surgery is needed if the donated kidney is from a deceased donor.
Live kidney donators are evaluated ahead of time and are typically genetically related to the recipient. All of these factors combine to provide not only less time on a waiting list for the recipient, as well as better short and long-term survival statistics.
All of this information was taken into consideration when the ten-person kidney swap chain was planned at Houston Methodist Hospital in the spring of 2021. The chain started with the laparoscopic removal of Michael Wingard's left kidney. The surgeon, Dr. Link, made a two-inch incision through which he removed the kidney. Heather O'Neill Smarrella will receive the kidney because the friend he was originally trying to donate to was not a match. The chain continues when Heather's twin sister Staci O'Neill donates her kidney to Javier Ramirez Ochoa. Ochoa's son-in-law, Tomas Martinez, is donating his kidney to Chris McLellan. His father, David, continues the line when he donates to Barbara Morton. Morton's daughter, Lisa Jolivet, gave her kidney to Kaelyn Connelly. Connelly may be the last recipient in the ten-person chain, but she is the person Wingard, the first person in the chain, was originally trying to donate to.
The process was long and tedious and occurred over a four-day period. This ten-person chain is unusual because there are typically only six people involved. The surgeries were postponed three times because there are so many factors involved and each transplant has to line up perfectly to the next one in the line. However, with roughly 90,000 people on the Oregon Procurement and Transplantation Network list who are waiting, the three postponements are considered worth it by the participants and their friends and families. Many of the 90,000 people on the Oregon transplant list will wait years for their kidneys and some will not live long enough to receive a kidney.
A last added benefit of these living organ transplants is that the kidneys are expected to work for twelve to twenty years while a kidney donated by a dead donor is expected to last eight to twelve years. Though the ten-person kidney swap is not a typical one, in this case, it saved many lives and also gave the recipients a quality of life they would not have had otherwise.

A Teen's Inspiring Journey to Morehouse College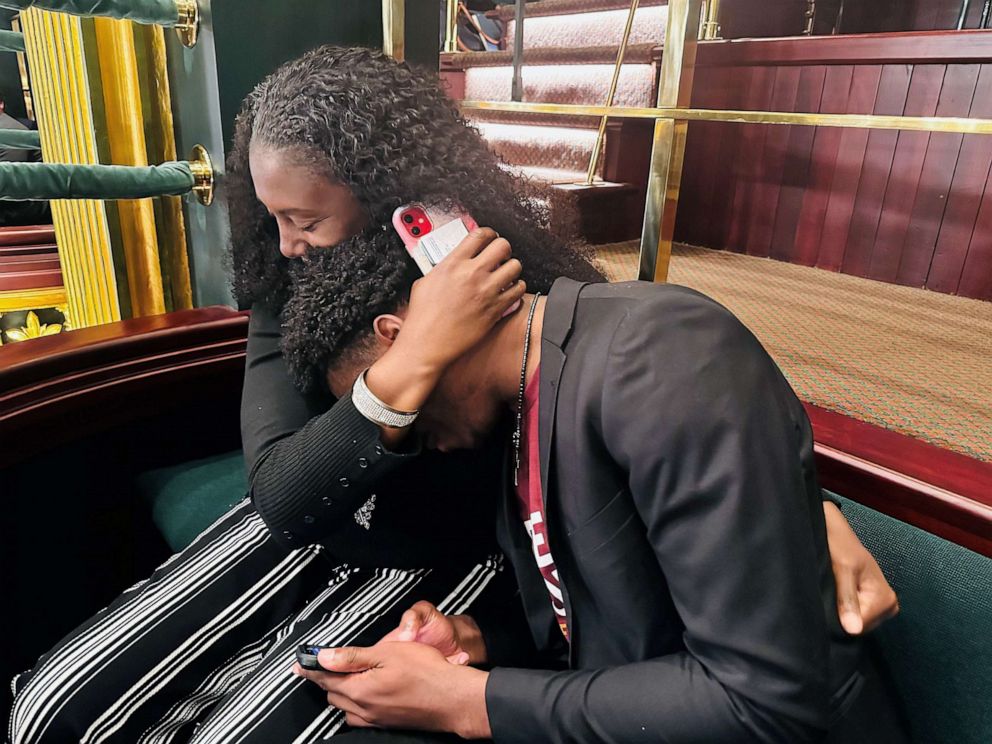 Imagine the feeling of accomplishing your dreams after years of hard work and dedication. That's exactly what happened to Amir Staten, a remarkable teenager whose video celebrating his acceptance into Morehouse College went viral. His infectious joy captured the hearts of people around the world, and it's not hard to see why.
Morehouse College, located in Atlanta, Georgia, has a long and prestigious history. Established in 1867, it is a historically black college and one of the oldest educational institutions for African Americans. The college was founded with a mission to provide a quality education and develop strong leaders who would go on to make a positive impact on society.
Amir's acceptance into Morehouse College is a testament to his perseverance and commitment to his studies. Not only did he receive an acceptance letter, but he was also granted a full ride scholarship. This scholarship covers the cost of tuition, which amounts to around $51,000 per year. This incredible opportunity has lifted a significant financial burden off Amir's shoulders, allowing him to focus on his education and future aspirations.
In addition to the full ride scholarship, Amir was named one of 15 Bonner Scholars. The Bonner Scholarship is a prestigious program that emphasizes the importance of community service. To maintain this scholarship, students must maintain a minimum GPA of 2.5 and contribute 10 hours of community service each week. It is a great honor for Amir to be chosen as one of these scholars, highlighting his dedication to making a positive difference in his community.
Amir's hard work throughout high school has been nothing short of exceptional. He consistently achieved honor roll grades, demonstrating his commitment to academic excellence. But his accomplishments didn't end there. Amir also took on leadership roles as the head of the Black Student Union, where he worked to promote inclusivity and raise awareness about important social issues. Additionally, he served as the captain of his school's basketball team, showcasing his discipline, teamwork, and determination.
Amir's accomplishments have not only made his family proud but have also inspired those around him. His mother expressed her admiration for his efforts, saying, "He has gone above and beyond what is expected of him." With his acceptance into Morehouse College, Amir can finally take a deep breath, knowing that his hard work has paid off.