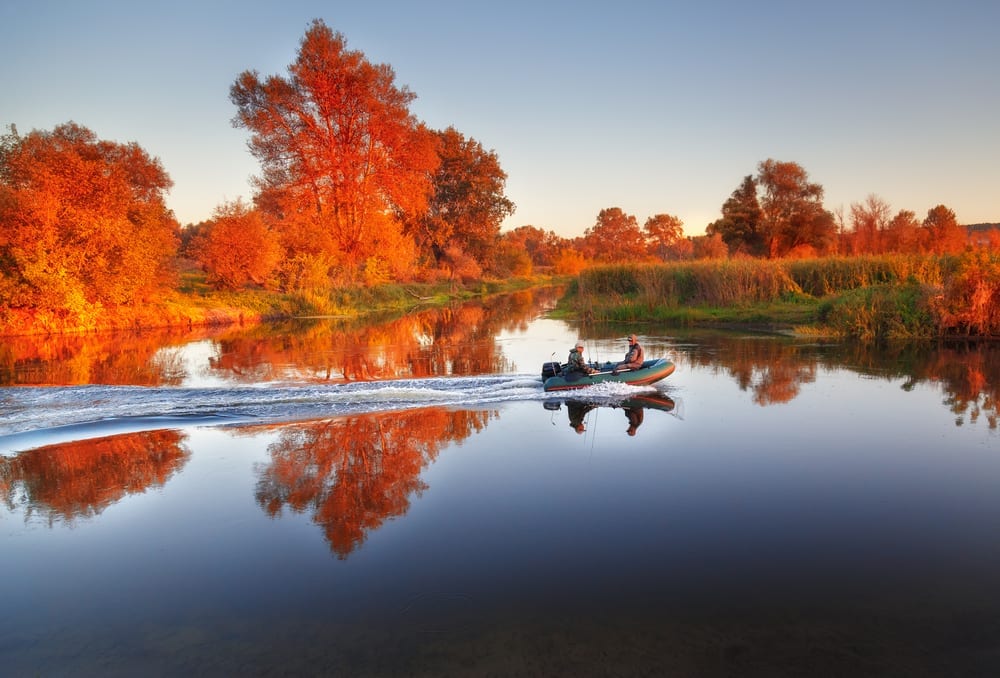 Teen's Lucky Catch: A Wallet Full of Surprises Beneath the Waters of Lake of the Woods
As summer winds down and the school year peeks around the corner, 14-year-old Connor Halsa had one last fishing adventure on his mind. Little did he know that this outing would lead to a remarkable discovery that would not only fill his wallet, but also warm his heart.
Connor, along with his family, embarked on a fishing expedition on the serene waters of Lake of the Woods in Minnesota. Armed with determination and fishing gear, Connor cast his line into the water, hoping for a classic catch – a fish that would create a tale for his upcoming high school stories. However, fate had a different plan in store for him.
As Connor felt a strong tug on his line, excitement filled the air. "I thought I had a big fish, and I set the hook really hard," he recalled with a grin. Yet, to his surprise, the weight he was reeling in turned out to be something unexpected – a wallet, not a fish, was at the end of his line. The wallet wasn't empty either; it contained a surprising amount of money – $2,000 to be exact.
Connor's cousin Brandon, equally astonished, opened the waterlogged wallet. "He said some words that you probably shouldn't say and then he said there was some money in it," Connor recounted, describing the moment of shock and awe. The soggy bills were carefully laid out on the dashboard of the boat to dry.
But this peculiar find raised a dilemma: what to do with the money-filled wallet? Connor's dad suggested returning it to its rightful owner, and Connor quickly agreed. Determined to unravel the mystery behind the wallet's origin, they discovered a business card within the wallet and dialed the number on it.
After a bit of detective work, they managed to track down the owner of the wallet, a farmer named Jim Denney from Iowa. It turned out that Jim had lost the wallet a year ago during a fishing trip. The wallet had slipped out of his back pocket as the boat rocked gently on the water's surface. The loss had gone unnoticed until he needed to settle a bill at a resort and realized he was penniless. Reflecting on the odds of ever finding a wallet lost in the depths of the lake, Jim expressed his disbelief.
When the connection was made, Jim traveled to Minnesota to reclaim what he had lost and to meet the young hero who had inadvertently become a treasure hunter. Despite the offer of a reward, Connor modestly declined, his honest intentions shining through. However, Jim showed his gratitude by gifting Connor a personalized cooler and a heartfelt compliment that carried more value than any amount of money.
Jim's words were heartwarming: "I would take Connor for a grandson any day and I would fight for him any day." This unexpected friendship formed beneath the waters of Lake of the Woods stood as a testament to the power of simple acts of kindness.
In a gesture of gratitude, Jim treated Connor and his family to a dinner outing, a simple yet profound way of saying "thank you" for their honesty and compassion. As summer gave way to the impending school year, Connor's fishing adventure had transformed into a tale of unexpected discoveries, valuable lessons, and a connection that transcended the depths of a lake.
500,000-Year-Old Wooden Structure Rewrites History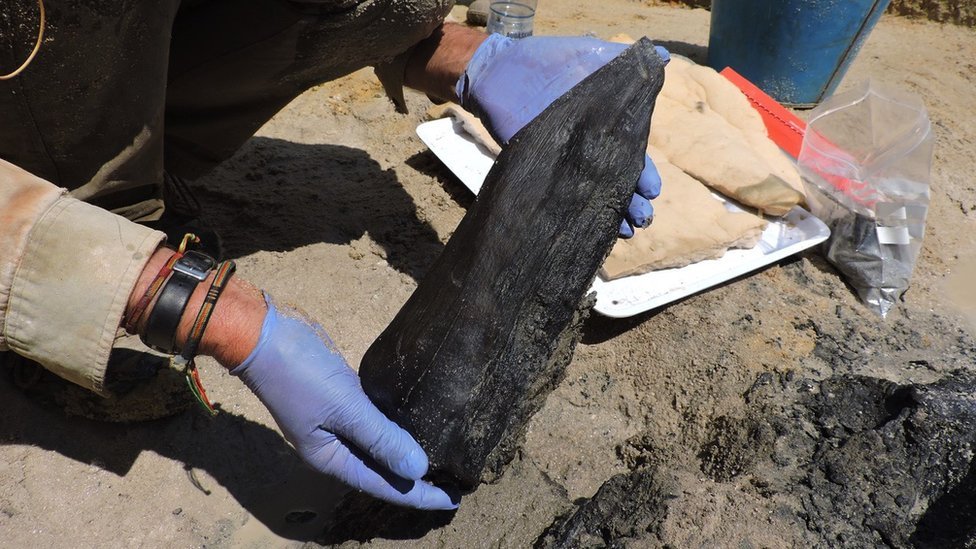 In an archaeological discovery, a wooden structure dating back an astonishing 500,000 years has been unearthed on the banks of a river in Zambia, challenging long-held beliefs about the capabilities of ancient humans. Researchers stumbled upon these ancient wooden logs, a revelation that has the potential to reshape our understanding of the lives of early humans.
The find, located on the riverbanks near Zambia's Kalambo Falls, provides compelling evidence that stone-age people may have constructed primitive shelters, forever altering our perception of their intelligence and resourcefulness. Archaeologist Prof Larry Barham, who led the research, was profoundly impacted by the discovery, stating, "This find has changed how I think about our early ancestors."
What makes this find truly remarkable is that it suggests ancient humans did more than merely survive; they thrived by creating something entirely new. These early humans exhibited intelligence, imagination, and craftsmanship by fashioning structures from wood, a material that had never before been transformed into such large and sophisticated objects.
The researchers also uncovered ancient tools, including digging sticks, but the most exciting find was two pieces of wood positioned at right angles to each other. "One is lying over the other, and both pieces of wood have notches cut into them," explained Geoff Duller, a professor of geography at the University of Aberystwyth and a member of the research team. "You can clearly see those notches have been cut by stone tools, making the two logs fit together to become structural objects."
Radiocarbon dating confirmed the wood's age, placing it at a staggering 476,000 years old. This revelation has ignited curiosity about the woodworking traditions of ancient societies, challenging the prevailing notion that early humans led simplistic, nomadic lives.
Perrice Nkombwe, a team member from the Livingstone Museum in Zambia, expressed her astonishment, saying, "I was amazed to know that woodworking was such a deep-rooted tradition. It dawned on me that we had uncovered something extraordinary."
The preservation of the wooden structure itself is a miracle. Typically, wood decays over time unless preserved under specific conditions. However, in the waterlogged environment along the Kalambo Falls, the wood remained intact, essentially pickled by the elements for millennia.
While the exact purpose of this ancient wooden structure remains a mystery, it has sparked numerous speculations. Prof. Duller suggests it might have been used as a place to sit beside the river and fish, although a complete understanding of its function remains elusive.
Moreover, the identity of the individuals who constructed this structure raises intriguing questions. "We don't know – it could have been Homo sapiens, and we just haven't discovered fossils from that age yet," Prof. Duller added. "But it could be a different species – [perhaps] Homo erectus or Homo naledi – there were a number of hominid species around at that time in southern Africa."
This discovery has the potential to enrich our understanding of ancient woodworking techniques, craftsmanship, and human interaction with the environment. As researchers continue their work at the Kalambo Falls site, the pages of history are being rewritten, and our appreciation for the ingenuity of our ancient ancestors grows ever deeper.