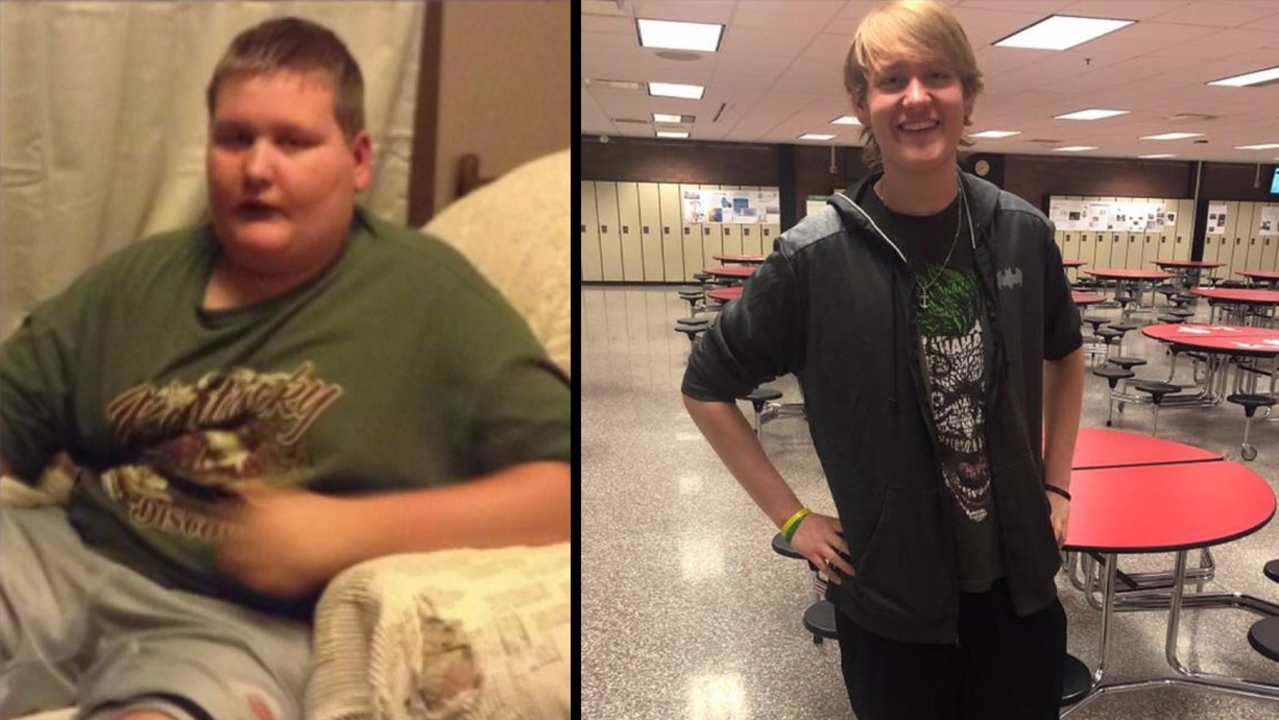 Teenager Makes One Simple Lifestyle Change, Loses 100+ Pounds!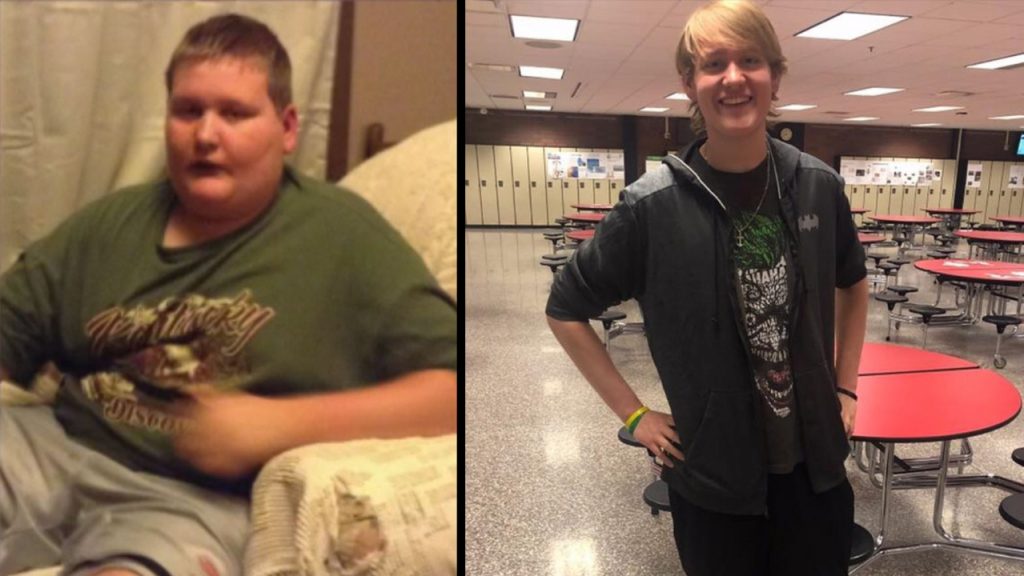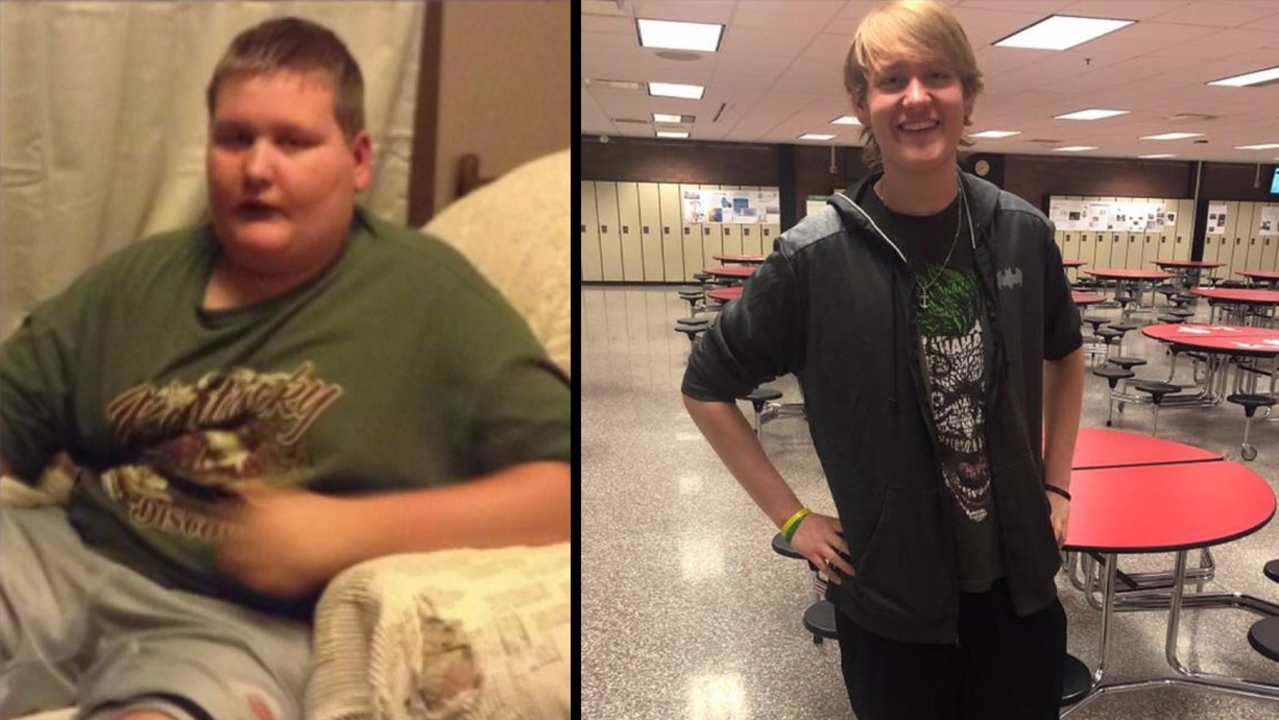 When Michael Watson, then a sophomore in high school, stood in front of the mirror, he didn't like what he saw. Michael recalls seeing someone that he didn't want to be. Motivated to change his body in a substantial way, he knew that he had to do something different. Dramatically different. For Watson, changing his body was all about changing his routine and, as you'll soon see, that routine change was incredibly effective! First, let's take a moment to step into Watson's shoes as he began this journey toward life-changing weight loss.
For most high school students, your image is everything. Nobody wants to be the kid that everyone makes fun of. While school bullying should never inform your decisions, sometimes you end up stumbling into the real problems that you are dealing with. For Watson, he was tired of being the one kid on the bus that nobody wanted to sit by because there wasn't enough room. When Watson began his weight loss journey, he was nearly 340lbs. In order to get all of that weight off, Watson decided that he was done taking the bus to school. Watson wasn't just done riding the bus for a week or a month, he was done riding it for the entire year. Rain, snow, or shine, Watson was going to walk to school.
Walking. It's as simple as that, right? Well, sort of. For Watson, deciding to opt-out of the bus ride meant walking nearly twenty miles total every single day of the school year. Watson says, "When I started walking, I didn't even know what time the bus came and that was my motivation. I have to walk." While walking was the major change that Watson made in his life, he also made other equally important changes. Watson gave up eating at Kentucky Fried Chicken which was unfortunately difficult, as he worked there. Watson recalls how horrible this lifestyle change was, but he was motivated every step of the way when progress began to show. Watson says, "What motivated me was stepping on the scale."
Thanks to Michael's tremendous work in reclaiming his health, he was able to chop 100 pounds right off of his waistline. Now, Watson is a trim and athletic young man with a body that looks as good as it is healthy. Watson's hard work would get highlighted by his school district, Canton City Schools. Even though the 6'4 Watson has received plenty of praise for his work, he knows that what he did wasn't particularly special. Watson says, "Anybody can do it if they put their mind to it." Even though Watson would have his off days, he made sure that his on days always outnumbered them. Thanks to his commitment, the occasional cheat day at KFC wouldn't put him into a hole that he was incapable of walking out of.
Africa's White Rhino Population Rebounds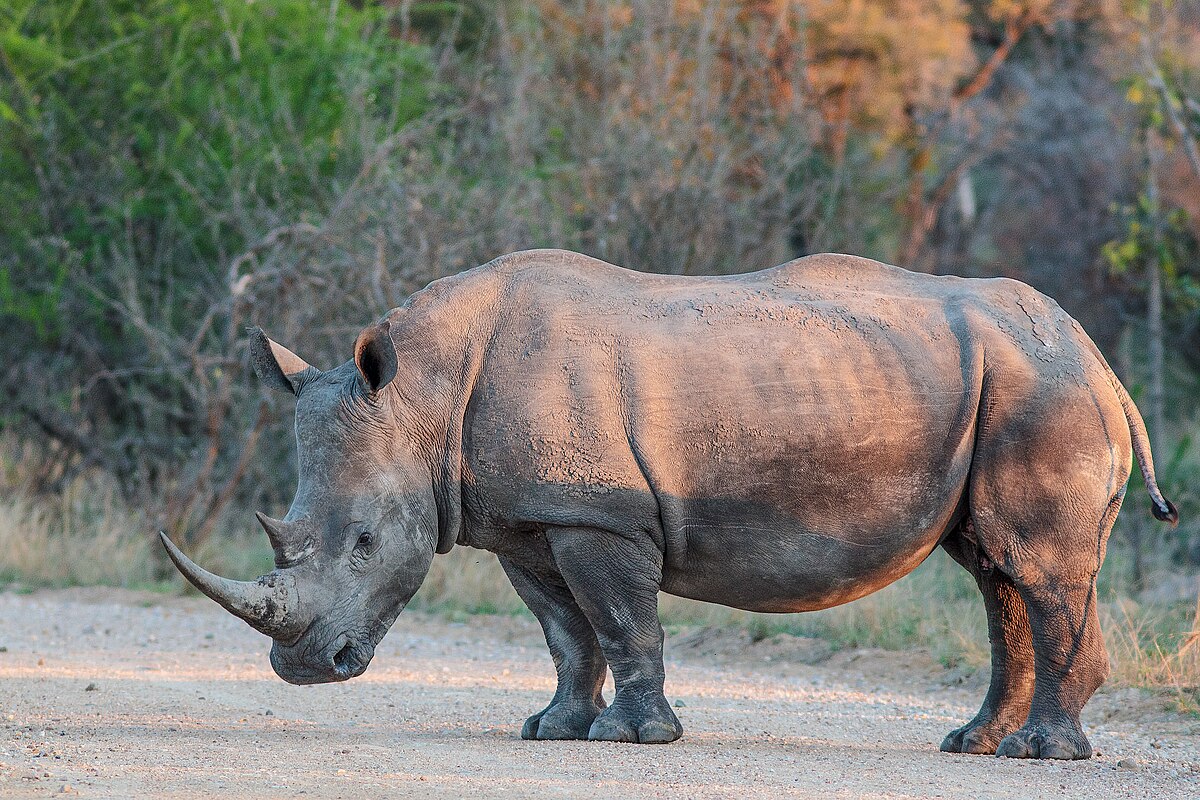 In a exciting turn of events, Africa's white rhino population has experienced a resurgence for the first time in a decade. At the close of 2022, there were 23,290 rhinos in total, marking a significant 5.2% increase from the previous year.
Rhinos are among the planet's most iconic and endangered creatures. These massive herbivores are known for their distinctive horns, which have unfortunately made them prime targets for poachers seeking to profit from the illegal wildlife trade. There are two main species of African rhinos: the white rhino and the black rhino. Both face grave threats to their survival.
The primary reason behind the perilous decline of rhino populations is poaching. Rhino horn, made of keratin (the same substance as human hair and nails), is mistakenly believed by some to have medicinal properties, and it is also highly sought after for its use in ornamental carvings. This misguided demand has led to a tragic increase in poaching activities, with rhinos being killed for their horns at an alarming rate.
Habitat loss is another significant threat to rhino populations. As human populations grow and expand, rhino habitats are encroached upon, leaving these animals with less space to roam and find food.
Despite these challenges, the recent increase in rhino populations is cause for celebration and renewed hope. The protection and biological management initiatives implemented by conservation organizations have played a pivotal role in this positive trend. Both black and white rhino populations have shown promising signs of recovery, with black rhinos increasing by 4.2% and white rhinos by 5.6%.
Dr. Michael Knight, chair of the IUCN's Rhino Specialist Group (AfRSG), expressed his relief, saying, "With this good news, we can take a sigh of relief for the first time in a decade. However, it is imperative to further consolidate and build upon this positive development and not drop our guard."
Nina Fascione, Executive Director at the International Rhino Foundation, emphasized that this rebound in rhino populations is not only a triumph for the rhinos themselves but also for the countless other species that share their ecosystems and the dedicated people who protect these lands.
The resurgence of rhino populations underscores the effectiveness of collaborative conservation efforts across Africa. Protected areas like Kruger National Park in South Africa have significantly boosted security measures to deter poachers, resulting in a decline in poaching incidents on their land. However, poachers have shifted their focus to smaller areas, such as the province-run Hluhluwe Imfolozi Game Reserve, which has borne the brunt of South Africa's rhino poaching in recent years.
Efforts to combat rhino poaching extend beyond national borders. U.S. Treasury Secretary Janet Yellen, during her visit to South Africa's Dinokeng Game Reserve, emphasized the need to follow the money trail associated with poaching, treating it as seriously as other crimes. This approach can help disrupt the illegal wildlife trade networks that drive rhino poaching.
While the increase in rhino populations is undoubtedly promising, significant challenges remain on the horizon. Competition over water resources and the resulting conflicts between communities and wildlife may bring humans and rhinos into closer contact, potentially leading to more poaching incidents. Poverty resulting from the loss of crops and livestock can also drive individuals to poaching as a means of income.
To ensure the continued recovery of Africa's rhino populations, it is vital to address these underlying issues and maintain unwavering commitment to conservation efforts. The rebounding rhino populations serve as a testament to what can be achieved when dedicated individuals, organizations, and governments work together to protect these magnificent creatures and the ecosystems they call home.