Teenager Makes One Simple Lifestyle Change, Loses 100+ Pounds!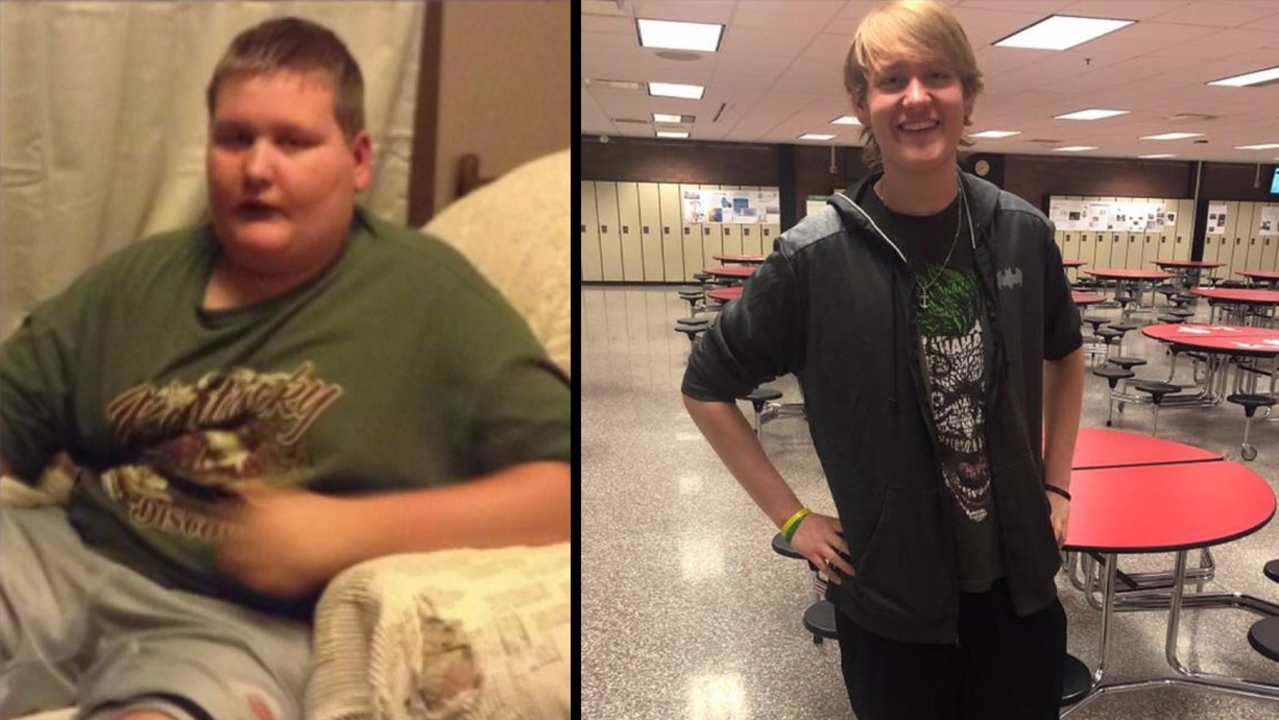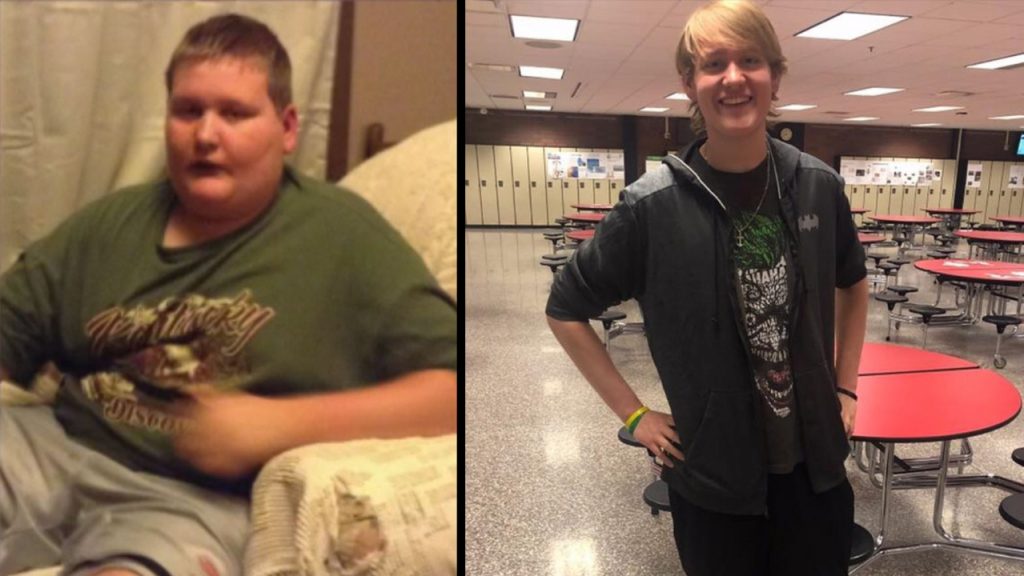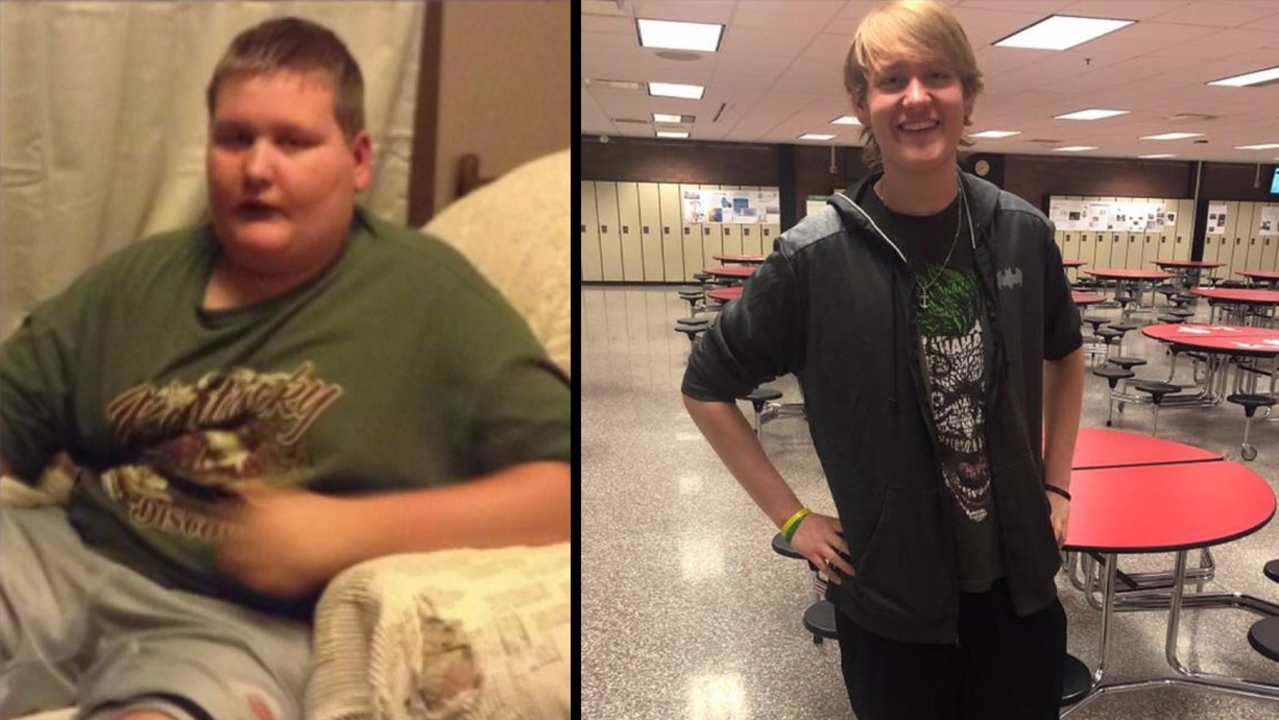 When Michael Watson, then a sophomore in high school, stood in front of the mirror, he didn't like what he saw. Michael recalls seeing someone that he didn't want to be. Motivated to change his body in a substantial way, he knew that he had to do something different. Dramatically different. For Watson, changing his body was all about changing his routine and, as you'll soon see, that routine change was incredibly effective! First, let's take a moment to step into Watson's shoes as he began this journey toward life-changing weight loss.
For most high school students, your image is everything. Nobody wants to be the kid that everyone makes fun of. While school bullying should never inform your decisions, sometimes you end up stumbling into the real problems that you are dealing with. For Watson, he was tired of being the one kid on the bus that nobody wanted to sit by because there wasn't enough room. When Watson began his weight loss journey, he was nearly 340lbs. In order to get all of that weight off, Watson decided that he was done taking the bus to school. Watson wasn't just done riding the bus for a week or a month, he was done riding it for the entire year. Rain, snow, or shine, Watson was going to walk to school.
Walking. It's as simple as that, right? Well, sort of. For Watson, deciding to opt-out of the bus ride meant walking nearly twenty miles total every single day of the school year. Watson says, "When I started walking, I didn't even know what time the bus came and that was my motivation. I have to walk." While walking was the major change that Watson made in his life, he also made other equally important changes. Watson gave up eating at Kentucky Fried Chicken which was unfortunately difficult, as he worked there. Watson recalls how horrible this lifestyle change was, but he was motivated every step of the way when progress began to show. Watson says, "What motivated me was stepping on the scale."
Thanks to Michael's tremendous work in reclaiming his health, he was able to chop 100 pounds right off of his waistline. Now, Watson is a trim and athletic young man with a body that looks as good as it is healthy. Watson's hard work would get highlighted by his school district, Canton City Schools. Even though the 6'4 Watson has received plenty of praise for his work, he knows that what he did wasn't particularly special. Watson says, "Anybody can do it if they put their mind to it." Even though Watson would have his off days, he made sure that his on days always outnumbered them. Thanks to his commitment, the occasional cheat day at KFC wouldn't put him into a hole that he was incapable of walking out of.
Routine Traffic Stop Turns into Heartwarming Occasion Thanks to Officer's Kind Gesture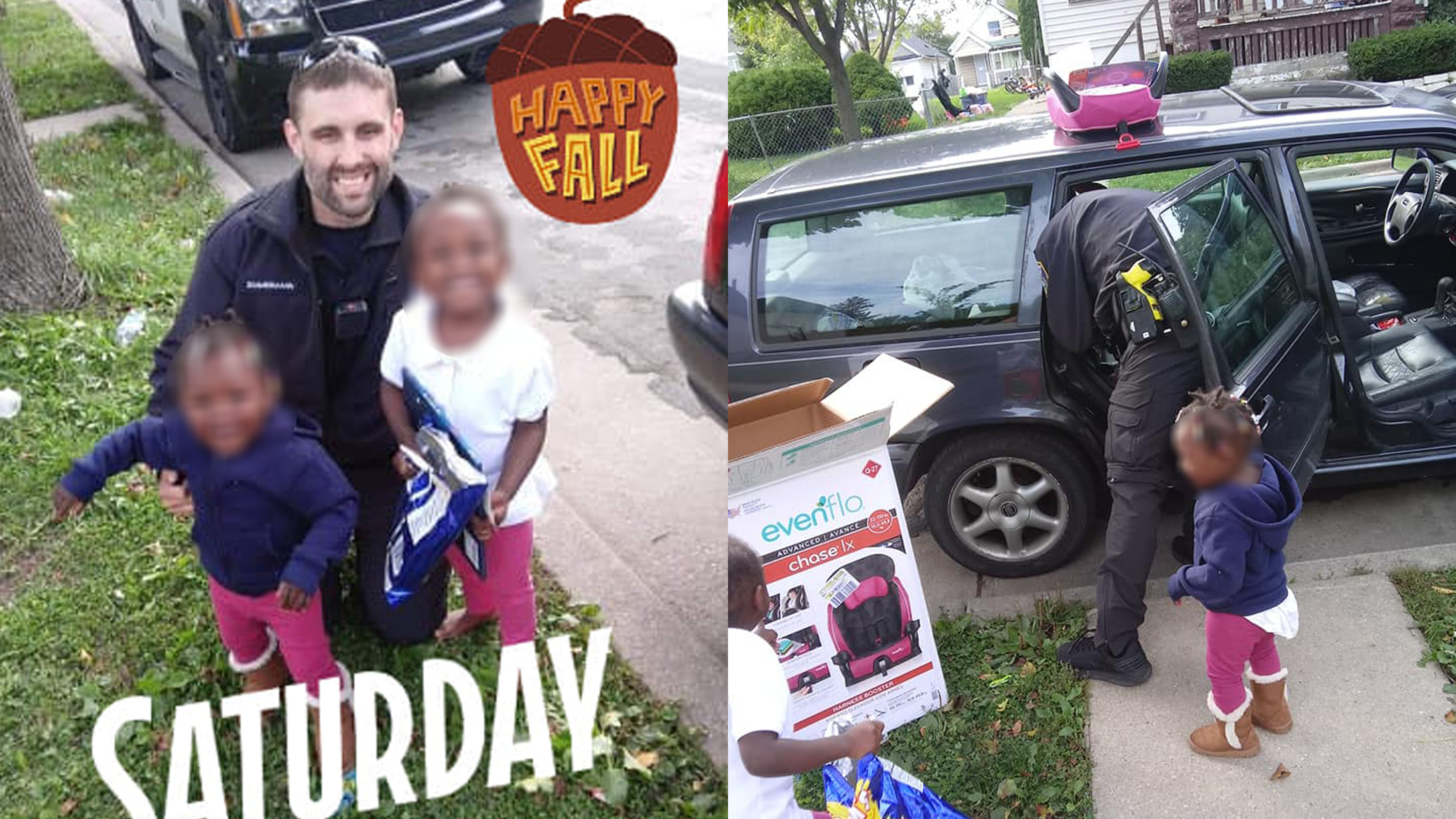 Getting pulled over can be a stressful situation. You may not know right away why you were asked to stop, but you probably have a good hunch that it's not for a good reason.
More often than not, that premonition we have about being pulled over turns out to be accurate and we have to be involved in a less than ideal situation. It's why many of us dread stopping to talk to an officer so much.
Andrella Jackson may now have different thoughts about being asked to stop by an officer though.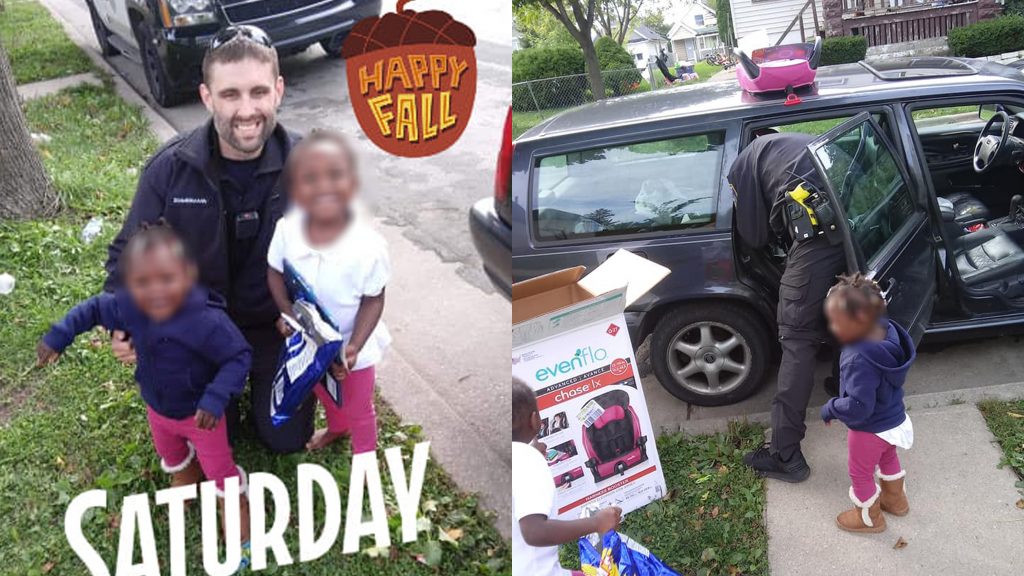 Not too long ago, Jackson was spotted by Milwaukee police officer Kevin Zimmerman and was asked to pull over. Officer Zimmerman requested that Jackson stop because she had the wrong registration for her car.
As he approached the vehicle though, something else caught the eye of Officer Zimmerman. To be more specific, he saw that there were three kids in the backseat of Jackson's car and two of them were still very small, WTMJ-TV reported. He also noticed that the two small children in question were not in car seats.
Officer Zimmerman then asked Jackson why the small kids were not placed in car seats and she said that she did not have the money to pay for those essential pieces of safety equipment at that time. Jackson mentioned that with winter on the way, she was saving up to buy her children new coats and boots.
A shortage of money is the same reason why Jackson had failed to get her vehicle registered properly.
Per the American Automobile Association (AAA), there are laws in every state dictating that children should be in car seats or restraints.
It would have been easy for Officer Zimmerman to issue Jackson tickets for her violations, but he opted to handle things a different way. Instead of adding to her problems, he went about solving one of them.
Officer Zimmerman soon made his way to a nearby Walmart, and after learning how much the kids weighed from Jackson, he went ahead and purchased two car seats using money out of his own pocket. He even stuck around to install the car seats himself.
By the way, the police officer did more than just give Jackson and her kids new car seats. According to this report from CNN, Officer Zimmerman also made a stop at the police department to pick up a few things – children's books and stickers – that he also gifted to Jackson's kids.
The police officer explained why he went the extra mile to help out Jackson. Officer Zimmerman shared that he has kids of his own. He hinted at how frightening the thought is of his own kids moving around in a vehicle with no car seats and how they can be placed in grave danger if an accident occurs.
Officer Zimmerman also said that he was always taught to "do the right thing even if no one is looking." In this case, both Jackson and the Milwaukee Police Department wanted to make sure that Officer Zimmerman would receive the recognition he deserved even if he wasn't looking for that.
The generous act touched Jackson, prompting her to shower Officer Zimmerman with numerous "thank yous." Her kids got in on the chorus of generosity as well.
Jackson called Officer Zimmerman "awesome" and that she is appreciative of the kindness he showed. She added that with the car seats now purchased and installed, she will be able to allocate a bigger budget that will then be used to buy those new coats and boots that her kids need.
What could have turned into an even more trying situation for Jackson and her kids became a shining example of humanity at its best and that is thanks to the generosity exhibited by Officer Zimmerman.