Teenager Makes One Simple Lifestyle Change, Loses 100+ Pounds!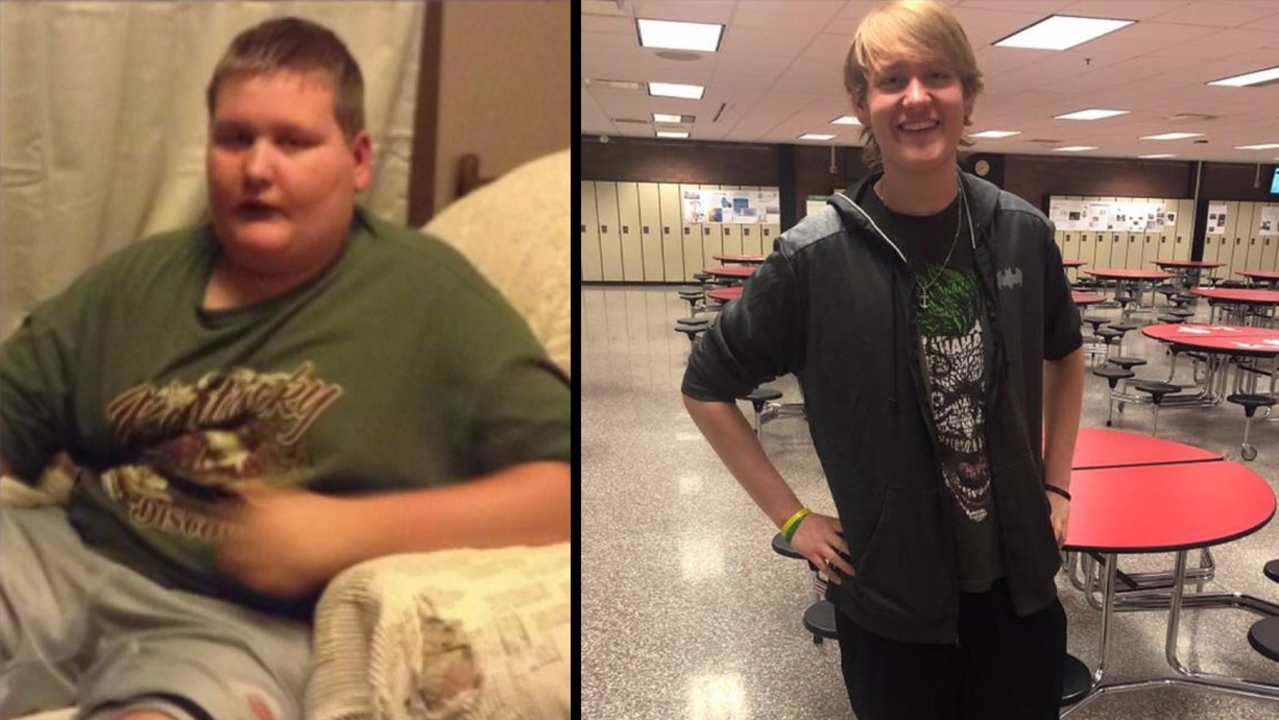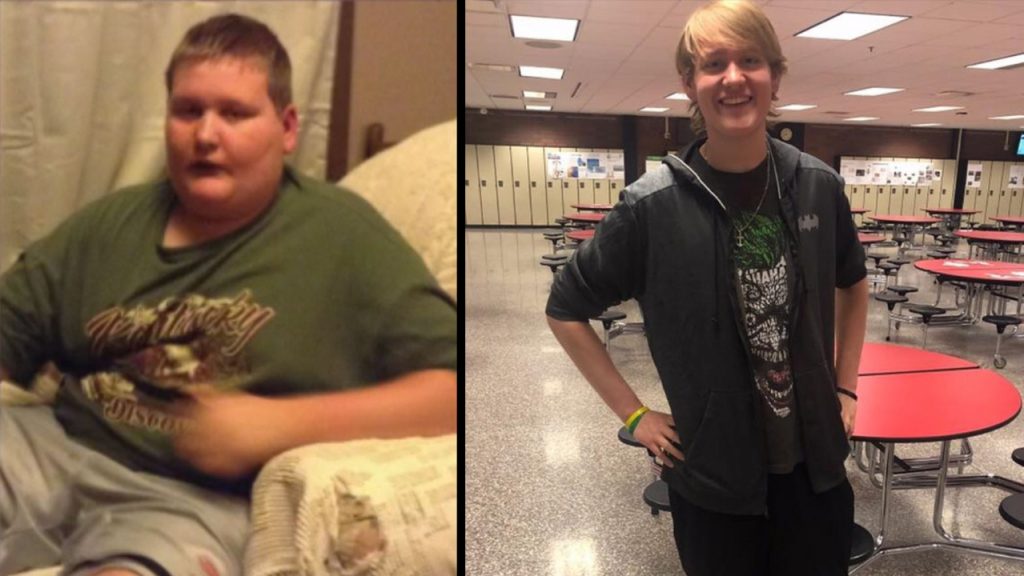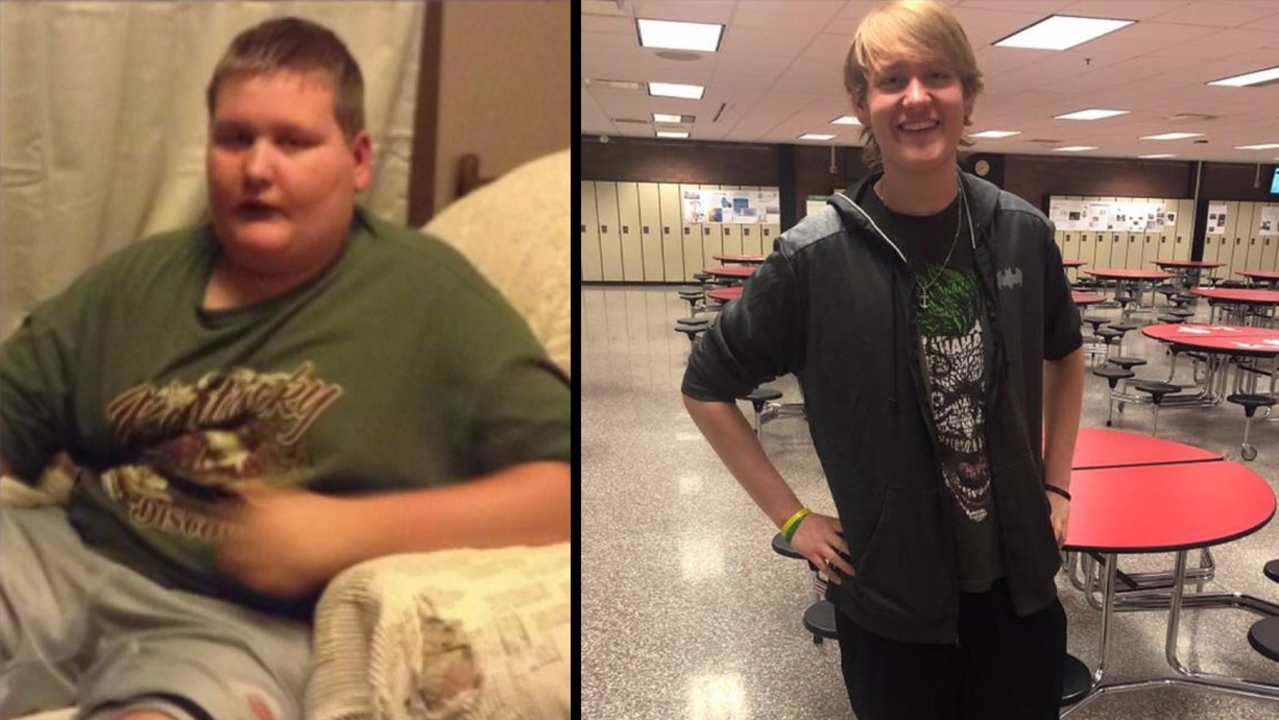 When Michael Watson, then a sophomore in high school, stood in front of the mirror, he didn't like what he saw. Michael recalls seeing someone that he didn't want to be. Motivated to change his body in a substantial way, he knew that he had to do something different. Dramatically different. For Watson, changing his body was all about changing his routine and, as you'll soon see, that routine change was incredibly effective! First, let's take a moment to step into Watson's shoes as he began this journey toward life-changing weight loss.
For most high school students, your image is everything. Nobody wants to be the kid that everyone makes fun of. While school bullying should never inform your decisions, sometimes you end up stumbling into the real problems that you are dealing with. For Watson, he was tired of being the one kid on the bus that nobody wanted to sit by because there wasn't enough room. When Watson began his weight loss journey, he was nearly 340lbs. In order to get all of that weight off, Watson decided that he was done taking the bus to school. Watson wasn't just done riding the bus for a week or a month, he was done riding it for the entire year. Rain, snow, or shine, Watson was going to walk to school.
Walking. It's as simple as that, right? Well, sort of. For Watson, deciding to opt-out of the bus ride meant walking nearly twenty miles total every single day of the school year. Watson says, "When I started walking, I didn't even know what time the bus came and that was my motivation. I have to walk." While walking was the major change that Watson made in his life, he also made other equally important changes. Watson gave up eating at Kentucky Fried Chicken which was unfortunately difficult, as he worked there. Watson recalls how horrible this lifestyle change was, but he was motivated every step of the way when progress began to show. Watson says, "What motivated me was stepping on the scale."
Thanks to Michael's tremendous work in reclaiming his health, he was able to chop 100 pounds right off of his waistline. Now, Watson is a trim and athletic young man with a body that looks as good as it is healthy. Watson's hard work would get highlighted by his school district, Canton City Schools. Even though the 6'4 Watson has received plenty of praise for his work, he knows that what he did wasn't particularly special. Watson says, "Anybody can do it if they put their mind to it." Even though Watson would have his off days, he made sure that his on days always outnumbered them. Thanks to his commitment, the occasional cheat day at KFC wouldn't put him into a hole that he was incapable of walking out of.
A baby bear, tiger, and a lion found in a basement 12 years ago are now best friends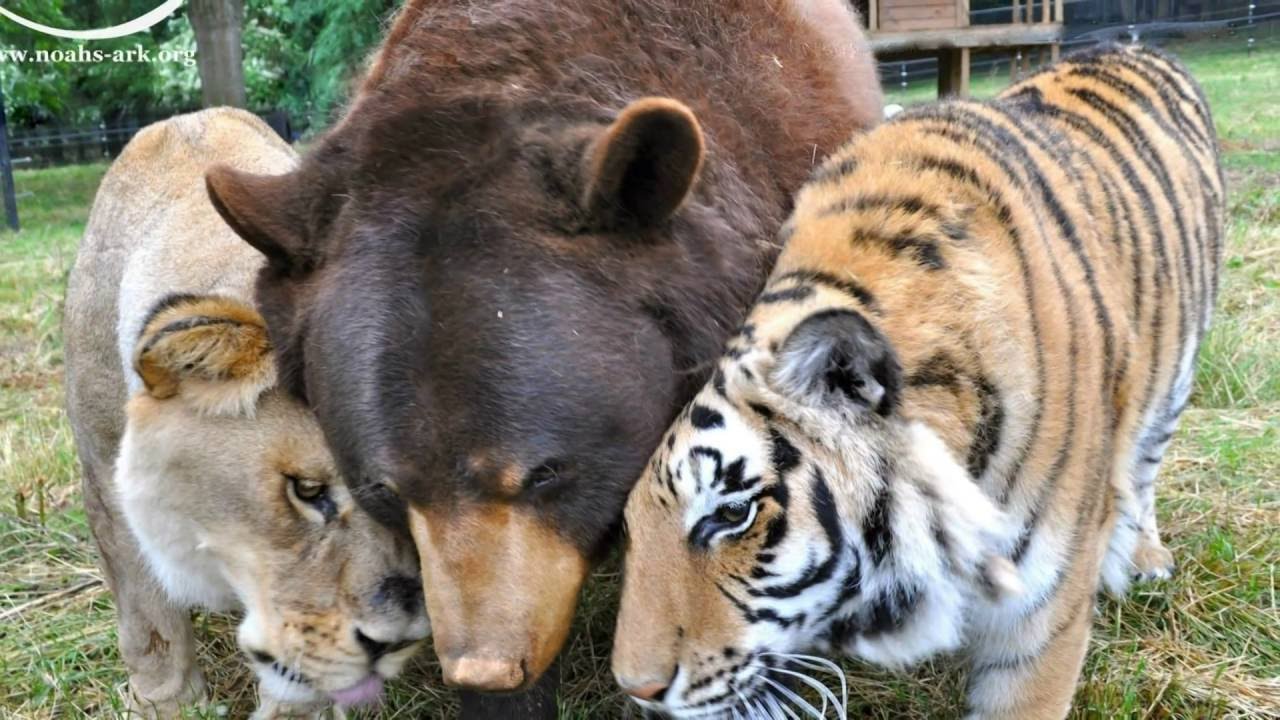 Wild animals try to stick to their natural habitat and they also tend to follow their natural social characteristics. For example, leopards are known to be very reclusive creatures and often prefer a solitary life. Bears and tigers are also not very social too.
In this fascinating story, a bear, a tiger, and a lion have grown up to become best buddies. In a video posted online, a 12-year-old Black Bear, named Baloo, walks over to his friend, Shere Khan, a Bengal Tiger, and cuddles with him as if they are brothers. Tigers don't even get along with their kin. So this friendship between the bear and tiger is even beyond kinship. To make things even more unbelievable, they have another friend, named Leo. You guessed it right, Leo is a lion.
What might explain this unusual friendship is their common history. 12 years ago, when these three animals were babies, they were being kept in terrible conditions in a basement. Fortunately, they were recovered by the police and bought to Noah's Ark Sanctuary in Locust Grove, GA. The three animals have cared for their entire life at the Sanctuary.
The staff at Noah's Ark Sanctuary have never heard of such friendship between a big cat and a bear. They do share the same habitat, especially in the Fat East, but any encounters between them as most aggressive or they just ignore each other and keep out of the way of the other. They don't walk up and cuddle each other. The staff at the sanctuary does point out that out of these three, Shere Khan has kept a little bit of natural wild mannerism but he is still very friendly. When it is sleep time, the trio shares the same room and cuddle together. They were kept as pets in that basement, which was legally not allowed. The owner of the basement was a drug dealer. They were confiscated and bought the sanctuary. Since then the owner of the sanctuary has looked after these three.
Unfortunately, Leo has passed away, leaving his loved ones with wonderful memories of him. He was 15 years of age when he passed away. He had been feeling sick and during surgery, his doctor found 80% of his liver was damaged. He could not have survived in such a condition. The difficult decision to let him go had to be made so that he does not suffer. His end in the world was peaceful.
Leo's best friends, Shere Khan and Baloo, were able to say a final goodbye to him. They have been doing all right since their best friend's departure. The staff at the sanctuary keeps a close eye to check off any worrisome signs of depression or change in behavior. The staff believes these two already knew Leo was terminally ill long before the staff was able to find out.
Leo's final resting place is located by the clubhouse at the sanctuary. Such compassion and bond in animals of different species are very rare. In the wild, they might have been foes, but at the sanctuary they were brothers. Their story is an example of when nurture overtakes nature. They grew up together and build a bond that went beyond the design of nature. Humans do not fully understand the communication or relationship dynamics of the animals. This story is an example of how wild animals can get along in the right environment.