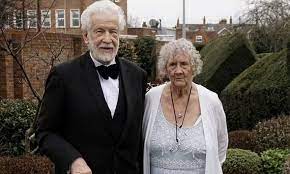 Teenager Loves Rekindle Romance 60 Years Later
Love is a beautiful thing, but sometimes it takes a little while to get it right. Such is the case for Jeanette Steer and Len Albrighton, who met as teenagers in England in 1963 and recently got married, 60 years after they first fell in love.
Jeanette and Len were both training as nurses when they met. Len was smitten with Jeanette from the moment he laid eyes on her, and soon asked her to marry him. Unfortunately, Jeanette's parents intervened, as she was only 18 at the time and the legal age to marry in England was 21. Heartbroken, Len eventually flew back to Australia, where he went on to marry someone else.
Despite going their separate ways, Jeanette and Len never forgot each other. In fact, Len started searching for Jeanette, eventually tracking her down on the Isle of Wight, after he got divorced. Jeanette was living there with her husband at the time. Jeanette didn't initially recognize Len at first, but when she realized who he was she was happy to see him. Len sent Jeanette a Christmas card with his contact details.
Sadly, Jeanette's husband passed away, leaving her a widow. It was then that she reached out to Len, who invited her to move in with him in Stevenage, England. There, he asked for her hand in marriage once again, and this time, Jeanette said yes.
Reflecting on their beautiful wedding, Len said, "We read poems to each other and exchanged rings. I got emotional when reading mine. I was overwhelmed with my love for her. We fell in love again."
Their love story shows the power of true love and the persistence of the human heart. Despite the obstacles that stood in their way, Jeanette and Len never gave up on each other, and in the end, they found their way back to each other, more in love than ever before.
In a world where so much can change in an instant, it's comforting to know that some things remain constant, like the enduring power of love. The story of Jeanette and Len is a reminder that no matter how much time passes or how far apart we may be, love has a way of finding us when we least expect it, and bringing us back together once again.
Cornwall Family's Dog Leads Rescue Team to Missing Cat Mowgli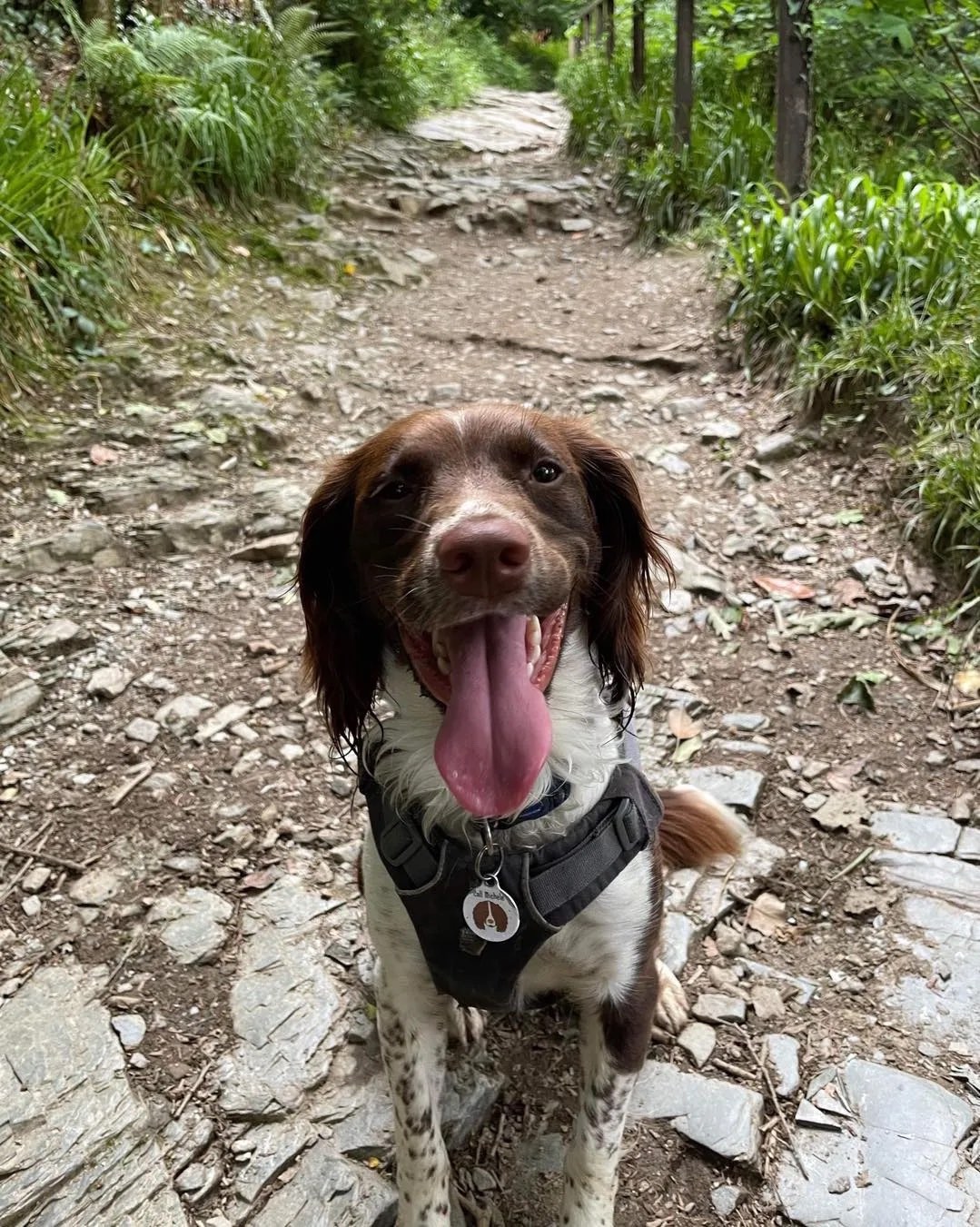 In a heartwarming tale of loyalty and bravery, a family in Cornwall, UK, was reunited with their missing cat, Mowgli, thanks to their quick-thinking dog, Daisy. Mowgli had gone missing on October 20 and was lost for six days before Daisy led the family to a surprising discovery.
Mowgli's owner, Michele Rose, had nearly given up hope of finding her beloved cat when Daisy, a spirited spring spaniel, exhibited unusual behavior near the woods surrounding their Cornwall home. "Daisy was going berserk," Michele explained, prompting the family to follow the determined dog.
Daisy, known to be good friends with Mowgli, seemed to sense something amiss and guided the family to an abandoned mineshaft. Michele's son, Hamish, shared with the PA news agency, "Daisy and Mowgli are pretty good mates, so she could probably tell he was down there."
The family's concern deepened as they realized Mowgli might be trapped in the mineshaft. Swift action was required, and a rescue team was summoned to the scene. Equipped with cages and rope, the team worked tirelessly for hours to reach the stranded feline.
To their astonishment, Mowgli was found safe at the bottom of the mineshaft. Miraculously, despite the ordeal, the resilient cat emerged unharmed. The rescue team carefully lifted Mowgli to safety, bringing joy and relief to the worried family.
"Without Daisy doing that, Mowgli could still be down there, that's for sure. She was persistent in making me follow her; it was amazing. Daisy is a superstar. She's an amazing dog," expressed Michele Rose in gratitude to her faithful canine companion during an interview with the BBC.
Hamish, Michele's son, added with a touch of humor, "If Daisy wasn't the favorite child already, she definitely is now," speaking to The Independent. The heroic efforts of Daisy not only saved Mowgli but also showcased the incredible bond between animals and their ability to understand and communicate in times of need.