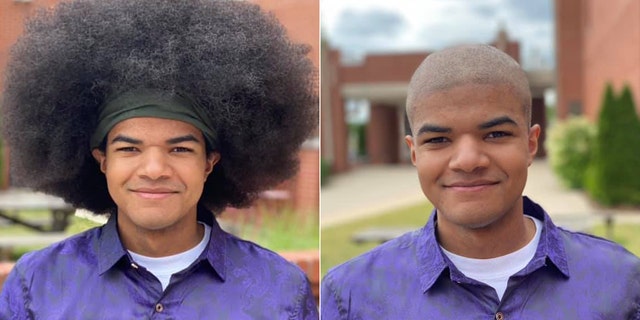 Teenager Cuts His Much-Loved Afro To Raise Money For Cancer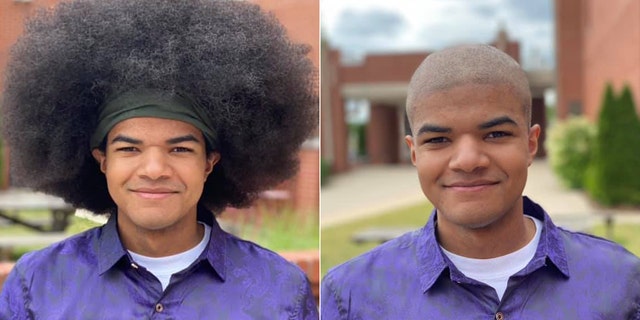 When a teen goes and grows an Afro for six years, he's not as likely to just go and cut it off on a whim. So, when Kieran Moise decided at 18 to remove his own hair as a donation for a cancer cause, it was a big deal with his family as well as with friends.
A Haircut Was Going to Happen, So Make It Worth the Effort
Moise was very attached to his hair. Deciding to go for the Afro in eighth grade, he remained dedicated to growing his hair longer. Given his background, the longer his hair grew, the more the Afro effect occurred. Eventually, by the time Moise was 18, his hair had become a very notable and unique 19-inch Afro from one side to the other.
However, Moise's future after high school is going to be a bit more rigid. He successfully applied and was accepted to the U.S. Air Force Academy for his college education, which meant the Afro was going to need to the way of clippers. At the same time, however, Moise also found out that he could use his hair length to help out kids suffering from cancer. Cutting off his Afro for a good cause only made sense and put his Afro effort to a good cause in its last hurrah before Keiran's military career started.
Big Expectations Became Far More Than Predicted
Taking off the hair made for a good local event. With 100 people for an audience at a local brewery, Moise submitted his Afro to the cancer cure cause, aptly naming his event Keiran's Curls for Caner. The goal was to generate at least $1,000 for every inch of hair cut off the teen. May 29th, the date of the event, arrived, and Moise's hair was trimmed, one layer at a time. The hair output was donated to the group, Children With Hair Loss. And, for St. June Children's Research Hospital, a financial donation of $20,000 was raised with the effort. However, things didn't stop there; online donations continued, and the total pot jumped higher to $39,000 based on Moise's donation.
The Right Mindset for Big Things in Life
Keiran Moise's mother, Kelly, is extremely proud of her son. In her opinion, Kieran made a huge leap for a charitable event, something a lot of teens his age would have hesitated to go forward with. Granted, Kelly Moise does have a mother's bias, and Keiran was going to have to eventually cut his hair short for the Academy before entry. That said, it was her son's attitude towards the haircut that made her the proudest. As Keiran put it, what he did to help others wasn't that special; the difference was that one just needs to want to help to make a big difference. It's motivation that matters the most.
Twins Whose Lemonade Stand Was Robbed Gets Surprised By Community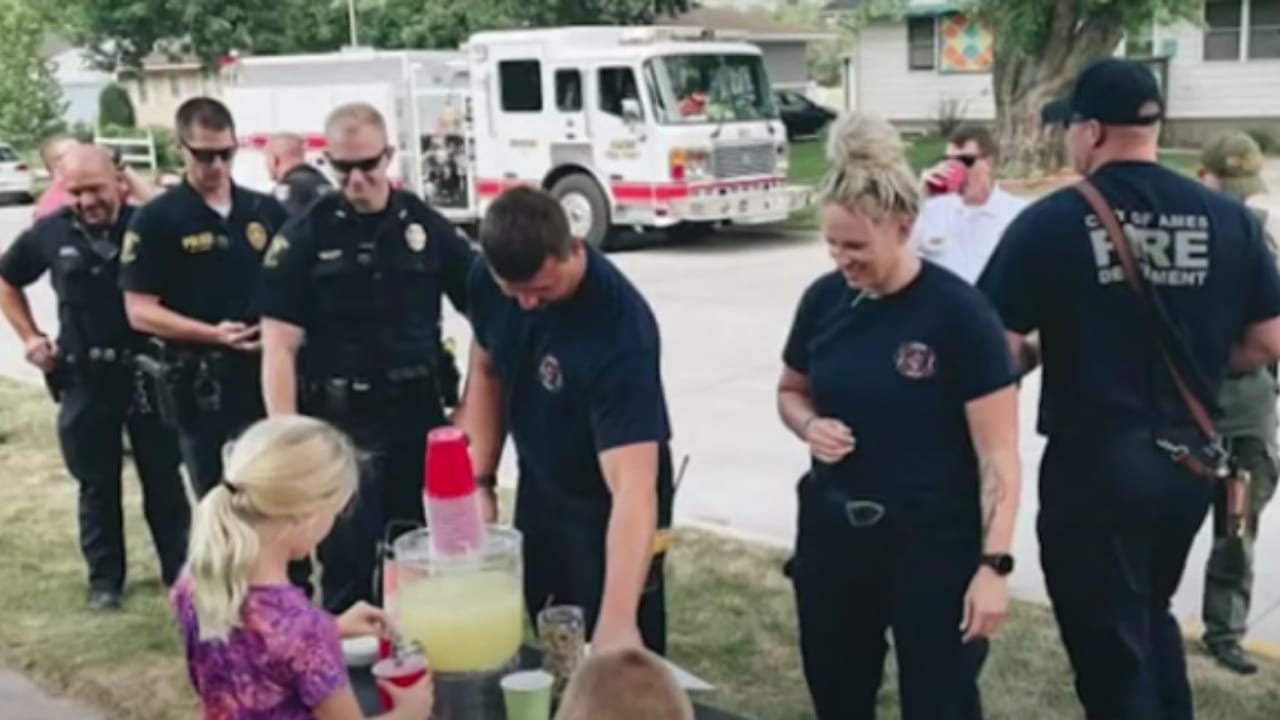 Being robbed is bad by every means; however, when it's a child or children who the criminals prey on, this draws the wrath of everyone.
When two innocent young girls are trying their hands at entrepreneurship, it is a sign that they have great plans ahead and believe that the world awaits them with open arms.
However, for a pair of nine-year-old twins, they saw the bitter side of life way too early, and the community decided to chime in and help remove or at least soften the scars in their minds of what the world represents.
After a robber decided to steal from a lemonade stand operated by the two 9-year-olds, the Ames community reacted.
Katelyn and Elias, twins, had a lemonade business on Monday, but things rapidly went south.
"We were simply selling lemonade when a car pulled up, and a girl got out, so I asked if she wanted lemonade," Katelyn explained. "She answered 'sure,' then took the tip jar, climbed into the passenger seat, and drove away."
When the family phoned the cops, they said the response was better than they could have ever imagined.
Officer Celena Rohland stated, "I started texting some of the folks I work with, asking them to get together and maybe visit the lemonade stand so that we could make a difference in Katelyn and Elias' day."
The twins reopened their stand, deciding that when life hands you lemons, you make lemonade.
The cops had no intention of taking the matter lightly. Four different law enforcement agencies arrived to assist them in recovering the money that the culprit stole.
"It makes me so glad to see these youngsters so happy right now. It's all about that. Taking care of our neighborhood," said one community member, Kyle Dirks. It is a sentiment shared by scores of other residents there.
Katelyn and Elias' mother commented that this life lesson makes it all worthwhile.
"There was one terrible apple," Karen Smidt explained, "but they got to experience the goodness of so many more people, and one bad apple will not spoil it for us." "We're going to keep going."
According to the family, they have now raised more than $750. They intend to donate the entire sum to the Shop with a Cop program, and they are thrilled to be able to give back to the community that has helped them.
What happened to these young entrepreneurs might be a lesson to many criminals who have the money but not the people's hearts.