Teachers are Being Enlisted to Help Train Service Dogs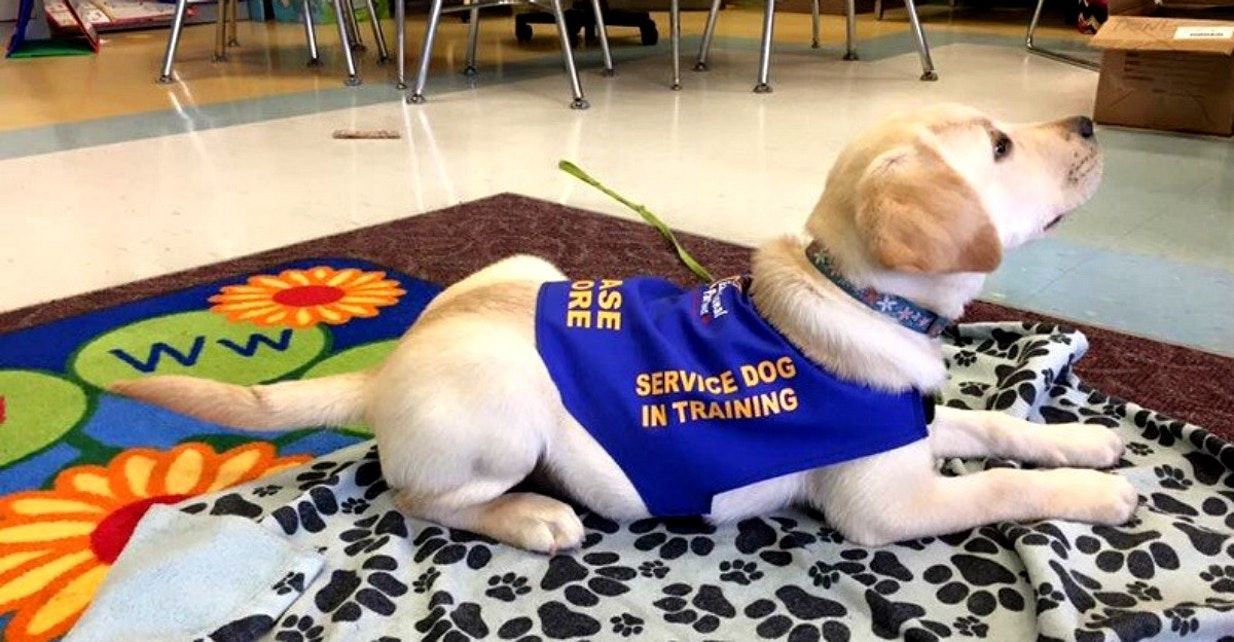 Most people associate teachers with classrooms filled with young, impressionable minds who are going to play a major role in the future of this country and the world. At the same time, teachers can do much more than teach children. Recently, it was announced that teachers are being enlisted to help train service dogs as well. This is a fascinating story that shows just how much of an impact teachers have on society. This means that they can impact not only children but dogs as well. In turn, these dogs are going to repay the kindness of people tenfold.
There are lots of people out there who live with mental illnesses such as anxiety and depression. Often, these symptoms can impact people in profound ways, making it hard for them to function and build relationships both personal and professional. In many cases, it takes only a small act of kindness to change how these individuals look at the world. Frequently, these people see kindness come from an animal, such as a service dog.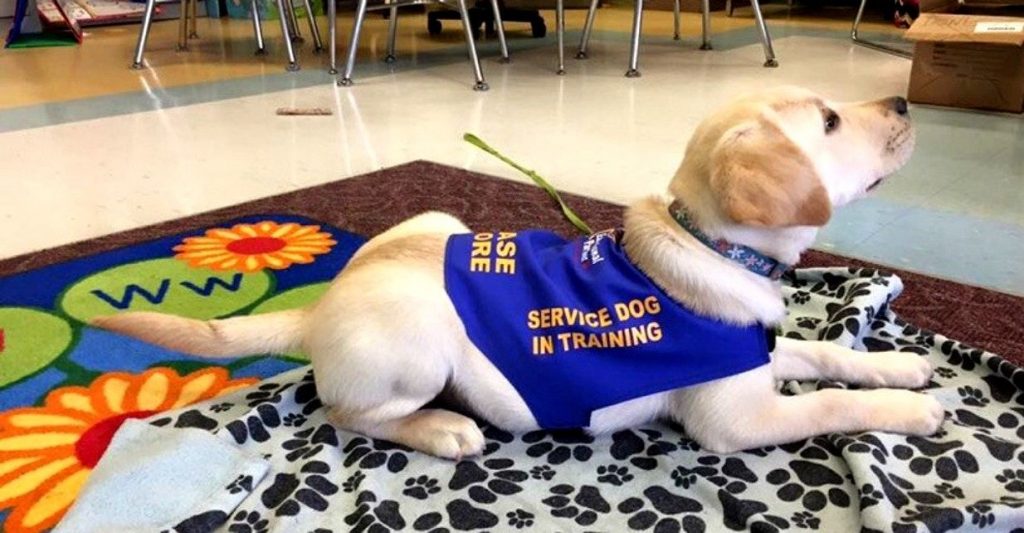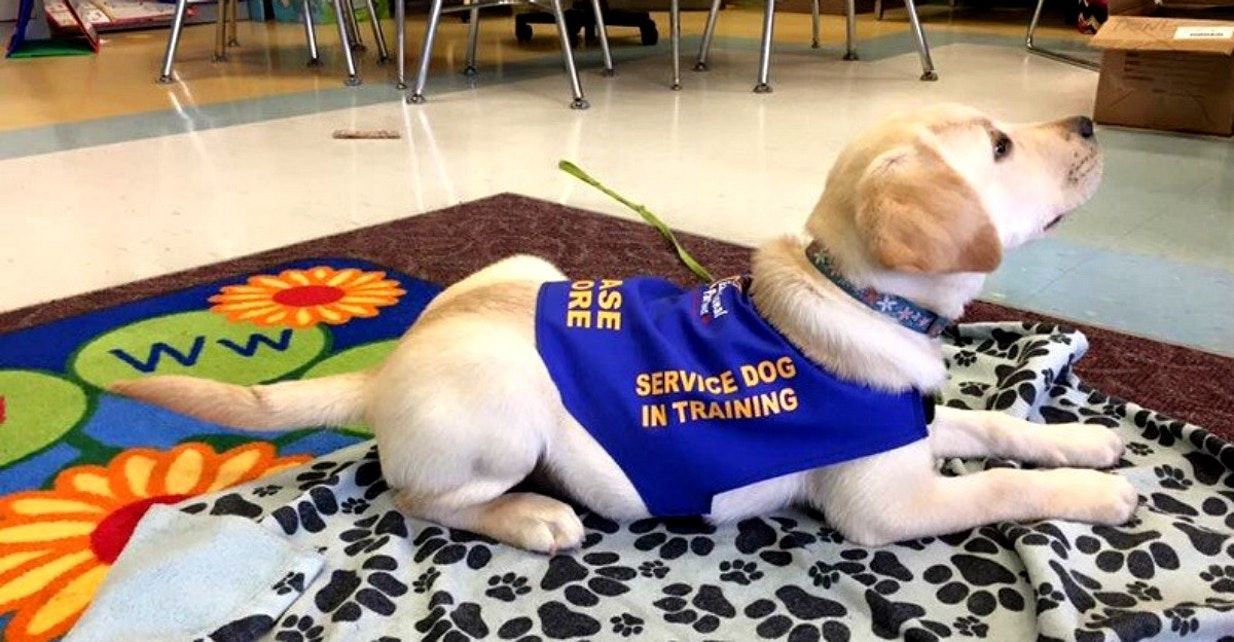 That is exactly what many people have stated about their interactions with service dogs. For many, it is the contagious smile that comes from these dogs that helps people get out of bed on the hardest days. It helps these individuals crawl out of bed, leave their home, and face another challenging day with a smile on their face.
Because so many people have seen the impacts that these dogs can have on the lives of others, teachers are now being enlisted to help train these dogs. Having a companion for individuals who struggle with mental illnesses is invaluable. Dogs always provide unconditional love and support, never judging someone else. This is the uplifting feeling that many people need. Unfortunately, the wait to get a service dog can be long. For some people, the wait might be years. Furthermore, the cost of these dogs is high and is often not covered by insurance.
That is why one individual is now setting out on a mission to help people get the help they need without this long wait or cost. The Exceptional Partner Service Dogs is a nonprofit company that has been put together to provide service dogs to children and adults who live with mental conditions. The program is funded on donations from other people. Because the program is funded through donations, the organization pairs service dogs with people who need them free of charge. What is unique about this program is that most of the people who train these dogs are teachers. These teachers bring dogs into their classrooms to get the dogs used to being around children and chaos. This helps the dogs train to remain focused and respond to situations appropriately.
Because of the unique environment of classrooms, they serve as a golden proving ground for puppies and dogs that have a future as service animals. Often, it doesn't take very long for dogs to get used to the chaos of a classroom. They can get used to having a vest on, associating that with being "at work," helping children in the classroom who look like they need it.
It takes puppies about 15 months to go through this basic training, which is focused on interacting with children who might not be comfortable around dogs; however, at the end of the training period, both the children and puppies are more than comfortable around each other. Teachers have noticed this training goes both ways as well. Children are learning more about mental health, which is going to break the stigma and make the world a better place for both children and dogs.
A Bank and Non-Profit Company Help Girls Enter Tech and Other STEM Fields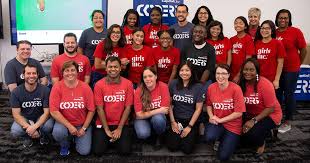 The technology field has undergone a lot of changes over the past few decades. One of the biggest changes has been the growing interest that women are taking. In secondary schools across the country, there has been an increased focus on STEM fields. STEM stands for science, technology, engineering, and math. Because of the increased focus, children of all backgrounds are beaming with a desire to learn more about these fields. This includes girls. Sadly, these are fields that have been historically dominated by men. This causes young women to be hesitant about joining these fields, knowing the societal pressure they might face. Fortunately, there is a nonprofit organization that exists to help women get into this field. This comes in the form of Girls, Inc.
The focus of this field is to help girls between the ages of six and 18 learn more about themselves and these fields as they strive to discover what it takes to build a successful career in these fields. This organization helps girls find mentoring relationships in a pro-girl environment and pushes them to conduct research that will help them build their resumes as they look to learn more about STEM fields. In this organization, girls learn about the various characteristics that are necessary to navigate social, gender, and economic barriers as they try to gain confidence and independence while also receiving a top-notch education.
Thie program also gives girls the chance to partner with one of the largest banks in the world. This comes in the form of CApital One, a well-respected financial institution that has a program known as Capital One Program. This program places girls in a position to work with volunteer coders, who are professionals in the tech field. This gives girls the chance to learn more about coding and computer design. In some situations, the girls might even be able to build their own applications. This gives participants a unique experience with app-building tools. They learn about algorithms and get to ask questions of some of the most successful and generous professionals in the field. The mentors play a critical role in helping girls enter this field. The goal of this program is to help people acquire the skills and resources they are going to need in order to survive in an economy that is largely driven by the tech field.
There are numerous locations throughout the country that Capital One has set up programs like this, including Texas and the Bay Area out in California. Given the tremendous success that this program has already seen, the program is likely to expand to other parts of the country. Capital One desires to partner with other nonprofit organizations that work to break down barriers in the STEM fields of all types. This organization is always trying to find ways to increase the amount of diversity in this field, including encouraging women to get more involved. In the eyes of many, the STEM fields are the future. These fields are going to produce novel products and services in fields such as engineering, computers, healthcare, and more.
It is incumbent on all of these organizations to push everyone, including girls and young women, to push people to think outside the box. Only when people start to step outside of their comfort zone will they discover what they are truly capable of accomplishing. This is true for young girls who would like to learn more about STEM fields and how they can turn a hobby into a long and rewarding career.