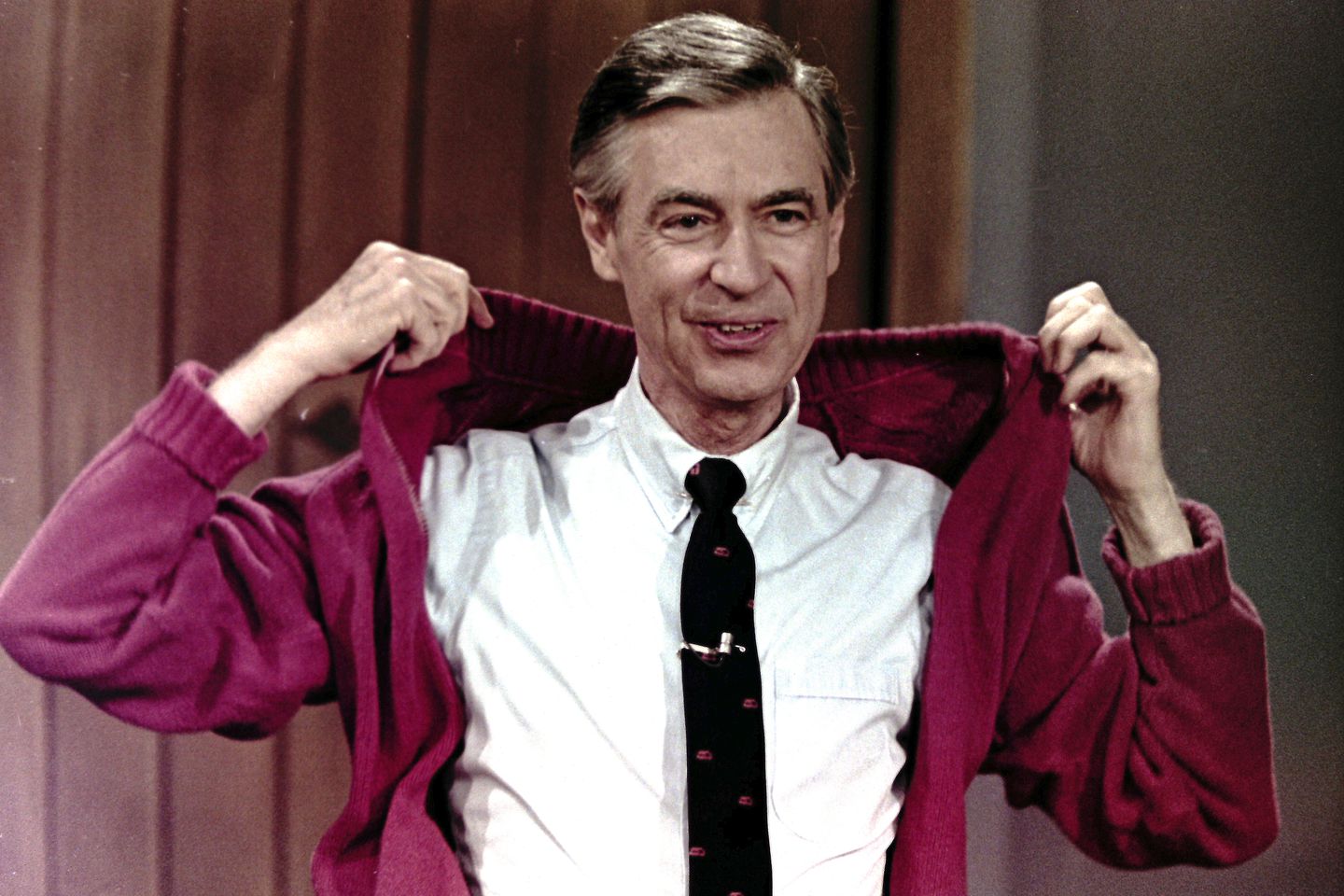 Take a Look at This Touching Hallmark Display Created By Mr. Rogers!
In the era of online trolling, it can be hard to find consistently positive news stories. The world seems rife with strife and there is always some negative headline or another trending around the world. In order to buck the trend of cynicism that seems to have become so popular, we are going to highlight a sugar-sweet story about one of the most beloved figures in entertainment history, Mr. Fred Rogers.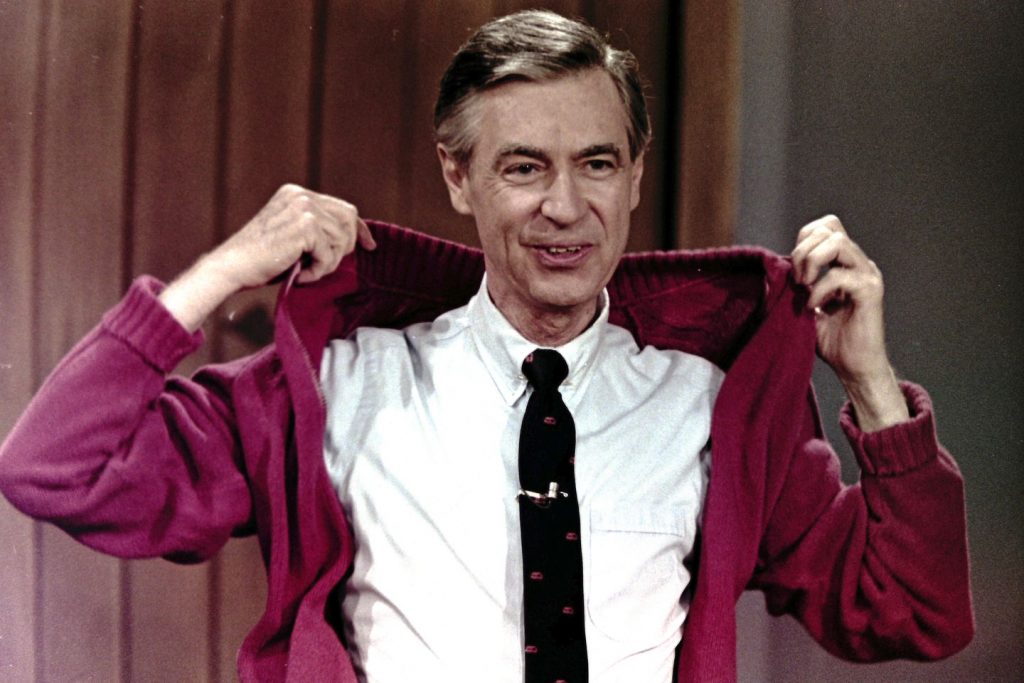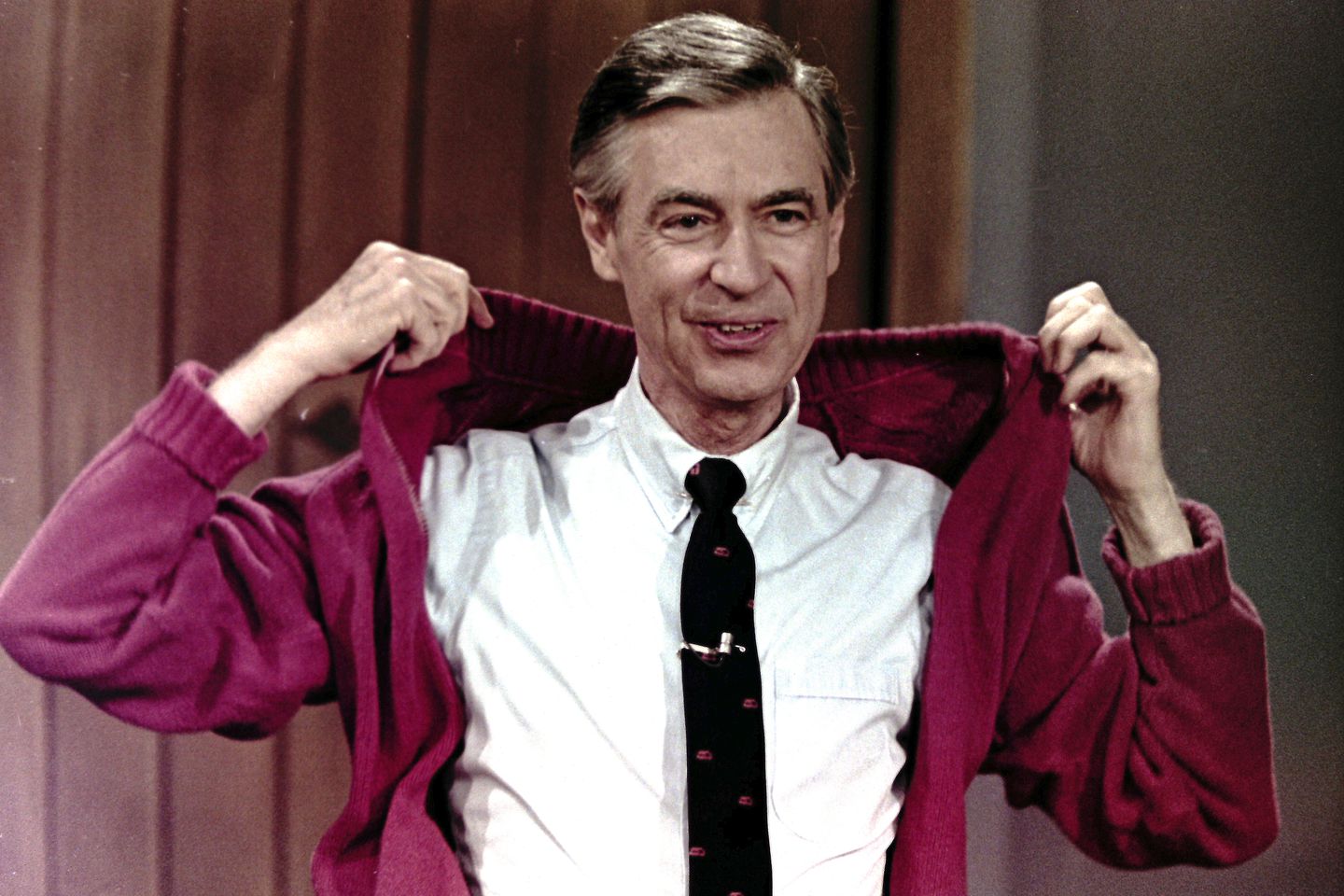 With the recent release of A Beautiful Day in the Neighborhood, the world seems to have gone slightly Mr. Rogers crazy. The majority of people reading this right now probably grew up watching Mr. Rogers on television. From how he took off his sweater to the way he laced his shoes before bringing us to Mr. Roger's Neighborhood, we were all captivated and enthralled. As it turns out, Mr. Rogers wasn't just a sweetheart on television, he also stood by his lifestyle when the cameras quit rolling. What do we mean by that? Well, that's a great question!
According to a recent Washington Post story, Mr. Fred Rogers had been asked to help decorate one of Hallmark's flagship locations in Manhattan for the Holidays. With Mr. Rogers an absolute sensation among children and families at the time, the collaboration made a ton of sense. After visiting the store, Mr. Rogers saw that the Hallmark shop had been decked out with ornate, elaborate, and luxurious decorations. This was never Mr. Roger's style, so he decided to do something different. The Mister Roger's Neighborhood star would decide to flip the fashion trend on its head by introducing his own unique display. What did the humble Mr. Rogers decide on for his decoration? Imagine standing before a small glass case that is completely clear and see-through. Within the tree, you can see a single growing Norfolk Island pine with roots and all bared for the world. At the bottom of the display was a small plaque that read, "I like you just the way you are." Pretty on-brand for Mr. Rogers, right?
In recent years, Fred Rogers has reached an almost mythological level in the world of pop-culture. With a squeaky clean history and an understanding of children that has never been matched by kid's television, Fred Rogers was a special and unique individual. Through his program, he taught children about community, being a good neighbor, treating others with kindness, and most importantly, treating yourself with kindness and compassion. Thanks to his gentle nature and depth of compassion, Fred Rogers was an instrumental figure in the lives of millions of boys and girls all around the world. Even 16 years after his passing, Mister Rogers Neighborhood continues to inform, guide, and educate children and adults alike.
To hear more about Mister Roger's incredible story, fans of the man can see A Beautiful Day in the Neighborhood starring Tom Hanks. While not an exhaustive biopic, the Tom Hanks-led vehicle was released to rave reviews and adoration from his fans and family.

Newly Discovered Flower Blooms Atop One of the World's RAREST Trees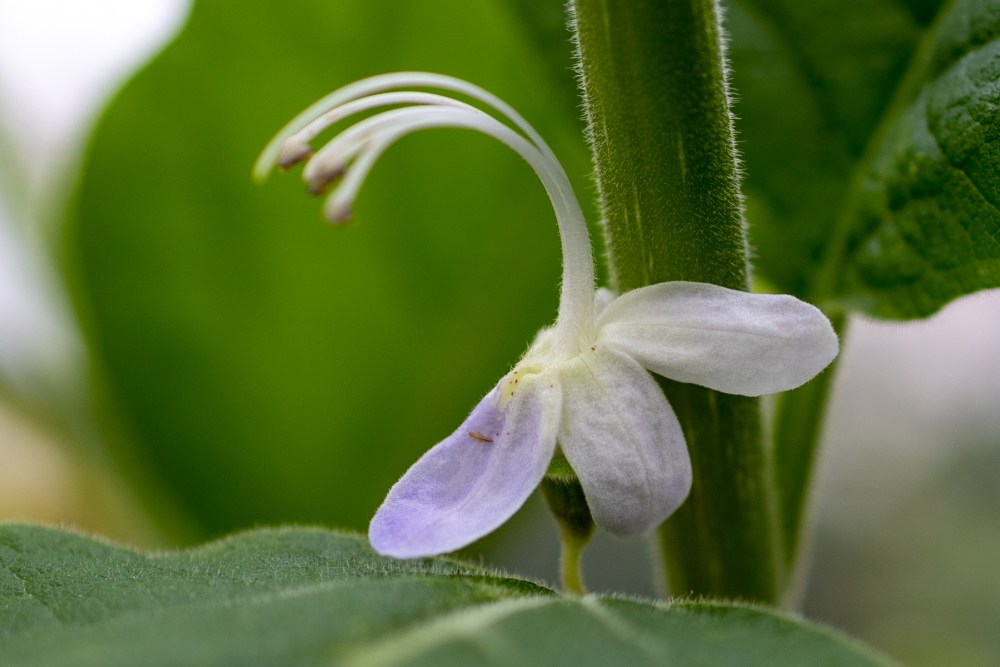 The Missouri Botanical Garden in St. Louis is known by locals for the intense work performed by the experts inside. When a small purple-and-white flower began to grow within their greenhouse, the team of experts at the Missouri Botanical Garden were confused. From their perspective, they were seeing something brand new – a completely fresh discovery.
Discovery on May 3rd
Justin Lee is a senior horticulturist at the Missouri Botanical Garden, and he was performing regular work on a Karomia Gigas sapling in the greenhouse when he first stumbled upon the rare purple-and-white flower. The Karomia Gigas is a tree from Africa with close relations to the mint plant. An endangered tree species in Africa, Justin was confused by the flower that had grown nearly an inch in length atop the tree.
Lee says of his discovery, "It's a bit odd for a mint flower. It seems flipped inside out."
The flower measured an inch in length with a strong halo of purple petals, sloping gently downward toward white stamens bearing pollen. According to Lee, the mint family likes to put out tube-styled flowers in an attempt to attract bees, butterflies, and moths. Lee also suggests that the tree can self-pollinate if necessary.
As the discovery made headlines around the city, the researchers at Missouri's Botanical Garden are preparing for more blooms in the future. Research has suggested that more Karomia Gigas flowers will grow at the greenhouse and it is then that their scientific research will really begin. Lee and his team are focused on successfully cultivating cross-pollination, thus improving the survivability of the plant in the world. At the time of this writing, only about two dozen of the Karomia Gigas trees can be found in the wilds throughout Tanzania.
The Wilds of Tanzania
At the time of this writing, the Karomia Gigas is considered so rare as to not even have a local Tanzanian nickname, nor is there an English one. What little is broadly known about the Karomia is that it can grow in straight stretches for up to 80 feet, limiting branch exposure until nearly halfway to its final height. As a result of its odd, stick-like growth, finding these unseen flower blooms has been harder than you might anticipate!
Roy Gereau is a program director for Tanzania at the Missouri Botanical Garden. Surprised but not shocked by the flower, Gereau was quick to admit that the bloom was new. Gereau said of the rare flower, "There certainly is no record of the flowers in scientific literature."
More important than discovering the flower, researchers in Missouri believe that they can maintain the health of the newly bloomed petals to prevent them from disappearing. Andrew Wyatt is the VP of Horticulture at the Missouri Botanical Garden, and he said, "We can make sure the species doesn't go extinct."
It has been a challenge to grow the plant in Missouri, as has been repeated by researchers at the facility. Seeds had been collected in 2018 from a series of Tanzanian field expeditions. These seeds were shipped to St. Louis where only around 100 were thought to be viable. To make things even more difficult, it was a task to match Tanzanian growing conditions within greenhouses in Missouri.
Despite the challenges that they had to face, it looks like the Karomia is finding solid footing within St. Louis. With some momentum and optimism on their side, what's next?
Andrew Wyatt said of the rare blooming flower and of his own future, "We were debating whether it would even flower in our careers."