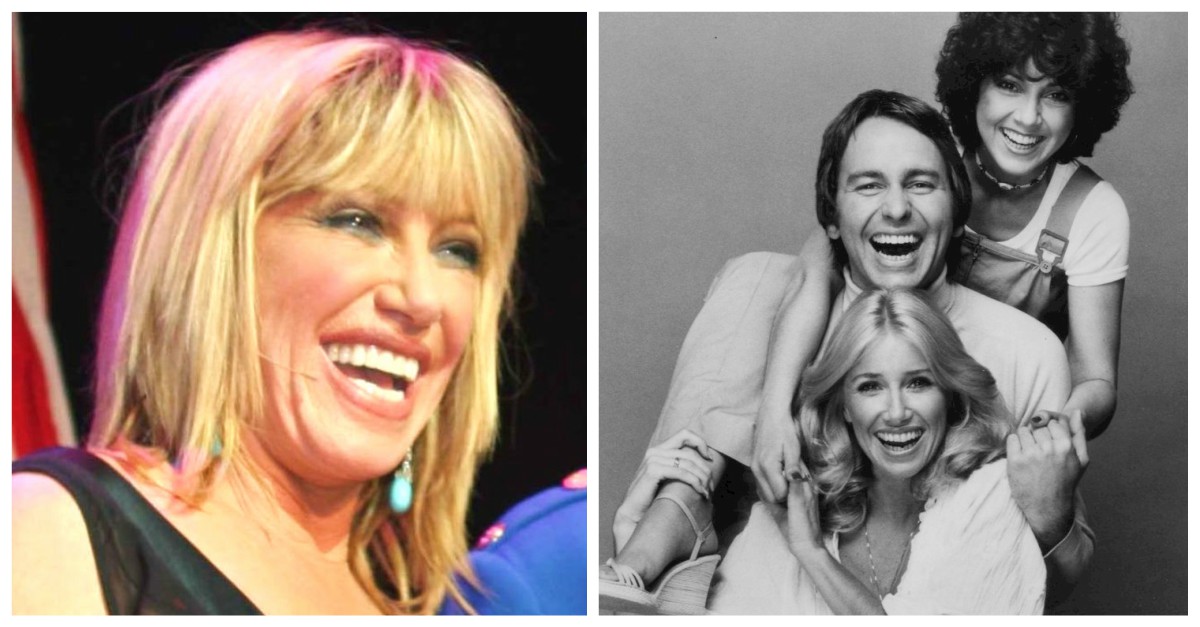 Suzanne Somers Confesses She Didn't Like Being A Movie Star Because She Had To Wake Up Early
Suzanne Somers, a serial movie star, surprised most of her fans when she confessed that she didn't like being a movie star because she had it difficult to wake up very early. When she came onto The Doctors on January 26, 2018, together with her husband Alan Hamel to discuss her new book, she admitted that being an actress is a demanding occupation that requires one to work for long hours. Somers, who has featured in over 14 movies, seems to dislike the 9 to 5 daily routine that often starts at 4 AM.
She further revealed that most of her colleagues and friends in the series "Three's Company" ended up being divorced due to the long hours they spent at work. According to Somers, the early morning alarms and long hours are some of the most irritating things that she had to put up with when she was active in theatre. In fact, her husband had to tolerate her incessant early morning cries.
What keeps her healthy?
At 71, Somers believes that she is in her optimal health by illustrating how she practices what she has written in her new book dabbed "Two's Company," which is a Fifty-Year Romance With Different Lessons Learned in Life, Love, & Business. Her secrets to leading a simple healthy lifestyle are:
Staying away from hard liquor– Since she came from a family of alcoholics, she was quite skeptical about using hard liquor. But, when she started drinking wine and realized it was making her fat, she decided to drink only tequila, once in a while.
Staying active and being realistic– Somers and her husband love dancing and staying active in general by engaging in other healthy practices like Yoga, which she does daily. She confessed that her fifty years of marriage haven't been a bed of roses because they went through some rough patches, but they managed to sort things out. She believes that getting a soul mate in life is what makes her full and rich.
Brief history of Suzanne Somers
Somers, born to Frank and Marion Mahoney, had three siblings. She started nurturing an acting talent at a young age by performing well in arts. In fact, she was very active in the school's theatre activities. She endured the physical abuse she got from her alcoholic father and her dyslexia diagnosis to win a college scholarship that defined her destiny and groomed her to become one of the renowned actresses of the modern day.
Her first marriage to her baby's father and her only child, Bruce Somers, in 1965 was terminated abruptly because it was an unhappy union. She turned to modeling in San Francisco and met with her future husband, Alan Hamel, who was a hosting a game show where she won a job as a prize model.
She struggled with getting a breakthrough in the 1970s by taking up minor roles in TV and Film until 1976 when she finally landed a role in the famous series "Three's Company." She married Hamel in 1977, moved to Las Vegas and wrote her autobiography "keeping Secrets" that later on became a TV movie. Since then, she has featured in theatre roles such as the "Step by Step" and "Candid Camera." Although she declared to be battling cancer in 1985, Somers has won several accolades in her lifetime such as the Las Vegas' Female Entertainer of the Year in 1986.
So Touching! Actor In Street Performance Gets Heartwarming Reaction From A Stray Dog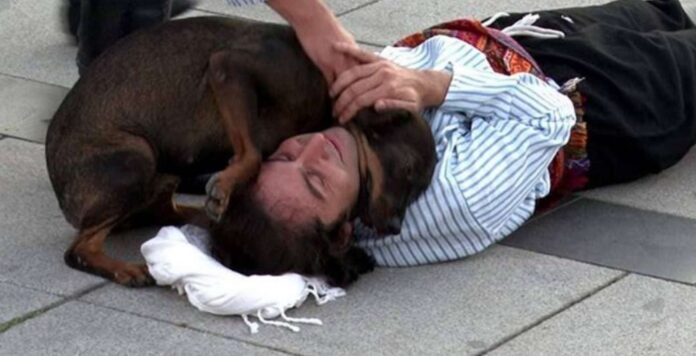 A surprising act happened in the Turkish city of Izmit this past week.
A drama group was filming one of its scenes by the roadside when a homeless dog who was watching interrupted albeit for a good cause. It happened that one of the actors, Numan Ertugrul Uzunsoy was demonstrating to be injured and pretended to be dead on the ground.
The dog seeing this, thought the actor was truthfully dying and needed help urgently. He sprinted forward to the scene, interrupting the filming process.
Uzonsoy was startled when the dog drooled over him, mistakening the touch for one of the crew members.
"I felt warmth on my face. First, I thought my costar was approaching me," Uzunsoy told the Dodo. "I was very happy when I felt the dog's kisses… I was very touched. He was like an angel who wanted to help me. It was a very emotional moment for me. I was not expecting it."
Passersby and the crew felt emotional about the dog's interference and didn't stop the heartwarming moment. Thereafter, the dog was led off from the scene. Uzunsoy was able to resume and the drama continued.
For Uzunsoy, he was a little bit pained he couldn't see the dog after they ended the filming. Yet locals confirmed the dog often visited the area.
A dog lover, Uzinsoy has resolved to look for the hound as he wants to keep the dog as a friend. When he does find him, Uzunsoy would ensure his pet becomes his friend forever.