Suzanne Somers Confesses She Didn't Like Being A Movie Star Because She Had To Wake Up Early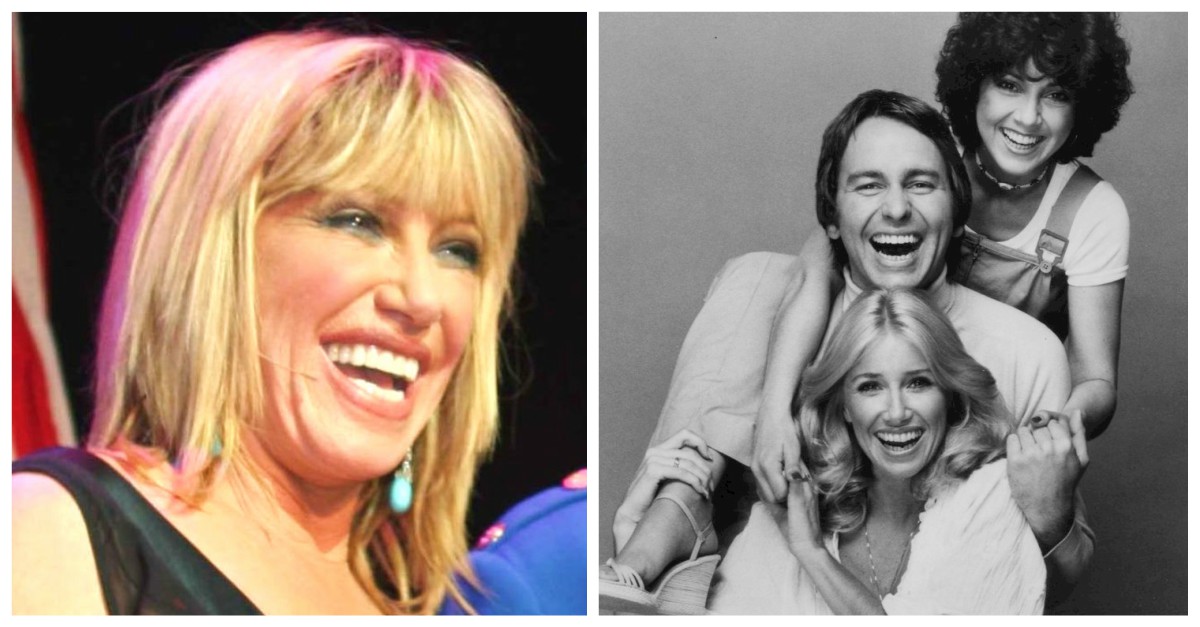 Suzanne Somers, a serial movie star, surprised most of her fans when she confessed that she didn't like being a movie star because she had it difficult to wake up very early. When she came onto The Doctors on January 26, 2018, together with her husband Alan Hamel to discuss her new book, she admitted that being an actress is a demanding occupation that requires one to work for long hours. Somers, who has featured in over 14 movies, seems to dislike the 9 to 5 daily routine that often starts at 4 AM.
She further revealed that most of her colleagues and friends in the series "Three's Company" ended up being divorced due to the long hours they spent at work. According to Somers, the early morning alarms and long hours are some of the most irritating things that she had to put up with when she was active in theatre. In fact, her husband had to tolerate her incessant early morning cries.
What keeps her healthy?
At 71, Somers believes that she is in her optimal health by illustrating how she practices what she has written in her new book dabbed "Two's Company," which is a Fifty-Year Romance With Different Lessons Learned in Life, Love, & Business. Her secrets to leading a simple healthy lifestyle are:
Staying away from hard liquor– Since she came from a family of alcoholics, she was quite skeptical about using hard liquor. But, when she started drinking wine and realized it was making her fat, she decided to drink only tequila, once in a while.
Staying active and being realistic– Somers and her husband love dancing and staying active in general by engaging in other healthy practices like Yoga, which she does daily. She confessed that her fifty years of marriage haven't been a bed of roses because they went through some rough patches, but they managed to sort things out. She believes that getting a soul mate in life is what makes her full and rich.
Brief history of Suzanne Somers
Somers, born to Frank and Marion Mahoney, had three siblings. She started nurturing an acting talent at a young age by performing well in arts. In fact, she was very active in the school's theatre activities. She endured the physical abuse she got from her alcoholic father and her dyslexia diagnosis to win a college scholarship that defined her destiny and groomed her to become one of the renowned actresses of the modern day.
Her first marriage to her baby's father and her only child, Bruce Somers, in 1965 was terminated abruptly because it was an unhappy union. She turned to modeling in San Francisco and met with her future husband, Alan Hamel, who was a hosting a game show where she won a job as a prize model.
She struggled with getting a breakthrough in the 1970s by taking up minor roles in TV and Film until 1976 when she finally landed a role in the famous series "Three's Company." She married Hamel in 1977, moved to Las Vegas and wrote her autobiography "keeping Secrets" that later on became a TV movie. Since then, she has featured in theatre roles such as the "Step by Step" and "Candid Camera." Although she declared to be battling cancer in 1985, Somers has won several accolades in her lifetime such as the Las Vegas' Female Entertainer of the Year in 1986.
Zookeepers Set Up Camera And Capture Pregnant Rhino Giving Birth Without Any Assistance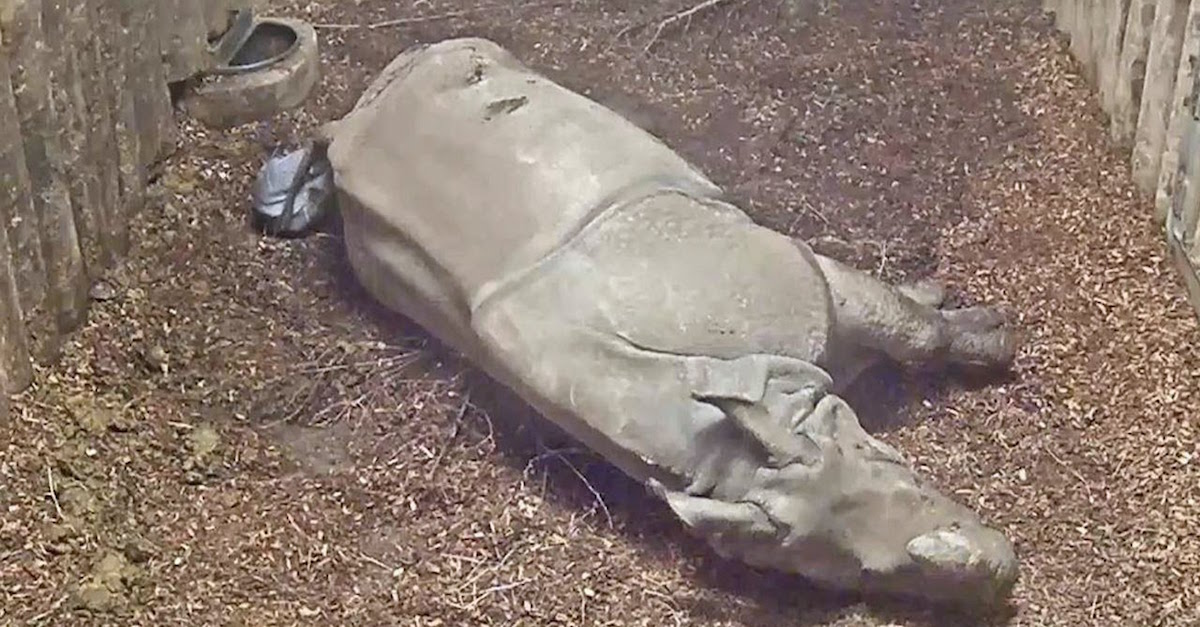 For a whopping sixteen months, Asha carried her baby in her womb. Asha, a rare greater one-horned rhinoceros, lives at the Chester Zoo in Cheshire, England. Luckily, her labor and delivery were much quicker than the gestational period was for her baby Rhino to come into the world.
After only about 20 minutes of labor, Asha successfully delivered a healthy male calf in the early morning hours on May 3, 2018, at her home at the Chester Zoo. The staff at the zoo were able to capture Asha's labor and delivery on video. The mama had an easy delivery on the floor of her enclosure and did not require assistance from the staff as she labored and brought her 132-pound baby boy. Once he is fully grown, Asha's son will balloon to an eye-popping two tons plus in weight!
Guests of the Chester Zoo were excited to visit the little rhino and his mama in their exhibit. Asha's baby is named Akeno which means "beautiful sunrise." Along with his birth, Akeno's first steps were also caught on tape along with snuggles with his 11-year-old mother Asha. They are a hit at the zoo and seem to be getting along well.
The staff at the well-visited zoo have been working towards keeping beautiful animals like Asha and baby Akeno together and better protected. One-horned rhinos are one-horned rhinos that are endangered at this point in a critical way and the staff is hoping the miraculous birth will not only attract visitors to the zoo but will draw attention to their work on this front. Animals like Asha and baby Akeno are the object of hunters who illegally poach them to be able to obtain their horns and sell them. There is a market for them as they are used in traditional Chinese medicine. A hunter can sell a single horn on the Asian black market for around $65,000 United States dollars. Even more offensive is the fact that wealthy hunters simply want the horns to hang on their walls and show off to friends as a status symbol of wealth and popularity.
According to a staff member of the Chester Zoo, not long ago there were less than 200 greater one-horned rhinoceros in the wild.
"They were hunted almost to extinction. Just in time steps were taken to protect them. Now there are about 2,600, but they still face threats in India and Nepal… it's important we do all we can to stop their numbers going down to critical levels again."
As the staff and many others work hard to fight against the illegally poaching of these beautiful animals, Asha and Akeno, who appears like he is dressed in a dark gray suit of armor, are enjoying their stay at the zoo and the many delighted visitors they come into contact with each day. The birth of Akeno on video has drawn more new visitors to the Chester Zoo and everyone seems to be happy with this new situation.