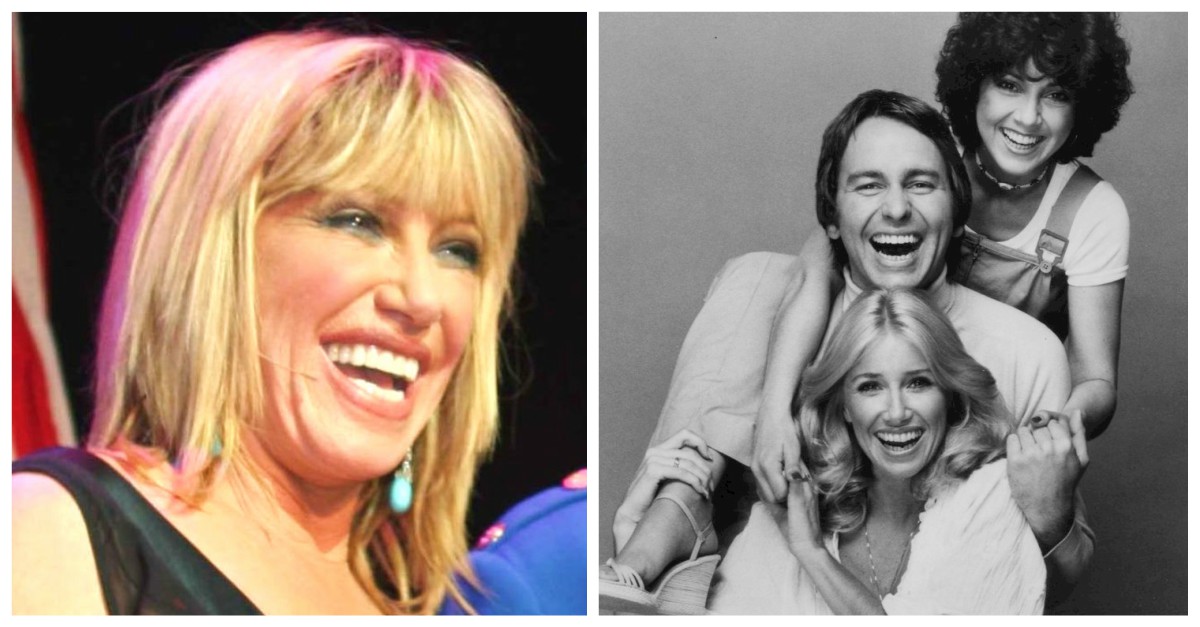 Suzanne Somers Confesses She Didn't Like Being A Movie Star Because She Had To Wake Up Early
Suzanne Somers, a serial movie star, surprised most of her fans when she confessed that she didn't like being a movie star because she had it difficult to wake up very early. When she came onto The Doctors on January 26, 2018, together with her husband Alan Hamel to discuss her new book, she admitted that being an actress is a demanding occupation that requires one to work for long hours. Somers, who has featured in over 14 movies, seems to dislike the 9 to 5 daily routine that often starts at 4 AM.
She further revealed that most of her colleagues and friends in the series "Three's Company" ended up being divorced due to the long hours they spent at work. According to Somers, the early morning alarms and long hours are some of the most irritating things that she had to put up with when she was active in theatre. In fact, her husband had to tolerate her incessant early morning cries.
What keeps her healthy?
At 71, Somers believes that she is in her optimal health by illustrating how she practices what she has written in her new book dabbed "Two's Company," which is a Fifty-Year Romance With Different Lessons Learned in Life, Love, & Business. Her secrets to leading a simple healthy lifestyle are:
Staying away from hard liquor– Since she came from a family of alcoholics, she was quite skeptical about using hard liquor. But, when she started drinking wine and realized it was making her fat, she decided to drink only tequila, once in a while.
Staying active and being realistic– Somers and her husband love dancing and staying active in general by engaging in other healthy practices like Yoga, which she does daily. She confessed that her fifty years of marriage haven't been a bed of roses because they went through some rough patches, but they managed to sort things out. She believes that getting a soul mate in life is what makes her full and rich.
Brief history of Suzanne Somers
Somers, born to Frank and Marion Mahoney, had three siblings. She started nurturing an acting talent at a young age by performing well in arts. In fact, she was very active in the school's theatre activities. She endured the physical abuse she got from her alcoholic father and her dyslexia diagnosis to win a college scholarship that defined her destiny and groomed her to become one of the renowned actresses of the modern day.
Her first marriage to her baby's father and her only child, Bruce Somers, in 1965 was terminated abruptly because it was an unhappy union. She turned to modeling in San Francisco and met with her future husband, Alan Hamel, who was a hosting a game show where she won a job as a prize model.
She struggled with getting a breakthrough in the 1970s by taking up minor roles in TV and Film until 1976 when she finally landed a role in the famous series "Three's Company." She married Hamel in 1977, moved to Las Vegas and wrote her autobiography "keeping Secrets" that later on became a TV movie. Since then, she has featured in theatre roles such as the "Step by Step" and "Candid Camera." Although she declared to be battling cancer in 1985, Somers has won several accolades in her lifetime such as the Las Vegas' Female Entertainer of the Year in 1986.
American Couple's Kindness Shines in Snowy Adventure with South Korean Tourists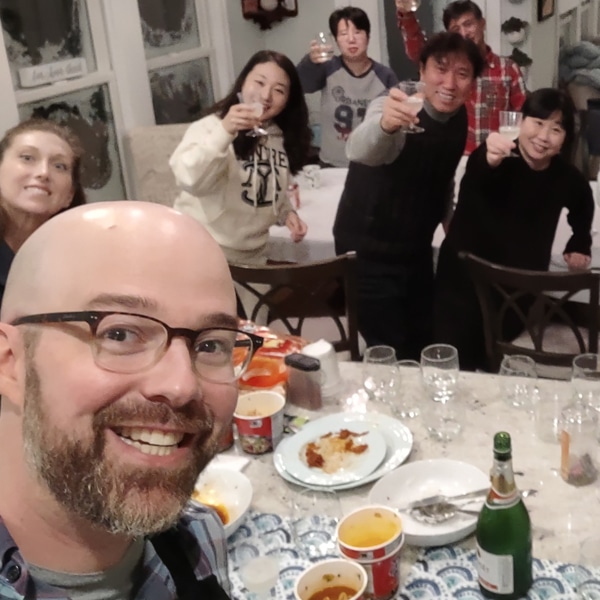 In a heartwarming tale of kindness and friendship, an American couple from Buffalo, New York, opened their home to a group of stranded South Korean tourists during a severe blizzard on December 23rd. What started as a simple request for shovels turned into a heartwarming story that went viral, bringing people together across borders. The couple's act of compassion not only provided shelter but also sparked an enduring bond that led to a special reunion in South Korea. Let's delve into this remarkable story and explore the lasting impact of their selfless act.
As the blizzard raged outside, ten South Korean tourists found themselves stuck in their van, unable to move through the heavy snow. Seeking assistance, they approached a nearby house and requested shovels to dig themselves out. However, they received much more than they had anticipated. The couple, who had prepared for a quiet Christmas at home, welcomed the strangers with open arms and invited them inside.
The storm had brought these strangers together, creating an opportunity for cultural exchange and friendship. During the two nights and three days they spent together, the couple and their unexpected guests bonded over stories, shared meals, and even watched American football. The couple, who had a deep appreciation for Korean cuisine, surprised their guests with an array of Korean food ingredients. The South Korean visitors were amazed to find soy sauce, mirin, chili powder, chili paste, a rice cooker, and Korean cookbooks, as if the couple had been preparing for their arrival.
News of the couple's kindness quickly spread across the internet, captivating hearts around the world. Social media platforms buzzed with messages of admiration and appreciation for their selfless act. Many people were inspired by their story and were motivated to perform acts of kindness themselves. The couple received an outpouring of support, with kind messages, cards, and generous gifts from various Korean groups, including a year of free fried chicken at Genesis BBQ.
Months later, in May, the couple embarked on a 10-day tour of Seoul, graciously invited by the Korea Tourism Organization. This visit was not merely a sightseeing adventure but a chance to reunite with the guests they had sheltered during the blizzard. Andrea, the wife, expressed her gratitude and joy, saying, "To see everyone in Korea again is such a blessing." The couple had always held an appreciation and interest in Korean culture, and their chance encounter had brought them closer to this beautiful country.
The bond forged during their time together in Buffalo proved to be strong and lasting. The couple and their South Korean guests became lifelong friends. The experience inspired not only the couple but also their guests, who felt compelled to pay it forward and spread kindness to others. Through their act of compassion, the American couple created a ripple effect of goodwill, reminding us of the power of empathy and humanity.