Suzanne Somers Confesses She Didn't Like Being A Movie Star Because She Had To Wake Up Early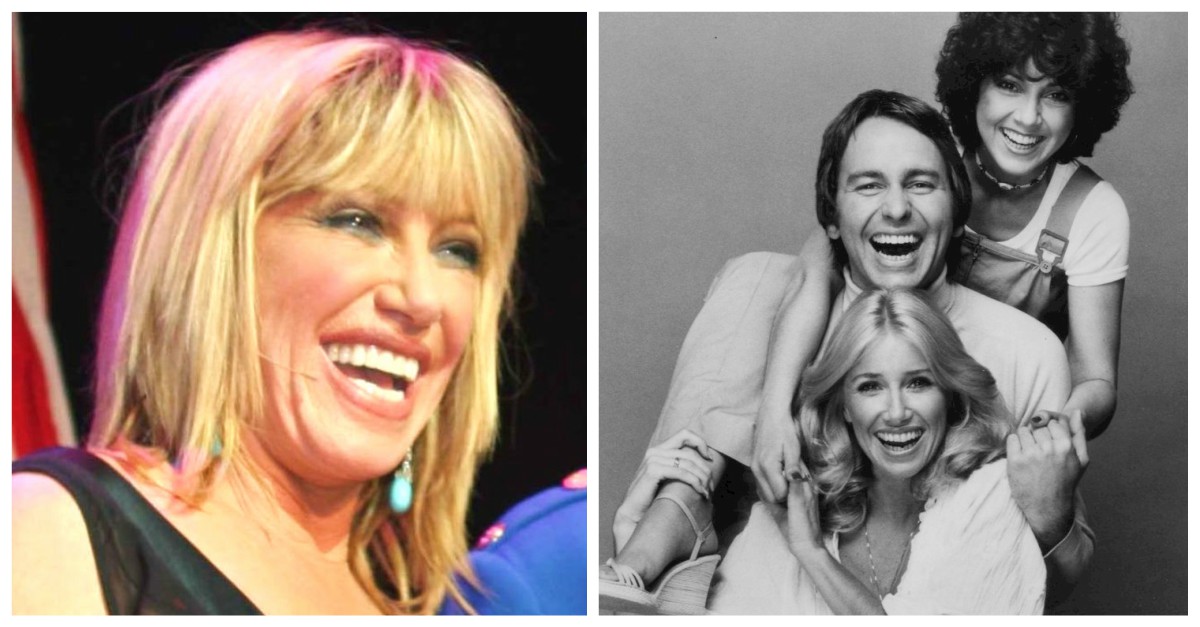 Suzanne Somers, a serial movie star, surprised most of her fans when she confessed that she didn't like being a movie star because she had it difficult to wake up very early. When she came onto The Doctors on January 26, 2018, together with her husband Alan Hamel to discuss her new book, she admitted that being an actress is a demanding occupation that requires one to work for long hours. Somers, who has featured in over 14 movies, seems to dislike the 9 to 5 daily routine that often starts at 4 AM.
She further revealed that most of her colleagues and friends in the series "Three's Company" ended up being divorced due to the long hours they spent at work. According to Somers, the early morning alarms and long hours are some of the most irritating things that she had to put up with when she was active in theatre. In fact, her husband had to tolerate her incessant early morning cries.
What keeps her healthy?
At 71, Somers believes that she is in her optimal health by illustrating how she practices what she has written in her new book dabbed "Two's Company," which is a Fifty-Year Romance With Different Lessons Learned in Life, Love, & Business. Her secrets to leading a simple healthy lifestyle are:
Staying away from hard liquor– Since she came from a family of alcoholics, she was quite skeptical about using hard liquor. But, when she started drinking wine and realized it was making her fat, she decided to drink only tequila, once in a while.
Staying active and being realistic– Somers and her husband love dancing and staying active in general by engaging in other healthy practices like Yoga, which she does daily. She confessed that her fifty years of marriage haven't been a bed of roses because they went through some rough patches, but they managed to sort things out. She believes that getting a soul mate in life is what makes her full and rich.
Brief history of Suzanne Somers
Somers, born to Frank and Marion Mahoney, had three siblings. She started nurturing an acting talent at a young age by performing well in arts. In fact, she was very active in the school's theatre activities. She endured the physical abuse she got from her alcoholic father and her dyslexia diagnosis to win a college scholarship that defined her destiny and groomed her to become one of the renowned actresses of the modern day.
Her first marriage to her baby's father and her only child, Bruce Somers, in 1965 was terminated abruptly because it was an unhappy union. She turned to modeling in San Francisco and met with her future husband, Alan Hamel, who was a hosting a game show where she won a job as a prize model.
She struggled with getting a breakthrough in the 1970s by taking up minor roles in TV and Film until 1976 when she finally landed a role in the famous series "Three's Company." She married Hamel in 1977, moved to Las Vegas and wrote her autobiography "keeping Secrets" that later on became a TV movie. Since then, she has featured in theatre roles such as the "Step by Step" and "Candid Camera." Although she declared to be battling cancer in 1985, Somers has won several accolades in her lifetime such as the Las Vegas' Female Entertainer of the Year in 1986.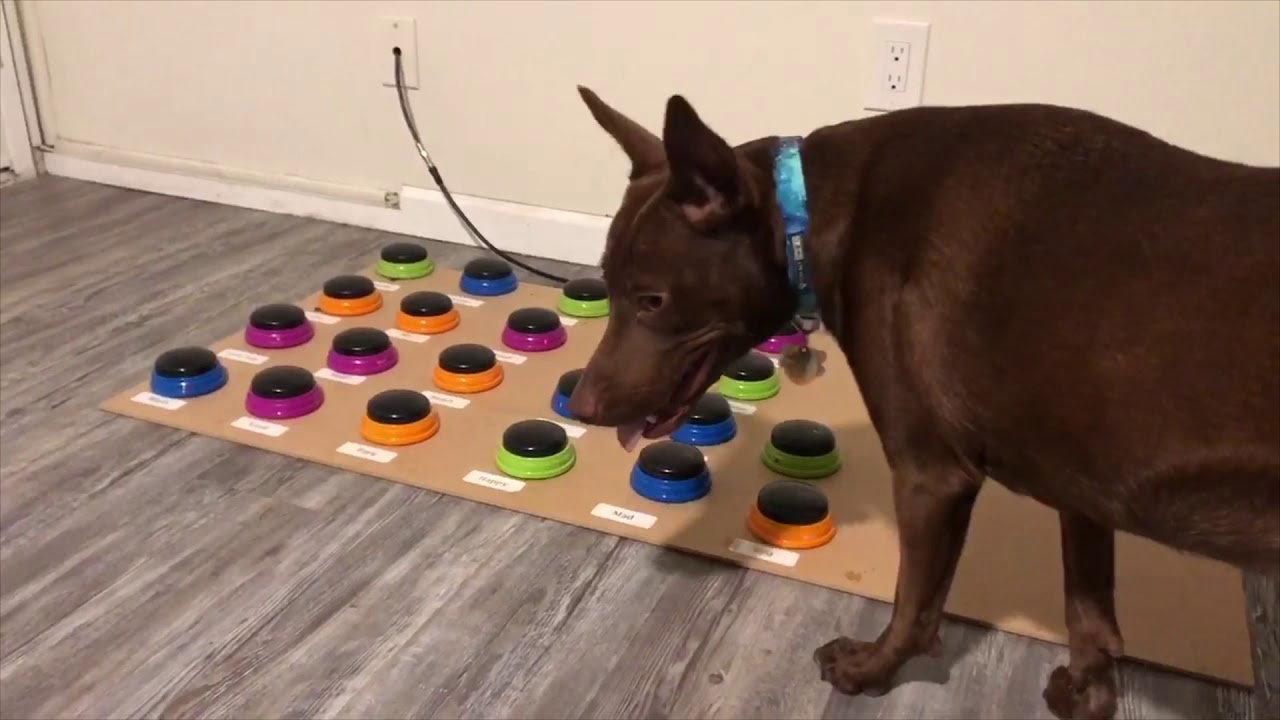 Christina Hunger is a speech pathologist who works with young children around two years old to enhance their ability to communicate with adults. Christina has always wondered if she could teach a puppy to use the word buttons, too. Several years ago, Christina adopted a dog named Stella. She decided to try and see if the same methods she uses for her therapy would also help her puppy to learn to communicate. Many dog owners would like to really understand what their pets are thinking about. Stella uses buttons to communicate her wishes to her owners. Christina can talk with her dog.
Christina set up a group of buttons for Stella to push with her paws. Each button was introduced singularly, and over time Stella learned the meaning of a variety of buttons. The buttons were also grouped by color. Each color represents a particular group of words. Stella can press "walk" or "beach" with her paws to indicate what she wants to do. She can also press buttons for Christina or Jake, her other owner. Stella will walk on the board of 26 buttons as she looks for the one she wants. Stella took the longest to learn her first button. After that, it was much easier to introduce more buttons to the dog.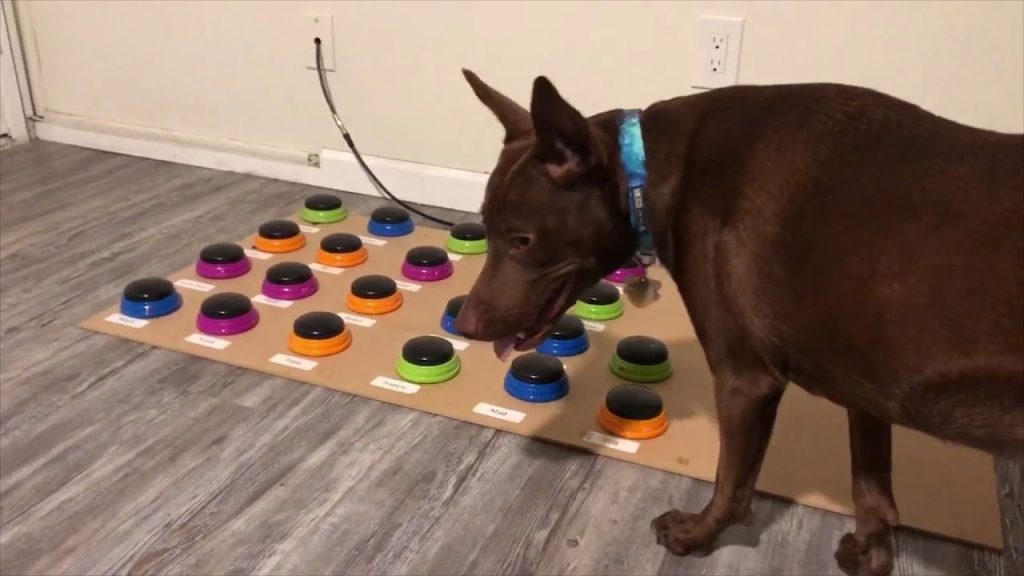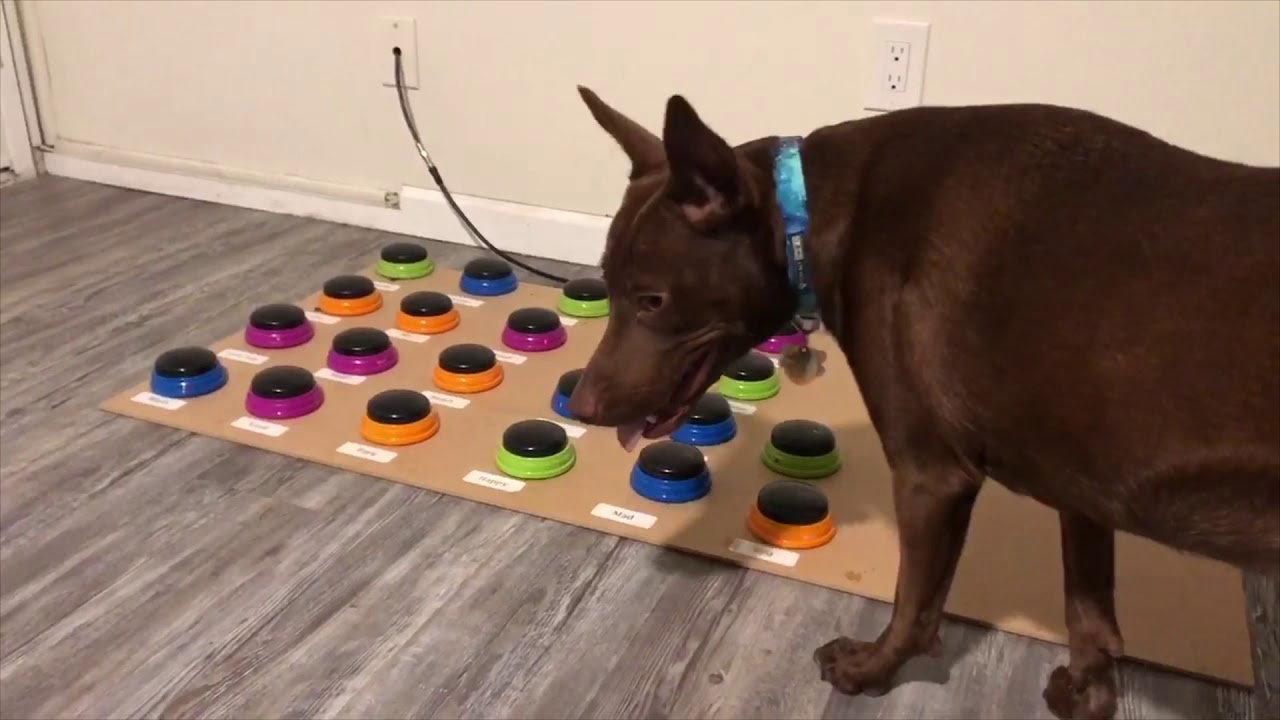 When Stella began to learn to use the buttons, she would only use one paw. Over time, Stella began using both paws to press the buttons. Using both paws makes it easier for Stella to put more than one button together. At this point, she can put a series of five or less words together such as "Christina walk" or "Want Jake Come." Christina feels that the dog showed relief when she finally learned how to punch the buttons for her needs. Stella barks when she hits the buttons, and is able to repeat requests if Christina does not understand her or does not see the dog punch all of her buttons.
Christina has started a blog entitled Hunger for Words where visitors can see the progress of Stella and her buttons. The blog has a number of cool videos of Stella's day. Christina is hoping to teach this method to other dogs and hopes that this method will improve the communication between owners and pets. She also feels that having the board made a recent move easier for Stella to understand. Moves often make pets anxious, but Stella was very calm about their recent move to the beach. Stella intends to introduce more words for Stella to learn.
Stella has been featured in People magazine, which is following the story of Stella from time to time for its readers. For more on Stella, go here to reach Christina's blog. Christina is currently looking for another dog that can learn to push buttons. She is hoping to organize a class of animals and show their owners how to make both of their lives easier.