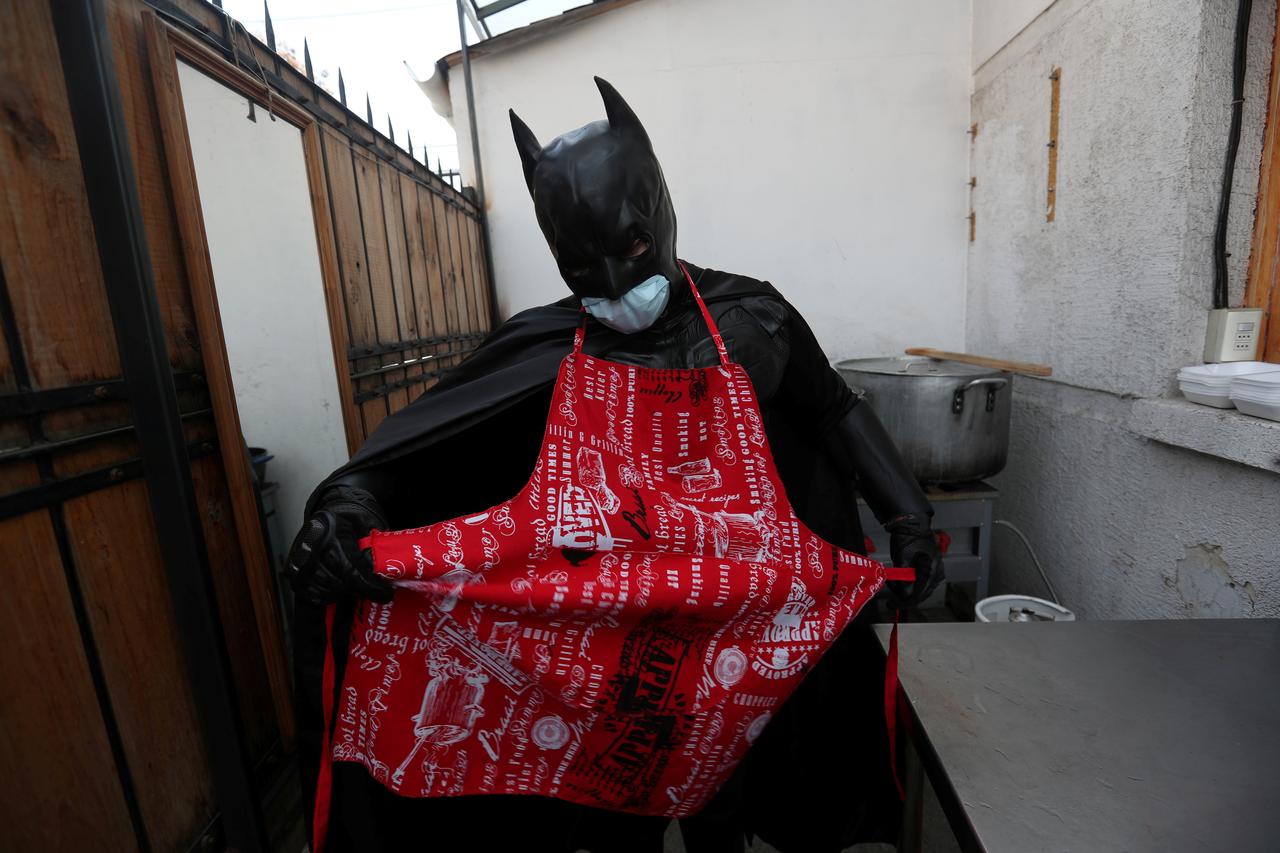 "Superhero of the homeless!" Chants in Santiago describe real-life Batman that gives food to the homeless
Unlike the fictional city of Gotham, the streets of Santiago are very real, but running in the dark, and fighting hunger is a true life superhero with the face of the Dark Knight, Batman.
Now he doesn't ride a Batmobil or know the first thing about Brazilian jujitsu, but he does his best in making life better for the homeless on the streets of Santiago by bringing them food on a regular basis. He doesn't solve crime or own any special combat gadgets, but he protects the homeless civilians from the villain of hunger and malnutrition.
With his Batmobil-esque SUV, he rides around the city distributing hot meals in his impressive costume- a cape and two masks, one with the typical bat ears and eye slots, and other for protection from the Coronavirus (even the fictional batman wasn't immune to viral diseases. So yeah, this one had to protect himself.)
The self-proclaimed "Solidarity Batman" is contributing his quota in making lockdown and the wave of the pandemic less agonizing for individuals on the streets, and we must say that he is doing a hell of a job. Many of his beneficiaries have only good things to say about him, and are super grateful for his selfless acts of benevolence.
Just like Bruce Wayne, this Batman knows his way around words, and he sure drops a few words of motivation, humor, and affection to people alongside giving them food.
What a guy!
He fills their stomachs, and gives them words of hope? If we didn't know better, we would be clamoring for the Avengers to consider him joining their team- Captain America certainly needs some real competition in motivational speaking.
According to him, Batman was the perfect superhero for his mission, as he represents community unity, and is loved by the people.
"Look around you, see if you can dedicate a little time, a little food, a little shelter, a word sometimes of encouragement to those who need it," he said in an interview.
Just like most masked superheroes, Santiago's Caped Crusader prefers to keep his identity unknown. But his face doesn't matter, does it? His good works already paint him as a beacon of hope and the world would be a better place if there were more of him running around.
New Discovery Reveals Old People Are Now Stronger When Compared To Those Who Lived In 1990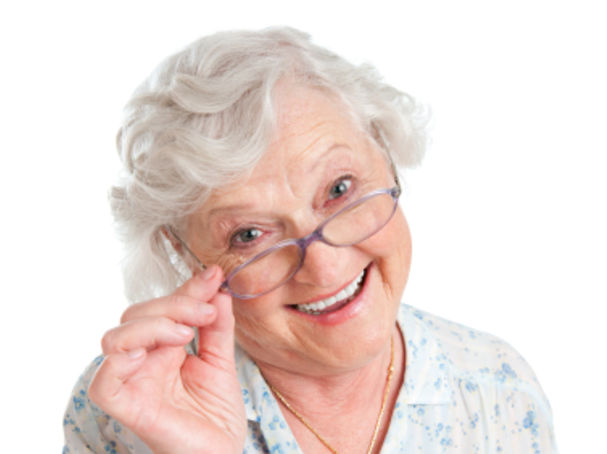 A new study from Finland has looked into the probability of older people of this current time being more stronger and vibrant compared to people of the same age 30 years ago.
Quite strange, given that life expectancy becomes lower each year yet this finding was made possible from a study carried out at the Faculty of Sport and Health Sciences at the University of Jyvaskyla in Finland.
The research looked into the mental and physical abilities of Finnish people between the age of 75 and 80 to people of the same age in the 1990s.
"Performance-based measurements describe how older people manage in their daily life, and at the same time, the measurements reflect one's functional age," says the principal investigator of the study, Professor Taina Rantanen, in a statement.
It was discovered men and women that fell into these ages had faster walking pace, improved reasoning and muscle strength plus their working memory are much better than people of the same age born earlier.
These differences were not however noticeable in lung function tests.
"Higher physical activity and increased body size explained the better walking speed and muscle strength among the later-born cohort," says doctoral student Kaisa Koivunen, "whereas the most important underlying factor behind the cohort differences in cognitive performance was longer education."
Postdoctoral researcher Matti Munukka added, "The cohort of 75- and 80-year-olds born later has grown up and lived in a different world than did their counterparts born three decades ago. There have been many favorable changes.
"These include better nutrition and hygiene, improvements in health care and the school system, better accessibility to education and improved working life."
The findings revealed longevity is supported by an increased number of years in lived with satisfactory functional strength in old age. This could justify why there's been a slower rate of change as we advance in age.
"This research is unique because there are only a few studies in the world that have compared performance-based maximum measures between people of the same age in different historical times," says Rantanen.
"The results suggest that our understanding of older age is old-fashioned. From an aging researcher's point of view, more years are added to midlife, and not so much to the utmost end of life. That's hopeful news for us all."