Successfully launching adult children provides parents with more happiness as they age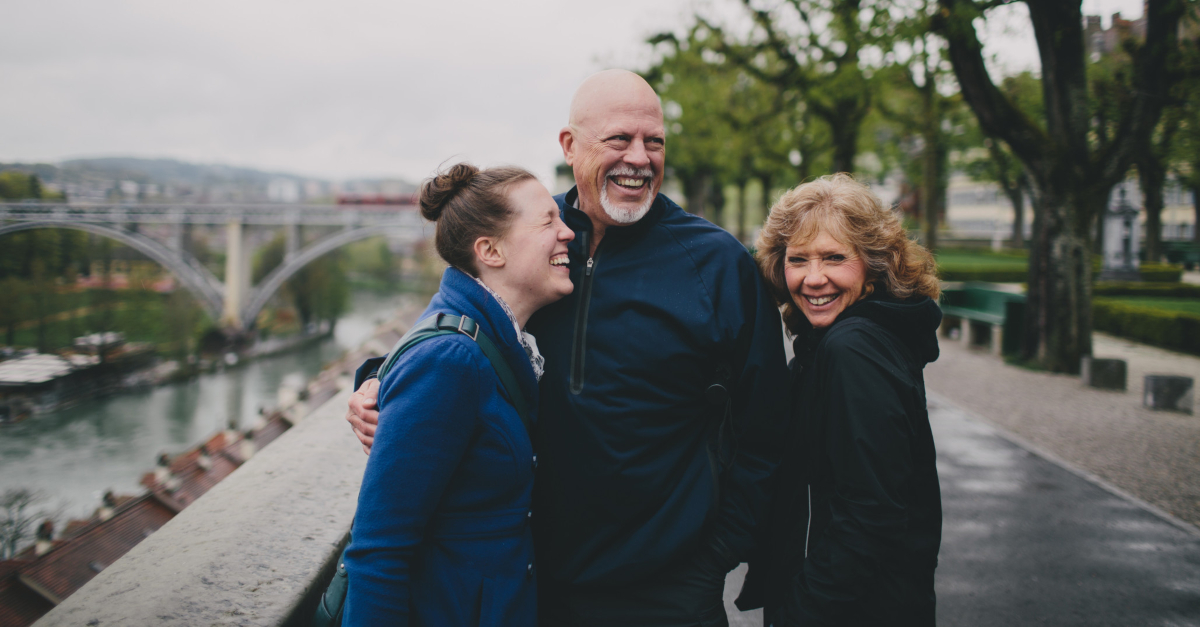 Children make their parents happy, but they are frequently a source of stress. From the expense of child-rearing to the emotional rollercoaster adolescence presents, parents can have it tough. Does the good outweigh the bad over the long-term? According to one study, it definitely does on the happiness front.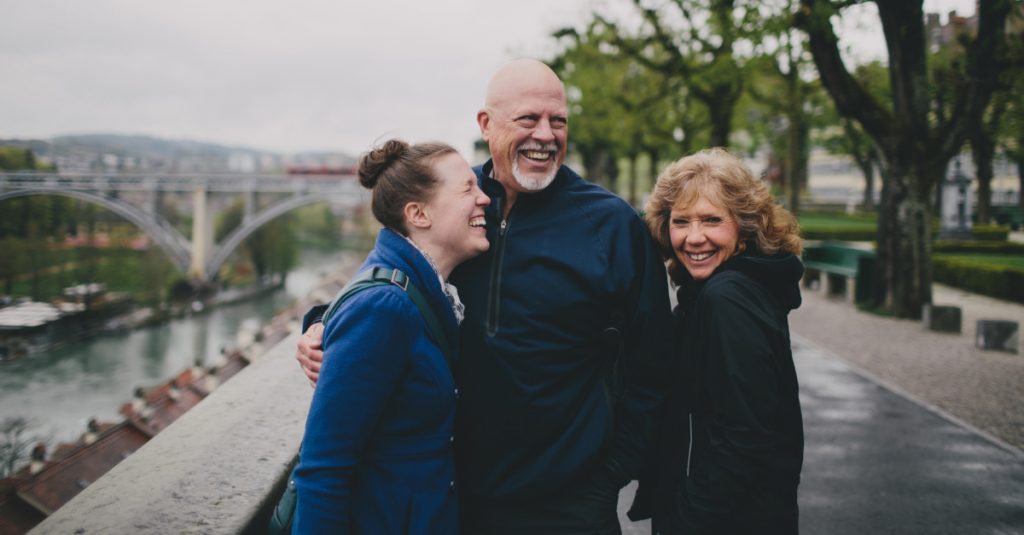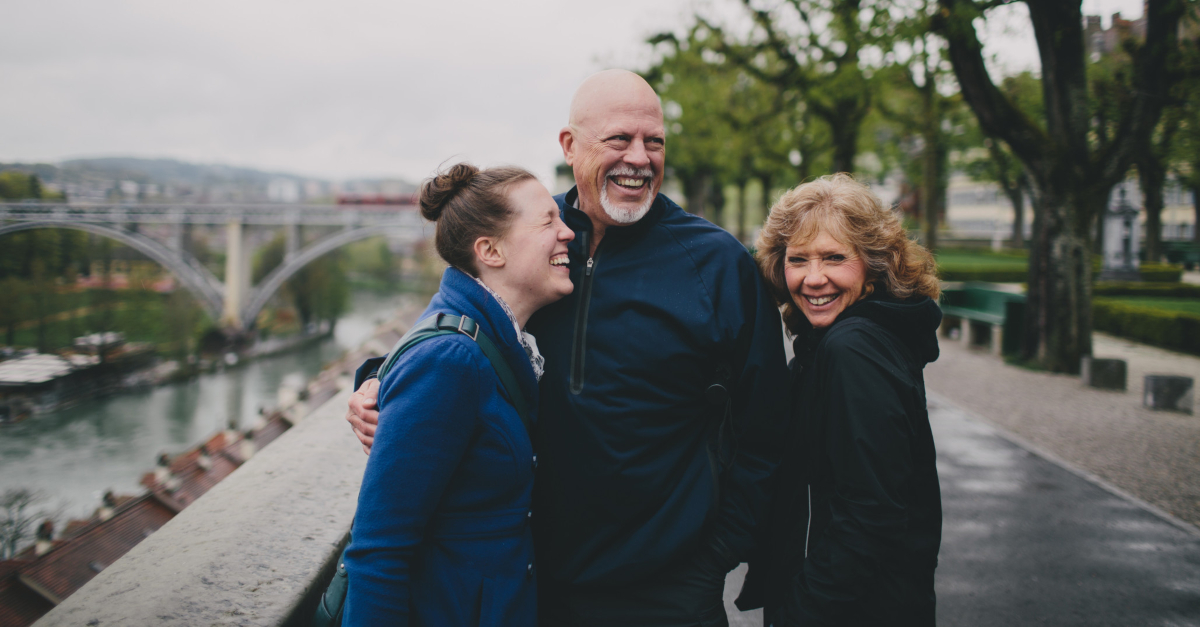 An important caveat is that the children grow up and establish their own household separate from mom and dad. Older people with children are statistically happier than their childless peers once their children leave home.
The finding comes from a team of researchers led by Christoph Becker at Germany's Heidelberg University. It is rooted in data gathered in the massive "Survey of Health, Ageing and Retirement in Europe." Survey data is collected from 16 countries and over 55,000 respondents and focuses on a population age 50 and over.
Becker told The Independent in the United Kingdom that while the difference in the amount of happiness was not large — less than one point — children are still a significant influence on the emotional well-being of their parents.
Why?
Many researches believe it is the built-in social network that a child provides to a parent throughout later life. Adult children and spouses are an easy opportunity to maintain fellowship as a person ages. When the adult child has left home on good terms, they are less likely to present an emotional and financial burden, so their company is more readily enjoyed as a familial friendship.
As far back as 1979 studies and beyond, researches have documented the importance of social relationships. As people age, the ability to maintain social and community ties improves longevity, even when those who are living longer fall into high-risk categories. The obese, smokers, the sedentary and drinkers with social ties still lived longer than their counterparts going it alone.
The ageing study suggests the trend holds true even in the digital age. The study responsible for the "happiness" finding also references the importance of friends and children for maintaining cognitive functioning skills, such as reasoning, remembering and decision-making, in later life.
In fact, the role of the spouse as an aid to cognitive functioning is much less important than other social ties outside the home as people age. However, the study does shows the built-in social network of marriage or having a partner can significantly boost happiness.
Succeeding as an empty nester
The study findings clearly illustrate the importance of adult children not living in the home as part of the happiness bump. This requires parents to successfully ready children for the financial and emotional demands of adulthood.
Preparing children for a productive, fulfilling life as an adult is one of the most important responsibilities of a parent, and it now seems it is also one of the best gifts parents can give themselves as they age.
Experts Warn Pet Owners About The Dangers Of Himalayan Salt Lamps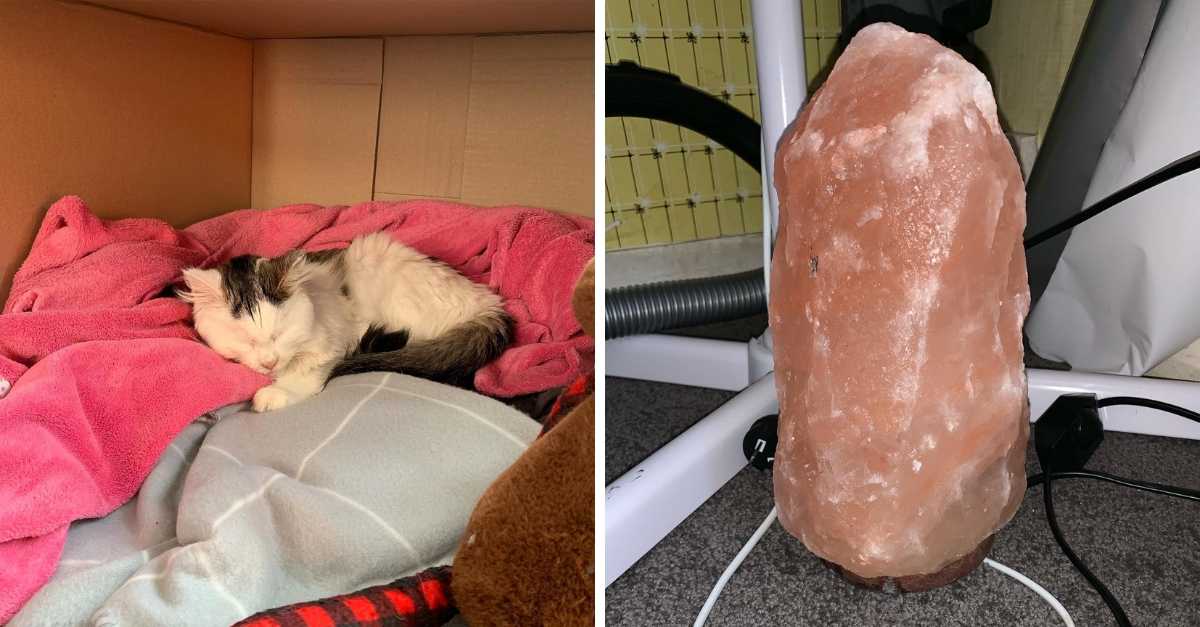 Pet owners are always looking to make sure that their four legged friends are safe and sound. It only makes sense, right? Our pets look to us for food, shelter and care. If we are not going to look out for them, who will? Now that Himalayan salt lamps are steadily rising in popularity, pet owners have been looking into the potential benefits that they have to offer.
These benefits are numerous to the owner but are these salt lamps truly safe for the pet? It is a question that certainly deserves answering. They might be a great addition to the home but these advantages could come at a cost to your pet. In a best case scenario, the lamps clean the air in the home and allow us to get a good night's sleep.
They are also said to offer a marked improvement to our serotonin levels. One woman has a horror story to offer about her cat and it is disconcerting, to say the least. The hidden dangers of these lamps need to be exposed, so that no other pets are forced to suffer from a similar fate. That's what makes this story such an important one to pass along and share with fellow pet owners.
After all, there are no shortage of people out there who are probably blissfully unaware of the issues that these lamps present. They reside at the intersection between home decoration and vital self care. It is easy to see why so many pet owners have already fallen under their spell. Maddie Smith was forced to wake up to a pet owner's worst nightmare recently.
Her cat was not behaving in her usual manner. Something was wrong with poor Ruby but Maddie was not sure what it was. Initially, she believed that the cat was simply feeling chilly. She tried her best to warm up Ruby and left for work. Unfortunately, the cat's condition slowly started to worsen. By the time Maddie was able to come back home, she could tell that something was seriously wrong with the cat.
When she took the animal to the vet's office, the connection between her condition and the Himalayan salt lamp that was being used had been revealed. Humans must avoid excessive exposure to salt and pets experience the same risk factors. These lamps release a sizable amount of salt into the air, causing pets to go through all sorts of harmful side effects.
If Maddie had not brought her pet to the vet's office when she had, we shudder to think of what may have happened next. Lamp owners need to take the proper precautions going forward. It all starts with proper lamp storage. The lamp cannot and should not be kept in an area that pets have easy access to. The owner should be storing the salt lamp far away from their animal.
Maddie's Facebook post about the matter was shared far and wide. She wanted to make sure that other pet owners did not make the same mistake as she did. It is easy to see how these errors happen, though. We mean well and we try our best to keep our homes looking and feeling nice. The last thing that any pet owner wants is to hurt their best friend.
Please do your part to assist other pet owners who might be experiencing similar issues by sharing this story. If you know someone who owns a pet and a Himalyan salt lamp, this is your chance to set things right. Ruby may have been licking this lamp excessively but she is going to be OK now! Let's do our part to make sure that other pet owners do not have to learn this lesson the hard way.