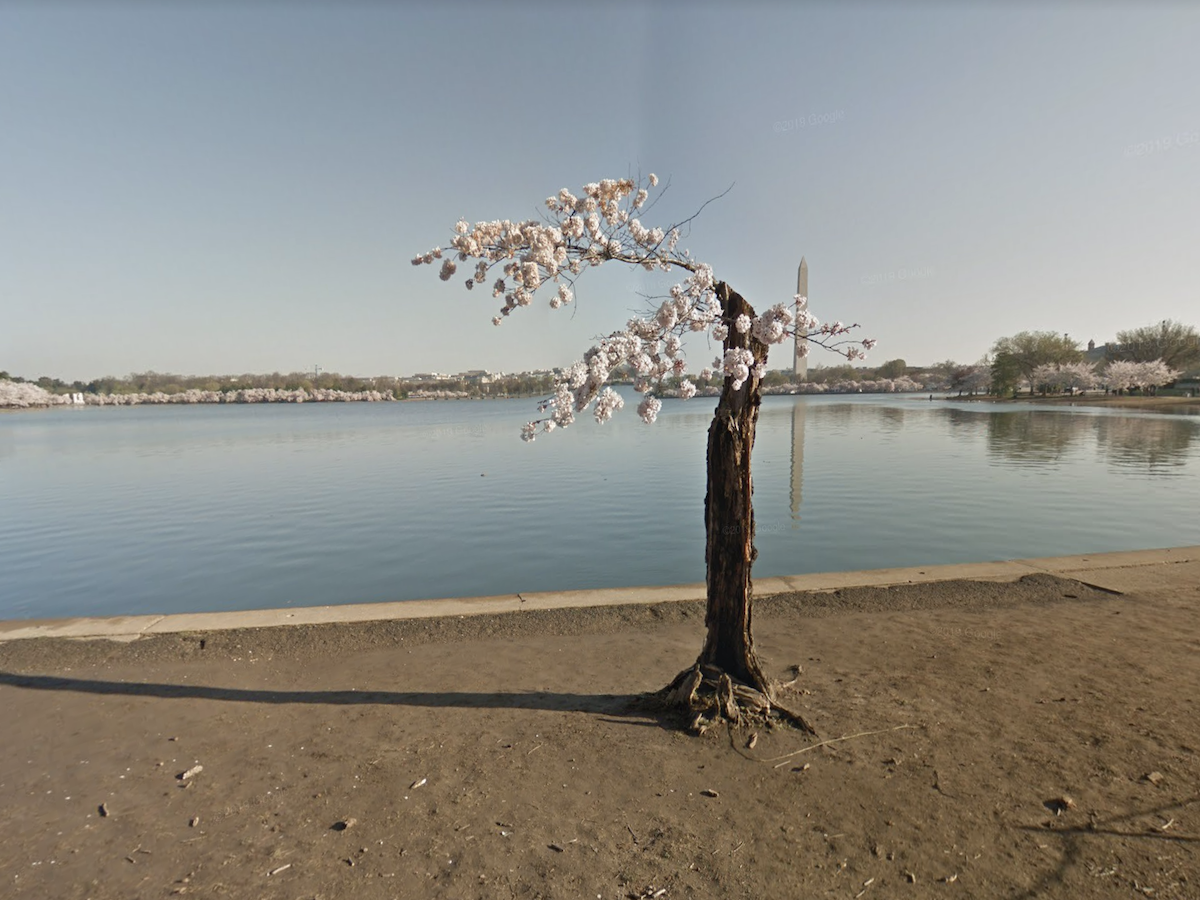 Stumpy, the beloved DC Cherry Blossom is blooming again
Every spring, visitors to Washington D.C. are treated to a magnificent display of pink and white cherry blossom trees. These iconic trees have a rich history in the United States and are a symbol of the friendship between the United States and Japan. The cherry blossom season in D.C. typically lasts from late March to early April, and attracts millions of visitors to the nation's capital each year.
Cherry blossom trees were first gifted to the United States in 1912 by Japan as a symbol of friendship between the two nations. The original gift consisted of 3,000 trees, which were planted along the Tidal Basin in D.C. Unfortunately, the trees were diseased and had to be destroyed. Japan sent another gift of 3,800 trees in 1915, and those trees still stand to this day.
While the majority of cherry blossom trees in D.C. are healthy and thriving, one tree has captured the hearts of many visitors. This tree, affectionately nicknamed "Stumpy," is located near the Jefferson Memorial and has a disheveled appearance. In 2020, a photo of Stumpy went viral on Reddit, with many commenters expressing their love for the tree's unique character.
Despite its appearance, Stumpy still blooms every spring, producing beautiful pink blossoms that serve as a reminder of the beauty and resilience of nature. The tree's stunted growth is believed to be due to an overflow of water in the area, which can cause trees to wilt and eventually die. While Stumpy's future is uncertain, for now, it continues to serve as a beloved fixture in the D.C. cherry blossom season.
Dutch Artist Pays Off Student Loan Debt with Unique Tapestry Creation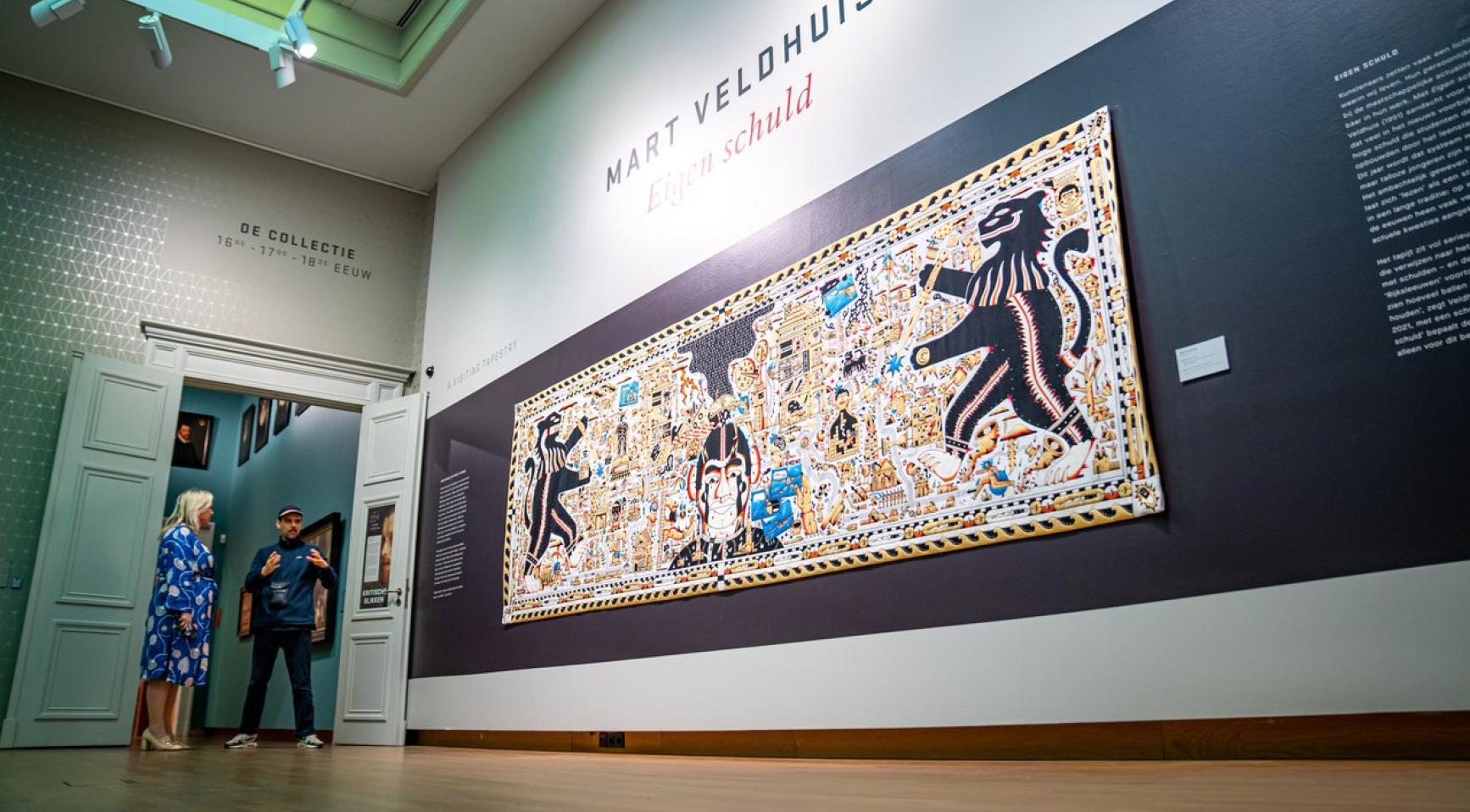 Mart Veldhuis, a talented Dutch artist, found a creative way to pay off his student loan debt. He crafted a remarkable tapestry that depicted the 46,000 euros he owed. This intricate work of art, titled "Eigen Schuld," meaning "Own Debt" or "Own Fault," became a symbol of Veldhuis' financial burden.
Once completed, the tapestry found its home in the prestigious Dordrechts Museum. Unexpectedly, a buyer was captivated by the artwork and decided to purchase it for 45,879.40 euros. This generous offer brought Veldhuis closer to becoming debt-free, leaving him in a state of disbelief and joy. "This is what I had hoped for, but when I heard the news, I was really speechless. It still feels very unreal," shared Veldhuis.
The tapestry itself was a visually striking piece, featuring various elements that conveyed Veldhuis' feelings towards his indebtedness. One of the central motifs portrayed a Dutch lion clutching a menacing sword, symbolizing the artist's perception of owing a significant debt to the state. The tapestry served as a powerful medium for Veldhuis to express his emotions and experiences.
The Dordrechts Museum facilitated the transaction and revealed the identity of the buyers as renowned art dealers Joke van Veen, 75, and Jaap Versteegh, 69. When asked about their decision to acquire the tapestry, Versteegh explained, "We bought the tapestry in the first place because we think it's a good work of art. It is innovative and visually strong. In addition, the social theme of the work – the consequences of student debt and the social loan system – strongly appeals to us."
Veldhuis' creation not only captured the attention of art enthusiasts but also highlighted the pressing issue of student loan debt. Many students struggle with the financial burden of loans, and Veldhuis's artwork serves as a reminder of this widespread concern. By showcasing his own experience, he sparked conversations about the consequences of student debt and the loan system in society.
The success of Veldhuis' tapestry represents a triumph for the artist and sheds light on the power of art to address social issues. Through his creative expression, he not only managed to alleviate his financial struggles but also stimulated meaningful discussions about the challenges faced by students burdened with debt.
As Veldhuis moves forward, he can embrace a debt-free future, thanks to his artistic talent and the support of individuals who recognized the significance of his work. The tapestry will forever stand as a symbol of his journey, inspiring others to find innovative ways to confront their own challenges.