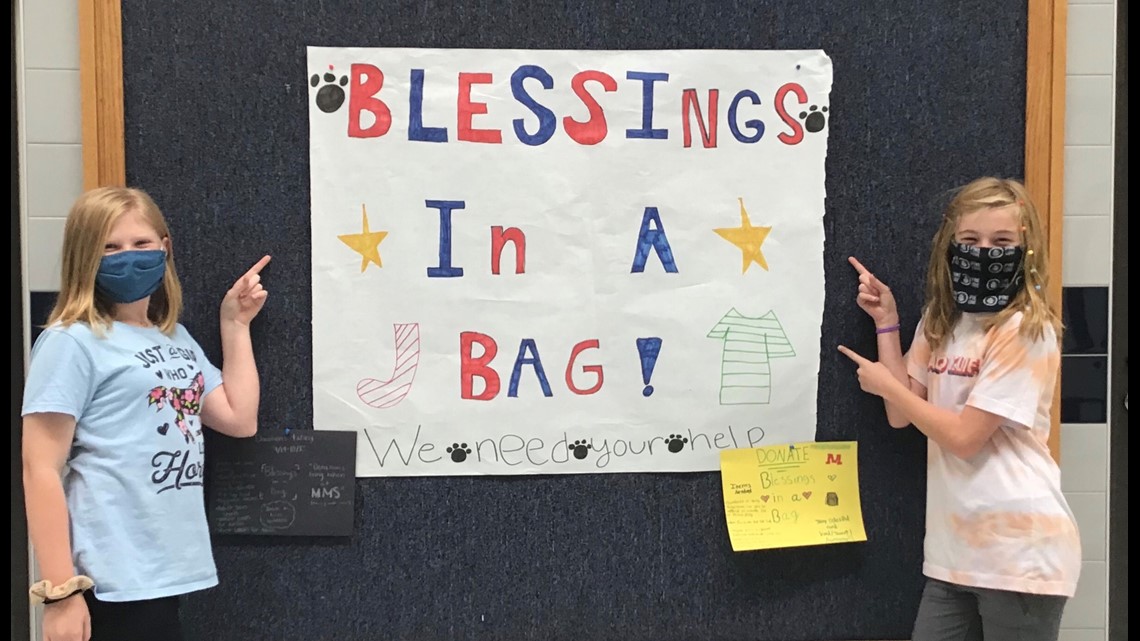 Students Of Midway Middle School Establish Program To Assist Retired Military Personnel
It was one of the most exciting days at Midway Middle school when they established their first community service project. Named Blessings in a Bag, it's a program centered around helping past military personnel at the Veteran One Stop.
"You know, it's really troubling times right now," said Mitchell Kronwinkler, a veteran of the United States Marine Corps who learned of the project today. "But this is that little glimmer of light that shows that people still care about people and you can't beat that."
The project envisioned by Mr. Christopher Gayton, was included for the seventh-grade's Community Outreach Class. Flyers were created by members of the class to help publicize to friends and family and to create awareness around the school.
"The project is very important to me because I've been involved with service before," Gayton said. "My soccer coach at University Highschool was Mr. Chapman, and he was very involved in community service. I was taught from a young age how to be involved in the community and how to help others."
Kylee Gooch and Brianna Kidd who are members of Gayton's class share an emotional connection to the project as they're both from military families.
"My Great-Grandpa is 99 years old now," Gooch said. "I believe he served in the Air Force and his service was very special to me."
Kidd expressed excitement by being a part of the project as she believes her Grandpa did a good job while he was in the military.
"Some people are in need," she said. "And so you need help those people because they might be struggling and it's also the right thing to do."
With the pandemic restrictions still in effect, visitors won't be permitted in the school, however donations still continue for veterans at the One Stop in Waco.
If you know a student of Midway Middle School or an official there, donations can be given to them.
"I've also been telling my students that service doesn't have a timeline," Gayton said. "Students know that once our project officially ends, they are more than welcome to reach out to organizations and continue giving back."
"I can promise you, everyone, who does get it, they absolutely love it," Kronwinkler said. "It still shows that there are people that care, whether or not you're seeing that first hand but that means a lot.
Donations towards this project end on Friday, October 2.
Man Dubbed a Hero After Saving a Baby Elephant With CPR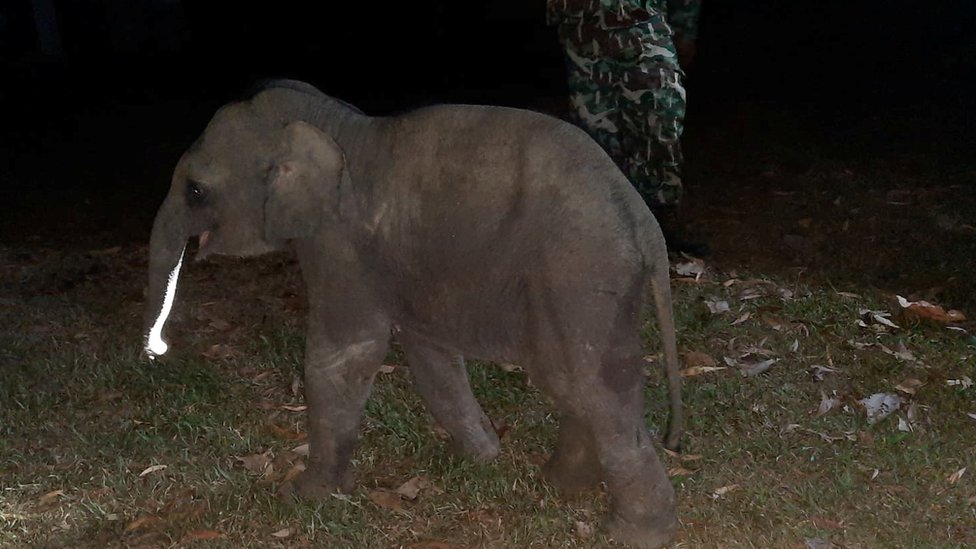 People who are trained to provide CPR to rescue others expect to be called upon in the odd moment to act. However, Srivate Mana never expected that his knowledge in how to save a life would be critical in saving a baby elephant. Yet, that is exactly what he found himself doing and was filmed in a video that went viral on the Internet shortly after. Savings a baby elephant left on the side of the road, Mana was able to bring the elephant back and it was standing again within 10 minutes.
Animals Can't Read Road Warning Signs
Like any animal, the baby elephant was simple moving from one part of the area to another looking for food and following its herd. However, unlike the older pachyderms, the young elephant was not yet used to the roads and vehicles that cut through roaming area of Chanthaburi. It had no idea what to make of the noise or the lights the vehicles had to signal they were approaching. And curiosity ultimately ended up being the animal's weakness. As a result, it had no idea what was hurtling towards the small animal when a motorcycle rider slammed into the creature at speed. The rider was okay, aside from scuffs and being thrown from the motorbike. Unfortunately, the baby elephant took the brunt of the impact and was laid out on the road.
Things Weren't Looking Very Good
When Mana arrived at the scene traveling the same path as his crew, he could see his coworkers taking care of the downed rider, but nothing was happening for the elephant. In the distance he could also hear the mother and adult elephants calling for the baby creature. Instinctually, Mana knows to jump into action to save a life, and even the elephant parents calling seemed to trigger his training. Trying to guess where the elephant's heart was, he got close to the creature on the road and started figuring out where to apply CPR. At the same time Mana was crying, feeling a wave of emotion for the junior pachyderm. Amazingly, the elephant began to move. He was in shock but for a good reason.
A Miracle on Four Legs, With a Trunk
After a few seconds of standing the baby elephant began to reorient itself and went right back to the same location where it was originally hit, probably looking for its mother. Amazingly, the baby elephant wasn't seriously injured, just completely dazed and confused. As the young elephant started calling out for any sign of its herd, the mother and the rest of the elephants came back out of the countryside to fetch it. Mana watched the reunion and smiled.