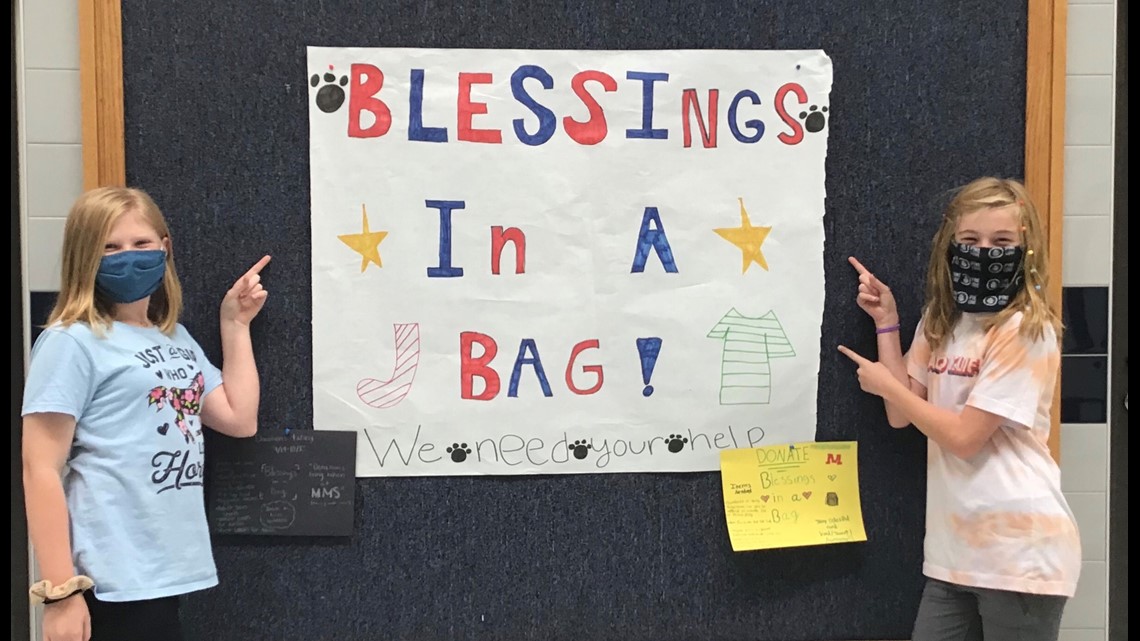 Students Of Midway Middle School Establish Program To Assist Retired Military Personnel
It was one of the most exciting days at Midway Middle school when they established their first community service project. Named Blessings in a Bag, it's a program centered around helping past military personnel at the Veteran One Stop.
"You know, it's really troubling times right now," said Mitchell Kronwinkler, a veteran of the United States Marine Corps who learned of the project today. "But this is that little glimmer of light that shows that people still care about people and you can't beat that."
The project envisioned by Mr. Christopher Gayton, was included for the seventh-grade's Community Outreach Class. Flyers were created by members of the class to help publicize to friends and family and to create awareness around the school.
"The project is very important to me because I've been involved with service before," Gayton said. "My soccer coach at University Highschool was Mr. Chapman, and he was very involved in community service. I was taught from a young age how to be involved in the community and how to help others."
Kylee Gooch and Brianna Kidd who are members of Gayton's class share an emotional connection to the project as they're both from military families.
"My Great-Grandpa is 99 years old now," Gooch said. "I believe he served in the Air Force and his service was very special to me."
Kidd expressed excitement by being a part of the project as she believes her Grandpa did a good job while he was in the military.
"Some people are in need," she said. "And so you need help those people because they might be struggling and it's also the right thing to do."
With the pandemic restrictions still in effect, visitors won't be permitted in the school, however donations still continue for veterans at the One Stop in Waco.
If you know a student of Midway Middle School or an official there, donations can be given to them.
"I've also been telling my students that service doesn't have a timeline," Gayton said. "Students know that once our project officially ends, they are more than welcome to reach out to organizations and continue giving back."
"I can promise you, everyone, who does get it, they absolutely love it," Kronwinkler said. "It still shows that there are people that care, whether or not you're seeing that first hand but that means a lot.
Donations towards this project end on Friday, October 2.
Saskatoon Dog Lost In Blizzard Reunited With Family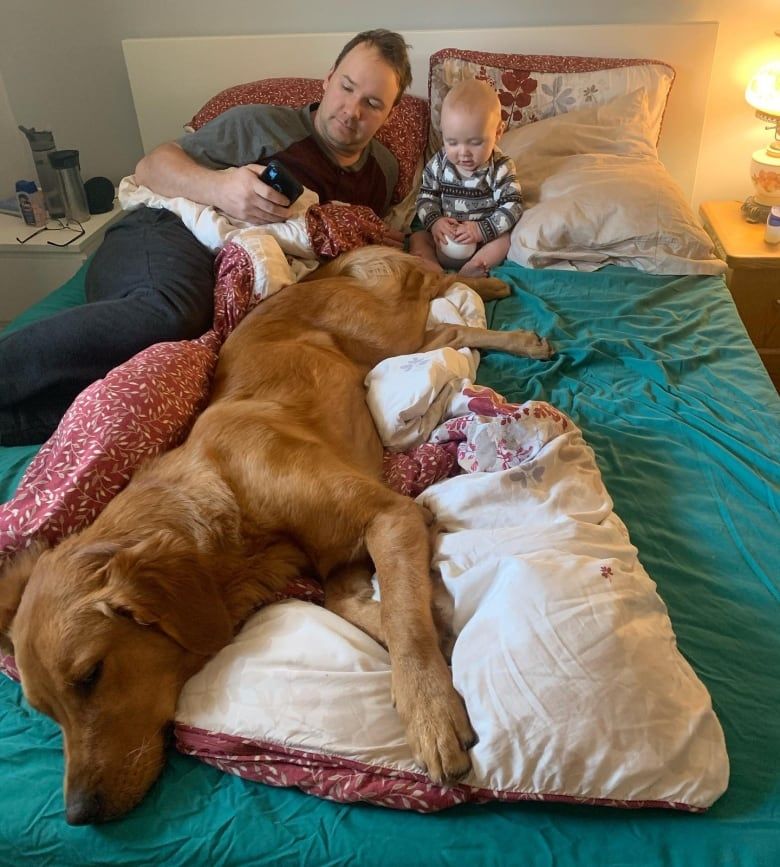 A dog is back into the warmth of it's home and the loving arms of its owners after spending three days lost in a blizzard, which many feared had killed him.
Despite the worries, efforts to find the Golden Retriever never ceased, and the outpouring of social media support showed that humankind is still helpful and sympathetic.
A cross-country skier returned the year and a half old Golden Retriever after finding him with only minor injuries despite three days in a snowstorm.
It all began in Saskatoon last Sunday when the dog's owner Julia Neufeldt agreed to let Louie hit the Furdale Dog Park to have some outdoor fun. A close friend had asked to walk the dog they decided to let him go.
However, the fun dog walk led to terror as Louie had wandered off, and they could not find him anywhere. Julia, who was devastated by the news, had become consumed with thoughts of all the possibilities, especially with the vast expanse that they had to search for the Retriever. She added that it felt as though a family member had gone missing, and it was overwhelming.
As desperation kicked in, Julia took to Facebook to share her pain with friends and family, but what happened next blew her mind. It's like the whole town heard about what happened, and the show of support kept rolling in, and so many searched for the missing pet dog.
Bolster From Social media
Julia said she expected a few dozen friends to share the information if anyone came across the dog. However, the post went viral, and not only friends but total strangers were sharing it and reaching out to the family to lend their support. Julia has a seven-month-old son so venturing out into the snowstorm to search for the dog was not possible.
However, scores of volunteers kept up the search and kept her updated by sending images whenever they spotted the dog. It was hurtful that Louie could be seen but was not accessible. They then lost sight of him, but on Wednesday, everyone decided to make a last-ditch effort to find the dog and get him home.
Julia had joined the search at this point, armed with a blanket and a glimmer of hope that finding Louie was still a possibility. Then the best phone call they could receive came in from the Saskatoon Animal Control Agency. They told her someone had seen Louie.
The cross-country skier was brought to Louie by his dog Banjo, amid their trip. The Animal Control team then linked the skier to Julia, who was delighted and thankful.
She had a mixture of emotions from shock to relief at getting back the dog safely. According to Julia, Louie has lost a few pounds but is poised to recover. He has a torn ACL but will get a surgery done soon.
She has since shared the great news with newfound friends on Facebook, and the encouragement and complimentary messages continued to flow.
Julia says her family is still in astonishment at how people rallied around despite not knowing them. She says this act of kindness outshines any negative news.
In the meantime, Louie will have to stay put for a while, but he is being fed, pampered, and showered with love. Julia adds that the little things that would bug her, like Louie wanting to run in and out of the house continually, are now minuscule after what they just endured.
She says the empty nest feeling has dissipated, and they are happy to have him in the warmth of the house again.