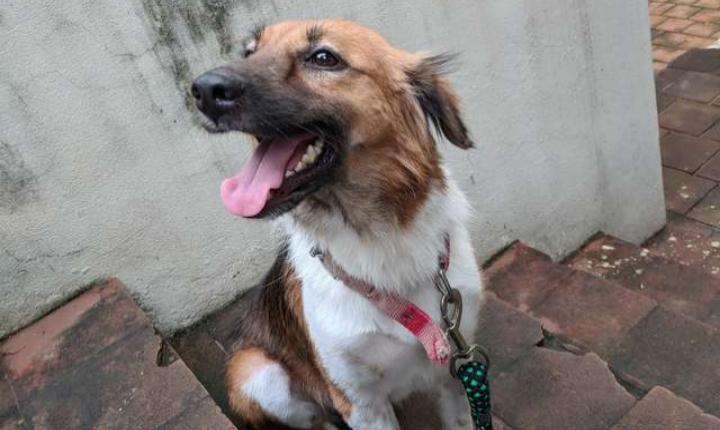 Stray Dog Falls Asleep on Couch and Is Given a Miraculous Second Chance
Street dogs have it tough to say the least. These pooches are despised by many, looked down on by others, and have no place to call their home. One stray dog however took the opportunity to rest in a local animal shelter in India when it had nowhere else to go. The sly dog found its way into the shelter to sleep safely and the staff at the Humane Society International India saw a chance to help and took it.
From the Street to Safety
The pup made its way into the shelter to find a place where it would be safe, the staff knew that this dog was not one of their rescues as it was malnourished, afraid, and had a severe case of mange that had not been treated. Mange is a sever skin disorder in which mites eat away at the skin of the dog making it itchy, swollen, and that can cause death if not treated as the pet can open up lesions on the skin that become infected.
The staff did all they could to keep the dog from running out of the shelter. She was weak from lack of food, uncomfortable, and in pain and they knew that they needed to help. The deputy director of the HIS, Alokparna Sengupta and his staff found out that the dog was in fact sweet and loving once she was no longer afraid of them. Even though she was in immense pain, in a new environment, and not sure about what was happening to her, she was still happy to be there and happy to be getting the treatment that she needed.
A New Leaf
After a long road to recovery, the staff, who lovingly named the dog Fairy and she quickly became a favorite at the shelter. She quickly began to change her looks as her hair grew in to reveal that she has a long and luxurious coat and kind loving eyes. After she took her time to fully recover, Fairy was adopted by a family that vowed to spend their time making sure that the rest of her life is happy and full of love and joy.
Pets get abandoned every year but stray dogs in India are by and large one of the most mistreated and misunderstood groups in the world. These dogs run the streets by the millions and these dogs are often abused, mistreated, and avoided by the people that work and live in the big cities. While some of these dogs are able to take care of themselves, just as many end up alone and cold without a home.
Street dogs make up a large population of the stray animals in India and the humane society simply does not have the resources and time to take care of them all. This is a story of true triumph and perseverance that lead to a loving and kind dog being adopted by an equally loving family that had the world to offer her.
N.C. Zoo Announces The Rare Birth of A Sand Cat Kitten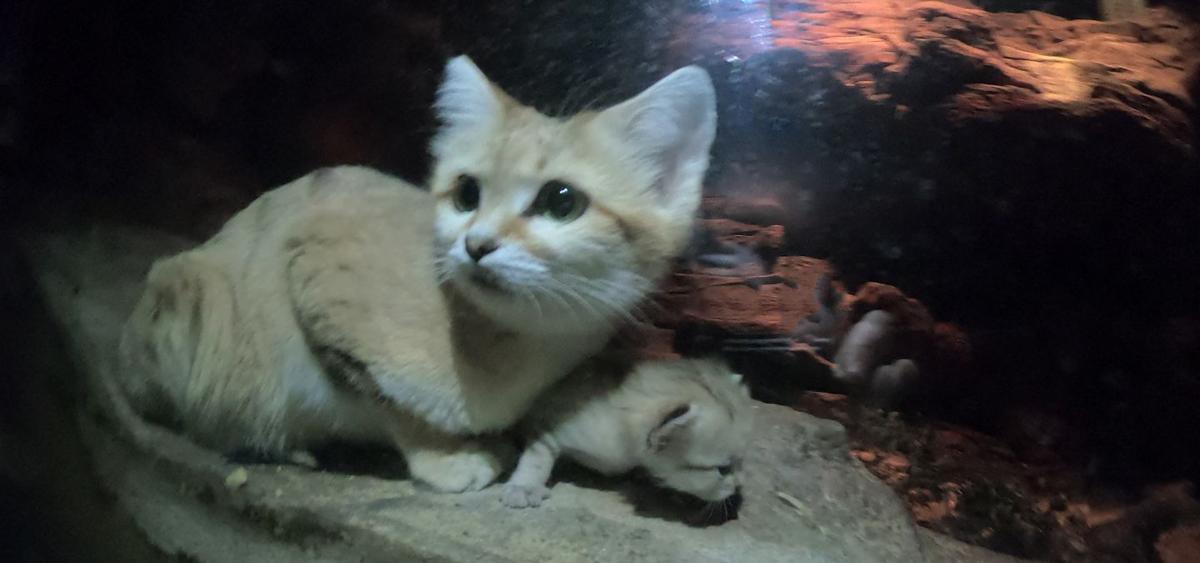 Small, fierce, and daring- words that describe the feline species known as Sand cats.
In the wild, they are mostly found in the desert where they live off insects, small rodents and even venomous snakes. They are extremely rare due to their quiet and reserved nature, which is why there is a lot of celebration over the birth of a Sand Cat on Monday, Aug. 10. The kitten is the first of the mother Najma and father, Cosmo aged 3 and 5 respectively. 
The mother and kitten are currently in a secluded area of the N.C. Zoo and have minimal human contact. They live in the Desert habitat, which is currently closed to the public in accordance with COVID-19 restrictions.
The birth of a sand cat under human care is a rare occurrence. There are only 13 facilities affiliated with the Association of Zoos and Aquariums (AZA) in possession of sand cats, and only about six of them have breeding pairs. In 2019, there were only 33 sand cats in all AZA zoos.
They are petite in size- just like domestic cats, but there is nothing domestic about these desert cats. They are ferocious wild animals that should never be kept as pets, especially in the presence of kids so don't let their small sizes fool you. Their big ears and relatively large eyes distinguish them from domestic cats, but they can be a lot smaller in size. For Sand Cats under human care, life expectancy is about 10-12 years. 
Sand Cats are native to the deserts of North Africa and the Arabian Peninsula. They are nocturnal creatures that can adapt to the hot and cold extremes of their desert environments, primarily because of their thick fur. Their large ears help them pick up low sound frequencies, and this comes in handy when searching for prey or looking for mates. They are solitary creatures by nature, and are only found in pairs for mating purposes. The large span of the desert, however, makes it difficult for two separate Sand Cats to meet, so it takes a long time for that to ever happen. 
Sand Cats keep a low profile by being active at night, staying close to the ground, and leave zero footprints in the sand, making it difficult for humans to see or track them in the wild. All these factors make it a Herculean task to study them and get an accurate number of sand cats living in the wild.