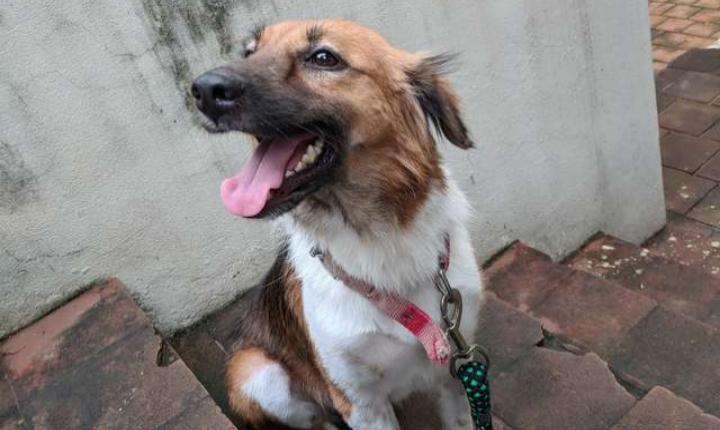 Stray Dog Falls Asleep on Couch and Is Given a Miraculous Second Chance
Street dogs have it tough to say the least. These pooches are despised by many, looked down on by others, and have no place to call their home. One stray dog however took the opportunity to rest in a local animal shelter in India when it had nowhere else to go. The sly dog found its way into the shelter to sleep safely and the staff at the Humane Society International India saw a chance to help and took it.
From the Street to Safety
The pup made its way into the shelter to find a place where it would be safe, the staff knew that this dog was not one of their rescues as it was malnourished, afraid, and had a severe case of mange that had not been treated. Mange is a sever skin disorder in which mites eat away at the skin of the dog making it itchy, swollen, and that can cause death if not treated as the pet can open up lesions on the skin that become infected.
The staff did all they could to keep the dog from running out of the shelter. She was weak from lack of food, uncomfortable, and in pain and they knew that they needed to help. The deputy director of the HIS, Alokparna Sengupta and his staff found out that the dog was in fact sweet and loving once she was no longer afraid of them. Even though she was in immense pain, in a new environment, and not sure about what was happening to her, she was still happy to be there and happy to be getting the treatment that she needed.
A New Leaf
After a long road to recovery, the staff, who lovingly named the dog Fairy and she quickly became a favorite at the shelter. She quickly began to change her looks as her hair grew in to reveal that she has a long and luxurious coat and kind loving eyes. After she took her time to fully recover, Fairy was adopted by a family that vowed to spend their time making sure that the rest of her life is happy and full of love and joy.
Pets get abandoned every year but stray dogs in India are by and large one of the most mistreated and misunderstood groups in the world. These dogs run the streets by the millions and these dogs are often abused, mistreated, and avoided by the people that work and live in the big cities. While some of these dogs are able to take care of themselves, just as many end up alone and cold without a home.
Street dogs make up a large population of the stray animals in India and the humane society simply does not have the resources and time to take care of them all. This is a story of true triumph and perseverance that lead to a loving and kind dog being adopted by an equally loving family that had the world to offer her.
AI, Childhood Images and a Holocaust Survivor Finding Her History Again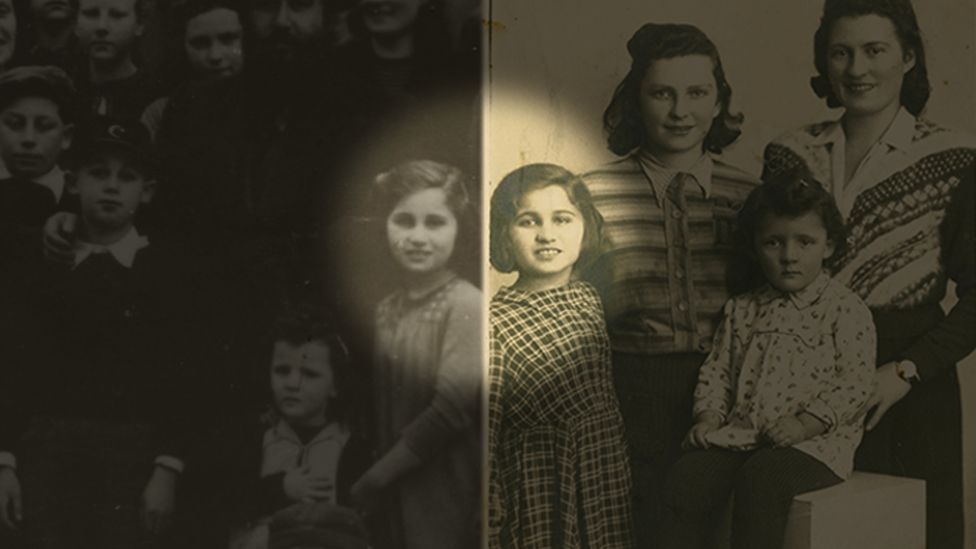 The first half the 20th century was not a good one for Blanche Fixler. As a Jew, she was a target for the Nazis, who succeeded in killing at least 6 million of her countrymen. They were so close to Fixler, at one point she was hiding underneath a bed trying not to breathe. Had she made a noise, the Nazi troops searching the room she was in would have grabbed her in an instant. Through luck, fear, feistiness and perseverance, Fixler survived the Holocaust.
Now, almost some 80 years later, Blanche Fixler is relieving history thanks to artificial intelligence, or AI. A program written by Daniel Pratt, also known as a engineer at Google, has become extremely effective at matching people's faces to their parts in history. In fact, it was so effective, it had a direct impact on Fixler; the software found her face in a historical image from the war period that no one previously knew was Blanche at all. She was just another face of thousands lost until she wasn't.
Dubbed "Numbers to Names," Pratt's program relies on the technology of facial recognition to do its work. While a person's appearance might change over time, their facial structure doesn't. And that makes for a comparable identification when the details are run through the thousands of calculations per second via the software.
In some respects, the software works with the logic of connecting dots. As it makes connections, it builds on that library and makes more connections. Many photos may have one or even two connections, but they still have five or a dozen more than are unknown. By constantly running and making new connections, the software persistently whittles away at the challenge. As it turned out, one of those successes was Blanche Fixler.
Blanche Fixler today is at the ripe age of 86. She is a world away from Germany and Poland and the nightmare she lived through, ensconced in the urban distance of New York. However, thanks to Pratt's program, Fixler has now been identified as a child in two historical photos. Pratt's software did the hard work and connected the dots.
Among the many who were grabbed, rounded up and killed in Poland, Fixler's entire family were victims of the Nazis. At the time, Blanche's name was Bronia to her family, but that was left in the past as she survived the war. Her luck was made possible by an aunt who hid Fixler from the soldiers regularly looking for Jews in hiding. When Fixler saw the photos that had her in them, she also identified her aunt as well as other relatives. That in turn creates more connections that Pratt and those using the software can benefit from in their ongoing work of identification.
The work has been partnered with the U.S. Holocaust Memorial Museum, and it continues to be worked on to provide closure and dignity for the thousands of families related to the victims of the Holocaust. By personalizing the faces of the 6 million, they gain a confirmed history versus being nameless and unknown among the masses lost.