Stray Dog Falls Asleep on Couch and Is Given a Miraculous Second Chance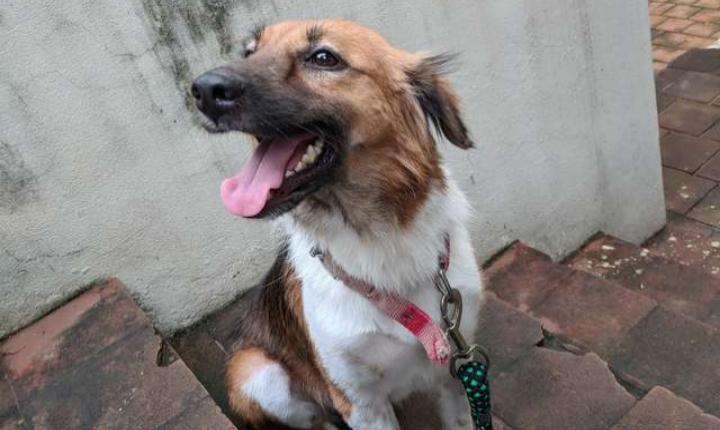 Street dogs have it tough to say the least. These pooches are despised by many, looked down on by others, and have no place to call their home. One stray dog however took the opportunity to rest in a local animal shelter in India when it had nowhere else to go. The sly dog found its way into the shelter to sleep safely and the staff at the Humane Society International India saw a chance to help and took it.
From the Street to Safety
The pup made its way into the shelter to find a place where it would be safe, the staff knew that this dog was not one of their rescues as it was malnourished, afraid, and had a severe case of mange that had not been treated. Mange is a sever skin disorder in which mites eat away at the skin of the dog making it itchy, swollen, and that can cause death if not treated as the pet can open up lesions on the skin that become infected.
The staff did all they could to keep the dog from running out of the shelter. She was weak from lack of food, uncomfortable, and in pain and they knew that they needed to help. The deputy director of the HIS, Alokparna Sengupta and his staff found out that the dog was in fact sweet and loving once she was no longer afraid of them. Even though she was in immense pain, in a new environment, and not sure about what was happening to her, she was still happy to be there and happy to be getting the treatment that she needed.
A New Leaf
After a long road to recovery, the staff, who lovingly named the dog Fairy and she quickly became a favorite at the shelter. She quickly began to change her looks as her hair grew in to reveal that she has a long and luxurious coat and kind loving eyes. After she took her time to fully recover, Fairy was adopted by a family that vowed to spend their time making sure that the rest of her life is happy and full of love and joy.
Pets get abandoned every year but stray dogs in India are by and large one of the most mistreated and misunderstood groups in the world. These dogs run the streets by the millions and these dogs are often abused, mistreated, and avoided by the people that work and live in the big cities. While some of these dogs are able to take care of themselves, just as many end up alone and cold without a home.
Street dogs make up a large population of the stray animals in India and the humane society simply does not have the resources and time to take care of them all. This is a story of true triumph and perseverance that lead to a loving and kind dog being adopted by an equally loving family that had the world to offer her.
Why women make capable firefighters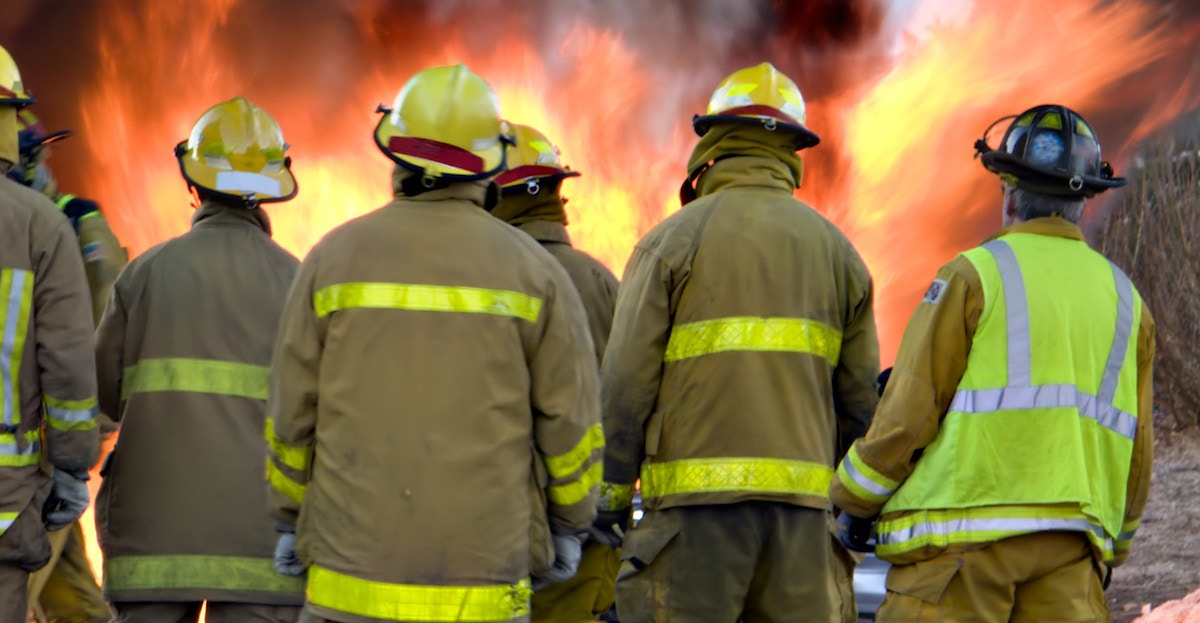 It's unfortunate that the idea persists in society that women are not capable of working as firefighters. As women have become increasingly prominent in other industries that have been traditionally dominated by males such as construction and logging, their numbers on the ranks of firefighting squads continue to remain low.
Take the Fire Department of New York as an example. In 2018, five women succeeded in graduating from New York City's Fire Academy. While some progress has been made for women in the FDNY since the fire department lost a gender discrimination lawsuit back in 1982, there are still fewer than one percent of firefighters for the department who are female. While fire departments in cities such as Seattle, Minneapolis, and Miami have more women, the average for fire departments across the nation is only about five percent female.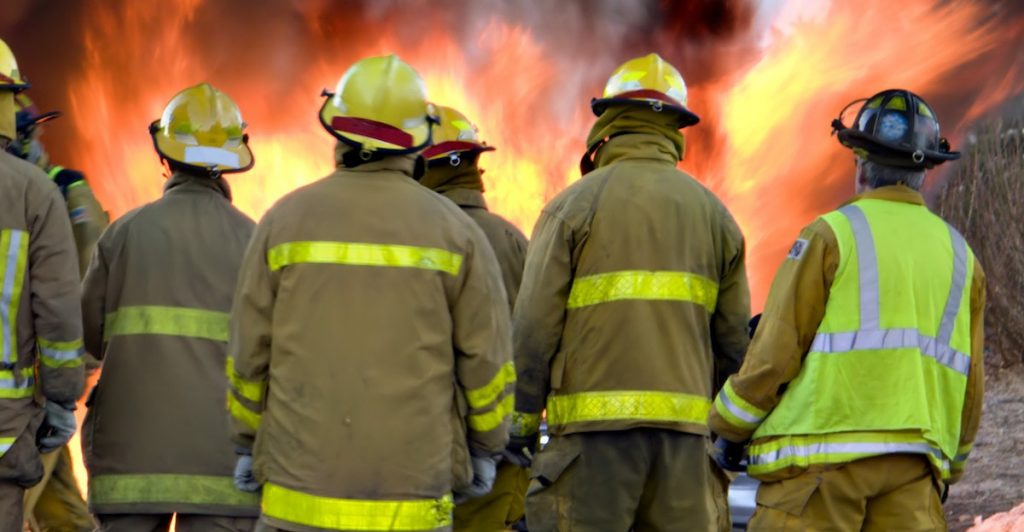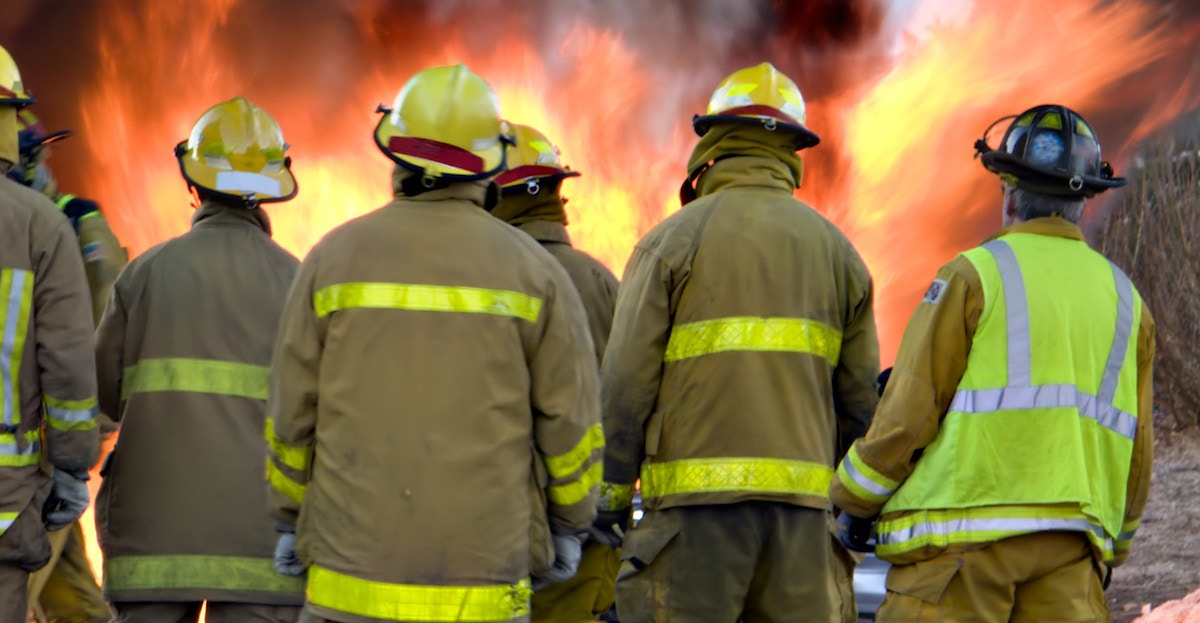 Historically, women have long been successfully putting out fires in this country. Back in 1815, Molly Williams volunteered to serve at the firehouse fo New York City's Oceanus Engine Company No. 11. Williams was a female slave working with a company that was not only all male, but all white as well. Williams was offered a job after she single-handedly handled a call when every man in the company was unable to handle the call because of being infected by the flu.
Another early female firefighter in the US was Emma Vernell. She was 50 years old when she became the first woman to work as a firefighter in the state of New Jersey.
Some people continue to wonder if women are really capable of working as firefighters. One needs only look at statistics to find an answer to this quandary. Consider statistics from the national Candidate Physical Abilities Test that firefighters need to pass. In 2008, 70 percent of all women who took the exam passed. This figure is not significantly far behind the percentage of men who passed the exam. In the same year, 75 percent of men passed. This shows that women are not statistically far behind men in taking the exam and passing or failing is more a matter of individual capabilities than a question of gender.
It's likely that women remain underrepresented in the firefighting profession because of traditionally perceived gender roles. Fire departments all over the country have been found to have testing and qualification procedures that not only discriminate against women, but also against minorities as well. Available equipment is often designed to fit men rather than women. Also, harassment toward women is rampant in some departments.
Nevertheless, women succeed in careers as firefighters. In fact, hundreds of women have attained the rank of captain or lieutenant in their careers as firefighters. In fact, the city of San Francisco fire department was led by a woman, Chief JoAnne Hayes-White, as of 2004.
It's important that people realize that females are perfectly capable of serving as firefighters because, as a female Wisconsin firefighter once remarked, "No one cares if you're a woman when their house is on fire".