Strange Dog Turns Out To Be An Acquaintance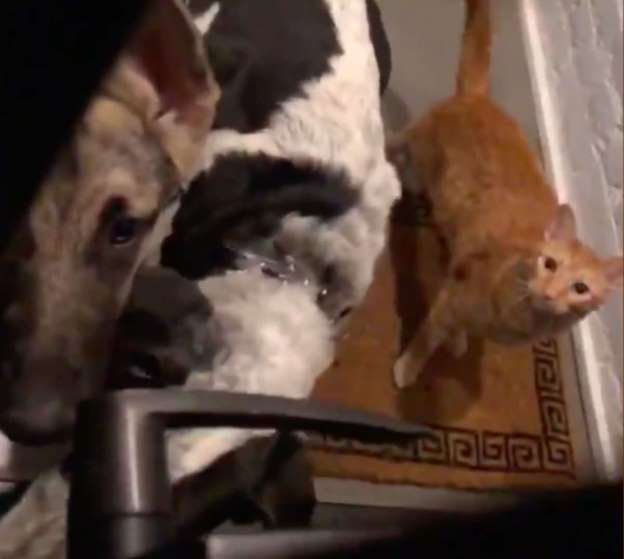 Have you ever heard a knock at your door without seeing anyone knocking and it felt like you are hallucinating? Well something similar happened to me on Sunday morning. My daughter and I had watched a movie overnight about a ghost. So, in the morning we heard a knock on the door.
Of course, I was surprised because I wasn't expecting any visitor and Danny the mail delivery man does not come on Sunday. Well, I was in the kitchen trying to make some breakfast so I told Gwen, my daughter to get the door. She pushed a stool towards the door and checked the eyehole.
She ran straight back to me, looking like she had seen a real ghost, having goose pimples all over her face. Her first few words didn't make any sense to me at all. What does "Daddy I warned you" have to do with who was at the door. I was like, Gwen didn't you get the door? She kept on repeating the same sentence as she ran to her room. So, I ran after her.
Gwen, what did you warn me about? My daughter checked the eyehole but didn't see anything while she was still hearing what sounded like knocks. So, she was definite that the ghost in the movie had visited us. Her friend at school told her that if you watch ghost movies at night, the ghost will visit you in the morning and indeed, she warned me. At that moment, nobody could convince her otherwise. No one could tell her that what Meg told wasn't correct.
The funniest part was that she screamed and tried to hold me back when I said I was going to see the ghost myself. I had to spend 5 minutes to convince her that not every ghost is evil and ghosts only hurt evil people. By the time I finished, I was sure the "ghost" would have gone. So, I went back to the kitchen and as our visitor new I was nearby, he barked. Could it be a dog that had been knocking?
I went straight to open the door without even checking the eyehole and – lo and behold, I was looking at the cutest pup I had ever seen. I was stunned and I stood there for some seconds and he barked once again to tell say won't you let me in dummy?
Even before I did anything I heard Gwen say waaaaooooh! She was also stunned. Her next question was "daddy can we keep him?" You will definitely love the pup. Immediately I opened the door wider, he ran in went near one of the chairs and sat beside and the look in his eyes was like "oh sorry I scared you buddy".
My daughter asked me the same question again and I said no! Keeping him will make us thieves. We have to find its owner. By the time we got outside with the dog, we saw a little who should be around 8 years, shedding tears and throwing tantrums in front of a much older boy who I presumed to be her big brother. On sighting them, the pup gave an adorable bark and jumped out of my hand.
The joy in the girl's eyes said it all. While cuddling her pet, you would hear her say you naughty boy, where did you go? I have been looking all over for you. At this juncture, I cut in. I said your cute dog just decided to pay us an impromptu visit. He came to knock at my door and decided to spend a few minutes with us. She couldn't thank me enough.
I later found out that the girl, her brother, and their mother came to visit one of my neighbors, Mr. and Mrs. Carlton and they had all spent some minutes inside the house before they realized Timmy had other plans. He deliberately didn't go in with them. Now here is the bomb. Timmy knew where he was going all along.
When my wife was around, the girl and her mum came to see my Mr. and Mrs. Carlton but they were not around so my wife invited them inside our apartment so that they could wait for the Carltons. So, Timmy actually came to say hello to her.
Fans of the Duggar Family have a new theory about Josh Duggar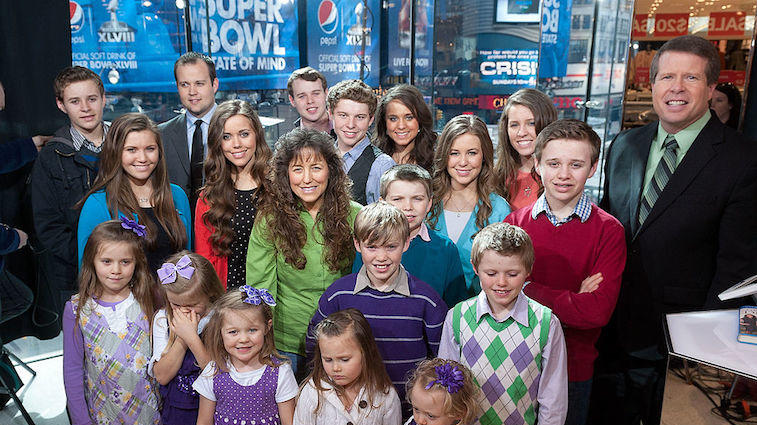 Jim Bob And Michelle Duggar continue to have a large fan following due to their 19 Kids and Counting reality show that aired from 2008 to 2015. The controversial show featured nine girls and ten boys of Jim and Michelle. At one point the show was the most popular show on TLC and also landed in Neilson's "Cable Top 25" ranking.
With 19 children in one house, there are a lot of different dynamics at play. Fan of the show believes that there is a money related dispute between Jim and Jill Bob. Both Derick and Jill don't get much screen time as they are often shown to be busy with their own private life. The other family member that doesn't get much screen time is Josh Duggar, who has developed a reputation for being a trouble maker. During his younger days, he was accused of sexually assaulting several family members. That eventually led to the cancellation of the show.
Recently, Josh Duggar has been back in the news. This time it is because of the fan theory that has surfaced online. According to the fan theory, Josh Duggar and his wife Anna are scheming to become owners of the Duggar family house, which is an enormous property, probably worth millions of dollars. Just to provide an idea of the size of the house, the laundry room has four washers and four dryers, running nine loads of laundry a day. The house has gone through expensive renovations and expansions.
The fan theory is based on the fact that Josh and Anna seem to be overly connected with the Duggar house. They continue to live in it even though Josh and his parents don't get along too well. With the history of the violence of Josh, his parents have distanced them from him and Anna. Josh has also been accused of cheating on his wife. It would be fair to say, Josh has not demonstrated himself as a person of high moral standards and character. The fan theory believes that the only reason Anna has been staying with Josh is because of the greed to own the property one day. Josh has even admitted to cheating. Anna claimed she didn't want to divorce him due to religious reasons but fan theory believes it all about the money. She is biding time until she gets the property. It's all part of a plan. Anna is shown to be "very happy" on her social media accounts, but given the track record of the couple, the fans believe it is all fake. The couple already has five children and they expect to continue to have more. Looks like they don't want to leave anything to chance and position themselves as front runners to inherit the house.
This theory is further reinforced with the news that Josh Duggar has not been doing good financially. The last job he had was of a used car salesperson and that was a while ago. On Reddit forums, this fan theory has gained a lot of attention. The fans believe that the Duggar child who has the most grandchildren might inherit the house. Also, Bob and Michelle might show some pity on Josh given that he has gone through a lot in his life, although it has mostly been his fault.