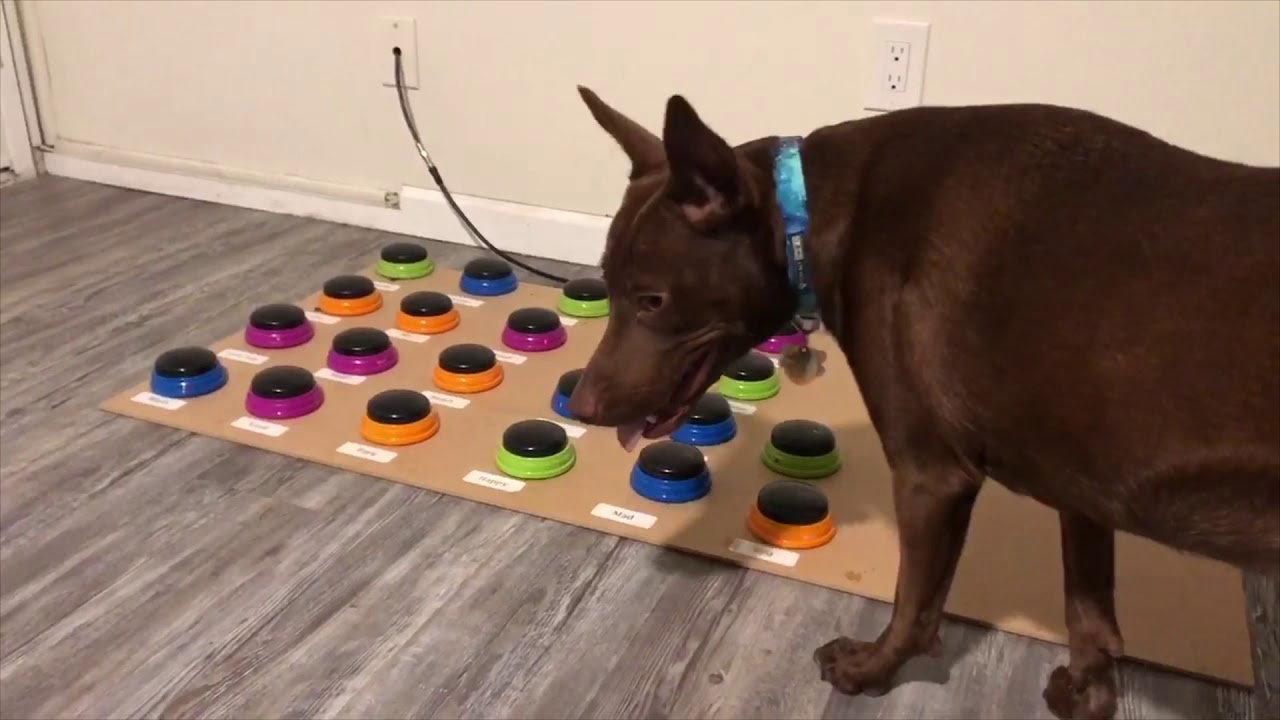 Christina Hunger is a speech pathologist who works with young children around two years old to enhance their ability to communicate with adults. Christina has always wondered if she could teach a puppy to use the word buttons, too. Several years ago, Christina adopted a dog named Stella. She decided to try and see if the same methods she uses for her therapy would also help her puppy to learn to communicate. Many dog owners would like to really understand what their pets are thinking about. Stella uses buttons to communicate her wishes to her owners. Christina can talk with her dog.
Christina set up a group of buttons for Stella to push with her paws. Each button was introduced singularly, and over time Stella learned the meaning of a variety of buttons. The buttons were also grouped by color. Each color represents a particular group of words. Stella can press "walk" or "beach" with her paws to indicate what she wants to do. She can also press buttons for Christina or Jake, her other owner. Stella will walk on the board of 26 buttons as she looks for the one she wants. Stella took the longest to learn her first button. After that, it was much easier to introduce more buttons to the dog.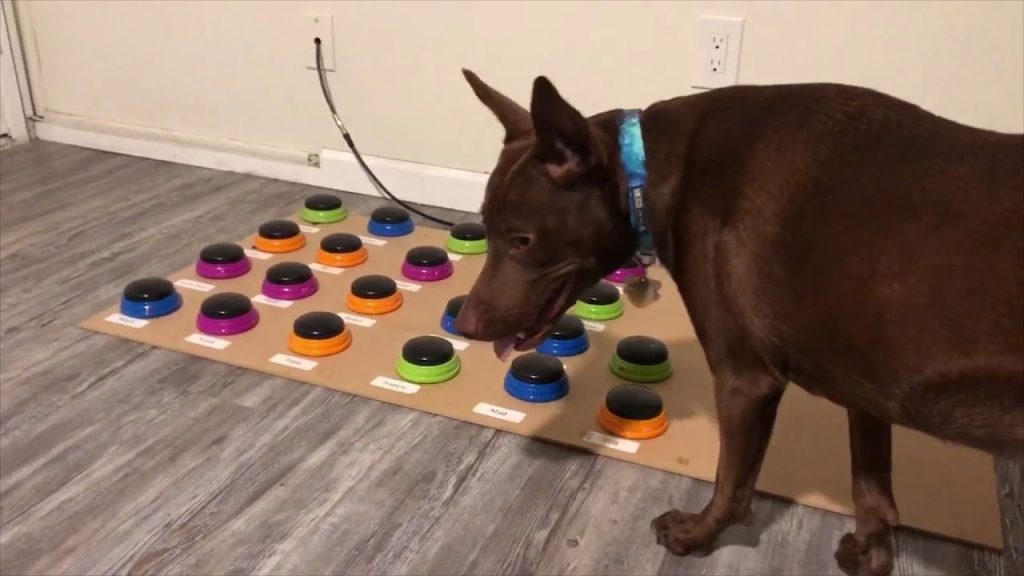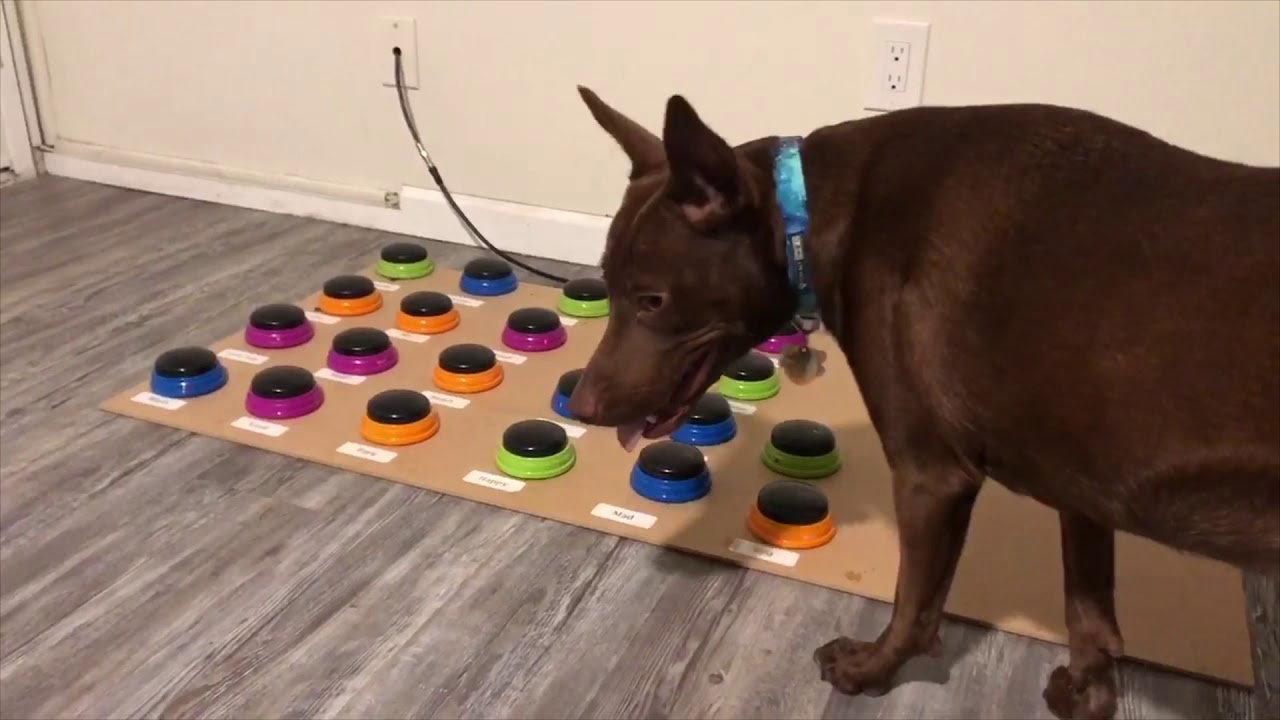 When Stella began to learn to use the buttons, she would only use one paw. Over time, Stella began using both paws to press the buttons. Using both paws makes it easier for Stella to put more than one button together. At this point, she can put a series of five or less words together such as "Christina walk" or "Want Jake Come." Christina feels that the dog showed relief when she finally learned how to punch the buttons for her needs. Stella barks when she hits the buttons, and is able to repeat requests if Christina does not understand her or does not see the dog punch all of her buttons.
Christina has started a blog entitled Hunger for Words where visitors can see the progress of Stella and her buttons. The blog has a number of cool videos of Stella's day. Christina is hoping to teach this method to other dogs and hopes that this method will improve the communication between owners and pets. She also feels that having the board made a recent move easier for Stella to understand. Moves often make pets anxious, but Stella was very calm about their recent move to the beach. Stella intends to introduce more words for Stella to learn.
Stella has been featured in People magazine, which is following the story of Stella from time to time for its readers. For more on Stella, go here to reach Christina's blog. Christina is currently looking for another dog that can learn to push buttons. She is hoping to organize a class of animals and show their owners how to make both of their lives easier.
The Ockendon Solar Farm's Remarkable Transformation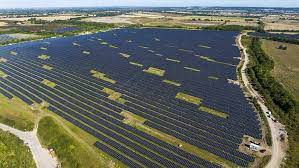 A once-neglected trash dump in England has undergone a breathtaking transformation into one of the United Kingdom's largest solar farms. The Ockendon solar farm, as it is now known, is set to provide electricity to an impressive 15,000 homes. With its 100,000 gleaming solar panels, it proudly stands as the third-largest solar farm in the entire UK.
This remarkable journey from waste ground to green energy oasis reflects the nation's growing commitment to renewable energy and sustainability. Frank Gordon, the director of policy at the Association for Renewable Energy and Clean Technology, highlighted the importance of projects like Ockendon solar farm in addressing the climate crisis. He told The Guardian, "We urgently need more solar in the UK to help meet our legally binding net-zero goals, and this summer's extraordinary global weather has further underlined the need for climate action."
The Ockendon solar farm is a shining example of the UK's transition to cleaner energy sources. Since 2020, nearly half of the nation's power has been sourced from a combination of wind, solar, bioenergy, and hydroelectric sources. This shift towards renewable energy not only reduces harmful emissions but also bolsters energy security and creates jobs in the burgeoning green energy sector.
The transformation of the Ockendon site is nothing short of inspirational. What was once a symbol of waste and environmental neglect has become a symbol of hope for a more sustainable future. As solar farms like Ockendon continue to sprout across the UK, they bring us one step closer to achieving our net-zero emissions goals and safeguarding the planet for generations to come.