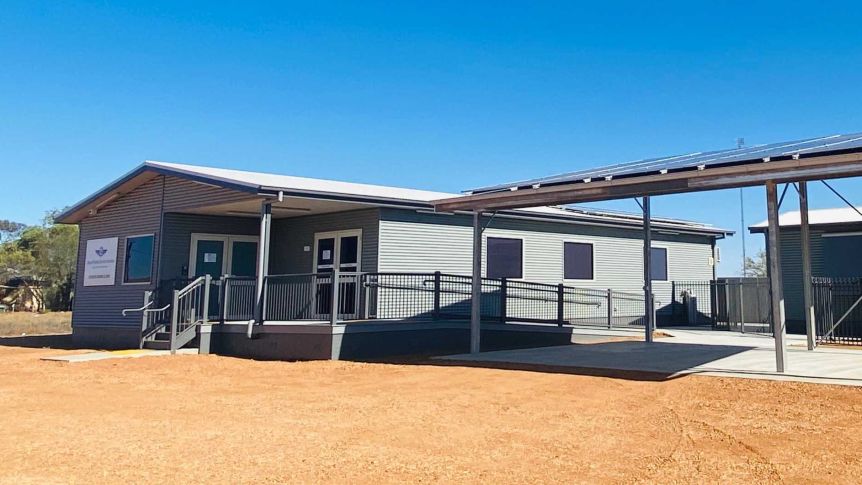 State-of-the-art Clinic For Remote Australian Village Through Anonymous Donation
Australia is a country known for its beaches, deserts, exquisite cities and of course The Outback. It has a population of 25 million people who mostly live around cities as most of the land is deserted. Australia is filled with lots of diverse wildlife, beautiful landscape, architecture, scenery and a very rich history that make it a very beautiful country.
It came as a surprise to the residents of the remote town of Innamincka, with its population of just 44 people when a generous donor donated a state-of-the-art medical clinic. Innamincka is more than 1,000 km away from the closest city, so it was pretty shocking for them to receive such a donation from an anonymous donor. The town is best known for being a location Burke and Wills passed through during their journey from South Australia to the North before tragically passing away. Innamincka sits on the Cooper Creek which is their biggest travel attraction for visitors as well as The Outback loop.
While we have seen many examples of different countries across the world getting donations for medical clinics to help their people, this one stands out because of the extremely small population of the town, the location and the fact that the donor remained anonymous. Before this clinic was put in place, the town was serviced by the Royal Flying Doctor Service but the opening of a medical clinic gave the people of Innamincka even better services.
The Royal Flying Doctor Service, while doing a good job for the town, could only do so much seeing as it wasn't based in Innamincka and lacked a wide range of services. Officials say the clinic provided a range of new health services such as dental and mental services. Planes come in weekly bringing in health officials to assist with the needs of the people of the town. A general practitioner comes in to do normal checkups such as examinations. They also bring mental workers as they claim it is essential during this time with an ongoing pandemic. The clinic also offers dental services with dentists coming in on a weekly basis as well.
The opening of the clinic was very vital to the town because it is also a place that people travel through a lot and it gives them the additional confidence knowing there are these basic services available to them if anything were to go wrong. People can now travel through the outback knowing there will be a clinic available to aid their needs. It also gives the people of Innamincka more confidence and the ability to feel even less remote since they don't have to travel hundreds of miles to get these basic services.
Officials say the woman who made the donation wishes to remain anonymous but she is someone that most people in the town know and have met. Whoever this woman might be, the people of Innamincka are very grateful that she made such a donation and have given them a peace of mind during these trying times.

Use Mindfulness Methods to Cope with Holidays' Uncertainty and Stress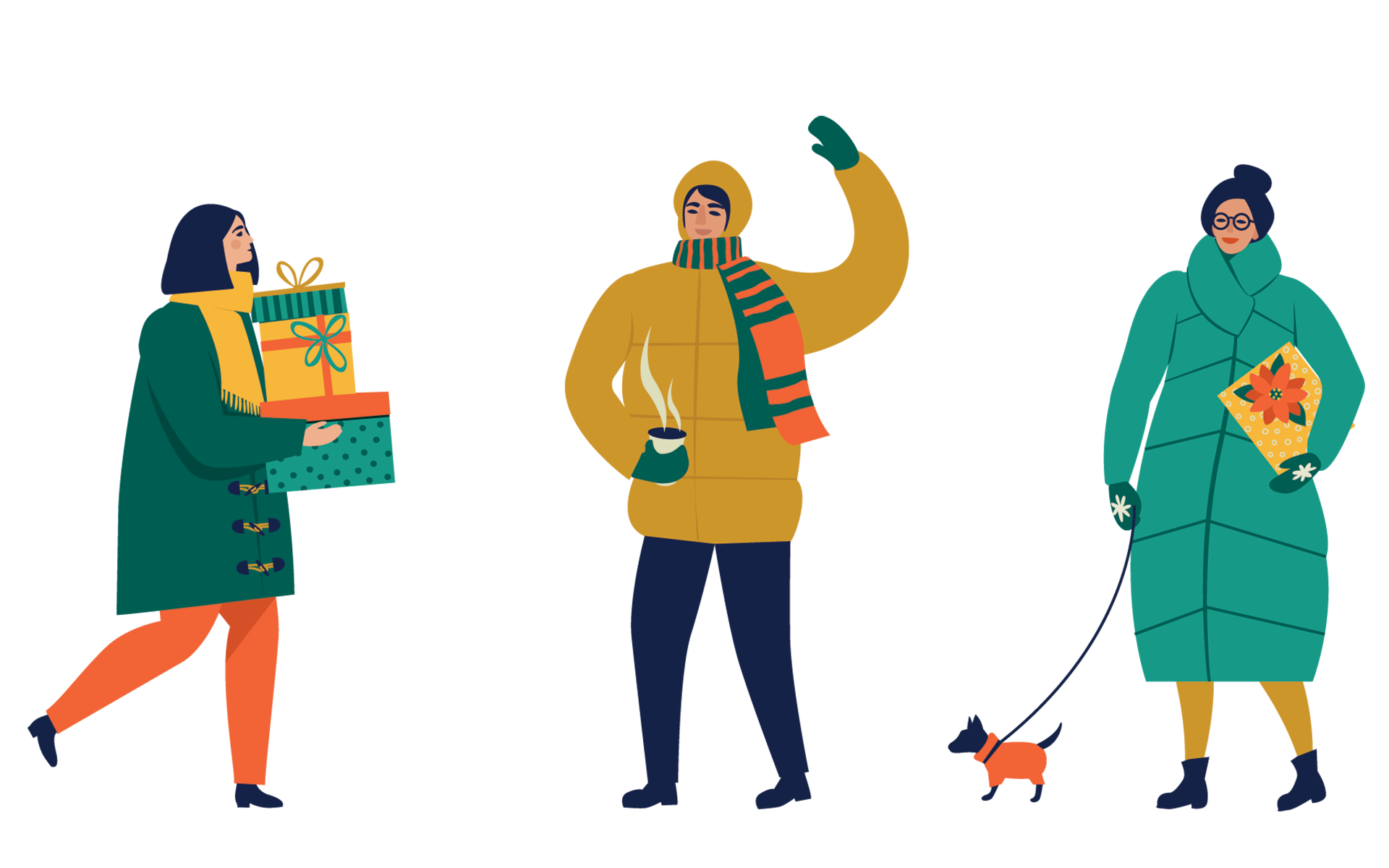 The coronavirus (Covid-19) pandemic has stunned the entire world. The deadly virus has affected millions across the world in terms of health, business, and economy. Numerous research studies have highlighted the effects of stress on people in the cold winter season.
However, 2020 is different because there is more stress due to Covid-19. People can't go out for shopping, share Thanksgiving dinners, or celebrate Christmas with their loved ones. There are several ways to cope with stress and anxiety, but practicing mindfulness is the best method to let go of the past and future.
Mindfulness allows you to recharge your brain and fully present in the moment. It helps fight depression, anxiety, and stress. At the same, mindfulness can help you cope with the uncertainty that usually occurs during the holiday season. Here are a few mindful ways to cope with tension and stress throughout the holiday season. Read on!
A Balanced Diet
Food is the central point of any event or celebration, but the holiday season is incomplete without delicious recipes and dishes. It is a great time to enjoy your food traditions. However, unhealthy diets can affect you both physically and mentally. So, make sure you choose the right type of food that you enjoy and benefit your overall wellbeing.
Studies show that the presentation of good food can enhance your eating experience. According to Dan Ariely, an experienced social psychologist, a good presentation of coffee can upscale its taste. Some people say that their coffee tastes more delicious when it is presented in fancy containers instead of paper cups.
Likewise, it is crucial to eat and drink wisely. Slow chewing allows your stomach to digest the food properly. You will also experience the flavor, texture, and smell if you take time with each bite.
Eat healthy food items, such as veggies and fruits because they are packed with essential vitamins, minerals, and antioxidants that can detoxify your body and increase blood flow to the brain. Eventually, you will have less stress and anxiety.
Listen to Relaxing Music
People enjoy the holiday season with the music they love. Listen to the music that demonstrates your religious, cultural, and societal norms. Many evolutionary psychologists say that early human beings developed music for enjoyment and calmness purposes.
According to Steven Pinker, a psychologist, music is an auditory cheesecake, a byproduct of natural selection. Most psychologists believe that early human played and used music to strengthen bonds within their tribes.
A growing body of research evidence shows that music can help reduce anxiety and stress. Some studies show that music increases blood circulation and lowers blood pressure levels. Not only does music improve balance, but it also boosts your brain's plasticity.
Recent studies have highlighted that music produces emotional effects on your brain and allows you to feel energized, calm, joyful, nostalgic, reflective, and stress-free. It is important to choose music that helps you to get rid of the hustle and bustle in your mind. Create a list of songs that soothes your mind and tranquil your heart.
Explore Nature
The holiday season is full of stress and anxiety of many people. Many people miss the pre-Covid-19 world where everyone could go outside and enjoy. Although urban life has its own mental implications, the pre-Covid-19 era was still better than the uncertain times of today.
Exploring Nature is one of the best ways to cope with your mental stress. A recent research study showed that spending time in Nature, especially in trees for about 15 minutes can help reduce negative thoughts, anxiety, confusion, and depressive symptoms. On the other hand, people who live in urban areas experience more stress.
Another research study highlighted that people who look up t tall trees for one minute had induced feelings of generosity and calmness. The participants of the study also reported that this practice had lowered their selfish behavior.