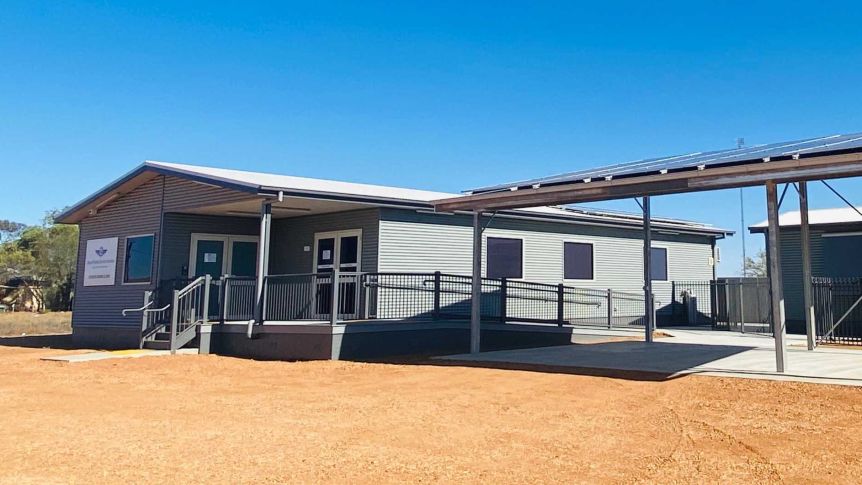 State-of-the-art Clinic For Remote Australian Village Through Anonymous Donation
Australia is a country known for its beaches, deserts, exquisite cities and of course The Outback. It has a population of 25 million people who mostly live around cities as most of the land is deserted. Australia is filled with lots of diverse wildlife, beautiful landscape, architecture, scenery and a very rich history that make it a very beautiful country.
It came as a surprise to the residents of the remote town of Innamincka, with its population of just 44 people when a generous donor donated a state-of-the-art medical clinic. Innamincka is more than 1,000 km away from the closest city, so it was pretty shocking for them to receive such a donation from an anonymous donor. The town is best known for being a location Burke and Wills passed through during their journey from South Australia to the North before tragically passing away. Innamincka sits on the Cooper Creek which is their biggest travel attraction for visitors as well as The Outback loop.
While we have seen many examples of different countries across the world getting donations for medical clinics to help their people, this one stands out because of the extremely small population of the town, the location and the fact that the donor remained anonymous. Before this clinic was put in place, the town was serviced by the Royal Flying Doctor Service but the opening of a medical clinic gave the people of Innamincka even better services.
The Royal Flying Doctor Service, while doing a good job for the town, could only do so much seeing as it wasn't based in Innamincka and lacked a wide range of services. Officials say the clinic provided a range of new health services such as dental and mental services. Planes come in weekly bringing in health officials to assist with the needs of the people of the town. A general practitioner comes in to do normal checkups such as examinations. They also bring mental workers as they claim it is essential during this time with an ongoing pandemic. The clinic also offers dental services with dentists coming in on a weekly basis as well.
The opening of the clinic was very vital to the town because it is also a place that people travel through a lot and it gives them the additional confidence knowing there are these basic services available to them if anything were to go wrong. People can now travel through the outback knowing there will be a clinic available to aid their needs. It also gives the people of Innamincka more confidence and the ability to feel even less remote since they don't have to travel hundreds of miles to get these basic services.
Officials say the woman who made the donation wishes to remain anonymous but she is someone that most people in the town know and have met. Whoever this woman might be, the people of Innamincka are very grateful that she made such a donation and have given them a peace of mind during these trying times.

Trading Solar Power for a Crypto Farm Stability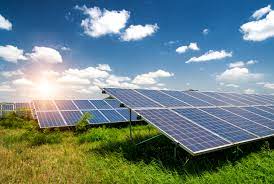 Crypto has been getting a bad rap in the news lately given how much energy it consumes to generate the financial bounty of new digital coins. A mass bank of ASIC-type number crunchers demand a lot of electricity, and that kind of power consumption day in day out leaves footprint that many are not comfortable with. However, being responsive to the times, a particularly creative crypto company has decided solar may be the big offset it needs to set things right, at least as far as that company's activity online. And that offset is going to happen in Montana with a big new construct titled the Basin Creek Solar Project, covering over 1,600 acres.
Trading Power for Power
Madison River Equity LLC has planned a 300 megawatt project to address both its mining operations as well as provide power to another 40,000 homes. Currently, Montana itself as a state only produces a total of 117 megawatts. So, adding almost 300 percent more to the local grid is going to end up providing a massive utility boost for the state economy and region, no question. The 300 megawatts don't come free; the planned crypto operation is expected to take 75 megawatts off the table for its own operations. However, even then, the entire project is a net gain for the state.
Great Things Aren't Always Wanted
Unfortunately, even with the clear benefits to power generation for the entire state, local folks aren't thrilled about the pending project. First, crypto mining is not a quiet affair. All those ASIC units needed to crunch the blockchain make a lot of noise, and combined it can seem like a massive jet engine going off. Further, the operation is not a 9 to 5 activity. Blockchain mining warehouses generally run 24/7, not turning off unless maintenance or a replacement is needed. A warehouse of them won't be any quieter.
Second, a massive solar facility is going to add a visible disruption to the area as well. It takes a lot of land and space to build a viable solar farm that pumps out serious power. Again, the locals aren't thrilled about their natural reserve suddenly being overtaken by thousands of solar panels across 1,600 acres. And the maintenance of such a facility is also going to produce a regular amount of by-product and eventual waste as well. Again, not something the locals are interested in.
Not a Sure Deal Yet
The big decision happens with the permit hearing scheduled for June 17, 2021. However, it's very likely that the locals are going to want to have their say as well. Crypto might be a big moneymaker for some, but out in the rural area it's starting to become a bit of a NIMBY issue, the kind of things folks want to stay back in the big city and not start showing up in their backyard.