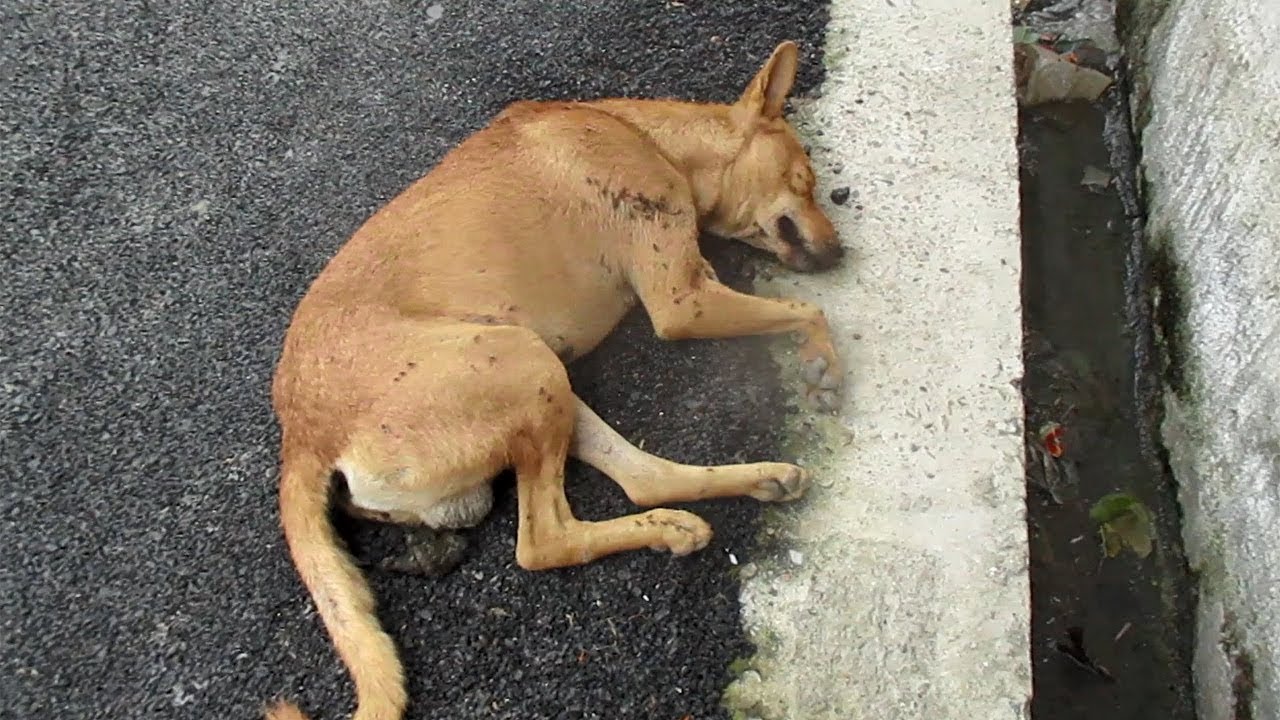 Starving Street Dog Can't Even Stand Up, Then Rescuers Help Her Transform
There are many incredible dog rescue stories but this one might be one of the most astonishing and amazing animal transformations through human kindness and compassion.
Animal Aid Unlimited, a leading street animal rescue center in India, received a message from a person saying that there is a sick and dying dog on the street that is not even able to stand up. When the rescue group found the collapsed starving pooch by the side of the road, they realized the words of the Good Samaritan were not an exaggeration. The dog was extremely malnourished and so skinny that her body looked like just a pile of rocks. She was covered in mange and was completely hairless with painful sores all over her weak body.
The rescues covered the stray with a blanket and took her to one of their facilities full of doubts the dog would be able to survive. The pup was so weak that she even did not have enough strength to eat when volunteers were attempting to feed her. Her sad eyes were full of pain and hopelessness. All she was doing was laying on her mat on the floor in the corner of the cell and staring at the wall.
However, the rescuers did not want to give up and decided to do all they can to help the dog to survive and get back to a happy dog life. They named the pooch Helen and started working hard and tirelessly on saving Helen's life. The saddest and the most heartbreaking thing was to find out that the dog was completely cut off from human contact and did not know what affection was. When one of the volunteers approached her and stroked her head gently, Helen shook it off like a fly because has never experienced such contact before.
Even though the dog was very sick, both physically and mentally, the rescue team knew they could heal her. The first things they did were hooking the pup up to an IV to offset dehydration and cured her damaged skin with the help of anti-inflammatory medications. It took volunteers several months to bring Helen back to life. After 10 days her will to live was getting stronger, and Helen started her journey to recovery. It took her several months until she finally started getting better and transforming into a dog with some hope in her eyes and trust in humans.
Soon the dog was unrecognizable. Her eyes got filled with the will to live and the body got covered with white soft fur. She looked like a brand-new healthy and happy dog. The volunteers say that she is an old, frail, and toothless girl with a very young and strong soul. At first, they thought they might lose her, but her hidden strong spirit helped her to survive.
This story is an incredible example of how human kindness and a big heart can work wonders and transform the lives of other living creatures.
The little boy shares a special moment with a police officer during a protest rally for George Floyd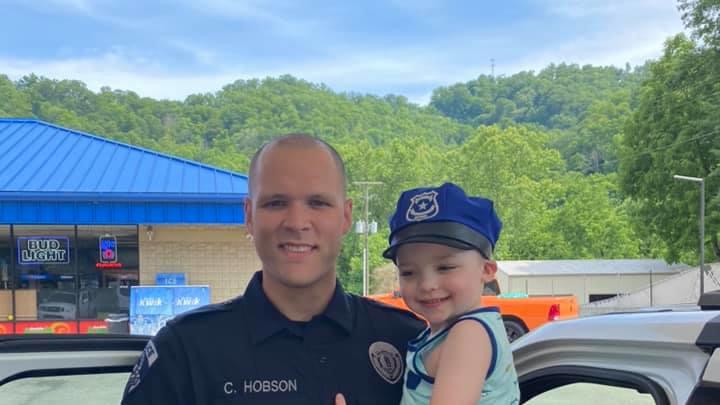 The ruthless killing of George Floyd has caused a thunderous uproar and rage throughout the world. In Winston-Salem, NC, hundreds of people gathered to protest against the killing of Floyd. They took to one knee for 8 minutes and 46 seconds that is the exact length of time former police officer Derek Chauvin had shoved his knee onto Floyd's neck which resulted in Floyd's death. The killing of George Floyd has become a symbol of injustice not only in American society but throughout the world. "Say no to racism" has been the most trending topic in all regions of the globe. In this particular incident, it was a black man who was the victim and this is not the only time it has happened. Several cases have occurred which demonstrated the lack of compassion and justice in the way law enforcement has dealt with individuals from minority racial groups.
Yolanda Williams Dickey, a resident of Winston-Salem, NC, was driving by the protest when she decided she wanted her family to be part of this protest as a sign of solidarity against discrimination against the minority groups. She went home to pick up her husband and son, who were glad they got a chance to be part of this historic protest. For her little son, Kamari it was quite the experience. He had never seen a protest rally before this. He saw a lot of anger and pain in the faces of the protestors. He could also see his parents being very emotional too. His parents had told him what the protest was about and how Floyd had been murdered. Kamari couldn't understand why the former police officer did what he did to George Floyd.
Kamari's attention went to the police officers on the sidelines. He watched them very closely as they stood by making sure there was no violence at the protest. Kamari had always wanted to a police officer himself but now his mother was concerned that after this incident, maybe he would not want to be one. Most of the toys that Kamari had were related to the police and he spent most of his days playing with them. He often told his parents that when he grows up he wanted to be a police officer so he could catch the bad guys. This unfortunate killing of George Floyd might have shattered the dreams of the little boy. At the protest, as the family moved closer to the police officers, Kamari approached Sgt. Dan Battjes, who was sitting on his motorcycle.
Kamari formally introduced himself to the police officer, who was very kind and friendly to the boy. After a few minutes of talking, Kamari said goodbye to the officer by a friendly fist pump. While the citizens of the country are demonstrating against the police and there is an unbelievable level of anger toward law enforcement, this little boy kept no hatred in his heart. The innocence of the little boy showed the resilience of the American community. One incident cannot dismantle years of peaceful coexistence. Yes, there have been cases where the minority communities have been discriminated and there should be strict actions and reforms against such incident but Americans still need to live together. The dream of Kamari to become a police officer might still be alive. The question remains, is the dream of a multi-racial America living with each other with love, compassion, and tolerance still alive? Only time will tell if this dream is alive.