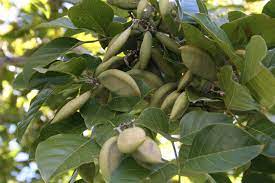 Start-up Plans to Use Miracle Tree to Address Climate and Hunger Issues
"Miracle trees" known as Pongamia, which can thrive in parched deserts and produce goods akin to olive and soybean oil, are the goal of startup Terviva.
Canary Media's Eating the Earth blog examines the link between our dietary choices and the climate in which we live.
It would be a miracle if the world could be fed without frying the world. We'd have to find a way to produce far more food while consuming far less land. We'd also have to plant a lot more trees if we wanted to lessen the quantity of atmospheric carbon while also increasing the level of carbon stored on Earth.
It appears that a miracle has occurred.
This tropical tree, known as Pongamia, has agricultural superpowers that make it look like a regular tropical tree. However, unlike soybeans, it can generate far greater nutrition for every acre than soybeans, making it a viable alternative to soybeans.
Even on the most deteriorated terrain, it may thrive without the use of herbicides or irrigation. Due to its ability to remove both carbon and nitrogen from the atmosphere, it rarely necessitates the use of fertilizer, which has the additional effect of speeding up climate change.
With this in mind, it can be said that it is the ideal crop for a planet that is becoming increasingly hot and hungry while also experiencing a severe pollution problem from agricultural pesticides. Modern farming is under fire for contaminating and depleting soils, but Pongamia can help stabilize and regenerate the soil.
While agriculture is responsible for one-third of global emissions, Pongamia farming reduces emissions by sequestering roughly five tons of carbon annually per acre.
Pongamia is a reforestation crop that can rebuild deforestation products like palm and soy oil with no need for the use of chemicals, diesel tractors, or even add water. Pongamia is virtually a response to prayer for the earth. In a warming world, it's an incredibly hardy, self-sufficient tree that can thrive in the harshest conditions, even amid a jungle.
Pongamia, which has been growing wild in Australia and South Asia for many thousand years, has just recently been domesticated and reimagined as a power crop in the US. Even so, if we're going to reach the objectives of the Paris treaty while expanding agricultural output by 50 percent for feeding 10 billion individuals, we'll need some revelations.
A lack of familiarity with Pongamia suggests that this column won't be a continuous stream of positive news about the world's agriculture sector. As a result of devastating depletion in Africa and other countries and the ongoing conflict in Ukraine, the global food supply is in jeopardy.
However, the harvest is truly awe-inspiring and extraordinary. For the sake of humanity, it may be a boon to the globe. Tervita, the Oakland-based business attempting to make Pongamia accessible to the general public, also has a fascinating and amazing narrative to tell.
Dutch Artist Pays Off Student Loan Debt with Unique Tapestry Creation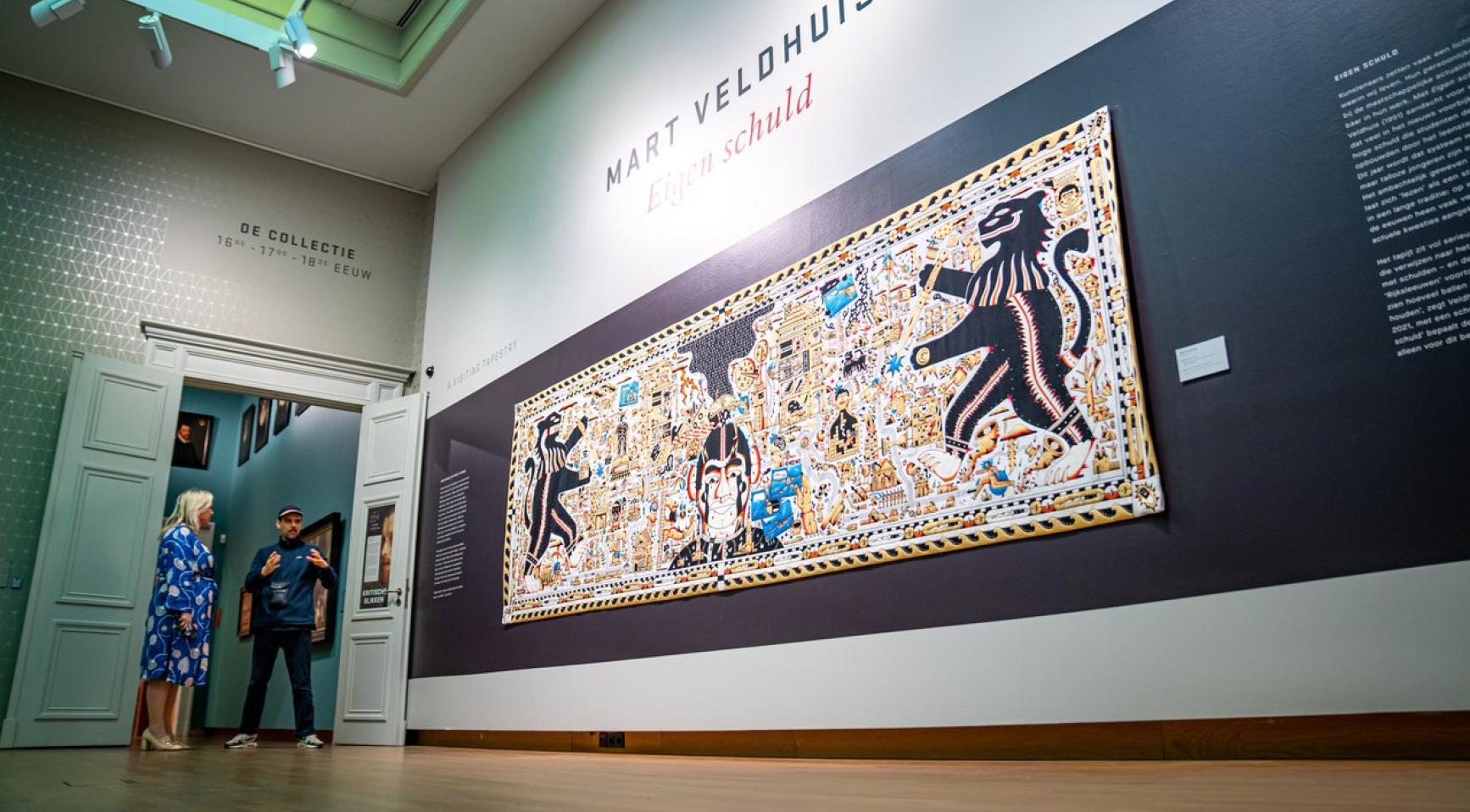 Mart Veldhuis, a talented Dutch artist, found a creative way to pay off his student loan debt. He crafted a remarkable tapestry that depicted the 46,000 euros he owed. This intricate work of art, titled "Eigen Schuld," meaning "Own Debt" or "Own Fault," became a symbol of Veldhuis' financial burden.
Once completed, the tapestry found its home in the prestigious Dordrechts Museum. Unexpectedly, a buyer was captivated by the artwork and decided to purchase it for 45,879.40 euros. This generous offer brought Veldhuis closer to becoming debt-free, leaving him in a state of disbelief and joy. "This is what I had hoped for, but when I heard the news, I was really speechless. It still feels very unreal," shared Veldhuis.
The tapestry itself was a visually striking piece, featuring various elements that conveyed Veldhuis' feelings towards his indebtedness. One of the central motifs portrayed a Dutch lion clutching a menacing sword, symbolizing the artist's perception of owing a significant debt to the state. The tapestry served as a powerful medium for Veldhuis to express his emotions and experiences.
The Dordrechts Museum facilitated the transaction and revealed the identity of the buyers as renowned art dealers Joke van Veen, 75, and Jaap Versteegh, 69. When asked about their decision to acquire the tapestry, Versteegh explained, "We bought the tapestry in the first place because we think it's a good work of art. It is innovative and visually strong. In addition, the social theme of the work – the consequences of student debt and the social loan system – strongly appeals to us."
Veldhuis' creation not only captured the attention of art enthusiasts but also highlighted the pressing issue of student loan debt. Many students struggle with the financial burden of loans, and Veldhuis's artwork serves as a reminder of this widespread concern. By showcasing his own experience, he sparked conversations about the consequences of student debt and the loan system in society.
The success of Veldhuis' tapestry represents a triumph for the artist and sheds light on the power of art to address social issues. Through his creative expression, he not only managed to alleviate his financial struggles but also stimulated meaningful discussions about the challenges faced by students burdened with debt.
As Veldhuis moves forward, he can embrace a debt-free future, thanks to his artistic talent and the support of individuals who recognized the significance of his work. The tapestry will forever stand as a symbol of his journey, inspiring others to find innovative ways to confront their own challenges.