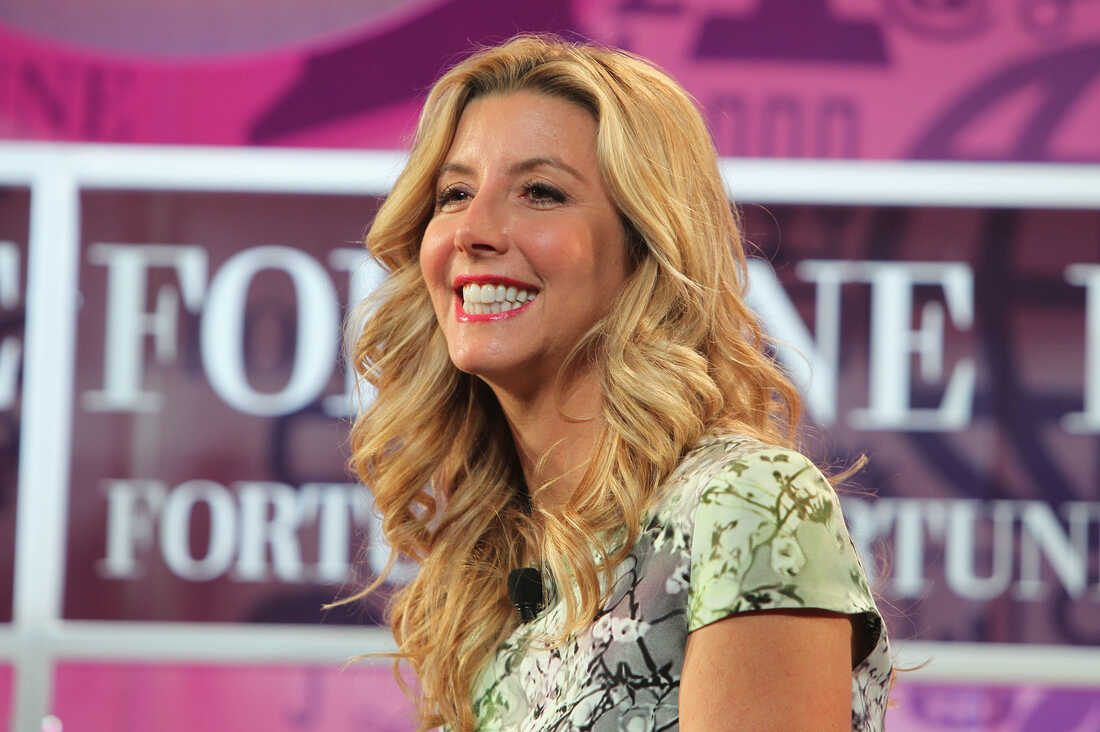 Spanx CEO Goes Big-Time Saying Thanks
Running a major company in the black is an accomplishment already, but when one manages to push the company so successfully that it gets a significant stake investment by a major player and provides the big payoff folks worked so hard for, that's another leap entirely. And, while Sara Blakely, as Spanx's CEO, could have kept that investment to herself, becoming another one of those outrageously paid executives, she chose instead to share the reward with her staff as a major thank you for all their commitment to her.
As the investment group, Blackstone, finalized their majority stake in Spanx, Blakely decided to make sure her employees, each and every one of them, got to realize some piece of that amazing transition to the next level of their company. Via social media, Blakely made it clear to everyone involved that each Spanx employee was not only going to get $10,000 as a bonus, no strings attached, each person would also get a pair of first-class tickets to fly anywhere they wanted to go for traveling. The gift was huge just in the scale and number of recipients alone. However, more importantly, Blakely wanted the gift to be personal in a way that each employee could decide what would reward him or her the best. It was a culmination of 21 years of hard work and opened a new chapter to the next level of Spanx as a company.
For Blakely, the new achievement of investment is a dream come true as well as a validation of all the goals she had for Spanx, including those that many laughed at and commented wasn't going to happen. Blakely and her team proved all the critics wrong. Standing on the other side of that fence now, realizing the $20 million investment worth and the culmination of a lot of long nights and endless weekends working, it's all come true for Spanx.
Many of the Spanx employees who responded to the social media notice by Blakely were completely shocked and surprised. Most had no expectation that the company growth via major investment was going to directly impact them in such a clear way of gratitude for their work. Almost all immediately started commenting on where they were going to go for a trip as a result of the airplane tickets. All in all, whether one goes to Hawaii, Disneyland or South Africa, Blakely just wanted everyone to know how much she appreciated their commitment to getting Spanx to where it is today. The gesture was definitely noticed.

A Boy Expected to Never Write Shows the World What 12 Fingers Can Do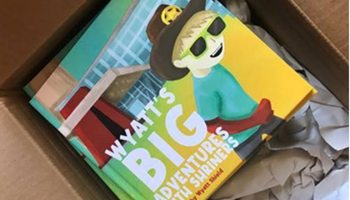 When Wyatt Shield was born, doctors immediately knew they had a developmental mutation case on their hands, no pun intended. The newborn boy was born with 12 fingers. Specifically, each hand came with an additional thumb. Technically known as thumb polydactyly, Wyatt was going to be able to live and function, but the use of hands for dexterity work like writing was going to be limited or none. Like many children with extra parts due to development mutations, Wyatt's extra thumbs were removed a year later thanks to the support and help of the Shriners Children's Hospital, located in St. Louis.
However, regardless of what the medical experts and doctors thought at the time, Wyatt wasn't keen on agreeing with their conclusion about his recovery. Instead, some five years later, Wyatt decided to become an author and write his first book. The story was about his experience at the Shriners' Hospital, from what he could remember, and what he was told about what occurred there to help him. Even more surprising, the book gained enough support to be published, and it's now in circulation.
The story of Wyatt's surgery trip covers all the different procedures he had to go through as well as his perspective of the doctors. It's a kid's view of the world clearly, and Wyatt wanted to show other kids not only could he prove medical experts wrong, but write a book doing so as well. His parents think Wyatt just rocks something huge. It's a classic outcome of what a child can pursue if he's not stopped first and prevented from achieving the "impossible."
The Shriner impact is a family thing for Wyatt and his parents as well. Wyatt's grandfather on his mother's side was a Shriner for a half century. Seeing the program give back personally to the family was a work effort coming full circle because of all the years of volunteering and support his grandfather provided Shriners before Wyatt was ever born. In the same vein, some of the profits from Wyatt's book sales will go right back to the Shriners, as Wyatt and his family wanted. It's a sense of paying forward for the next child that needs help like what Wyatt received for his hands.
And, as for Wyatt, he's off to his next adventure and challenge. His hands are doing just fine, and he's taking on new ideas for his next books as well.