Some Ebay Purchases Evoke Priceless Nostalgia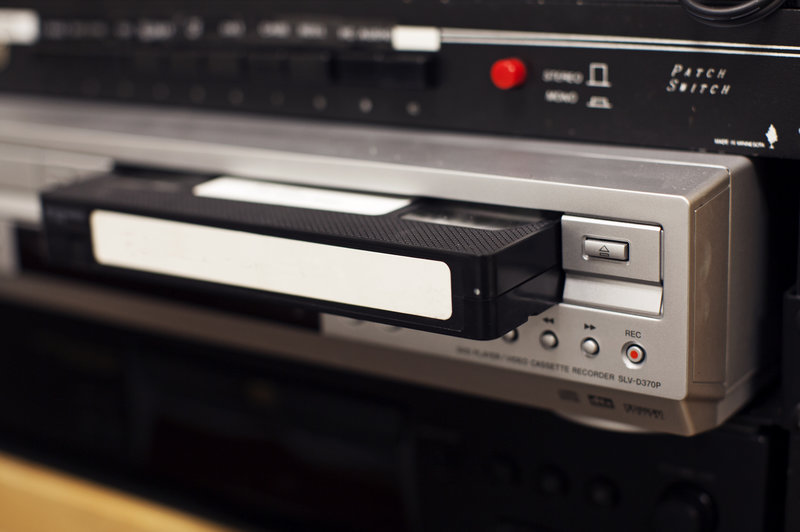 In today's very digital world everything has become more technologically advanced. For this reason, many antiquated forms of entertainment are actually hard to find. Companies still make items like record players, VCRs are no longer being manufactured, giving them a special value. It's still necessary to have a VCR in order to watch a VHS tape. Typically, the best place to find a seller of a VCR is eBay.
One 86 year old found themselves wanting to watch some of their VHS tapes but they did not have an actual VCR to watch them. Once this 86 year old was able to track down a VCR on eBay, they wrote the seller thanking them for all of the nostalgic memories they are making available again. This was their first purchase on eBay. Initially, the buyer had some issues getting the VCR player to work. Since it's been so long since they accessed a VCR, the buyer had to remember how to use it again. The VCR operated flawlessly and the buyer was able to witness moments in their own life that they had never seen on a recording.
So what did this gem hunter decide to watch on their newly found device? They watched videos of their retirement party from over two decades ago. The videos had never been seen before that moment. So many emotions and memories welled up in the buyer from seeing children who have grown, travels and trips, and even those who are no longer with us. They watched the tapes grateful for how their family has slowly matured and developed. The buyer's letter stated that they increasingly had more and more fun as they watched the tapes. All of these emotions were neatly packaged into a letter that was sent to the seller. Once the letter was shared online by @OriginalYoni on Twitter, it received more than 62,000 retweets in 48 hours.
Since the letter emerged online, more stories have come out about how special some eBay purchases really are. You're able to find items there that are no longer available or are rare. Many people have experienced sentimental purchases on eBay and began sharing their stories on social media. Another seller listed 30 action figures for sale. A buyer found the items and could only afford to buy two. The buyer sent a letter thanking the seller because their autistic son loved the toys. The woman indicated in her letter that she wished she could have bought more action figures. Once the seller saw this heartfelt message, she sent the buyer all the remaining 28 action figures. The buyer called crying in gratitude. This ended up being the start of a friendship that the two still hold to this day. As you might be able to tell from the stories some purchases hole far more value than others. There's something very special about buying something that evokes heartfelt memories and nostalgia, taking you to a different time and place.
These Police Officers Are Mixing It Up With The Local Kids….Find Out How!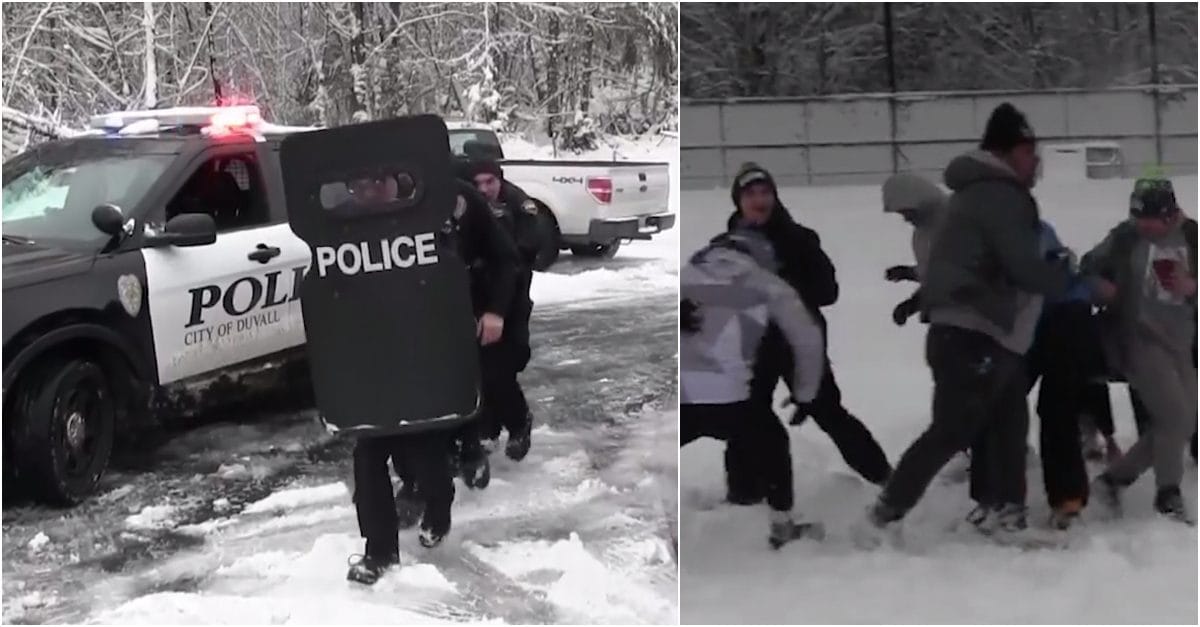 For those of us who have gotten sick and tired of always reading headlines about the mistakes that police officers make on the job, this story is going to serve as a breath of fresh air. In a world where it feels like we are constantly inundated with bad news about our nation's police officers, it is good to see a story like this one.
Children who reside in Duvall, Washington were recently given quite the special treat. They were at a local park and they had come together to play some football in the snow. When these officers arrived on the scene, the children were not happy. What child would be?
We are sure that these kids probably assumed that the officers were on hand to mess up their game. We would have thought the same exact thing if we were in their position. However, these officers were not looking to put a stop to their good time. Their intentions were something else entirely.
When the clip first begins, we see the cops pulling up the football field. We also see the cops exiting their vehicles, while clad in full riot gear. This is the part where we started to get skeptical. These kids are just trying to have a good time. Why are these cops rolling up on them as if they are in the midst of some horrific crime spree?
The cops start to approach the children. It is clear to see that they are taking a more cautious approach. The kids also look like they are pretty nervous about the arrival of the police. Can you imagine getting ready to play an innocent game of snow football and being greeted by a sizable percentage of the Duvall police force? We would probably take off running right then and there.
The kids decided that they were going to let the officers know exactly what they thought of this intrusion. The football game was called off and the kids began to make a pile of snowballs. By the time the cops start to speak to the children, their fears are assuaged. This is not a form of harassment. These cops are simply here to have fun.
They crack a few jokes about taking the kids downtown but it is all in good fun. Once they "advance" on the kids, they begin to pelt the officers with snowballs. It is a good thing that they have all this riot gear, huh? They are going to stay protected from the barrage of snowballs and teach the kids a valuable lesson in the process.
It is not about who has the most snowballs to throw. It is about who has the most protection from said snowballs. There is something to be said for teaching the youth the most valuable lessons that they will need going forward. Now, these kids will probably take the time to build some shields, in addition to a mountain of snowballs.
We got a major kick out of the one officer who hid behind all of the others and lobbed snowballs over the top of the rest of the group. He's got the best idea of all. He gets all of the advantages associated with the riot shields and still gets to throw snowballs at these kids. That's a man who has life all figured out.
If you would like to check out this hilarious clip for yourself, please be sure to take a closer look at the link below. We are glad that this police visit ended in the way that it did. It was definitely quite the scary sight at first!