Some Ebay Purchases Evoke Priceless Nostalgia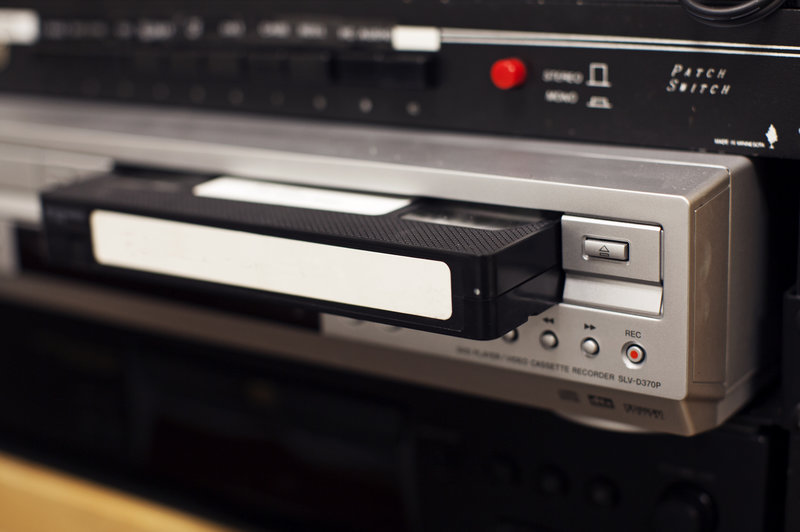 In today's very digital world everything has become more technologically advanced. For this reason, many antiquated forms of entertainment are actually hard to find. Companies still make items like record players, VCRs are no longer being manufactured, giving them a special value. It's still necessary to have a VCR in order to watch a VHS tape. Typically, the best place to find a seller of a VCR is eBay.
One 86 year old found themselves wanting to watch some of their VHS tapes but they did not have an actual VCR to watch them. Once this 86 year old was able to track down a VCR on eBay, they wrote the seller thanking them for all of the nostalgic memories they are making available again. This was their first purchase on eBay. Initially, the buyer had some issues getting the VCR player to work. Since it's been so long since they accessed a VCR, the buyer had to remember how to use it again. The VCR operated flawlessly and the buyer was able to witness moments in their own life that they had never seen on a recording.
So what did this gem hunter decide to watch on their newly found device? They watched videos of their retirement party from over two decades ago. The videos had never been seen before that moment. So many emotions and memories welled up in the buyer from seeing children who have grown, travels and trips, and even those who are no longer with us. They watched the tapes grateful for how their family has slowly matured and developed. The buyer's letter stated that they increasingly had more and more fun as they watched the tapes. All of these emotions were neatly packaged into a letter that was sent to the seller. Once the letter was shared online by @OriginalYoni on Twitter, it received more than 62,000 retweets in 48 hours.
Since the letter emerged online, more stories have come out about how special some eBay purchases really are. You're able to find items there that are no longer available or are rare. Many people have experienced sentimental purchases on eBay and began sharing their stories on social media. Another seller listed 30 action figures for sale. A buyer found the items and could only afford to buy two. The buyer sent a letter thanking the seller because their autistic son loved the toys. The woman indicated in her letter that she wished she could have bought more action figures. Once the seller saw this heartfelt message, she sent the buyer all the remaining 28 action figures. The buyer called crying in gratitude. This ended up being the start of a friendship that the two still hold to this day. As you might be able to tell from the stories some purchases hole far more value than others. There's something very special about buying something that evokes heartfelt memories and nostalgia, taking you to a different time and place.
Elderly Strangers Fall in Love During Flight, You Won't Believe What Happens Next!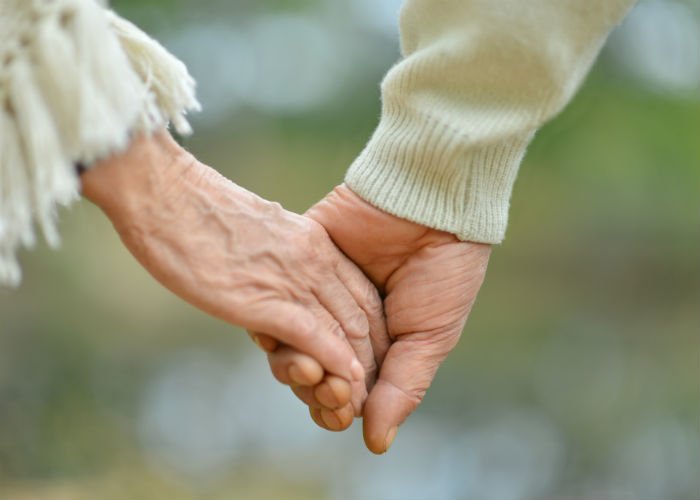 We owe it to ourselves to travel the world. After all, you will never know what's out there waiting for you unless you go to look. Just a few weeks ago, an airline ticket agent experienced the wonders of travel firsthand. Under the username @vvuxian, Twitter users were regaled by a heartwarming story of love found in the air between two elderly strangers. @vvuxian shared the entire story on Twitter through a series of tweets that culminated in what we can only describe as a true Hollywood ending — only in real life!
The story starts with @vvuxian working at an airline counter, just like any other day. As an airline ticket employee, @vvuxian was ready to assist customers as they came to her desk with questions regarding their flight. An elderly lady in her 70s approached @vvuxian with a seemingly strange request. The unnamed woman, who had just arrived on a flight from Canada, was seemingly looking for a stranger. The elderly woman asked @vvuxian if anyone arriving from Spain had been looking for her because the two were supposed to be meeting up. As an airline employee, @vvuxian knew that she couldn't share private information about other passengers.
The elderly woman accepted the rules laid out by @vvuxian, albeit looking sad in the process. Curious to find out what happened, @vvuxian asked for more information. The woman explained that she had met a stranger on her flight from Canada and that the two had fallen in love during their 11-hour flight. Unfortunately, they had to separate on connecting flights from Spain, but they had made a deal to meet up with one another when they reached their final destination. Unfortunately, the stranger had never shown up. What once looked like a Hollywood romance was quickly turning into a sad tale of reality. Was there nothing that could be done?
Unfortunately, @vvuxian knew that she couldn't help the woman, but she wished her well all the same. After the woman explained that she couldn't reach the stranger by telephone, all seemed to be lost. @vvuxian took down the passenger's phone number and promised to call her if anybody showed up. The woman left the ticket counter and @vvuxian probably assumed that this was the end of the story. We all know that this wasn't the case.
An hour later, during her lunch break, @vvuxian heard a co-worker talking to another elderly woman. The stranger at the counter was explaining that she was supposed to meet a friend but that she couldn't get ahold of her. The woman explained that she had met a stranger on a flight but that they had been separated during their connecting flights. This was her! This was the second lost lover! According to @vvuxian, she basically threw her sandwich in order to run to the front desk. Our heroic airline ticket agent quizzed the new stranger with questions, asking her if she had just come from Spain and was she looking for a certain person? The stranger nods and nods again. This was it!
Deciding to risk it all, @vvuxian calls the phone number that had been left by the earlier visitor. Within minutes the second woman appears at the counter, basically at a sprint! The two collapse into a loving embrace before showering @vvuxian in the thanks. Happy just to have helped, @vvuxian wishes them well while nearly tearing up from happiness herself. A little while later the two elderly lovers return with a thank-you gift, a collection of delicious chocolates. Now, who says that real life can't be like the movies?