Some Ebay Purchases Evoke Priceless Nostalgia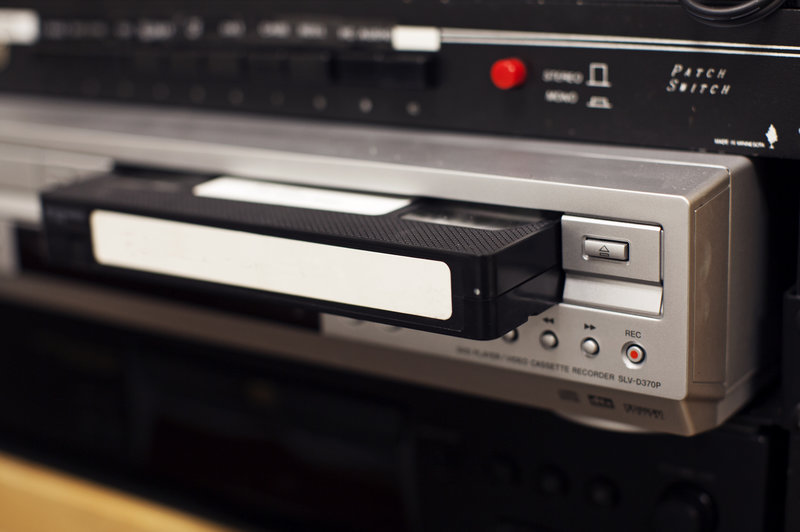 In today's very digital world everything has become more technologically advanced. For this reason, many antiquated forms of entertainment are actually hard to find. Companies still make items like record players, VCRs are no longer being manufactured, giving them a special value. It's still necessary to have a VCR in order to watch a VHS tape. Typically, the best place to find a seller of a VCR is eBay.
One 86 year old found themselves wanting to watch some of their VHS tapes but they did not have an actual VCR to watch them. Once this 86 year old was able to track down a VCR on eBay, they wrote the seller thanking them for all of the nostalgic memories they are making available again. This was their first purchase on eBay. Initially, the buyer had some issues getting the VCR player to work. Since it's been so long since they accessed a VCR, the buyer had to remember how to use it again. The VCR operated flawlessly and the buyer was able to witness moments in their own life that they had never seen on a recording.
So what did this gem hunter decide to watch on their newly found device? They watched videos of their retirement party from over two decades ago. The videos had never been seen before that moment. So many emotions and memories welled up in the buyer from seeing children who have grown, travels and trips, and even those who are no longer with us. They watched the tapes grateful for how their family has slowly matured and developed. The buyer's letter stated that they increasingly had more and more fun as they watched the tapes. All of these emotions were neatly packaged into a letter that was sent to the seller. Once the letter was shared online by @OriginalYoni on Twitter, it received more than 62,000 retweets in 48 hours.
Since the letter emerged online, more stories have come out about how special some eBay purchases really are. You're able to find items there that are no longer available or are rare. Many people have experienced sentimental purchases on eBay and began sharing their stories on social media. Another seller listed 30 action figures for sale. A buyer found the items and could only afford to buy two. The buyer sent a letter thanking the seller because their autistic son loved the toys. The woman indicated in her letter that she wished she could have bought more action figures. Once the seller saw this heartfelt message, she sent the buyer all the remaining 28 action figures. The buyer called crying in gratitude. This ended up being the start of a friendship that the two still hold to this day. As you might be able to tell from the stories some purchases hole far more value than others. There's something very special about buying something that evokes heartfelt memories and nostalgia, taking you to a different time and place.
These Hermit Crabs Will Blow Your Mind With Stunning Natural Ritual.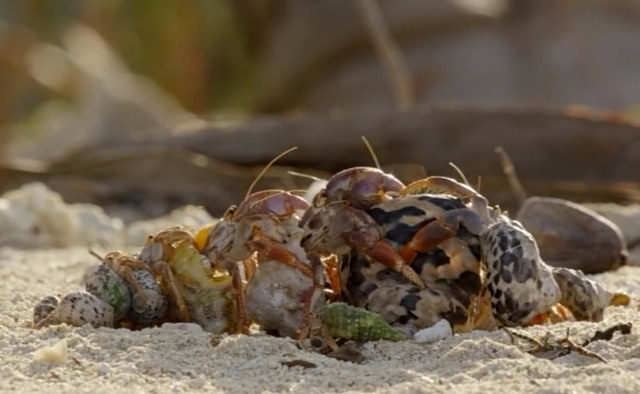 If you are like most people then you are likely fascinated with the ocean and all the creatures inside it. While we can talk forever about massive whales, scuttling squids, and scary sharks, we'd rather highlight a cute little crustacean known as the hermit crab. Now, you've likely heard of the hermit crab and, perhaps, you even know what it looks like. As a member of the superfamily known as the Paguroidea, hermit crabs manage to stand out all on their own. In fact, after learning about this natural ritual that hermit crabs complete, you might even want one of your own!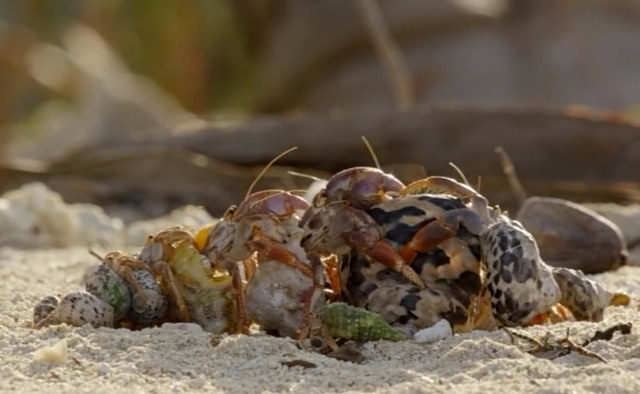 In a post shared on Facebook by a user named Melody Flowers, it was revealed that hermit crabs are always looking for bigger shells to live in. While you probably knew this already, what you didn't realize about this ritual is far more fascinating. According to the post, which has since been backed up by other scientific journals, hermit crabs like to line up next to shells that happen to be too big for them. Hermit crabs can wait for up to eight hours for another crab to come along and try the shell out. Why do these crabs wait next to shells that are too large for them? As it turns out, the first hermit crab is simply waiting for the second crab in line to discard its shell.
So we outlined a natural ritual that hermit crabs undertake when finding a new home. Why is this so fascinating? While you may have summoned up an image of two hermit crabs swapping shells, that isn't entirely accurate. As the second crab lines up behind the shell, more will come to follow. Before long, observers would be able to watch as dozens of hermit crabs all trade shells with one another to ensure that everyone has a comfortable home to live in. The smallest shell of the bunch gets left behind while the shell that started the queue will go to the largest hermit crab of the lot. That's pretty amazing, isn't it? The coordination and cooperation that these hermit crabs have to deploy is nothing short of impressive. If only humans could get along so well when it comes to making to sure everyone is comfortable and safe within their home.
Even though hermit crabs will work together in order to find homes, they are still a competitive species. Gastropod shells can become a limited resource due to a variety of natural and unnatural factors, such as climate change and pollution. When hermit crabs are of a similar size, they are more competitive and violent with one another. When hermit crabs vary dramatically in size, there are more resources available for every member of the group. Hermit crabs are a fascinating sort of creature because they can come in varying sizes with a lifespan ranging between 12 and 70 years. The next time that you see a hermit crab, make sure it has the perfect shell to call home. Maybe it will remember you a couple of decades later!