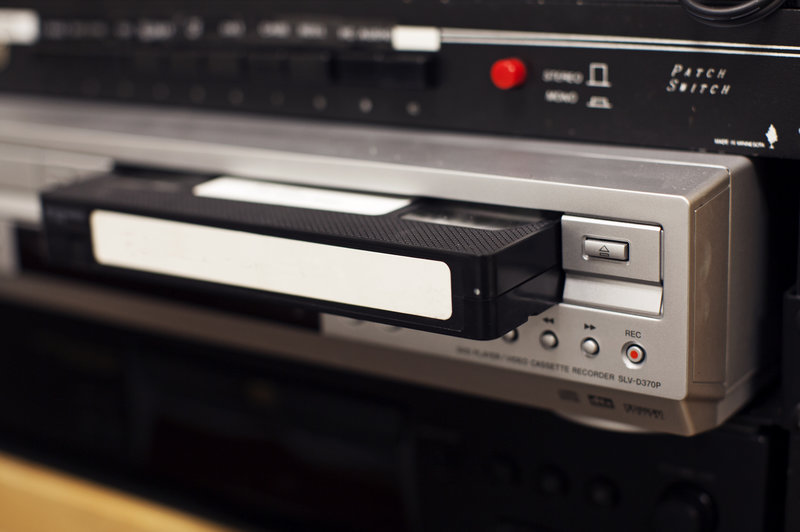 Some Ebay Purchases Evoke Priceless Nostalgia
In today's very digital world everything has become more technologically advanced. For this reason, many antiquated forms of entertainment are actually hard to find. Companies still make items like record players, VCRs are no longer being manufactured, giving them a special value. It's still necessary to have a VCR in order to watch a VHS tape. Typically, the best place to find a seller of a VCR is eBay.
One 86 year old found themselves wanting to watch some of their VHS tapes but they did not have an actual VCR to watch them. Once this 86 year old was able to track down a VCR on eBay, they wrote the seller thanking them for all of the nostalgic memories they are making available again. This was their first purchase on eBay. Initially, the buyer had some issues getting the VCR player to work. Since it's been so long since they accessed a VCR, the buyer had to remember how to use it again. The VCR operated flawlessly and the buyer was able to witness moments in their own life that they had never seen on a recording.
So what did this gem hunter decide to watch on their newly found device? They watched videos of their retirement party from over two decades ago. The videos had never been seen before that moment. So many emotions and memories welled up in the buyer from seeing children who have grown, travels and trips, and even those who are no longer with us. They watched the tapes grateful for how their family has slowly matured and developed. The buyer's letter stated that they increasingly had more and more fun as they watched the tapes. All of these emotions were neatly packaged into a letter that was sent to the seller. Once the letter was shared online by @OriginalYoni on Twitter, it received more than 62,000 retweets in 48 hours.
Since the letter emerged online, more stories have come out about how special some eBay purchases really are. You're able to find items there that are no longer available or are rare. Many people have experienced sentimental purchases on eBay and began sharing their stories on social media. Another seller listed 30 action figures for sale. A buyer found the items and could only afford to buy two. The buyer sent a letter thanking the seller because their autistic son loved the toys. The woman indicated in her letter that she wished she could have bought more action figures. Once the seller saw this heartfelt message, she sent the buyer all the remaining 28 action figures. The buyer called crying in gratitude. This ended up being the start of a friendship that the two still hold to this day. As you might be able to tell from the stories some purchases hole far more value than others. There's something very special about buying something that evokes heartfelt memories and nostalgia, taking you to a different time and place.
Jacksonville Man Spreads Love and Positivity at the Beach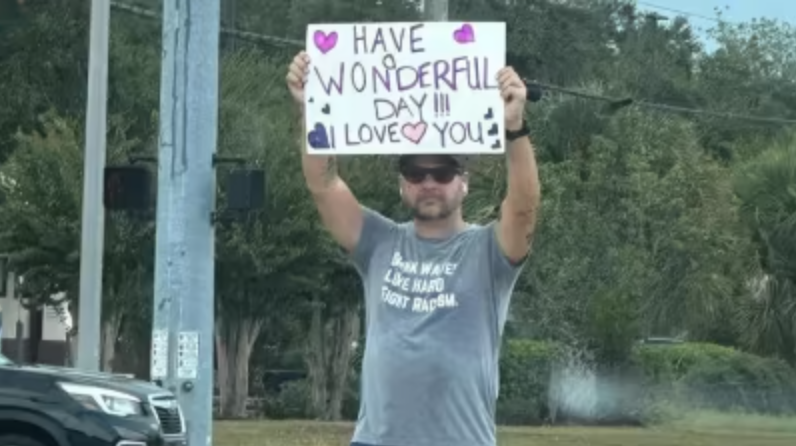 In Jacksonville, Florida, a man has been making waves of positivity and spreading kindness at the Beach Boulevard and San Pablo Road South intersection. With handmade signs that read, "Have a wonderful Day!! I Love You" and "You are Relevant," this man is on a mission to uplift the spirits of those who pass by. His heartwarming gestures have not gone unnoticed, and his actions are especially poignant during National Suicide Prevention Month.
Rika, a local resident, had a unique encounter with this compassionate individual. She was on her way to pick up her lunch when she saw a man standing in the median of the road, holding these uplifting signs. Most of us would just glance and continue on our way, but Rika decided to take a closer look. As she stopped at a red light, she took a few pictures to capture the moment. To her surprise, the man approached her car and handed her a sunflower.
"So picture this… you're out going to pick up your lunch, and there's this random guy walking by with a handmade sign," Rika recounted. "I'm sure like most of us, we'd glance and keep it moving, but I decided to read his sign since I was at a stop light. I snapped a few pictures because why not, but as I was doing this, he approached my car door to hand me a sunflower! Don't forget to appreciate the small things."
This simple act of kindness had a profound impact on Rika, as it has on many others who have encountered this man and his signs. His message of love and importance reminds us all to appreciate the small joys in life and to acknowledge our worth.
The man's efforts are not just a random act of kindness; they hold special significance during National Suicide Prevention Month. September is a time when people and organizations across the country work to raise awareness about mental health and suicide prevention. This Jacksonville man's compassionate actions align perfectly with the spirit of this month, as he strives to remind people that they matter and that there is goodness in the world.