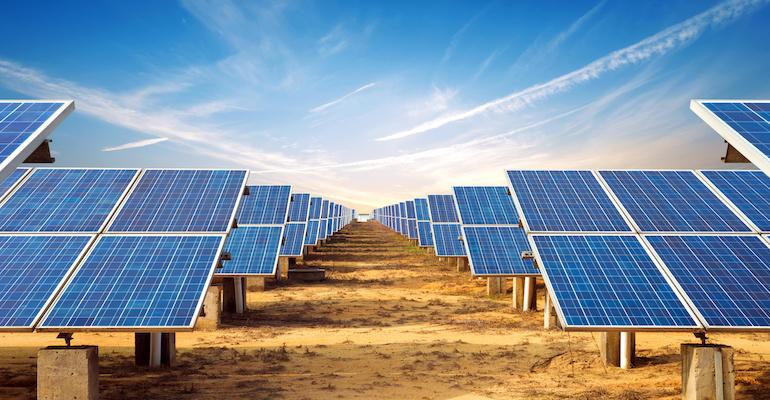 Solar Power From City Hall's Garbage
The function of the landfill has for years been the end destination for garbage, useless material and junk that can't be recycled into everything else. Like ancient times, modern people bury their refuse in gigantic midden piles, hoping that by burying the garbage after it piles up big enough, it might just disappear and no longer be an issue to deal with. Unfortunately, when one has to deal with a city's worth of garbage every week, landfills end up being huge.
The other problem with landfills is that they inevitably end up containing hazardous materials. Known as "brownfields" in the waste and environmental industry, they have very limited promise in terms of being useful for years to come. No surprise, landfills are now being considered a serious environmental problem rather than a waste solution. Unfortunately, the model is well entrenched in the urban waste strategy, and there's little in the way of alternatives. Burning simply sends pollution into the air. Recycling helps, but it only works to the extent that the recycled material is in demand. However, functioning as a solar farm seems to be producing a promising option, one that wasn't available in previous years.
Local governments have been moving in the direction of solar farms on top of completed landfills since at least 2021. Today, some 21 sites are layered over, and run solar projects on top, making their physical location beneficial again to the tune of 207 megawatts of annual energy production. And, given that municipalities are always looking for ways to turn positive some of their troublesome mistakes from the past, the solar farm idea is definitely catching on. In Columbus, OH, a 50 megawatt project is being slated for construction. Additionally, a 240 acre project in Houston, TX was also slated to start last year, and that was expected to keep the lights on for an estimated 5,000 homes per year.
For years, landfills have been a bit of a challenge once their dumping benefit is over. Generally, a landfill only has so much capacity. Once that is fulfilled, then it is dozed over with earth, and the landscape is cultivated to essentially hide its original function. However, it can't be used for farming, obviously, and it's also too problematic to use for real estate and housing. Where that mistake has happened, it was discovered eventually, sometimes with people's pets dying in backyards until the ground was tested and the sublayer was discovered.
A solar farm approach avoids the mistakes of the past while putting a landfill to further use for years to come. And, unlike other uses where the land was just repurposed to extreme light use, as in the case of a golf course, solar farms produce energy that can be used by a community for growth and further development. As power is added to the grid, it can benefit folks all over a municipality.
The idea is a bit of a win-win. It repurposes land in a way that adds to the value of the community, solar helps improve and change energy resources to sustainable resources, and it keeps pollution contained versus adding to it. Additionally, the cost can be offset by grants from state and federal programs specific for local government energy moves towards green energy.
The question, however, is how many municipalities will move to adopt solar farms going forward. They aren't free. They take planning, commitment, and significant resources to stand up. And, unfortunately, politics can be fickle. What is supported today may reverse tomorrow. That said, solar is a great way to power the city from an infrastructure perspective as well. It takes the city off the main grid and puts it on its own power source. That can be an extremely attractive lure for local government longevity as well. Which one wins out in the end will be interesting to find out.
Indiana Man Saves Children During House Fire, Footage Caught on Police Body Camera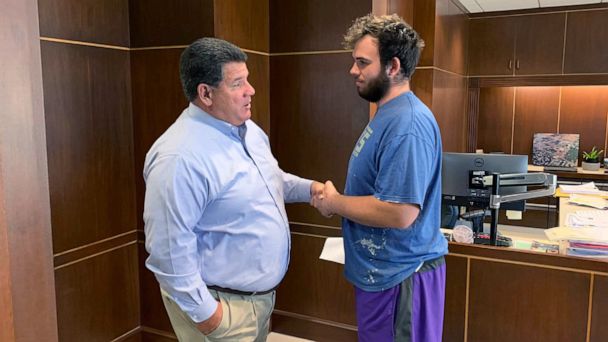 There are moments in life when we can decide to become a hero or to fade into the background. For Nicholas Bostic, a young man from Indiana, the choice was thrust upon his shoulders without much time to think. Bostic had been driving home around 12:30 in the morning when he noticed a fire billowing from the balcony of a home. A moment later, the driver was slamming on his brakes, running up a hill, and vanishing into a house engulfed in flame. Moments later, Bostic would re-appear with four saved lives.
However, there was someone still missing.
Tragedy Averted, Stunning Moments Caught on Camera
When police officers and fire response teams arrived at the Indiana home that was ablaze, they didn't know what they were walking into. However, moments after officers arrived on the scene, video footage from police body-worn cameras would reveal a stunning image of Bostic emerging from the flames with a young girl in his arms. Moments later, the two would collapse onto the sidewalk, wheezing and injured, asking for oxygen.
After initially beating law enforcement to the scene, Bostic would run into the home where he would find four young children as well as their oldest sister. After getting the small group out of the home, they would reveal that another child was still stuck inside.
Bostic didn't hesitate. In an interview with Fox 59, Bostic revealed his return to the home, "The smoke just came out of nowhere. It was pitch black, pitch black. The heat was excruciating."
Despite the billowing smoke, excruciating heat, and blinding particulates, Bostic was able to find the young child trapped in the home. Listening to her faint cries, Bostic was able to find the child on the second story of the building. The duo would jump out of the window only to appear dramatically before the waiting law enforcement officials.
Bostic and the child would both survive the incident, though Bostic would suffer from blisters, burns, and other abrasions. The entire family was uninjured.
When asked about his experience, Bostic replied, "I'd be hoping that the guy driving would consider doing the same if they were able to."
Honoring a Local Hero: Thanks From a City
According to a report by fire department officials, the fire began on the front porch and had been caused by ashes that had not been extinguished before they were emptied. Bostic's minor injuries would be treated at Eskenazi Hospital in nearby Indianapolis.
Lt. Randy Sherer of the local Lafayette Police Department cited Bostic's actions as being brave, selfless, and heroic. Lt. Sherer stated, "He has impressed many with his courage, tenacity, and steadfast calmness in the face of such perilous danger."
Local police officers stated that Bostic would be honored by the community during a local baseball game for the Aviators in August. Lafayette Mayor Tony Roswarski was also quick to thank Bostic for his actions. All proceeds earned from tickets at the local baseball game will be given to a fundraising campaign on the internet for Bostic.
As far as Bostic is concerned, his actions were just an extension of his personal faith. Bostic told the local station News 18, "I have something to remind me of why I'm here, still alive. Why God keeps me here. He used me like his instrument that night."