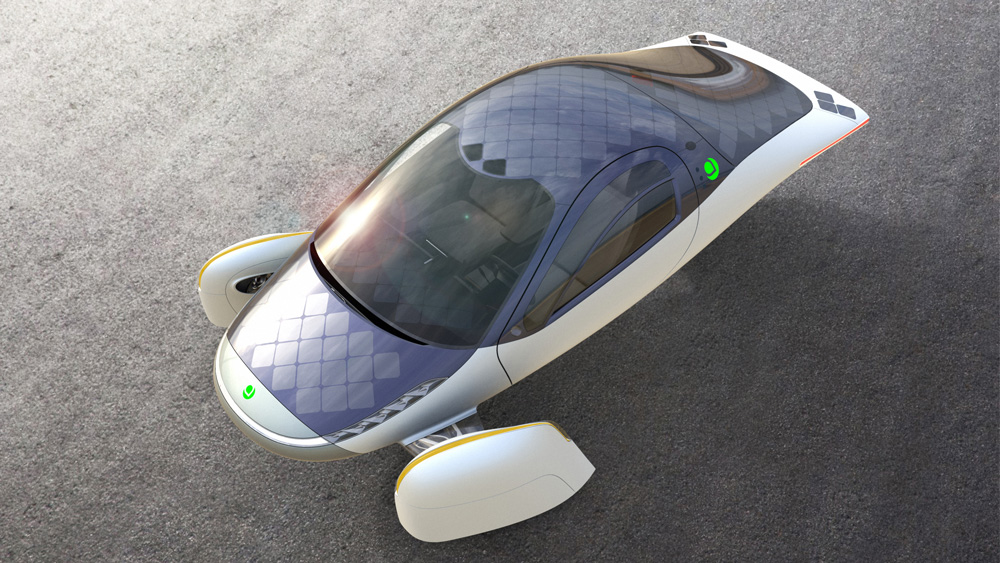 Solar Power Cars May Be a Reality Sooner Than You'd Think
Solar-powered cars have long been a dream of many throughout the industry. Tapping into the sun's power would provide a level of efficiency that no other source could provide. And while a few advances have been made in recent years, no mass-produced solar-powered cars are available on the market. That could all change in 2021 if a new startup's promises are met.
Solar Cars Under $26,000 — How This is Possible
Chris Anthony and Steve Fambro (owners of Aperta Motors in California) had one dream when they started their business – to decrease vehicle emissions as much as possible. However, they found that gasoline combustion was very inefficient (with up to four-fifths of the energy produced going to waste). Electric vehicles also had 15-30 percent energy waste, an issue that they wanted to overcome.
And they found that the easiest way to overcome this burden was to create a solar vehicle — the Aperta. This three-wheeled car has over 30 feet of solar panels on its surface that could power the car over 40 miles running on just the panels alone. However, the Aperta also has an electric battery that, when plugged in for only 15 minutes, provides over 150 miles of transportation possibility.
How the Aperta Operates
The Aperta generally operates like a standard electrical vehicle and requires regular charging after the battery dies. However, the Aperta helps to cut back on electrical waste by using solar panels to charge the battery as it runs. In a sense, it is much like an alternator on a gasoline vehicle in that it charges the battery and keeps it as fully charged as possible. However, it cannot provide a full charge.
That said, it can minimize electrical waste by providing the battery with a consistent flow of electricity that cuts back on how much is used as the car drives. Fambro and Anthony state that up to 90 percent of the power produced for the Aperta will be used to control the vehicle. This efficiency level is unheard of in the market and could transform it if the Aperta takes off in a big way.
Challenges to the Aperta's Success
Although the Aperta has already made some waves in the auto industry, it does have a few challenges that it must overcome. The first is customer cynicism towards a new product. While many people will buy this relatively inexpensive vehicle based on its promise, others will want to hold off until proven effective. This type of market jitteriness is likely common in the Covid-19 era and even after the pandemic is managed.
And the Aperta may also have to deal with some perception issues based on its appearance. Simply put, the Aperta is an odd-looking vehicle that is relatively compact. Those looking for a car that provides a fashion statement may find that it doesn't work for their needs or may end up struggling to feel comfortable riding one of these cars without feeling silly.
That said, if the Aperta is adequately marketed and targeted to those who want to cut back on their emissions and increase their fuel efficiency, this may be the vehicle for their needs. Proper focus on the right demographics is critical here, as is creating messaging that feels on point for buyers' needs. It may even help inspire other automakers to integrate solar panels on their electric cars.
Trading Solar Power for a Crypto Farm Stability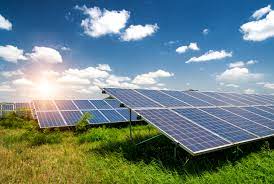 Crypto has been getting a bad rap in the news lately given how much energy it consumes to generate the financial bounty of new digital coins. A mass bank of ASIC-type number crunchers demand a lot of electricity, and that kind of power consumption day in day out leaves footprint that many are not comfortable with. However, being responsive to the times, a particularly creative crypto company has decided solar may be the big offset it needs to set things right, at least as far as that company's activity online. And that offset is going to happen in Montana with a big new construct titled the Basin Creek Solar Project, covering over 1,600 acres.
Trading Power for Power
Madison River Equity LLC has planned a 300 megawatt project to address both its mining operations as well as provide power to another 40,000 homes. Currently, Montana itself as a state only produces a total of 117 megawatts. So, adding almost 300 percent more to the local grid is going to end up providing a massive utility boost for the state economy and region, no question. The 300 megawatts don't come free; the planned crypto operation is expected to take 75 megawatts off the table for its own operations. However, even then, the entire project is a net gain for the state.
Great Things Aren't Always Wanted
Unfortunately, even with the clear benefits to power generation for the entire state, local folks aren't thrilled about the pending project. First, crypto mining is not a quiet affair. All those ASIC units needed to crunch the blockchain make a lot of noise, and combined it can seem like a massive jet engine going off. Further, the operation is not a 9 to 5 activity. Blockchain mining warehouses generally run 24/7, not turning off unless maintenance or a replacement is needed. A warehouse of them won't be any quieter.
Second, a massive solar facility is going to add a visible disruption to the area as well. It takes a lot of land and space to build a viable solar farm that pumps out serious power. Again, the locals aren't thrilled about their natural reserve suddenly being overtaken by thousands of solar panels across 1,600 acres. And the maintenance of such a facility is also going to produce a regular amount of by-product and eventual waste as well. Again, not something the locals are interested in.
Not a Sure Deal Yet
The big decision happens with the permit hearing scheduled for June 17, 2021. However, it's very likely that the locals are going to want to have their say as well. Crypto might be a big moneymaker for some, but out in the rural area it's starting to become a bit of a NIMBY issue, the kind of things folks want to stay back in the big city and not start showing up in their backyard.