Snow Is Just Too Much For This Young Pup Who Has Never Seen It Before!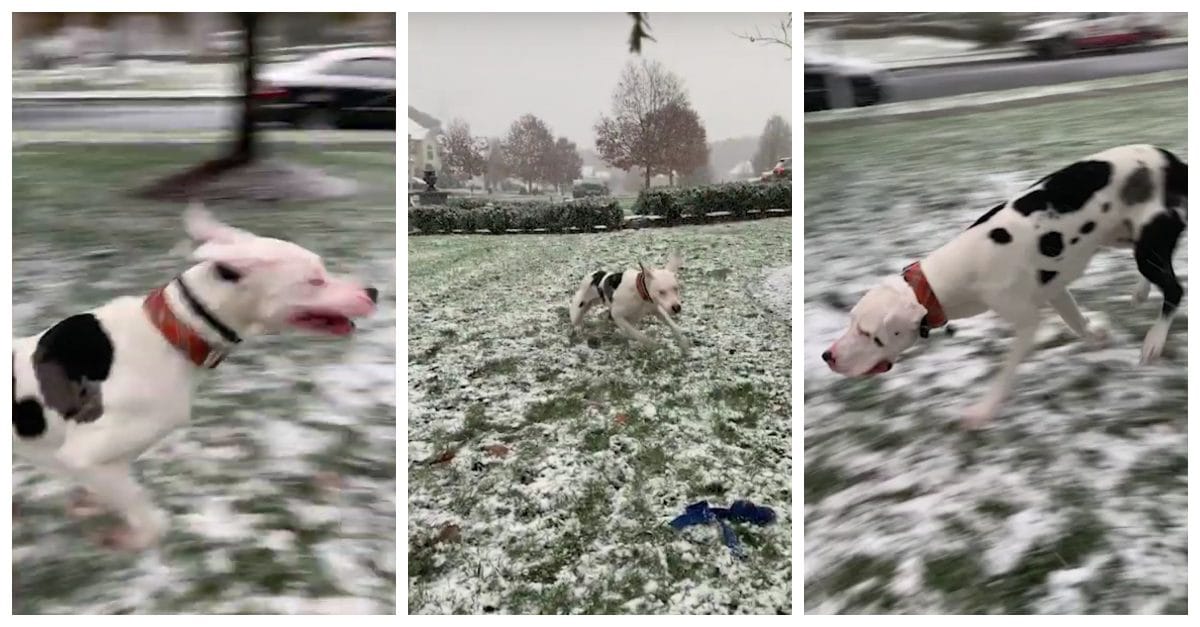 The first snow of the season is always a magical time when children catch snowflakes on their tongues and retired folks reconsider moving to Florida. Kids aren't the only ones who appreciate that first snow, however. Multitudes of animals were born in the warm season, kicking their heels up in the sunshine, and never knowing that there's a new and wilder fun yet to come. People who have raised puppies are quite familiar with this phenomenon, when pups, like kids, go crazy over every new thing. Which is pretty entertaining, considering that just about everything is new to them.
Donovan is an 11-month-old Great Dane puppy who is in training as a service dog. Service dogs lead disciplined lives of helping others which serves as an example to all of us. But it's fun to see them get to kick back and take a break from their job once in a while, too. Donovan lives with Amanda Gonchar in New Jersey and is learning his job to provide dependable support for some person who is waiting for the dog that will offer them new opportunities. In the meantime, Donovan has somehow made it almost a year without seeing snow. Perhaps he's spent part of his life elsewhere, or perhaps the weather was particularly mild for his first few months. Whatever the reason, he's perfectly primed as a pet who has never seen snow. Amanda notices that it's snowing, and she knows Donovan always needs exposure to new experiences as a service dog. Besides, it'll be fun! I wonder if Amanda imagined Donovan had this much excitement pent up in him, just waiting for those first magical flakes to fall.
Amanda's video shows how Donovan reacted to the experience. Did he cringe back inside the house, crawl under a blanket, and swear off the world (like I might)? No! He ran and leaped and slid around in the snow in an ecstasy of winter excitement. His long legs bounding about in the yard, Donovan simply wants to burn off this first-snow magic like it was an energy drink. Think about that the next time you have to scrape the ice off your windshield!
Donovan is a Great Dane pup, which means he makes a very big puppy. He's also a Harlequin, an unusual coloration where the spots of a Dalmatian grow to fit a Great Dane's body. He certainly fits in with the colors of the wintry season! Great Danes take at least two years to grow into their full adult form. Chihuahuas don't have to deal with this, of course.
Donovan's enthusiasm will serve him well for learning the many tasks that a service dog needs to know. Not only does he have to learn great discipline and unusual tasks, but his training will be specialized further to meet the situation of his new owner when the time comes. Let's hope that wherever his new owner awaits him, they'll have snow to enjoy together!
Amanda says that Donovan is a "goofball". This is pretty typical of Great Dane puppies. We're glad to have had the chance to see Donovan being a goofball with so much energy and-er-finesse. Check out the video whenever you need to feel energized.
Way to go, Donovan!
These Hermit Crabs Will Blow Your Mind With Stunning Natural Ritual.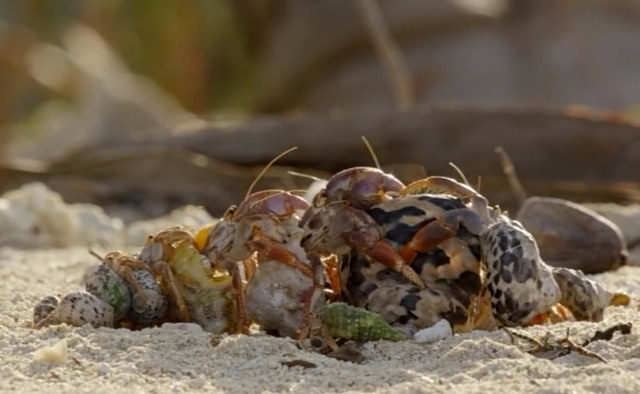 If you are like most people then you are likely fascinated with the ocean and all the creatures inside it. While we can talk forever about massive whales, scuttling squids, and scary sharks, we'd rather highlight a cute little crustacean known as the hermit crab. Now, you've likely heard of the hermit crab and, perhaps, you even know what it looks like. As a member of the superfamily known as the Paguroidea, hermit crabs manage to stand out all on their own. In fact, after learning about this natural ritual that hermit crabs complete, you might even want one of your own!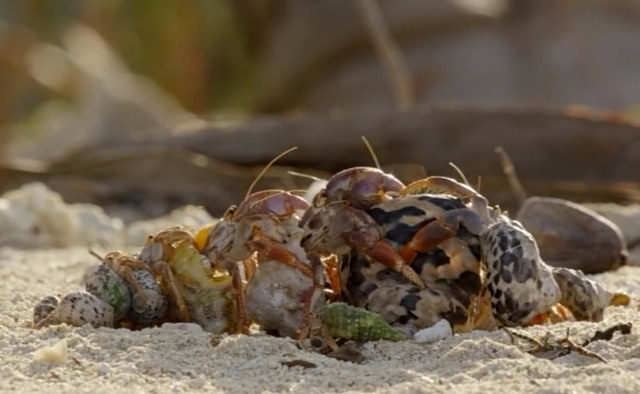 In a post shared on Facebook by a user named Melody Flowers, it was revealed that hermit crabs are always looking for bigger shells to live in. While you probably knew this already, what you didn't realize about this ritual is far more fascinating. According to the post, which has since been backed up by other scientific journals, hermit crabs like to line up next to shells that happen to be too big for them. Hermit crabs can wait for up to eight hours for another crab to come along and try the shell out. Why do these crabs wait next to shells that are too large for them? As it turns out, the first hermit crab is simply waiting for the second crab in line to discard its shell.
So we outlined a natural ritual that hermit crabs undertake when finding a new home. Why is this so fascinating? While you may have summoned up an image of two hermit crabs swapping shells, that isn't entirely accurate. As the second crab lines up behind the shell, more will come to follow. Before long, observers would be able to watch as dozens of hermit crabs all trade shells with one another to ensure that everyone has a comfortable home to live in. The smallest shell of the bunch gets left behind while the shell that started the queue will go to the largest hermit crab of the lot. That's pretty amazing, isn't it? The coordination and cooperation that these hermit crabs have to deploy is nothing short of impressive. If only humans could get along so well when it comes to making to sure everyone is comfortable and safe within their home.
Even though hermit crabs will work together in order to find homes, they are still a competitive species. Gastropod shells can become a limited resource due to a variety of natural and unnatural factors, such as climate change and pollution. When hermit crabs are of a similar size, they are more competitive and violent with one another. When hermit crabs vary dramatically in size, there are more resources available for every member of the group. Hermit crabs are a fascinating sort of creature because they can come in varying sizes with a lifespan ranging between 12 and 70 years. The next time that you see a hermit crab, make sure it has the perfect shell to call home. Maybe it will remember you a couple of decades later!