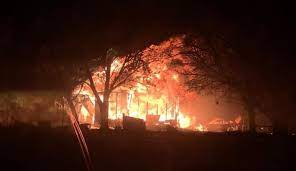 Smart Toddler Saves Firefighter Family From Their Own House Fire
Among home fires, night-time and early morning incidents are among the worst, often catching victims unaware while they are sleeping. That was the case in January when a fire started making its way through the Dahl home. Amazingly, it was their toddler who not only woke up the couple but alerted them to the emergency, allowing the family to get out before being killed in the smoke and flames. Ultimately, their house was for the most part destroyed, but the entire family survived thanks to the 2-year-old son who woke his parents up in time.
Brandon Dahl had enough education and understanding that even with it still being dark outside and in the wee hours of the morning, he went to his mother and told her, "Momma hot!" While what Brandon said wasn't grammatically correct, it was enough for the Dahls to wake up and realize what was going on. They got the entire family awake, dressed enough to get out, and exited the house. The fire moved so fast, had it been another minute they likely would not have made it all alive.
Nathan and Kayla Dahl had their work cut out for them that morning. With a total of five children, the family were a regular appearance in Alvord, TX, just a bit in the northwest direction from Fort Worth. Trying to get everybody up enough to move quickly at 4:30am in the morning in the cold of January might seem like a Grand Canyon task, but their lives were on the line. The fire grew large and hot enough to eventually burn the entire home down.
Ironically, Nathan Dahl knows fire. He serves as a volunteer firefighter for the local fire department and had done so for at least five years prior. That training was instilled in his family. Pre-emptively thinking, Nathan had trained his family on what to do if they had to vacate the home fast. While kids normally panic and try to grab anything that seems precious to them, the Dahl children knew the drill – get up, get dressed and get out. That kind of forward thinking paid off; every family member knew what to do, most importantly, Brandon, who realized the danger first.
When things go off normal is when accidents usually happen. Both Nathan and Kayla had come down with COVID-19 and were recovering, sleeping extra hard from exhaustion, so they didn't realize the fire danger right away. The virus had wiped out their ability to smell, so the obvious smoke wasn't picked up. Even once awake, they never smelled the fire. Worse, the fire alarms in the home never triggered and they were new models. Only Brandon figured out what was needed and what to do.
Once Kayla realized there was an active fire going in the living room and smoke everywhere, she woke everyone else up. That moment was essential, and the family was able to escape unharmed, aside from some smoke exposure and fright. But nobody is thinking otherwise; two-year-old Brandon literally saved his family with his alertness. And the Dahls learned a powerful lesson about smell, over-reliance on untested smoke alarms, and the amazing ability of kids to learn important lessons for life
Generous Farmer Secretly Paid Alabama Residents Pharmacy Bills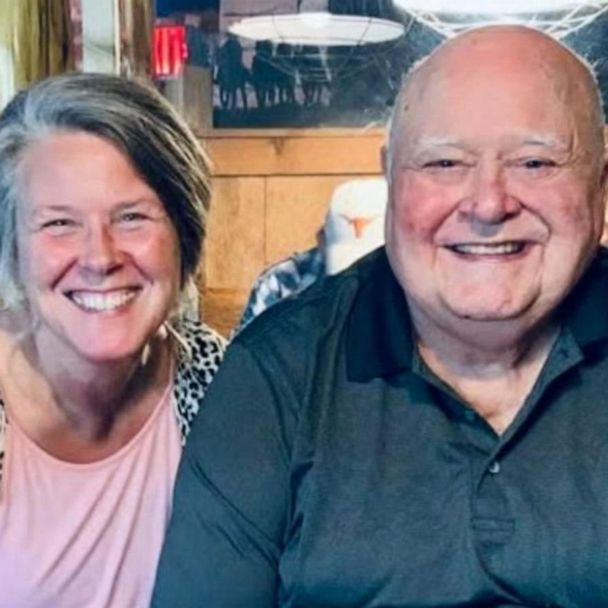 Alabama farmer Hody Childress has recently drawn recognition for his secret deeds of goodwill toward his neighborhood. Childress has been covering people's pharmacy expenses in secret to make it easier for individuals in need to pay for the prescriptions they need. His charitable contributions weren't revealed until after he passed away. People were inspired by his good deeds.
Childress, a farmer for more than 40 years, started paying people's pharmacy bills as a way to give back to his neighborhood. As someone who has been blessed in life, he says, "I wanted to help others who may not be as fortunate."
The people Childress has assisted have been profoundly affected by his unselfish deed of charity. One person thanks Childress for helping them, as they were unable to pay the hefty cost of their chronic condition's medication. "Hody came to my aid when I was unsure how to pay for my prescription. I will always be grateful to him for his kindness because he saved my life "they claim.
Childress's actions have also inspired others in the community to do the same. "I may not have much money to give, but I can definitely spare some for those in need," says one community member. "Hody has set a great example of how one person's kindness can make a big difference in the lives of others."
Childress's secret acts of kindness have not gone unnoticed, and he has been recognized by local organizations and businesses for his generosity. "Hody is a true role model in our community, and we are proud to have him as a member of our community," says a representative of a local pharmacy.
The actions of Hody Childress serve as a testament to the effectiveness of charity and kindness. His discreet gestures of generosity haven't just assisted individuals in need; they've also motivated others to follow in his footsteps. His unselfish acts have had a significant positive impact on many people's lives as well as a long-lasting effect on his town.