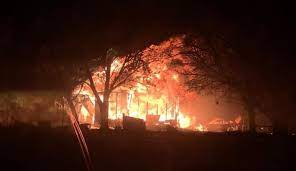 Smart Toddler Saves Firefighter Family From Their Own House Fire
Among home fires, night-time and early morning incidents are among the worst, often catching victims unaware while they are sleeping. That was the case in January when a fire started making its way through the Dahl home. Amazingly, it was their toddler who not only woke up the couple but alerted them to the emergency, allowing the family to get out before being killed in the smoke and flames. Ultimately, their house was for the most part destroyed, but the entire family survived thanks to the 2-year-old son who woke his parents up in time.
Brandon Dahl had enough education and understanding that even with it still being dark outside and in the wee hours of the morning, he went to his mother and told her, "Momma hot!" While what Brandon said wasn't grammatically correct, it was enough for the Dahls to wake up and realize what was going on. They got the entire family awake, dressed enough to get out, and exited the house. The fire moved so fast, had it been another minute they likely would not have made it all alive.
Nathan and Kayla Dahl had their work cut out for them that morning. With a total of five children, the family were a regular appearance in Alvord, TX, just a bit in the northwest direction from Fort Worth. Trying to get everybody up enough to move quickly at 4:30am in the morning in the cold of January might seem like a Grand Canyon task, but their lives were on the line. The fire grew large and hot enough to eventually burn the entire home down.
Ironically, Nathan Dahl knows fire. He serves as a volunteer firefighter for the local fire department and had done so for at least five years prior. That training was instilled in his family. Pre-emptively thinking, Nathan had trained his family on what to do if they had to vacate the home fast. While kids normally panic and try to grab anything that seems precious to them, the Dahl children knew the drill – get up, get dressed and get out. That kind of forward thinking paid off; every family member knew what to do, most importantly, Brandon, who realized the danger first.
When things go off normal is when accidents usually happen. Both Nathan and Kayla had come down with COVID-19 and were recovering, sleeping extra hard from exhaustion, so they didn't realize the fire danger right away. The virus had wiped out their ability to smell, so the obvious smoke wasn't picked up. Even once awake, they never smelled the fire. Worse, the fire alarms in the home never triggered and they were new models. Only Brandon figured out what was needed and what to do.
Once Kayla realized there was an active fire going in the living room and smoke everywhere, she woke everyone else up. That moment was essential, and the family was able to escape unharmed, aside from some smoke exposure and fright. But nobody is thinking otherwise; two-year-old Brandon literally saved his family with his alertness. And the Dahls learned a powerful lesson about smell, over-reliance on untested smoke alarms, and the amazing ability of kids to learn important lessons for life
Brave 12-Year-Old Girl Saves Family from Carbon Monoxide Poisoning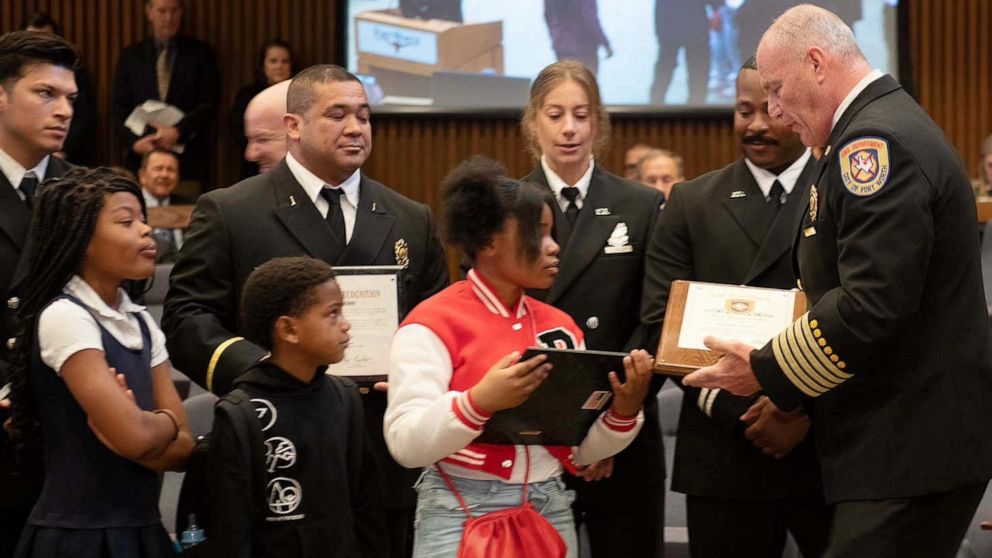 In a remarkable act of courage and quick thinking, 12-year-old Jaziyah Parker from Fort Worth, Texas, became a true hero when she saved her family from a dangerous situation. Jaziyah's keen observation and immediate action prevented a potential tragedy from unfolding.
One day, while Jaziyah was at home, she noticed something was wrong. Her mother and younger brother began to feel sick and lose consciousness. Jaziyah didn't panic but instead sprang into action. She grabbed the phone and dialed 911, desperately seeking help. In the recording of the 911 call, Jaziyah can be heard saying, "Something wrong with my mama. Can you hurry up and come?" Her plea for assistance was a crucial step that would ultimately save her entire family.
Little did Jaziyah know, her family's home was filling up with a silent but deadly gas called carbon monoxide. This odorless and colorless gas can be extremely harmful and even fatal when inhaled. But Jaziyah's sharp instincts and timely call for help prevented a tragic outcome. Her actions ensured that her family received the necessary assistance in time.
The Fort Worth Fire Department recognized Jaziyah's bravery and quick thinking during a special ceremony held on May 23, 2023. The firefighters honored her for her heroic act, commending her for the bravery she displayed in a challenging situation. Jaziyah's actions exemplify the importance of staying calm and taking action during emergencies.
Carbon monoxide poisoning is a serious concern, as it can occur in any home due to faulty appliances, heating systems, or ventilation issues. This incident serves as a reminder for everyone to have carbon monoxide detectors installed in their homes and to be aware of the signs and symptoms of poisoning. Symptoms such as dizziness, headaches, nausea, and confusion should never be ignored, as they could indicate carbon monoxide exposure.
Jaziyah's story is an inspiration to us all. Her courage and quick response saved her family from a potentially fatal situation. She serves as a shining example of how even young individuals can make a significant impact and help those in need. Her actions remind us that heroes can emerge at any age, and we should always be prepared to lend a helping hand in times of crisis.