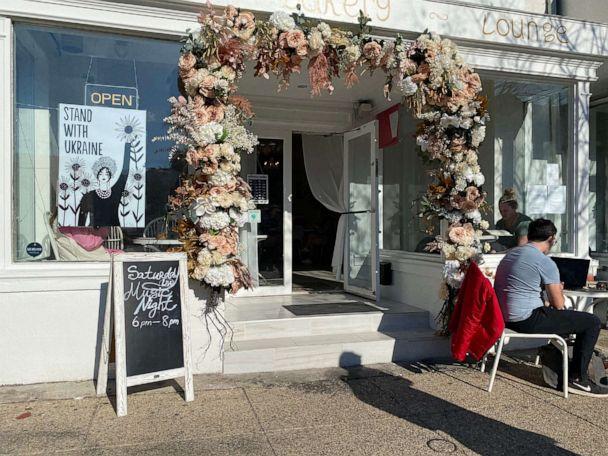 Sisters' Bakery Fundraiser for Ukrainian Cause Gets Massive Community Support
In the suburbs of Kyiv, where Russian missiles and bombs are a constant threat, Vira Derun's parents reside. She's in constant fear for their safety as well as her grandmother's.
While her dad is serving in the Ukrainian military, her mom and grandma are defending their home and providing refuge to community members whose dwellings have been damaged or destroyed by the conflict therein.
When asked why her family declined to use their American visas to travel to the United States and leave her childhood home, Derun said she begged them numerous times to come. They want to stay and help their community.
Derun, along with her sister, Anastasiia, opened a bakery in Washington, D.C., to earn money for the people of Ukraine.
Derun says her father's reaction when she asked him not to fight was, "If I don't do it, then who will?"
D Light Cafe & Bakery is owned by the sisters in the Adams Morgan district of Washington, D.C.
In a week, Derun says the café's fundraiser got $7,000 for Ukrainian assistance, with customers lining up down the street to support their bakery.
"My mom, she is not an emotional person," Derun said. However, as Derun talked about the support that the bakery's fundraising efforts got, she says her mother just kept weeping. "She expresses her gratitude to every one of you. There was a moment when she said, "Please tell them how much we appreciate what they're doing and how much they are a hero."
"I've been coming here since it started," remarked retired financial officer Bill Lammers. It was a month ago that a GoFundMe was started by him and some of his neighbors in response to an attack by arsonists on the business a few months back. The same GoFundMe is now being used to raise money for Ukraine for those who are unable to visit the store.
There have been many people injured by COVID, but because this one is so unique to the conflict, a lot of folks have stepped up and stood forward," said Lammers.
On Tuesday, Clarice Gee made her first trip to the bakery. When the retired nurse inquired about the bakery, she stated she had relatives in Ukraine, so she wanted to help out.
Because of this, many people have been forced to relocate, either for work or because of the war's effects on family relationships. That is why it is difficult," Gee remarked. However, she started her small contribution to the bakery as a gesture of solidarity with the Ukrainian people.
During a spring break shopping trip to Adams Morgan, American University student Reagan Bauer learned that D Light Cafe & Bakery, where he was doing his shopping, is owned by Ukrainians.
"As college students, we don't have a lot of money to give," remarked Bauer. Even if we just patronize Ukrainian-owned businesses, we're helping the cause.
As much as Derun says she is overjoyed by the outpouring of support and encouragement, she says she weeps constantly for the deaths of children in her homeland.
He said, "You can reconstruct buildings, individuals can restore your mental state after a battle, it's great. "Psychologists and psychiatrists are part of the medical profession. What do you do when life is over? Six-year-olds have a unique perspective on life. Simply said, it's unjust.
You don't count how many years have passed; you count how many lives have been impacted by your activity. "I must save as many children as I possibly can."
AI, Childhood Images and a Holocaust Survivor Finding Her History Again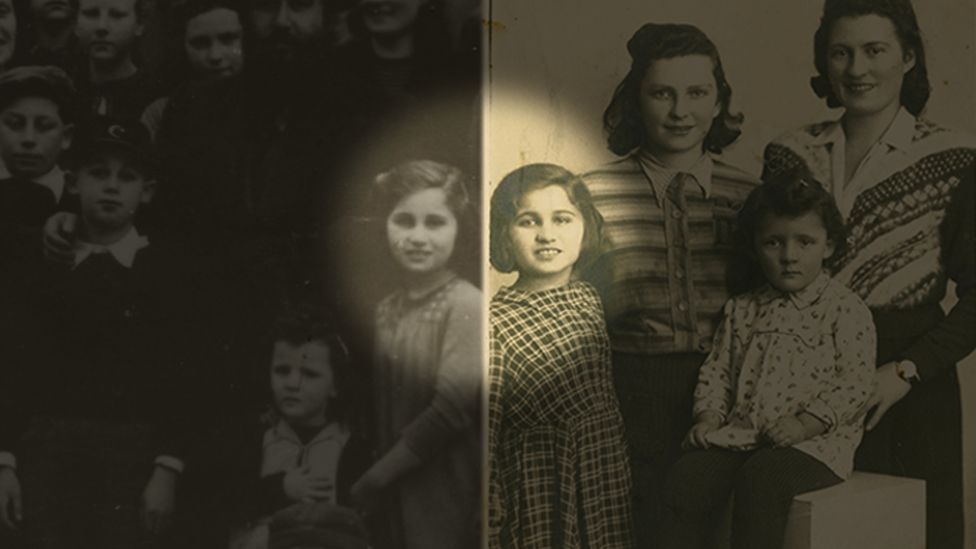 The first half the 20th century was not a good one for Blanche Fixler. As a Jew, she was a target for the Nazis, who succeeded in killing at least 6 million of her countrymen. They were so close to Fixler, at one point she was hiding underneath a bed trying not to breathe. Had she made a noise, the Nazi troops searching the room she was in would have grabbed her in an instant. Through luck, fear, feistiness and perseverance, Fixler survived the Holocaust.
Now, almost some 80 years later, Blanche Fixler is relieving history thanks to artificial intelligence, or AI. A program written by Daniel Pratt, also known as a engineer at Google, has become extremely effective at matching people's faces to their parts in history. In fact, it was so effective, it had a direct impact on Fixler; the software found her face in a historical image from the war period that no one previously knew was Blanche at all. She was just another face of thousands lost until she wasn't.
Dubbed "Numbers to Names," Pratt's program relies on the technology of facial recognition to do its work. While a person's appearance might change over time, their facial structure doesn't. And that makes for a comparable identification when the details are run through the thousands of calculations per second via the software.
In some respects, the software works with the logic of connecting dots. As it makes connections, it builds on that library and makes more connections. Many photos may have one or even two connections, but they still have five or a dozen more than are unknown. By constantly running and making new connections, the software persistently whittles away at the challenge. As it turned out, one of those successes was Blanche Fixler.
Blanche Fixler today is at the ripe age of 86. She is a world away from Germany and Poland and the nightmare she lived through, ensconced in the urban distance of New York. However, thanks to Pratt's program, Fixler has now been identified as a child in two historical photos. Pratt's software did the hard work and connected the dots.
Among the many who were grabbed, rounded up and killed in Poland, Fixler's entire family were victims of the Nazis. At the time, Blanche's name was Bronia to her family, but that was left in the past as she survived the war. Her luck was made possible by an aunt who hid Fixler from the soldiers regularly looking for Jews in hiding. When Fixler saw the photos that had her in them, she also identified her aunt as well as other relatives. That in turn creates more connections that Pratt and those using the software can benefit from in their ongoing work of identification.
The work has been partnered with the U.S. Holocaust Memorial Museum, and it continues to be worked on to provide closure and dignity for the thousands of families related to the victims of the Holocaust. By personalizing the faces of the 6 million, they gain a confirmed history versus being nameless and unknown among the masses lost.