Should Toddlers Have Tablets? If You're Responsible, Why Not?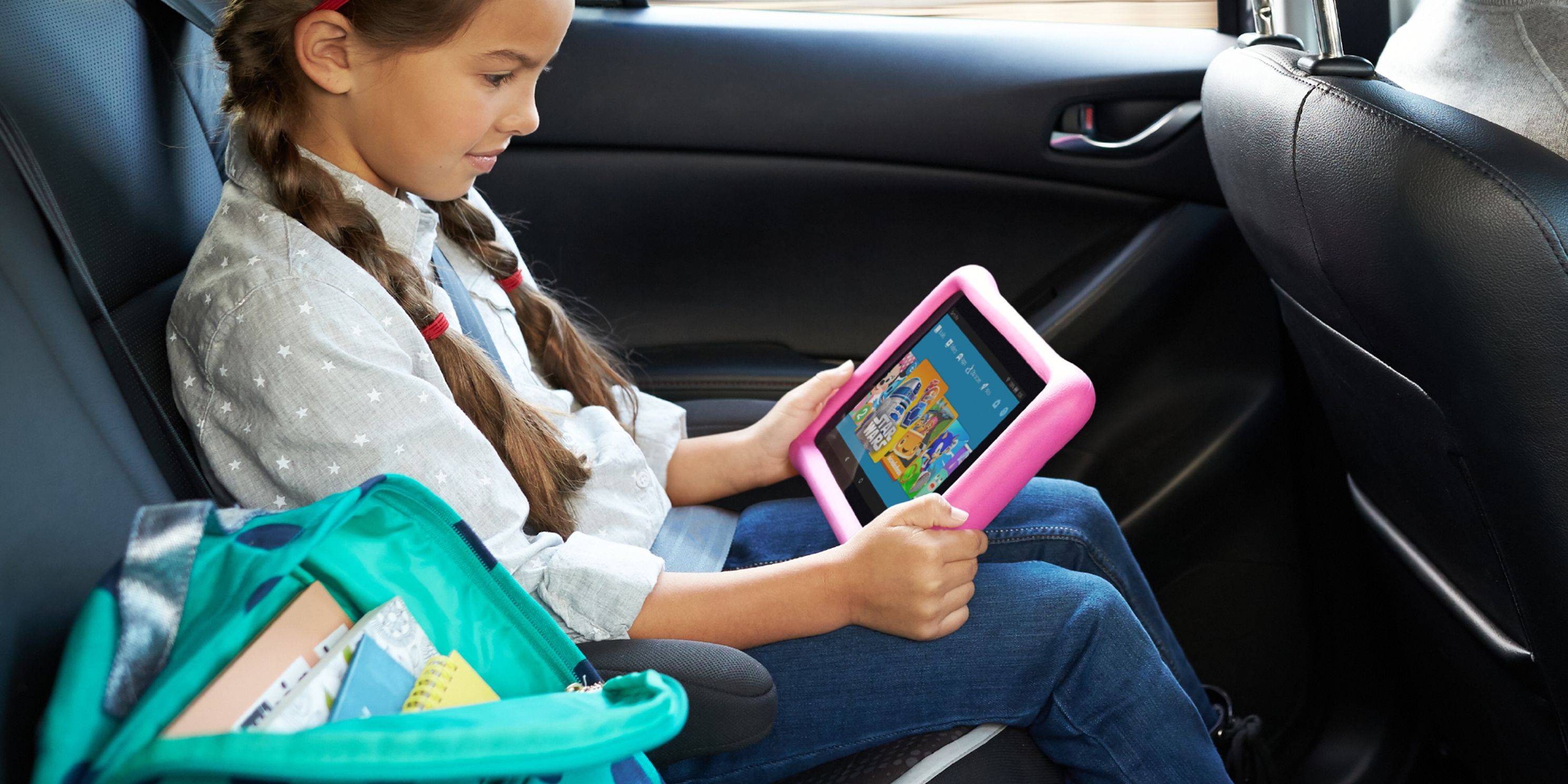 There's no denying that we live in a digital world. Everywhere you look, you find computers, mobile devices, and screens – so many screens. Sometimes, it seems like the world is encased behind glass, and we can only view it through apps and social media.
However, that's the power of progress. Decades ago, it was a fantasy to talk face-to-face with someone across the world. Now, you can do it from virtually anywhere. Technology has brought us closer together and enabled seismic changes in our daily lives.
That being said, too much time in front of a screen can worsen our physical and emotional health.
So, if screen time is bad for adults, what does that mean for kids?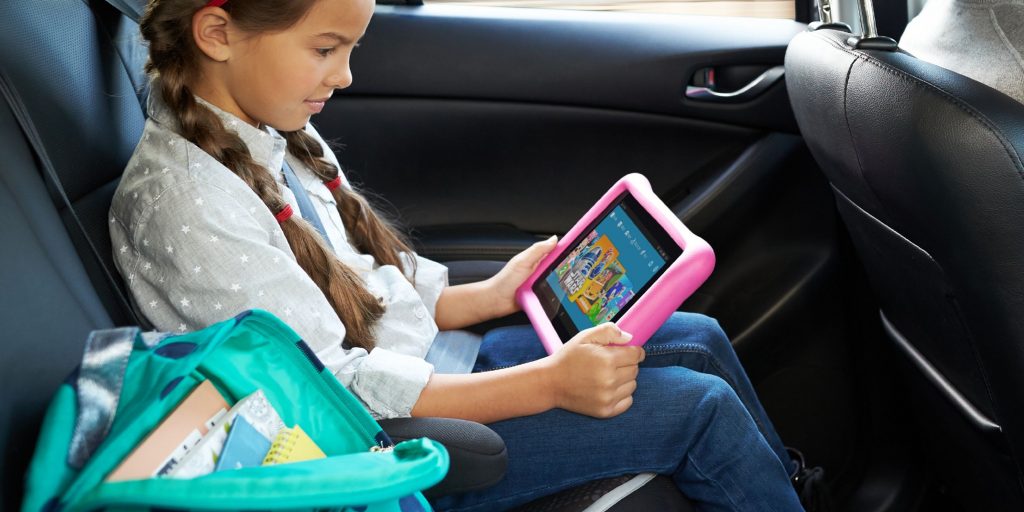 Depending on who you ask, a tablet is either a godsend or a tool of the devil. For parents who need a break, a tablet is the best thing since the pacifier.
On the other hand, parents who watch the news believe that any screen time is just asking for trouble.
Fortunately, as with everything else in this world, it's all about finding a balance. My thoughts? What's the harm in a little interactive entertainment now and again?
To be clear, I'm not advocating for unlimited screen time. My kids still have to grow up as a human being, not a robot. I understand that more time on a tablet can lead to a variety of problems later on.
Science also backs me up here. According to the American Academy of Pediatrics, the limit for screen time should be one hour per day for children under five. This includes everything from smartphones to regular old television.
What's the danger? Well, according to recent studies, toddlers that spent several hours per day on a tablet scored much lower on various cognitive and developmental tests. These tests are designed to assess a child's motor functions, such as stacking blocks or matching shapes.
The problem with too much screen time is that kids don't learn how to interact with the real world. A perfect example of this was when my child was using a coloring book for the first time.
Instead of scribbling with the crayon as I expected her to, she touched the tip to a color on the side. Then, she tapped the section she wanted to fill in, just like on her tablet. She did this a couple of times until she got frustrated that nothing was happening.
At first, I was sure that the tablet had to go. However, after composing myself, I simply showed her how to do it, and she picked it up relatively quickly.
And that's the point. Children only repeat what they're shown. If you stick them in front of a tablet all day, they will only learn how to push buttons. If you play with them and show them how to use toys, that's what they'll do.
So, is the tablet an evil invention or a useful tool? I'm leaning toward the latter. My toddler isn't just watching – she's learning. Her tablet provides a world of knowledge at her fingertips.
Let the tablet provide some much-needed respite when you need a few moments to yourself, and then take it away when it's time to interact with the real world. Like everything else, moderation is key. Also, don't use the tablet as a bargaining chip. You'll only teach bad habits that way.
Remember, we live in a digital world. Our kids will have to use these devices at some point, so why not teach responsible behavior at a young age?
Yes, my three-year-old has a tablet, and that's okay. Don't @ me, though.
The little boy shares a special moment with a police officer during a protest rally for George Floyd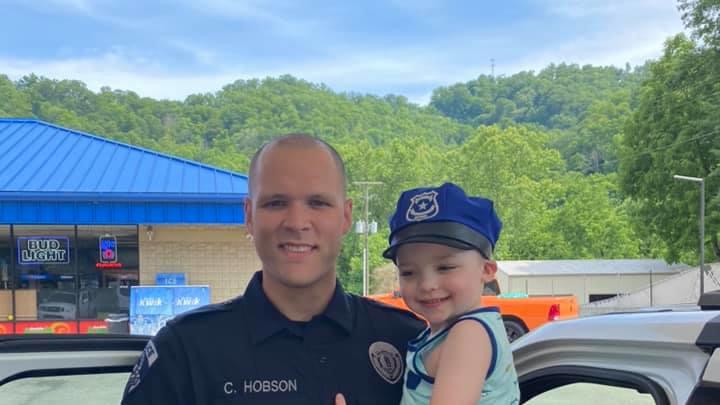 The ruthless killing of George Floyd has caused a thunderous uproar and rage throughout the world. In Winston-Salem, NC, hundreds of people gathered to protest against the killing of Floyd. They took to one knee for 8 minutes and 46 seconds that is the exact length of time former police officer Derek Chauvin had shoved his knee onto Floyd's neck which resulted in Floyd's death. The killing of George Floyd has become a symbol of injustice not only in American society but throughout the world. "Say no to racism" has been the most trending topic in all regions of the globe. In this particular incident, it was a black man who was the victim and this is not the only time it has happened. Several cases have occurred which demonstrated the lack of compassion and justice in the way law enforcement has dealt with individuals from minority racial groups.
Yolanda Williams Dickey, a resident of Winston-Salem, NC, was driving by the protest when she decided she wanted her family to be part of this protest as a sign of solidarity against discrimination against the minority groups. She went home to pick up her husband and son, who were glad they got a chance to be part of this historic protest. For her little son, Kamari it was quite the experience. He had never seen a protest rally before this. He saw a lot of anger and pain in the faces of the protestors. He could also see his parents being very emotional too. His parents had told him what the protest was about and how Floyd had been murdered. Kamari couldn't understand why the former police officer did what he did to George Floyd.
Kamari's attention went to the police officers on the sidelines. He watched them very closely as they stood by making sure there was no violence at the protest. Kamari had always wanted to a police officer himself but now his mother was concerned that after this incident, maybe he would not want to be one. Most of the toys that Kamari had were related to the police and he spent most of his days playing with them. He often told his parents that when he grows up he wanted to be a police officer so he could catch the bad guys. This unfortunate killing of George Floyd might have shattered the dreams of the little boy. At the protest, as the family moved closer to the police officers, Kamari approached Sgt. Dan Battjes, who was sitting on his motorcycle.
Kamari formally introduced himself to the police officer, who was very kind and friendly to the boy. After a few minutes of talking, Kamari said goodbye to the officer by a friendly fist pump. While the citizens of the country are demonstrating against the police and there is an unbelievable level of anger toward law enforcement, this little boy kept no hatred in his heart. The innocence of the little boy showed the resilience of the American community. One incident cannot dismantle years of peaceful coexistence. Yes, there have been cases where the minority communities have been discriminated and there should be strict actions and reforms against such incident but Americans still need to live together. The dream of Kamari to become a police officer might still be alive. The question remains, is the dream of a multi-racial America living with each other with love, compassion, and tolerance still alive? Only time will tell if this dream is alive.