Should Toddlers Have Tablets? If You're Responsible, Why Not?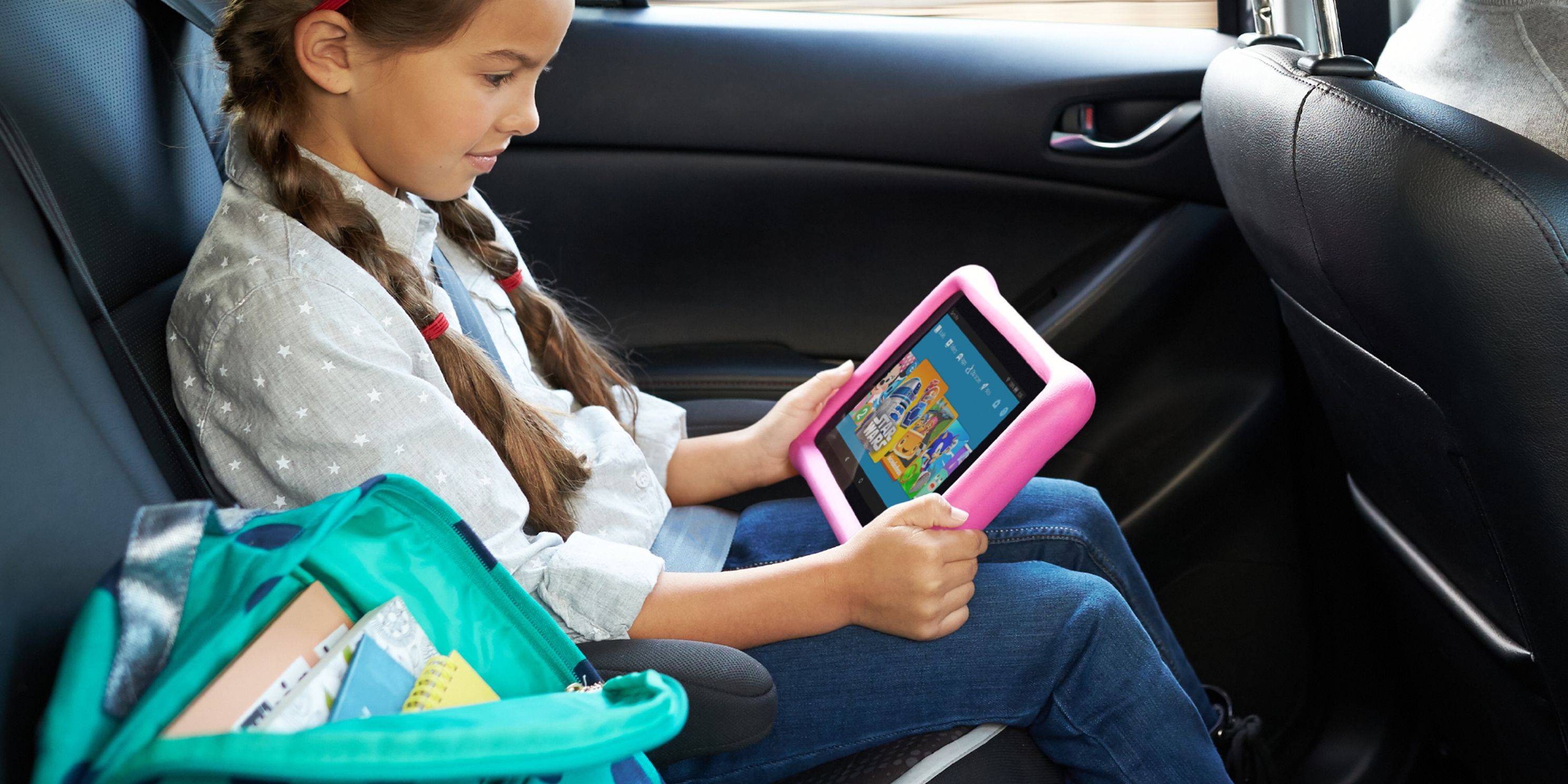 There's no denying that we live in a digital world. Everywhere you look, you find computers, mobile devices, and screens – so many screens. Sometimes, it seems like the world is encased behind glass, and we can only view it through apps and social media.
However, that's the power of progress. Decades ago, it was a fantasy to talk face-to-face with someone across the world. Now, you can do it from virtually anywhere. Technology has brought us closer together and enabled seismic changes in our daily lives.
That being said, too much time in front of a screen can worsen our physical and emotional health.
So, if screen time is bad for adults, what does that mean for kids?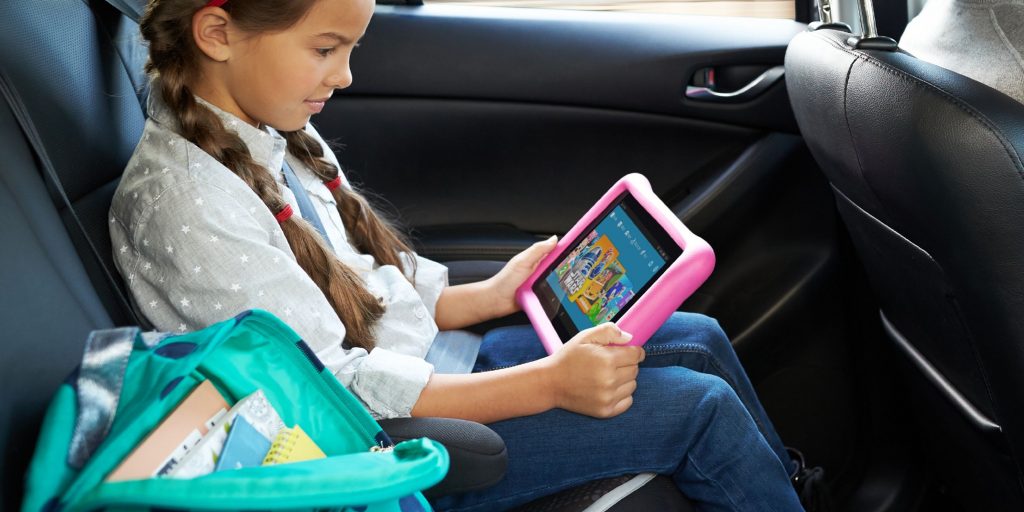 Depending on who you ask, a tablet is either a godsend or a tool of the devil. For parents who need a break, a tablet is the best thing since the pacifier.
On the other hand, parents who watch the news believe that any screen time is just asking for trouble.
Fortunately, as with everything else in this world, it's all about finding a balance. My thoughts? What's the harm in a little interactive entertainment now and again?
To be clear, I'm not advocating for unlimited screen time. My kids still have to grow up as a human being, not a robot. I understand that more time on a tablet can lead to a variety of problems later on.
Science also backs me up here. According to the American Academy of Pediatrics, the limit for screen time should be one hour per day for children under five. This includes everything from smartphones to regular old television.
What's the danger? Well, according to recent studies, toddlers that spent several hours per day on a tablet scored much lower on various cognitive and developmental tests. These tests are designed to assess a child's motor functions, such as stacking blocks or matching shapes.
The problem with too much screen time is that kids don't learn how to interact with the real world. A perfect example of this was when my child was using a coloring book for the first time.
Instead of scribbling with the crayon as I expected her to, she touched the tip to a color on the side. Then, she tapped the section she wanted to fill in, just like on her tablet. She did this a couple of times until she got frustrated that nothing was happening.
At first, I was sure that the tablet had to go. However, after composing myself, I simply showed her how to do it, and she picked it up relatively quickly.
And that's the point. Children only repeat what they're shown. If you stick them in front of a tablet all day, they will only learn how to push buttons. If you play with them and show them how to use toys, that's what they'll do.
So, is the tablet an evil invention or a useful tool? I'm leaning toward the latter. My toddler isn't just watching – she's learning. Her tablet provides a world of knowledge at her fingertips.
Let the tablet provide some much-needed respite when you need a few moments to yourself, and then take it away when it's time to interact with the real world. Like everything else, moderation is key. Also, don't use the tablet as a bargaining chip. You'll only teach bad habits that way.
Remember, we live in a digital world. Our kids will have to use these devices at some point, so why not teach responsible behavior at a young age?
Yes, my three-year-old has a tablet, and that's okay. Don't @ me, though.
A Call to Change by An Amazing Third Grade Class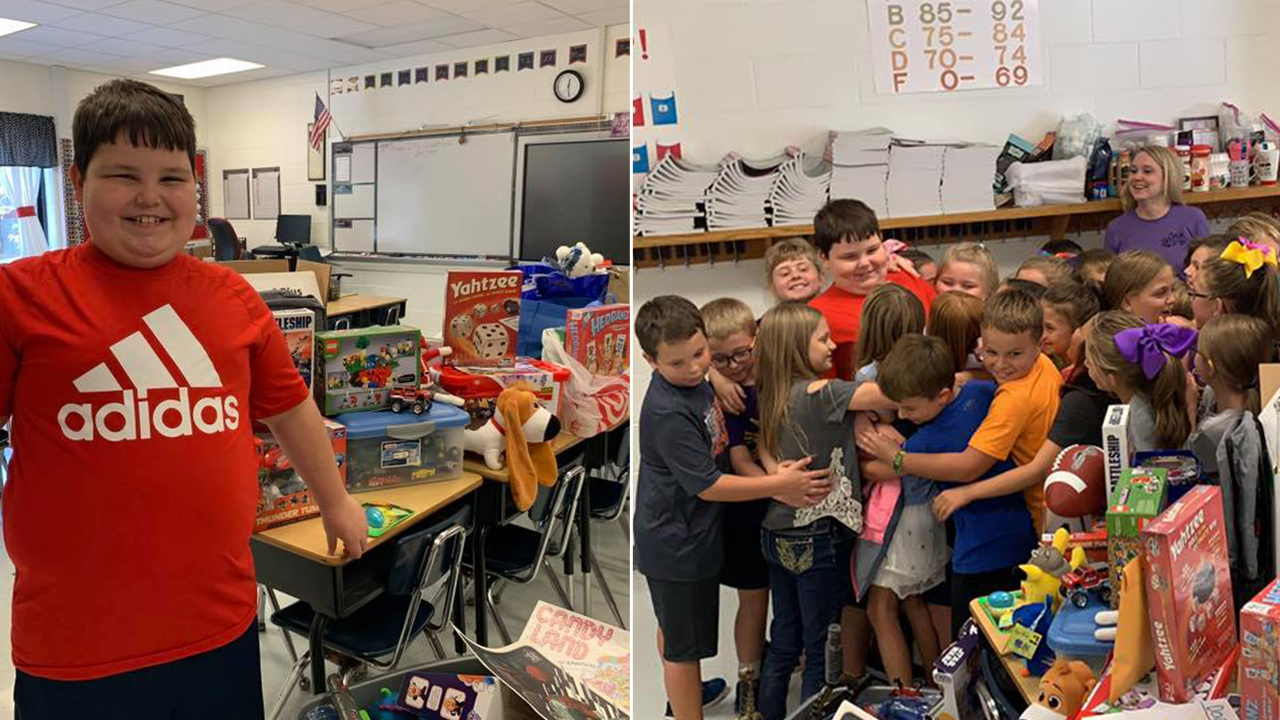 I have always believed that hate and greed are things that humans are taught- that they are learned behaviors- not characteristics that we are born with. Children are pure and, unless taught otherwise, they are full of love and compassion. This story encompasses this theory more than any other I have ever seen.
Just a few weeks ago on September 21, 2019, sweet and lovable eight year old Daniel Hunt's and his family's Tennessee home went up in smoke, along with their possessions. This included all of Daniel's beloved toys. What was a devastating blow to this child did not stop him from being the happy and friendly kid on campus.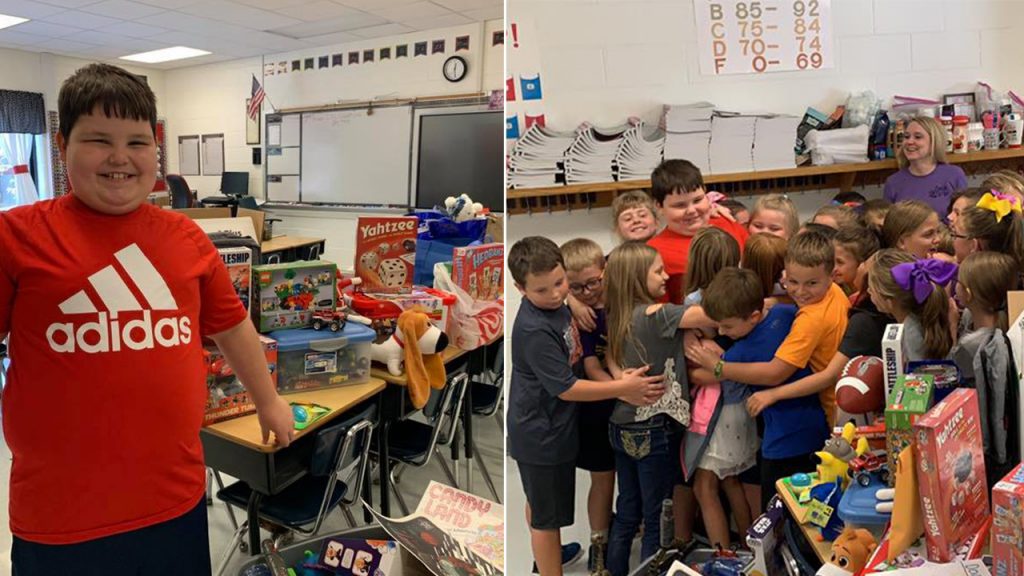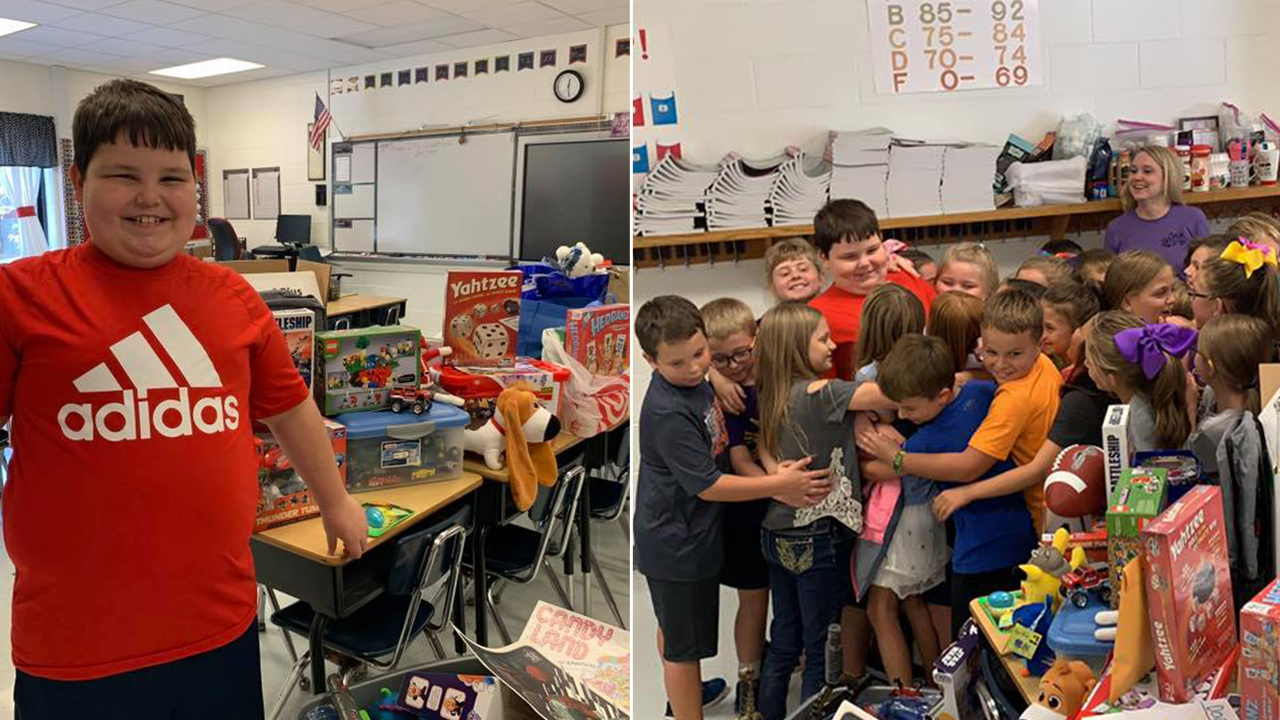 More touching, though, is his classmates' response. It started with being overly friendly- making an extra effort to play with him, holding doors for him, even sharpening his pencils for class- but sweet Daniel could have never guessed just how far it would go.
After being sent on an errand by the teacher, Daniel Hunt returns to his classroom to find a large pile of toys and classmates yelling, "Surprise!" Turns out, his teachers and classmates had been secretly collecting toys for Daniel. This group of 8 year olds had such compassion for their classmate that they put extreme effort into replacing the possessions that kids love most- his toys.
And, in true Daniel Hunt fashion, while being elated at his new toys, he responded in a way that most adults would not: He turned to his classmates first- before even approaching his new toys- to say, "I love it!" and called them all in for a giant group hug.
These selfless, loving, and compassionate acts from such young hearts is incredibly touching. At the same time, it calls us to question ourselves. When is the last time we have given so selflessly to others in need? As adults, it is so easy to worry about whether our bills are paid as opposed to caring for others as we should. Not these young children- they simply worried that their friend had nothing to play with.
This group of eight years olds- both Daniel and his classmates- can inspire the world to be different. They can remind us of the compassion that we should show other humans. They can remind us of the joy of giving. It is time that we learn to give again.
People are in need year round, so there is always a reason to give, but this time of year is a great time to start. With the holidays quickly approaching, we should bear in mind the families who cannot afford to buy their children Christmas presents, the elderly who have no family to visit them, the single moms and dads who are merely trying to keep their heads above water, the families with no heat for the winter, and those with no home at all.
Let's take a lesson from these incredible children and find the love that we were born with to give to others what they need this year and every year to come.