Should Toddlers Have Tablets? If You're Responsible, Why Not?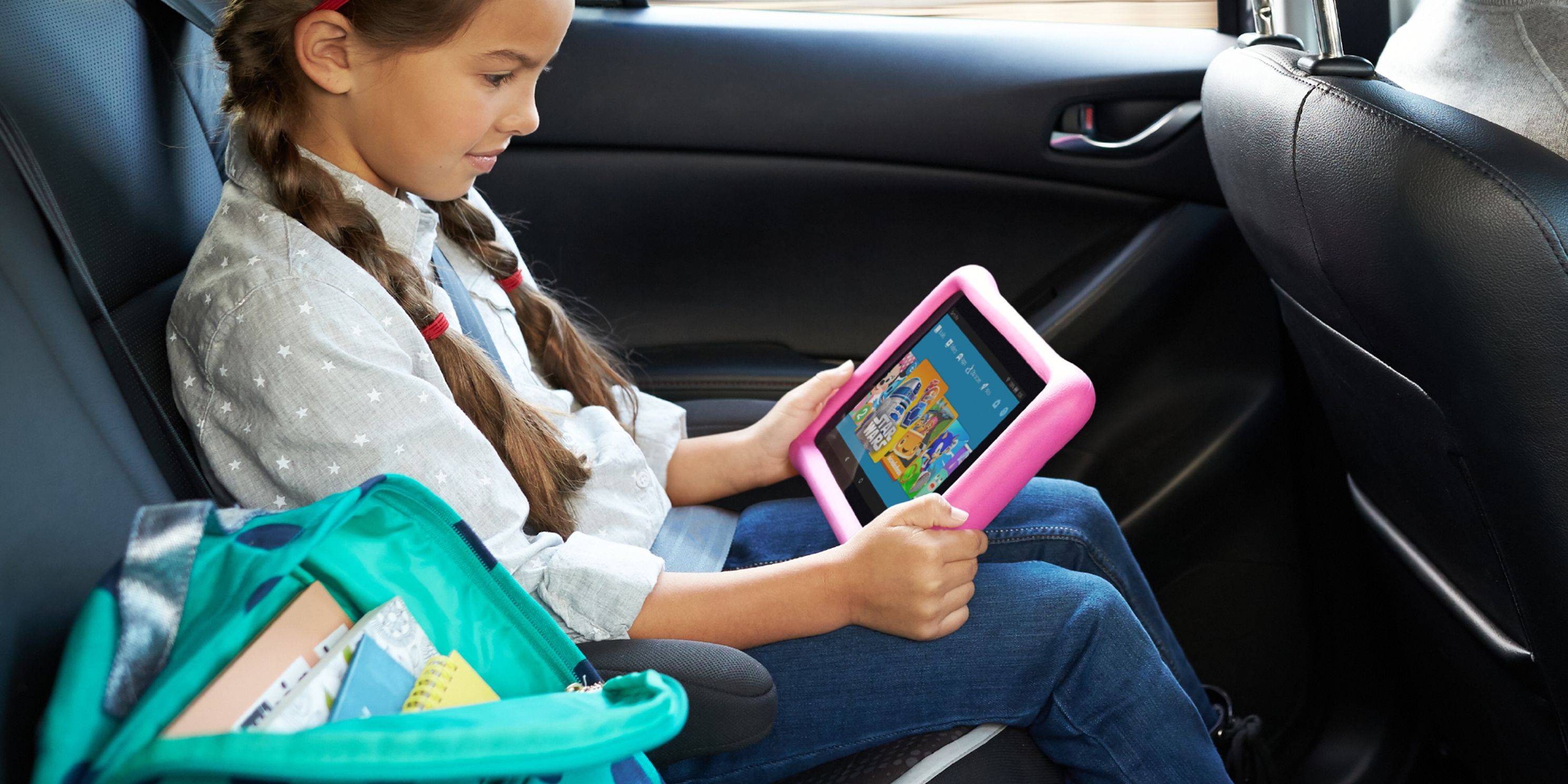 There's no denying that we live in a digital world. Everywhere you look, you find computers, mobile devices, and screens – so many screens. Sometimes, it seems like the world is encased behind glass, and we can only view it through apps and social media.
However, that's the power of progress. Decades ago, it was a fantasy to talk face-to-face with someone across the world. Now, you can do it from virtually anywhere. Technology has brought us closer together and enabled seismic changes in our daily lives.
That being said, too much time in front of a screen can worsen our physical and emotional health.
So, if screen time is bad for adults, what does that mean for kids?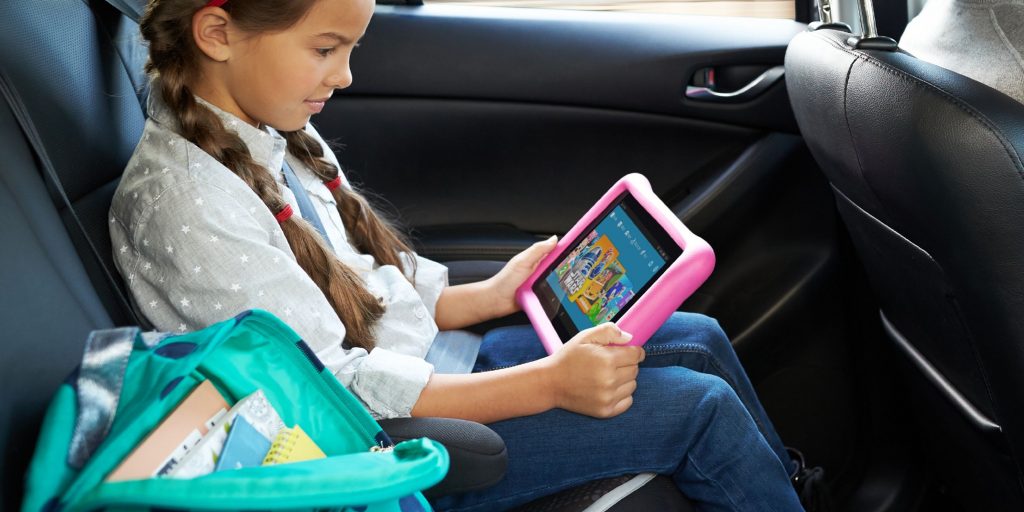 Depending on who you ask, a tablet is either a godsend or a tool of the devil. For parents who need a break, a tablet is the best thing since the pacifier.
On the other hand, parents who watch the news believe that any screen time is just asking for trouble.
Fortunately, as with everything else in this world, it's all about finding a balance. My thoughts? What's the harm in a little interactive entertainment now and again?
To be clear, I'm not advocating for unlimited screen time. My kids still have to grow up as a human being, not a robot. I understand that more time on a tablet can lead to a variety of problems later on.
Science also backs me up here. According to the American Academy of Pediatrics, the limit for screen time should be one hour per day for children under five. This includes everything from smartphones to regular old television.
What's the danger? Well, according to recent studies, toddlers that spent several hours per day on a tablet scored much lower on various cognitive and developmental tests. These tests are designed to assess a child's motor functions, such as stacking blocks or matching shapes.
The problem with too much screen time is that kids don't learn how to interact with the real world. A perfect example of this was when my child was using a coloring book for the first time.
Instead of scribbling with the crayon as I expected her to, she touched the tip to a color on the side. Then, she tapped the section she wanted to fill in, just like on her tablet. She did this a couple of times until she got frustrated that nothing was happening.
At first, I was sure that the tablet had to go. However, after composing myself, I simply showed her how to do it, and she picked it up relatively quickly.
And that's the point. Children only repeat what they're shown. If you stick them in front of a tablet all day, they will only learn how to push buttons. If you play with them and show them how to use toys, that's what they'll do.
So, is the tablet an evil invention or a useful tool? I'm leaning toward the latter. My toddler isn't just watching – she's learning. Her tablet provides a world of knowledge at her fingertips.
Let the tablet provide some much-needed respite when you need a few moments to yourself, and then take it away when it's time to interact with the real world. Like everything else, moderation is key. Also, don't use the tablet as a bargaining chip. You'll only teach bad habits that way.
Remember, we live in a digital world. Our kids will have to use these devices at some point, so why not teach responsible behavior at a young age?
Yes, my three-year-old has a tablet, and that's okay. Don't @ me, though.
Experts Warn Pet Owners About The Dangers Of Himalayan Salt Lamps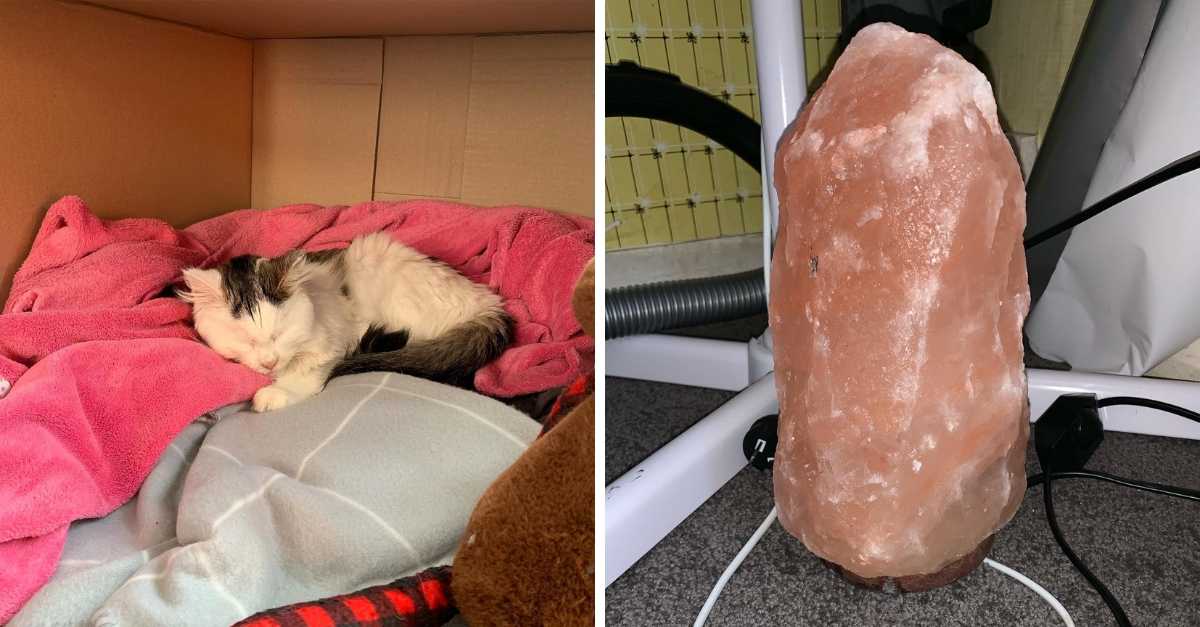 Pet owners are always looking to make sure that their four legged friends are safe and sound. It only makes sense, right? Our pets look to us for food, shelter and care. If we are not going to look out for them, who will? Now that Himalayan salt lamps are steadily rising in popularity, pet owners have been looking into the potential benefits that they have to offer.
These benefits are numerous to the owner but are these salt lamps truly safe for the pet? It is a question that certainly deserves answering. They might be a great addition to the home but these advantages could come at a cost to your pet. In a best case scenario, the lamps clean the air in the home and allow us to get a good night's sleep.
They are also said to offer a marked improvement to our serotonin levels. One woman has a horror story to offer about her cat and it is disconcerting, to say the least. The hidden dangers of these lamps need to be exposed, so that no other pets are forced to suffer from a similar fate. That's what makes this story such an important one to pass along and share with fellow pet owners.
After all, there are no shortage of people out there who are probably blissfully unaware of the issues that these lamps present. They reside at the intersection between home decoration and vital self care. It is easy to see why so many pet owners have already fallen under their spell. Maddie Smith was forced to wake up to a pet owner's worst nightmare recently.
Her cat was not behaving in her usual manner. Something was wrong with poor Ruby but Maddie was not sure what it was. Initially, she believed that the cat was simply feeling chilly. She tried her best to warm up Ruby and left for work. Unfortunately, the cat's condition slowly started to worsen. By the time Maddie was able to come back home, she could tell that something was seriously wrong with the cat.
When she took the animal to the vet's office, the connection between her condition and the Himalayan salt lamp that was being used had been revealed. Humans must avoid excessive exposure to salt and pets experience the same risk factors. These lamps release a sizable amount of salt into the air, causing pets to go through all sorts of harmful side effects.
If Maddie had not brought her pet to the vet's office when she had, we shudder to think of what may have happened next. Lamp owners need to take the proper precautions going forward. It all starts with proper lamp storage. The lamp cannot and should not be kept in an area that pets have easy access to. The owner should be storing the salt lamp far away from their animal.
Maddie's Facebook post about the matter was shared far and wide. She wanted to make sure that other pet owners did not make the same mistake as she did. It is easy to see how these errors happen, though. We mean well and we try our best to keep our homes looking and feeling nice. The last thing that any pet owner wants is to hurt their best friend.
Please do your part to assist other pet owners who might be experiencing similar issues by sharing this story. If you know someone who owns a pet and a Himalyan salt lamp, this is your chance to set things right. Ruby may have been licking this lamp excessively but she is going to be OK now! Let's do our part to make sure that other pet owners do not have to learn this lesson the hard way.