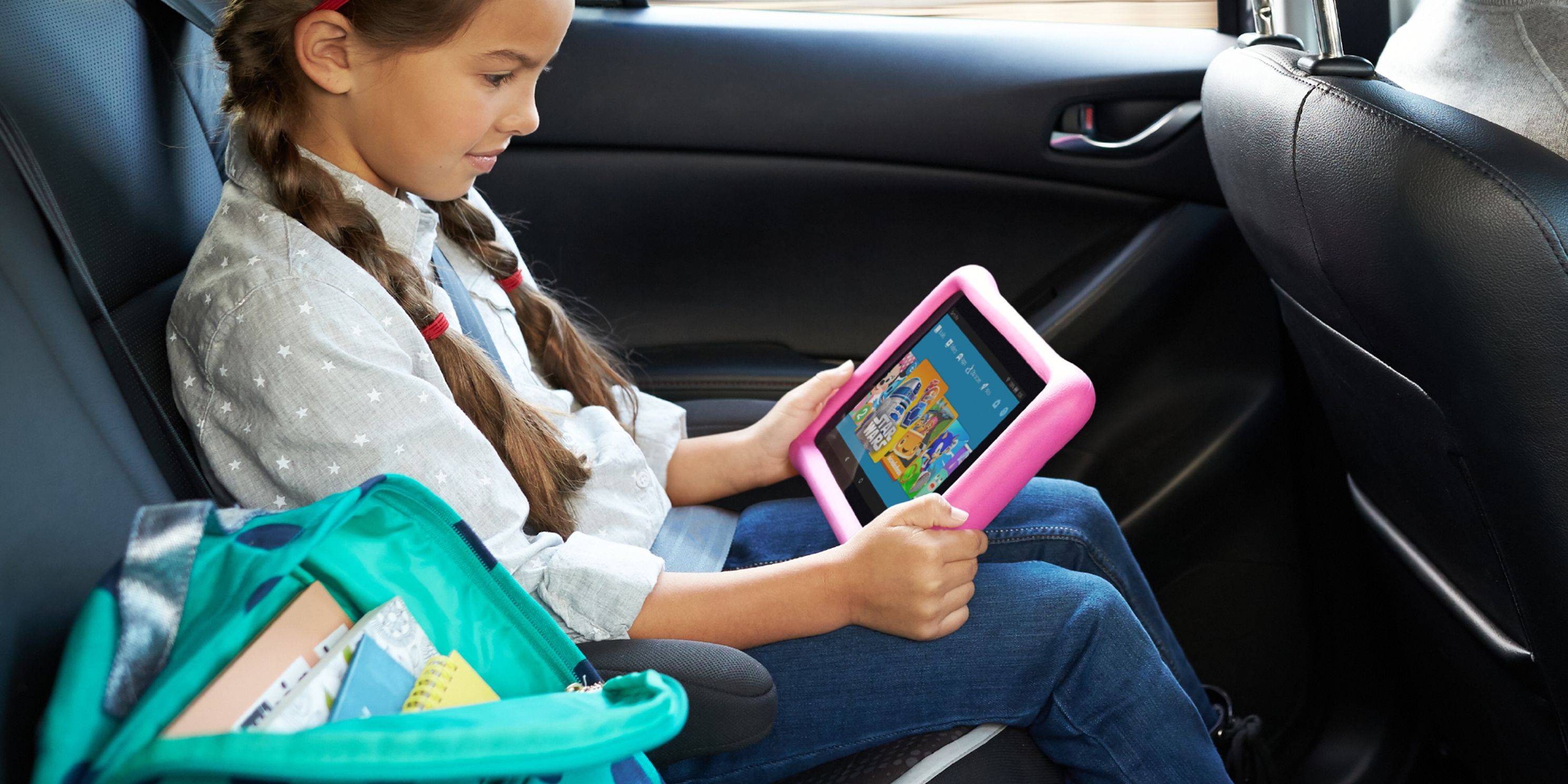 Should Toddlers Have Tablets? If You're Responsible, Why Not?
There's no denying that we live in a digital world. Everywhere you look, you find computers, mobile devices, and screens – so many screens. Sometimes, it seems like the world is encased behind glass, and we can only view it through apps and social media.
However, that's the power of progress. Decades ago, it was a fantasy to talk face-to-face with someone across the world. Now, you can do it from virtually anywhere. Technology has brought us closer together and enabled seismic changes in our daily lives.
That being said, too much time in front of a screen can worsen our physical and emotional health.
So, if screen time is bad for adults, what does that mean for kids?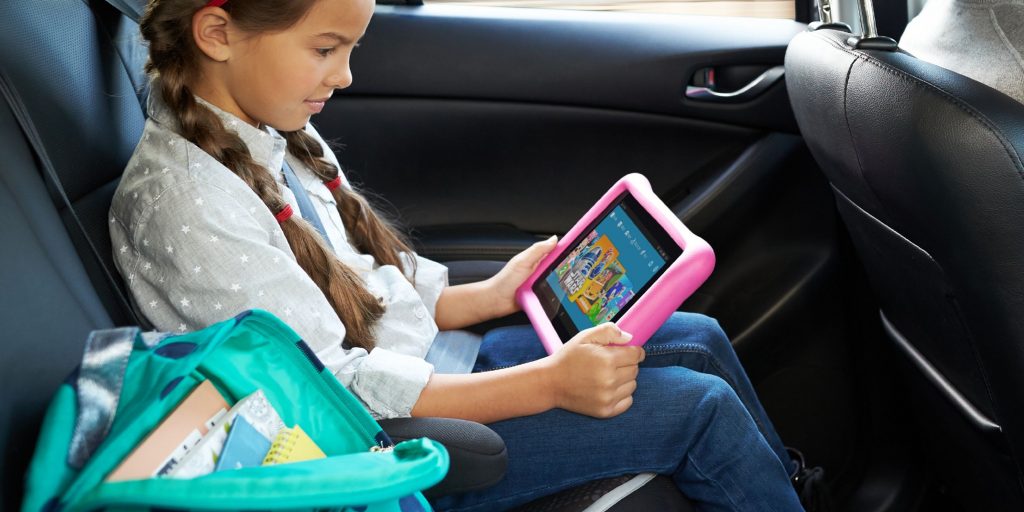 Depending on who you ask, a tablet is either a godsend or a tool of the devil. For parents who need a break, a tablet is the best thing since the pacifier.
On the other hand, parents who watch the news believe that any screen time is just asking for trouble.
Fortunately, as with everything else in this world, it's all about finding a balance. My thoughts? What's the harm in a little interactive entertainment now and again?
To be clear, I'm not advocating for unlimited screen time. My kids still have to grow up as a human being, not a robot. I understand that more time on a tablet can lead to a variety of problems later on.
Science also backs me up here. According to the American Academy of Pediatrics, the limit for screen time should be one hour per day for children under five. This includes everything from smartphones to regular old television.
What's the danger? Well, according to recent studies, toddlers that spent several hours per day on a tablet scored much lower on various cognitive and developmental tests. These tests are designed to assess a child's motor functions, such as stacking blocks or matching shapes.
The problem with too much screen time is that kids don't learn how to interact with the real world. A perfect example of this was when my child was using a coloring book for the first time.
Instead of scribbling with the crayon as I expected her to, she touched the tip to a color on the side. Then, she tapped the section she wanted to fill in, just like on her tablet. She did this a couple of times until she got frustrated that nothing was happening.
At first, I was sure that the tablet had to go. However, after composing myself, I simply showed her how to do it, and she picked it up relatively quickly.
And that's the point. Children only repeat what they're shown. If you stick them in front of a tablet all day, they will only learn how to push buttons. If you play with them and show them how to use toys, that's what they'll do.
So, is the tablet an evil invention or a useful tool? I'm leaning toward the latter. My toddler isn't just watching – she's learning. Her tablet provides a world of knowledge at her fingertips.
Let the tablet provide some much-needed respite when you need a few moments to yourself, and then take it away when it's time to interact with the real world. Like everything else, moderation is key. Also, don't use the tablet as a bargaining chip. You'll only teach bad habits that way.
Remember, we live in a digital world. Our kids will have to use these devices at some point, so why not teach responsible behavior at a young age?
Yes, my three-year-old has a tablet, and that's okay. Don't @ me, though.
Africa's White Rhino Population Rebounds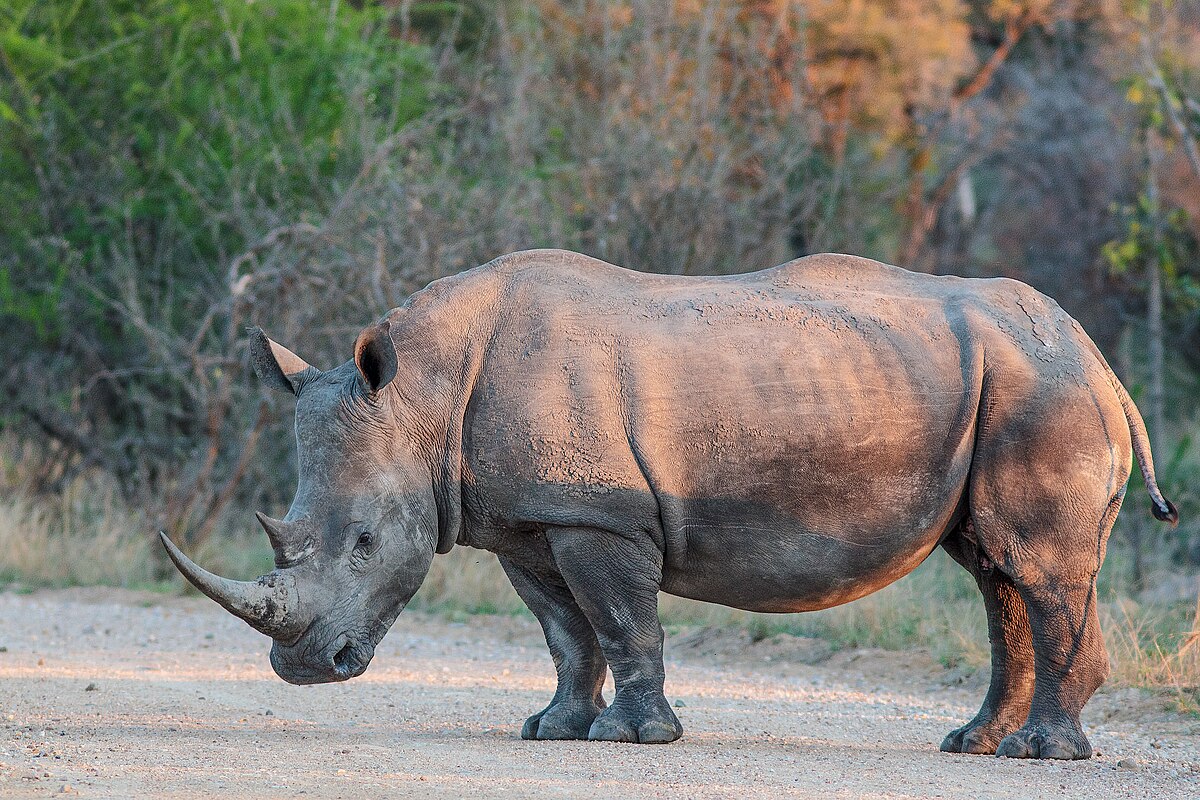 In a exciting turn of events, Africa's white rhino population has experienced a resurgence for the first time in a decade. At the close of 2022, there were 23,290 rhinos in total, marking a significant 5.2% increase from the previous year.
Rhinos are among the planet's most iconic and endangered creatures. These massive herbivores are known for their distinctive horns, which have unfortunately made them prime targets for poachers seeking to profit from the illegal wildlife trade. There are two main species of African rhinos: the white rhino and the black rhino. Both face grave threats to their survival.
The primary reason behind the perilous decline of rhino populations is poaching. Rhino horn, made of keratin (the same substance as human hair and nails), is mistakenly believed by some to have medicinal properties, and it is also highly sought after for its use in ornamental carvings. This misguided demand has led to a tragic increase in poaching activities, with rhinos being killed for their horns at an alarming rate.
Habitat loss is another significant threat to rhino populations. As human populations grow and expand, rhino habitats are encroached upon, leaving these animals with less space to roam and find food.
Despite these challenges, the recent increase in rhino populations is cause for celebration and renewed hope. The protection and biological management initiatives implemented by conservation organizations have played a pivotal role in this positive trend. Both black and white rhino populations have shown promising signs of recovery, with black rhinos increasing by 4.2% and white rhinos by 5.6%.
Dr. Michael Knight, chair of the IUCN's Rhino Specialist Group (AfRSG), expressed his relief, saying, "With this good news, we can take a sigh of relief for the first time in a decade. However, it is imperative to further consolidate and build upon this positive development and not drop our guard."
Nina Fascione, Executive Director at the International Rhino Foundation, emphasized that this rebound in rhino populations is not only a triumph for the rhinos themselves but also for the countless other species that share their ecosystems and the dedicated people who protect these lands.
The resurgence of rhino populations underscores the effectiveness of collaborative conservation efforts across Africa. Protected areas like Kruger National Park in South Africa have significantly boosted security measures to deter poachers, resulting in a decline in poaching incidents on their land. However, poachers have shifted their focus to smaller areas, such as the province-run Hluhluwe Imfolozi Game Reserve, which has borne the brunt of South Africa's rhino poaching in recent years.
Efforts to combat rhino poaching extend beyond national borders. U.S. Treasury Secretary Janet Yellen, during her visit to South Africa's Dinokeng Game Reserve, emphasized the need to follow the money trail associated with poaching, treating it as seriously as other crimes. This approach can help disrupt the illegal wildlife trade networks that drive rhino poaching.
While the increase in rhino populations is undoubtedly promising, significant challenges remain on the horizon. Competition over water resources and the resulting conflicts between communities and wildlife may bring humans and rhinos into closer contact, potentially leading to more poaching incidents. Poverty resulting from the loss of crops and livestock can also drive individuals to poaching as a means of income.
To ensure the continued recovery of Africa's rhino populations, it is vital to address these underlying issues and maintain unwavering commitment to conservation efforts. The rebounding rhino populations serve as a testament to what can be achieved when dedicated individuals, organizations, and governments work together to protect these magnificent creatures and the ecosystems they call home.